by Stuart Ross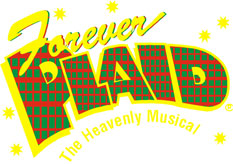 When most of us think of the 1950s, we think of Rock 'n' Roll, hot rods, Elvis, D.A. haircuts and teenage rebellion. But there was a "flipside" to this era – the side of harmony, innocence and the sincerity of dreams. When American families gathered in front of the TV to watch their favourite variety shows, like Ed Sullivan or the Perry Como Show. A period when four-part vocal groups harmonised their way across the airwaves, jukeboxes and hi-fi's of the country. Throughout the land they would stand at a quartet of microphones, crooning a multitude of chaperoned party-goers into dreamy romance. They wore dinner jackets and bow ties. Each move was drilled in precision. Each vocal arrangement soared stratospheric heights of harmony. These groups got together to sing and rehearse in their basements. If things worked out they might be hired to sing at weddings, conventions and country club socials. Inspired by the success of their favourite recording stars, they made plans to climb that spiral staircase to fame and fortune.
This is the story of such a group – FOREVER PLAID
There were these four guys, Sparky, Smudge, Jinx and Frankie, who loved to sing. They all met in high school around 1956. Discovering that they shared an affection for music and entertaining, they got together and dreamed of becoming like their idols – The Four Aces, The Four Freshmen, The Hi-Lo's and The Crew Cuts. They rehearsed in the basement of Smudge's family's plumbing supply company. It was here they became FOREVER PLAID. Although Rock 'n' Roll was racing down the fast lane like a candy-apple Corvette, they believed in their music. As their sound developed , they sang at family gatherings, fund raisers and eventually graduated to supermarket openings and local hops. Finally on 9th February 1964 they landed their first big gig – the Airport Hilton Cocktail Bar. On this day our story begins…
Richard Pope – Frankie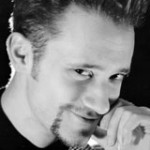 Richard graduated this year with a music degree from Bristol University. During his time as a student he played a wide range of parts including Stanley Kowalski in A Streetcar Named Desire, Tybalt in Romeo and Juliet, Johnny in Anthony Minghella's Hang Up, ultimately winning a national prize for acting at this year's National Student Drama Festival for his portrayal of Captain Stanhope in R.C. Sheriff's play Journey's End. Until recently Richard was the resident singer at the popular Bristol nightspot Byzantium. He has also played the role of Figaro in La Nozze de Figaro, Jesus in John Stainer's oratorio The Crucifixion and sung a solo recital at the South Bank's Purcell Room.
Andrew Emerson – Jinx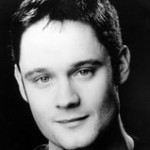 Jinx in Ovation's Christmas production of Forever Plaid was Andrew's first role after graduating from Mountview Theatre School at the end of last year. Since then he has played the leading role, Iain McGregor, in the workshop production of the new musical Macgregor, and has sung in a music video as well as performing in several improvisation workshops. At Mountview, Andrew's roles included Bobby in Company, Lysander in A Midsummer Night's Dream and Action in West Side Story. Andrew is an accomplished writer and has won many national and international awards for his radio plays.
Tim McArthur – Sparky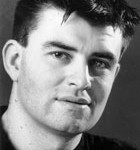 Tim graduated from Mountview Theatre School in 1995. He has just starred in a brand new musical Kids Need Friends performed in the presence of HRH The Prince of Wales and The Laughter Makers in Exeter with Robert Powell and Barry Cryer. Tim presented The Wonderful West End at Litchfield and supported Bobby Davro at Bridlington. Recently Tim guested at the Jermyn Street Theatre in An Evening with Paul Hull and Simply Barbra with Steven Brinberg. Other credits include many theatre roles, Radio 2's A Chorus Line and Kiss Me Kate. Future plans: two handers with Barb Jungr and Helen Lederer, The Laughter Makers, From Stage to Screen and Tim's cabaret show A Little Romance in the Dark.
Ian Brandon – Smudge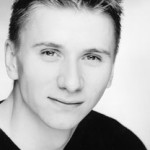 Ian recently graduated from the London School of Musical Theatre at Her Majesty's Theatre where he featured in 'Tis Pity She's A Whore, A Taste of Honey, The Crucible and Unidentified Human Remains & The True Nature of Love. Other theatre work includes Anatoly in Chess, Angel Gabriel in Rock Naticity at the Riley Smith Theatre, Leeds, Scarecrow in The Wizard of Oz and Claude in Hair at the City Varieties, Leeds. Other shows include Grease, Guys and Dolls and Fiddler on the Roof. Ian has also recorded some demos for the composer Charles Miller, directed The Best Little Whorehouse in Texas and musically directed A Chorus Line at Leeds University.
John Plews – Director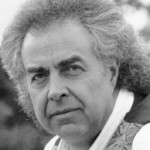 John trained at LAMDA and spent several years in Rep including a long stay at the Theatre Royal, Windsor. He has directed and produced numerous shows including many for cruise lines Cunard and P & O. At Upstairs at the Gatehouse John has directed Forever Plaid (also Edinburgh and National Tour) From a Jack to a King, It's Only Make Believe (which he co-wrote) and A Slice of Saturday Night. John is very much involved in the day to day administration of Ovation Theatres and Upstairs at the Gatehouse.
Racky – Choreographer / Tour Manager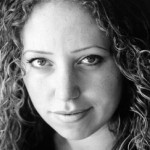 Racky trained on the Musical Theatre course at the Arts Educational School in London. Whilst there she appeared in and stage-managed many of the school's productions including Tin Pan Alley and Dracula Spectacula. She stage-managed Peter Schaffer's Black Comedy at the Bedlam Theatre during the 1996 Edinburgh Festival. Racky also choreographed Ovation's production of Forever Plaid, Upstairs at the Gatehouse in Highgate. Racky's aspirations lie in performing as well as wishing to further her career in choreography.
Michael Roulston – Musical Director / Pianist – Edinburgh
Michael studied Music and Performing Arts at Middlesex University until 1995. He may be familiar from London appearances in the duo Peter & Mike, including Carlton television's The Warehouse and Mayhem at the Theatre Royal, Drury Lane. Michael is also a vocal coach and regularly accompanies the renowned singing teacher Ian Adam, most recently for his Scandinavian Masterclasses. until recently he was Tim McArthur's Musical Director including a production for West End Cares at The Talk of London. Michael is thrilled to be working on Forever Plaid again since the Christmas revival Upstairs at the Gatehouse.
Tim Hussain – Bass Player
Tim is currently studying for his BA Hons in Popular Music at the London College of Music specialising in Jazz. He has worked as a session musician for the Warner Brothers Record Label and lives in South London.
Christopher Whitehead – Pianist – Tour
Chris trained at The Academy of Live and Recorded Arts on a three year Musical Theatre course. Work as a performer includes How to Succeed in Business at the New Arch Theatre, Un Ballo in Maschera at the Holland Park Theatre, Dido and Aenas at Broomhill and various cabarets at Centrestage in Covent Garden, the Everyman Theatre in Hampstead and the Etcetera Theatre, Camden. As a Musical Director, credits include Sleeping Beauty at the Prince Regent Theatre, Farnborough, Sherlock Holmes – The Musical at the Wyvern Centre, Sittingbourne, When Movies were Movies National Tour and Playing the Halls National Tour. As well as a stint at The Actors' Centre as resident Musical Theatre accompanist and vocal coach, Chris is the lead singer of Carbon Copy who have just recorded their debut album, Revelations in Revolutions. In his spare time Chris can be found shopping or dreaming about shopping!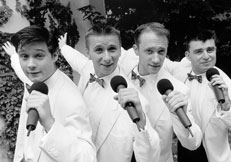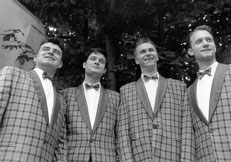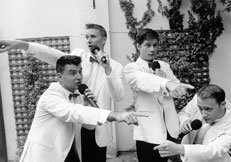 Ham & High
Upstairs at the Gatehouse marked its first anniversary in some style last week with its first ever home-grown production, and there was a packed house to enjoy a special festive preview.
Forever Plaid, which started out off-Broadway and last played in this country in the West End in 1993, is an intimate tribute to the '50's, an era of innocence and close harmony summed up by crooners of the Perry Como ilk.
Our eponymous quartet, though, find their careers cut short, not so much by the rise of rock 'n' roll, but by the fact that – on the way to their first major gig at the Airport Hilton Cocktail Bar – they are killed in collision with a bus full of Beatles fans.
Their performance is by way of an attempt to find celestial harmony and peace on that great stage in the sky. It's the greatest comeback since Lazarus, remarks one of their tuxedoed number.
Hey, plaid may not have been hip, but in the string of numbers that comprise the show – Love is a Many Splendoured Thing, 16 Tons, Catch a Falling Star, Perfidia and many more – you would almost think it's cool to be square.
Add to that the deft use of giant sink plungers and a three-minute version of the Ed Sullivan Show and you have something that's as wholesome as apple pie.
John Plews' appealing production ensures that it stays cute rather than corny, though at times the vocal precision of his excellent cast – Michael Bernadin, Andrew Emerson, Tim McArthur and Colin Salway – isn't quite matched by the same snappiness of presentation.
After a fine year for this venue, though, there is certainly plenty to sing about in these plaid tidings.
Lisa Martland, The Stage
In the programme for this charming production of Stuart Ross' Forever Plaid, director John Plews explains that his aim is to return the piece to its "intimate Off-Broadway roots" – a philosophy which has certainly paid off. Although the show enjoyed great success in America in the early nineties, London audiences were less receptive when it opened at the West End's Apollo Theatre. However, that is hardly surprising – Forever Plaid is perfect for an intimate space such as Upstairs at the Gatehouse, but it would be lost if staged anywhere considerably bigger. The story is silly, simple and entertaining – in February 1964 the members of a promising close-harmony group are on their way to their first big gig when they are killed in a car crash. But through the wonders of science, they now have the opportunity to perform the gig they never got to do while alive. Countless musical numbers reminiscent of the fifties are brought to life by an extremely talented foursome, revealing great talent for both singing and acting. Andrew Emerson not only produces some beautiful vocal for Cry, but he also has a knack for comedy. As does Tim McArthur, who can play the clown as well as offer a poignant rendition of Catch a Falling Star. Joined by Michael Bernardin and Colin Salway (also musical director), who are impressive, the team appears to have great fun on the way to a rousing finish. Racky ensures the space is used to its best advantage with some slice choreography, while Sarah Williamson (set) and Les Broughton (lighting) also deserve a mention. Musicians Michael Roulston and Tim Hassain provide excellent accompaniment. The venue is certainly celebrating its first birthday in style.