A New Sixties Jukebox Musical
Upstairs at The Gatehouse | 14th December 2022 – 15th January 2023
Written by Jennifer Selway
Directed & Devised by John Plews
Musical Supervisor Kevin Oliver Jones
Summer In The City is set in a Carnaby Street coffee bar and follows the lives of six groovy characters, including a singing traffic warden, a former GI and a cheeky scouser.
Live music from a five piece band will transport you back to swinging London between 1965 and 1967.
Director John Plews has once again teamed up with journalist and author Jennifer Selway (Flat Out, Odette, Wallis) to bring you the songs and stories from that unforgettable era.
Songs include…
Downtown, Will You Love Me Tomorrow, The Shoop Shoop Song, Ferry 'Cross the Mersey, Because, The First Cut Is The Deepest, I'm a Believer, Don't Throw Your Love Away, Land of 1000 Dances
Cast
Connor Arnold - Sam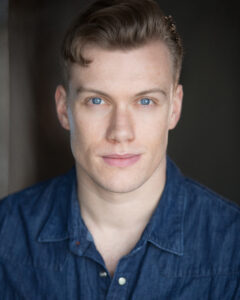 Training: Training: Mountview Academy Of Theatre Arts
Theatre credits Include: Carl Perkins, Million Dollar Quartet (Norwegian Cruise Lines); Norman Petty, Buddy! The Buddy Holly Story (The Exchange); H, Bright Young Things (The Other Palace); Blondel, Blondel (The Union Theatre); Harry, Catch Me (Upstairs At The Arts); Luke, The Glorious Damnation Of Eddie Small (Bedlam Theatre); BBC Announcer, Dick Barton: Special Agent and Les, Bouncers (Leicester Square Theatre).
Television credits include: Simon, Silent Witness (BBC).
Concert credits Include: MD, Arr. And Electric Guitarist, Marley Armstrong Combo; Singer And Multi-Instrumentalist, Broadway Unplugged (Norwegian Cruise Lines); Electric Bass, Jenny Murphy Jazz Group (Karamel N22); Electric Guitar, Anna Kaelin Sings Carole King's – Tapestry (Norwegian Cruise Lines); Electric Bassist, Monstersongs (The Other Palace); Electric Guitarist, The Runaround Kids (Cruise); Guitar, Buddy Holly & The Cricketers & The Rock And Roll Orchestra (UK Tour).
Candis Butler Jones - Cassie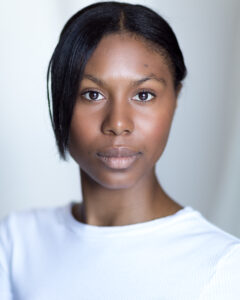 Training: St Mary's, Twickenham
Theatre credits include: Doctor Faustus (Southwark Playhouse); The Pocket (Theatre Peckham).
Other credits include: BP Life's Journey (Commercial).
Harry Curley - Bobby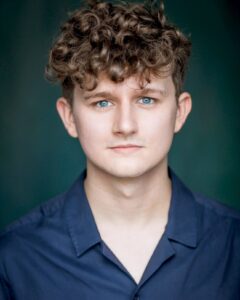 Training: Rose Bruford (Actor / Musician)
Theatre: Caligari (New Diorama / Underbelly at Edinburgh Fringe '22).
Helen Goldwyn - Hetty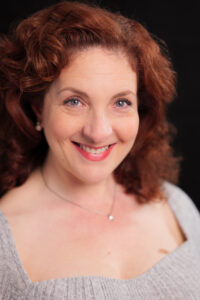 Training: Arts Educational Schools
Theatre credits include: Just So and Out of This World (Chichester Festival Theatre); Romeo and Juliet (Directed by Judi Dench), A Connecticut Yankee and The Taming of The Shrew (Regents Park Open Air Theatre); Personals (Apollo West End); My Fair Lady (directed by Simon Callow, UK Tour); Uncle Vanya (Directed by Kenneth Branagh/Peter Egan, Lyric Hammersmith); Abigail's Party (York Theatre Royal); The Vagina Monologues (TLC Productions); The Good Companions (New Wolsey Theatre); Big Bad Book (Soho Theatre); High Society (Aberystwyth Arts Theatre); Macbeth (Arts Theatre, London); Alfie (Oldham Coliseum); The Lost Dragon (Chester Gateway); Me and My Girl and Hello Dolly (Stadium Theatre Company); Beginnings (Katalyst Productions).
Television credits include: Doctors (BBC); The Second Quest (ITV, Directed by David Jason); Final Demand (BBC); Waking The Dead (BBC).
www.HelenGoldwyn.com
Elizabeth Walker - Vera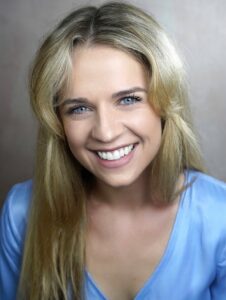 Training: Guildford School of Acting
Theatre credits include: Jane Seymour and Swing, Six (Norwegian Cruise Lines); Jan, Grease and Shirley, Columbus (Royal Caribbean Cruise Lines); Ivy, Bare: A Pop Opera (One Church Brighton); Lead Vocalist (Color Line Cruises) and Pinky Tuscedoro, Happy Days The Musical (Italian Tour).
Eliza Shea - Joanna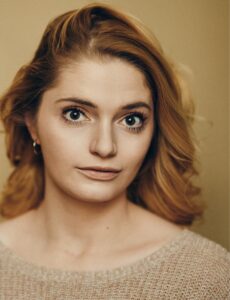 Training: American Academy of Dramatic Arts
NY Theatre credits include: Your Alice (BAM, Off-Broadway); Me and the Girls (with Alan Cumming); Fairycakes (with Matthew Broderick); Precious Little Talent (NY Innovative Theatre Award Winner); Le Nid (Broadway Cares).
UK Theatre credits include: Fine, Thanks (Savoy); Or Nearest Offer (Almeida); Your Alice (Arcola / Edinburgh Fringe); Romeo & Juliet (Churchill, Bromley); Little Pieces of Gold (Southwark Playhouse); State of Affairs (Camden People's Theatre).
Television credits include: The Secrets of Quantum Physics (BBC / Amazon).
www.ElizaShea.com
Band
MD / Keys 2 / Reeds / Guitar – Curtis Lavender
Keys 1 – Jordan Paul Clarke
Guitars – Tom Parrish
Bass – Chris Hampson
Drums – Georgia Ayew
Creatives
Director – John Plews
Associate Director & Choreographer – Aimee Leigh
Musical Supervisor – Kevin Oliver Jones
Musical Director – Curtis Lavender
Set Designer – Ruby Boswell Green
Lighting Designer – Aaron Dootson
Associate Lighting Designer – Luke Marino
Costume Designer – Jean Gray
Hair & Make Up Consultant – Jessica Plews
Voice Consultant – Eleanor Boyce
Sound Technician – Tyrian Purple
Stage Manager – Molly Tackaberry
Set Builder – Michael Giambrone
Production Manager – Gary Swain
Assistant Producer – Annlouise Butt
Poster Design – Mary Musker 
Casting – Pearson Casting

Producer – Katie Plews for OVATION
Award Nominations


London Pub Theatres Standing Ovation Nomination
"Helen Goldwyn for her performance as Hetty. Helen has a cracking voice, flawless vocal technique, a fabulous stage presence"
Jean Gray for 'Costume Design'
John Plews for 'Director'
Connor Arnold, Candis Butler Jones, Harry Curley, Helen Goldwyn, Eliza Shea & Elizabeth Walker for 'Performance Ensemble'
Photos
by Darren Bell
Reviews
★★★★★
Phil & Viv Brown for Fairy Powered Productions
"There is so much to love and admire about this fondly crafted Ovation production.  The attention to period detail is exquisite.  The design and direction  is masterful. The overall music supervision is immaculate, and the small Four Eyes band is superb throughout.  It's all expertly threaded together with a  beautifully written story… this seriously talented cast pulled off a block-buster of a performance. "
Read more…
★★★★★
Michael Stewart for Morning Star
"The five-piece band led by Curtis Lavender manages to sound like a 20-piece orchestra at times and the music is brilliantly interpreted by this talented cast who all sing and dance to perfection. Summer in the City is ideal for a yuletide winter in this city."
Read more…
★★★★
William Russell for Reviews Gate
"It is impeccably performed, well sung and a splendid band under Musical Director Curtis Lavender provides perfect backing. As juke box musicals go this is as good as they get – especially if you knew the 1960s."
Read more…
★★★★
Susan Elkin for Musical Theatre Review
"Great fun and well worth catching if you can."
Read more…
★★★★
David Winskill for The Ham & High
"Brilliant performances, a song-list to die for, and a perfect family Christmas night out."
Read more…
★★★★
Srabani Sen for London Pub Theatres Magazine
"Sizzling hot on a cold winter's night… Everyone left the theatre with a smile on their face and if that's not the sign of a good show I don't know what is."
Read more…
★★★★
Susan Elkin for Sardines
"This newly minted 1960s juke box musical is like a warm bath with lots of bubbles – smilingly appealing to sink into. "
Read more…
Richard Osley for Camden New Journal
"It's a jukebox of never-ending hits set in London during the swinging 1960s… It was icy outside, but this was one to warm you up."
Read more…
Francis Beckett for Theatre Vibe
"Summer in the City, is a delightful, sensitive, affectionate, bouncing and evocative sixties musical."
Read more…
Howard Loxton for British Theatre Guide
"A vibrant celebration of the popular songs of the 1960s … It is a delightful nostalgia fest for those who heard them back then and a cheerful, foot-tapping entertainment for everyone else"
Read more…