Book, Music & Lyrics by The Heather Brothers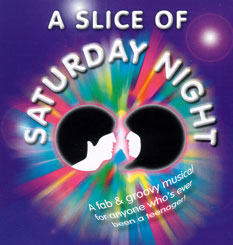 Why 'A Slice of Saturday Night'? Normally, at this time of year, we'd bring you a musical full of pop songs. However, if you came to the theatre in October you would have enjoyed the sixties treat, Daydream Believer. So we looked for a show with original music but not too far away from the culture of yesteryear.
Katie and I saw 'Slice' in London in 1989 and the memory stayed. It's one of those infectious shows that just screams 'sit back and enjoy'. And for those of us hovering around the 50th birthday mark, A Slice of Saturday Night might well bring back some happy memories.
The sixties can be split into three distinct periods. 1960-62 saw the last remnants of rock n'roll. 1963-66 saw the transition from old-fashioned ideals to independence and a fresh approach for a new generation. 1967-69 was most definitely the period of free love, flower power and the whole world turned on and tuned in. A Slice of Saturday Night occupies that middle period from 63-66. Music was dominated by the Beatles . Conventional ideas on fashion and style were turned upside down.
There was a 'Club A Go Go' (the setting of our show) in every town. The most famous was the Cavern in Liverpool. If you spent your youth like I did, west of London, you would have gone to the Ricky Tick clubs. Occasionally we all travelled up to the West End, it was cool to be seen in The Flamingo and The Marquee.
A big thanks to the Heather Brothers, four guys from Sussex who plucked a Saturday night from any week between 1963 and 1966 and turned it into a great slice of entertainment. Enjoy!
John Plews
Ian Brandon - Rick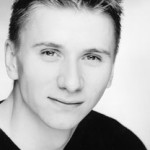 Ian trained at the London School of Musical Theatre. Recent theatre credits include: Hope (Westminster Theatre); Elegies for Angels, Punks and Raging Queens (Battersea); An Englishman Abroad (Bridewell Theatre); Barney the Care in the Community Comic (Pleasance, Edinburgh); Children of Eden (Landor); From a Jack to a King (Upstairs at the Gatehouse); Forever Plaid (National Tour); Hair & The Wizard of Oz (City Varieties, Leeds). Recent recording work and work-shops include: A Cross Miss Carol (Highgate); Best Friends & Butterflies (Greenwich Theatre); Mister Christmas and Now We Are Six (LSMT Studios). Ian's television work includes Trial & Retribution III (Carlton TV) and he is currently involved in new writing projects including the West-End revue show The Kids From Shame which has already premiered in Highgate and Battersea.
Daniel Carter - Gary (and Terry)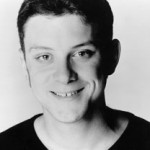 Daniel trained at Bird College in all aspects of theatre performance, graduating in the summer this year. Whilst at College he was a member of the Bird Theatre Company performing at the Royal Opera House and Peacock Theatre and toured extensively throughout the UK, Europe and, more recently to New Zealand and Singapore. He also appeared on television for GMTV and for the UK Living Channel on Sky. Daniel is also an accomplished drummer and guitarist and regularly plays in bands at venues in and around London.
Michael Kantola - Eddie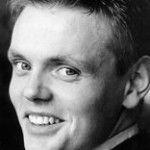 Since graduating from Mountview Theatre School in April 2000, Michael has been involved in a Jermyn Street production of a new musical Snap, a new play Average (Bolivar Theatre), an Ovation production It's Only Make Believe (Upstairs at the Gatehouse) and most recently a BKL touring production of The Roy Orbison Story. Michael has also been seen in a BBC trailer for the Rick Stein Seafood programme. Before attending Mountview, Michael trained as a musician in both America and Finland, studying piano, classical and jazz guitar, double bass and bass guitar.
Gordon Kenney - Eric 'Rubber Legs' de Vene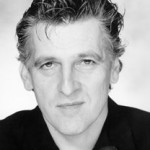 Gordon began his career as singer / songwriter / guitarist with cult progressive rock band Incredible Hog enjoying chart success in Europe and South America in the seventies (Album currently re-released on Repertoire Records). Sessions/tours include The Rubettes, PJ Proby, Screaming Lord Sutch, Brian Poole, Millie, Heavy Metal Kids and tribute albums for Mott the Hoople, The Byrds, The Animals etc. Since graduating from Mountview Theatre School. Television/film credits include Carlos in 1999 Eastenders Valentine's Day Special, The Bill, London's Burning, Arriverderci Millwall, The Big Breakfast Show and Hong Kong Movies. Theatre credits include From a Jack to a King (Upstairs at the Gatehouse);  Aspects of Love (Westcliff); Patsy Cline Musical (Tour); The Devil Rides Out; Erasmus Montanus and most recently as Dad in the national tour of Dusty: The Musical.
Sarah Langton - Sue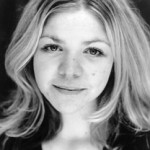 Sarah was amongst the first year of students to graduate from Sir Paul McCartney's Liverpool Institute for Performing Arts. Theatre includes Teechers; Company; The Crucible; Blood Wedding and Grusha in The Caucasian Chalk Circle. Earlier this year Sarah was asked to sing at the London Palladium where she performed songs from Grease, Company and Les Miserables.
Ciaran O'Keefe - Shannon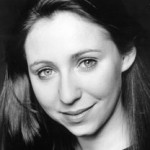 Shortly after graduating from Mountview Theatre School Ciaran toured the country with a children's theatre company and then went on to play Sister Sarah in a production of Guys and Dolls at the Wylliotts Theatre. Ciaran has enjoyed a variety of cabaret work including a Sondheim review. Most recently Ciaran travelled to Edinburgh for the Festival, where she played a sheep queen in a children's musical adaptation of King Lear.
Racky - Penny (and Shirl)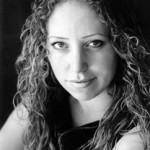 Racky trained on the Musical Theatre course at the Arts Educational School in London. Whilst there she appeared many of the school's productions. Racky choreographed and managed the National Tour for Ovation's production of Forever Plaid and London productions of From a Jack to a King and It's Only Make Believe. Theatre credits include: The Secret Arch and most recently understudied Kim in Daydream Believer (Upstairs at the Gatehouse).
Jessica Williams - Bridget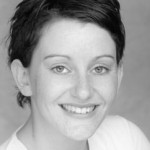 Jessica trained at The London School of Musical Theatre. Credits include Hot Mikado (The Bridewell); Twelfth Night (Canterbury); When Midnight Strikes (Cochrane); The Wizard of Oz & Hair (City Varieties, Leeds) and The Boyfriend (Guiseley). She recently took part in The Kids from Shame at the Battersea Barge. Workshops and recordings include: When Midnight Strikes & Mister Christmas (LSMT Drama Studios); Best Friends and Butterflies (Greenwich Theatre).
John Plews - Director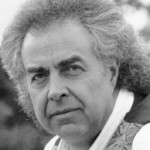 John trained at LAMDA and spent several years in Rep including a long stay at the Theatre Royal, Windsor. He has directed and produced numerous shows including many for cruise lines Cunard and P & O. At Upstairs at the Gatehouse John has directed Forever Plaid (also Edinburgh and National Tour) From a Jack to a King, It's Only Make Believe (which he co-wrote) and A Slice of Saturday Night. John is very much involved in the day to day administration of Ovation Theatres and Upstairs at the Gatehouse.
Paul Harvard - Musical Director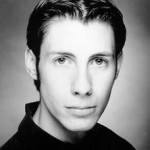 Paul studied Actor-Musicianship at Rose Bruford College. Since graduating in July he has appeared as Marco in Gondoliers (Apollo Theatre) and as Theo in Piaf (Watermill, Newbury). Other theatre work includes The Andrew Lloyd Webber Celebration (Royal Albert Hall) and Sinta! (Greenwich Theatre). Paul's work with NYMT includes The Beggars Opera (Edinburgh Festival) and The Kissing Dance (Linbury Studio, Royal Opera House). A Slice of Saturday Night marks Paul's debut as a Musical Director.
John Stacey - Choreographer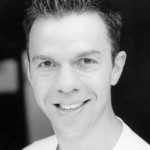 John trained at the London Studio Centre. His theatre credits include: A Step in Time and Watership Down (Redgrave Theatre, Farnham). Fiddler on the Roof (London Palladium) and on tour, Cats (New London Theatre), Pickwick on tour, Martin Guerre (Prince Edward Theatre), Guys and Dolls (Royal National Theatre), The Adventures of Mr Toad (Watermill, Newbury), Saturday Night Fever (London Palladium), Les Miserables (Palace Theatre), Hard Times (Theatre Royal Haymarket), Grease (European Tour).
Aline Waites, Ham & High
Rockin' around the Christmas tree If you need a show to which you can take your parents and your grandparents as well as your teenage children on a cold winter's night, look no further! This is a fast-moving hymn of praise to those wonderful songs of the mid 60s. The Heather Brothers have taken the style and content – and sometimes even the intros – of favourite numbers of the period and given us a close affectionate parody of both words and music.
Set in a go-go club run by middle-aged groover Eric "Rubber legs" de Vene (Gordon Kenney), it takes place at a single Saturday night rave-up. This is an excuse for a succession of joyous numbers performed with an abundance of energy, combined with brief insights into teenage angst.
Gary is a cocksure young man of great charm whose rampant sexuality keeps getting the best of him, to the dismay of his girlfriend Sue. Eddie is the know-it-all pill-popping reckless type who boasts of his success with the ladies and has set his cap at the girl known as frigid Bridget. And Rick is a sweet and unsure youth who dares not admit that he is a virgin although deeply attracted to Sharon who dares not admit she isn't.
As the show was written from the male perspective, the female characters are not so sympathetically delineated although the tender love affair between Rick (Ian Brandon) and Sharon (Ciaran O'Keefe) is very moving and Sarah Langton as Sue has ample opportunity to show off her lusty singing.
All in all it's a perfect holiday show for all ages.
Tony Allcock, Camden New Journal
It's becoming something of a Christmas and New Year tradition for pop music nostalgia freaks to flock to Upstairs at the Gatehouse for the annual festive musical. Following the great success of From a Jack to a King and It's Only Make Believe, this year's offering is a revival of the show in which Dennis Waterman starred in the West End. The heart-warming and humorous tale is set in a London disco, Club A Go Go, circa 1963-1964 – and deals with the clumsy attempts of three young girls and three young men to attract the opposite sex. The show pokes affectionate fun at the fashions, culture and music of that Beatles-inspired period – pitched somewhere between the death throes of rock 'n' roll and the arrival of flower power and free love. Whereas other similar musicals have parodied the music of the 50s and 60s by using actual songs from the period, A Slice of Saturday Night is a lot cleverer. The writers, the Heather Brothers, have come up with an excellent repertoire of original songs that pay homage to the musical styles of the day, without actually copying any of them. All the songs sound like something familiar …. and then they don't. Recognisable riffs, hooks and phrases are interwoven with their own stuff and it's great fun spotting the influences. Experienced Gordon Kenney, in the central role of club owner Eric "Rubber Legs" de Vene, holds everything together very well and is superbly supported by a young and talented cast, in which Jessica Williams, as Frigid Bridget and Sarah Langton, a graduate of Sir Paul McCartney's Liverpool Institute for Performing Arts, as Sue, are the outstanding singers. Anyone aged around fiftysomething will find the non-stop foot-tapping, hand clapping action of this show hard to resist but it will also strike a chord with anyone who's ever been 17. I defy anyone to leave this show without a smile on their face and a happy heart.