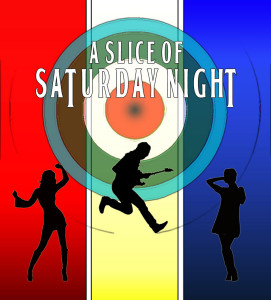 Natasha Barnes - Nancy (25th - 30th January 2010)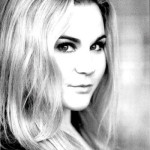 Theatre Includes: Anna, Spring Awakening (Lyric Theatre Hammersmith, Novello Theatre, Origional London Cast) Tiffany, I was Looking at the Ceiling and then I saw the Sky (Theatre Royal Stratford East, The Barbican) Ally, Fresher: The Musical (Edinburgh Fringe, winner of Best New Musical, MTM Awards) SAD/Little Match Girl, Striking 12 (Waterloo East Theatre) Anne, The Diary of Anne Frank, Laurel, The Chalk Garden (BLTC) Young Cosette, Miserables in Concert (The BIC, Bournemouth Symphony Orchestra) Marta, The Sound of Music (Pavillion Theatre, Bournemouth, BLTC) Jane, Jane Eyre (Regent Theatre) Agnes, Terry Pratchett's Masquerade (Regent Theatre).
Television Includes: Celine, Doc Martin, Series 4 (ITV/Buffalo Productions) Laura, Doctors (BBC) Words and Pictures (BBC) . Radio Includes: Alice, Through the Looking Glass (BBC Radio Drama) Allaetitia ,The Day I finished off Charlotte Bronte (BBC Radio Drama) Allaetitia, The Wonderful World of Allaetitia (BBC Radio Drama).
Natasha was a member of both NYT and NYMT and is currently working with new American composer Bobby Cronin on his UK Premier at the New Players Theatre.
Lea Bourne - Penny / Dance Captain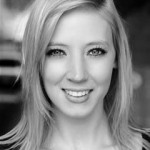 Lea trained at the London Studio Centre, graduating in 2010 with a BA Honours in Musical Theatre.
Whilst at college credits include; Urleen in Footloose; Ella in A Vampire Story by Moira Buffini and Featured Artist in the L.S.C. Showcase at the Criterion Theatre. Since graduating, Lea's professional credits include; Lead Vocalist in Aphrodite (Opera On The Run), and Ensemble in Carmen (Impact Opera).
Rossano Canzio - Rick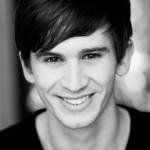 Rossano recently graduated from the The Arts Educational Schools with a BA (Hons) in Musical Theatre. Whilst at Drama School he played the roles of Rookie Carroca in My Favourite Year; Lou in The Wedding Singer; and Balthazar in the World Premiere of Romeo & Juliet – The Rock Opera. Other theatre credits include: West Side Story (Mumford Theatre, Cambridge).
Jason Griffiths - Eric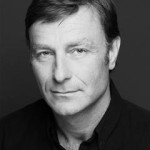 West End credits include Moe Pressman in Dirty Dancing; Policeman Teacher in Blood Brothers; Michael Melikidse/Jerry Springer in Jerry Springer The Opera; and understudy Kurt in Dance of Death.
Other theatre includes: Mr. Lyons/Narrator in Blood Brothers on tour; Maugrim/ Mr Beaver in The Lion The Witch and The Wardrobe; Cabbie in Magicians Nephew; Mr Dearly in One Hundred and One Dalmation;. Harry Proctor in The Case of Craig and Bentley; Wild Bill Hickock in Calamity Jane; The Duke in Revengers Traged; and Macduff/Duncan in Macbeth.
Films incude: High Heels and Lowlifes; V for Vendetta; Everybodys Gone. Television: The Bill; Killing Me Softly; The Detectives; Birds of a Feather;The Jasper Carrott Trials.
Jon Hawkins - Gary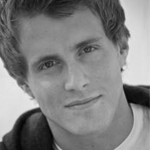 Jon trained at the Italia Conti Acadamy of Theatre Arts graduating with Honours in 2005.
Credits include: Jerry Lee Lewis in Rock Around The Clock (UK tour/Europe); Sky in MAMMA MIA! (International Tour); John in John and Jen (Finborough); Leopard in Just So; ensemble understudy Stu & Rocky in Tonight's The Night (UK Tour); Top Cat musical workshop (Phil Mcintyre/Warner Brothers); Sebastian in Thing about Men (Edinburgh); Macbeth in Macbeth (Complete Works); and Merry Wives of Windsor (RSC, Barbican).
Concerts: Andrew Lippa in Concert (London); Max Proms (Holland); and 12 Tenors (World Tour). Television: Children in Need; The Bill and numerous performances with 12 Tenors including Daybreak for ABC-America. Recordings: Demo's for Josh Groban, Russell Watson and Ryhdian (Universal Music). Jon's debut EP Horizons will be released January 2011. Visit Jon online at: www.jonhawkins.net
Nancy Hill - Sue (16th December 2009 - 23 January 2010)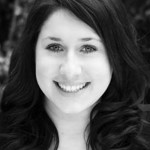 Nancy graduated from the London School of Musical Theatre. Roles whilst training include Mrs Brown in Charles Millers Roadways and Devon in Hope. Since graduating Nancy appeared as Woman 2 in I Love You, You're Perfect, Now Change! at the Etcetera Theatre in Camden. She was recently picked to be mentored by Clive Rowe and Janie Dee which culminated in a performance at The Theatre Royal Haymarket. After finishing A Slice of Saturday Night Nancy joined the cast of Grease in the West End playing the part of Miss Lynch.
Nicola McQuillan - Sharon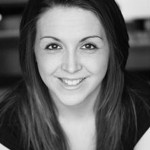 Training: The London School of Musical Theatre. Theatre includes: Dick Whittington (Cochrane Theatre); Hayley in Fresher, The Musical (Theatre 503 and Edinburgh Festival); the production won MTM: Most Promising New Musical at the Edinburgh Festival; Lucretia in Hope (Bridewell Theatre); White Rabbit in Charles Miller's adaption of Alice in Wonderland (LSMT Studios); and Vocalist in Just the Beginning Cabaret (Battersea Barge). Workshops include: Les Misérables with Ken Caswell; and Sweeney Todd with Rodger Haines. TV and film: Junkhearts (feature film) and Not Going Out (BBC). For more information on Nicola visit www.redhotentertainment.biz
Adam Pettigrew - Eddie / Assistant Musical Director 16th December 2009 - 9th January 2010)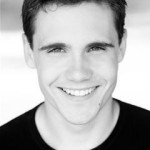 Adam trained at The BRIT School, The Betty Wivell Academy and 3 years at The Arts Educational Schools from where he has just graduated with a BA (Hons) in Musical Theatre. Roles at drama school include Benjy Stone in My Favourite Year and Mercutio in Romeo & Juliet – the Rock Opera. Other theatre credits include: Peter Pan (Ashcroft Theatre); Christmas in New York (Lyric); and An Evening with Adam Gwon. Since graduating Adam has appeared in Pay As You Go at The Cock Tavern Theatre, Kilburn; and Oh What A Lovely War at the Haymarket Theatre in Basingstoke. Adam was involved in the Workshop of the musical Super Alice Smith for Perfect Pitch and can also be heard on the recording of Maria Friedman Celebrates The Great British Songbook.
Robin Rayner - Tony / Terry / Assistant Choreographer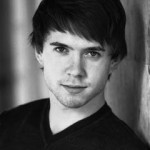 Trained at Arts Ed. Theatre credits include: Fairy, U/S Celia in All-Male Iolanthe (Union Theatre); Carl in Seven Brides For Seven Brothers (UK Tour); U/S and played Prince Charming in Cinderella (Milton Keynes); Featured Ensemble in A Spoonful of Stiles and Drewe (Her Majestys); Ensemble in Barbara Cook and Friends (London Colliseum); Featured Dancer in Crazy For You (Palladium), U/S and played Silly Billy in Sleeping Beauty (Sheffield Lyceum). Robin has played Youth in Lost Boy for the Met Film School and recently filmed the TV pilot of Break A Leg. Whilst at college, he had the chance to take part in a workshop with Jason Robert Brown.
Stephanie Ticknell-Smith - Bridget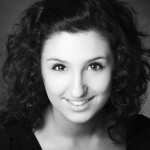 Stephanie graduated in July at D&B School of Performing Arts. Credits whilst training: Linda in Blood Brothers; Kate in Wild Party and Sarah in Our House. Professional credits: Claire in West End Glee Club (Edinburgh Fringe), Fairy Featherlight in Mother Goose; Ensemble and Dance Captain in Jack and the Beanstalk; and Ensemble in Dick Whittington (all at Greenwich Theatre). She has also been involved in a number of voice-over and video projects.
Adam Welsh - Eddie (11th - 30th January 2010)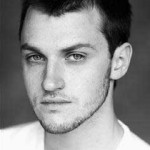 Adam graduated with a First Class Honours degree in Performance from Mountview Academy of Theatre Arts. Whilst there, he received a Dance and Drama Award and the Lionel Bart Scholarship; he was also nominated for the coveted Spotlight Prize. He made his professional debut playing Riff in West Side Story (Barbican). Other credits include: The Black Monk in The Killing Game (BAC); Fick in Raindogs (Trafalgar Studios); Leakey in the World Premiere of Skellig, directed by Braham Murray (Manchester Royal Exchange); and Andy in the original cast of Dreamboats and Petticoats (Savoy Theatre, West End).
Adam has also worked as a Creative on various projects. He made his directorial debut with Romeo and Juliet for MokitaGrit productions. His bold, site specific rendering of the play was met with rave reviews and sell out houses. Adam has also been an Assistant Director to Michael Fentiman (RSC) and to Andrew Macbean (Royal National Theatre/West End). As a Music Director, Composer and Assistant Music Director, Adam has worked at the BAC and for Bill Kenwright Ltd on tour and in the West End. Most recently, Adam has been working as a performer for Druid Theatre with Tony Award winning director Garry Hynes on Sean O'caseys The Silver Tassie. This production toured Ireland and will transfer to the Lincoln Centre in New York later this year. In his spare time, Adam likes to paint and grow vegetables.
Written by The Heather Brothers
John Plews - Director
John trained at LAMDA and spent several years in Rep including a long stay at the Theatre Royal, Windsor. He has directed and produced numerous shows including many for cruise lines Princess, Cunard and P&O. At Upstairs at the Gatehouse John has directed High Society, Come Back to the 5 and Dime, Jimmy Dean, Jimmy Dean; Lee Hall's Cooking With Elvis; Victoria Wood's Talent; It's Only Make Believe (which he co-wrote); Forever Plaid (also Edinburgh and National Tour); The Wiz; Hot Mikado; A Slice of Saturday Night; Little Shop of Horrors; Return to the Forbidden Planet, From a Jack to a King, and Buddy – The Buddy Holly Story.
John wrote the stage adaptation of The Young Ones a musical based on the iconic 1961 film, which played over Christmas 2007 to critical acclaim. John, along with Katie, is responsible for the day to day running of Upstairs at the Gatehouse.
Tim Jackson - Musical Director
Tim Jackson trained in Musical Theatre at Mountview Academy, graduating in 2008. Before that, he gained a BA(Hons) in Music from New College, Oxford University, specialising in performance, orchestration, compositition and film music. He was a choral scholar of the Choir Of New College, Oxford, with whom he recorded six albums and toured internationally. He is currently Andy in Dreamboats and Petticoats at the Playhouse Theatre, West End.
Previous theatre credits include: Swing/Understudy Artie Green in Sunset Boulevard (Comedy Theatre, West End), Sam in Crazy For You (London Palladium), Igor in Holoray Holiday (Arcola Theatre) and Snout/Wall in A Midsummer Night's Dream (Thelma Holt/CamMac Japan Tour). Opera credits include The Birds by Ed Hughes, Theodora, Tosca and Venus and Adonis. As MD/Arranger/Composer: Dreamboats and Petticoats (No.1 UK Tour), Merchant of Venice (Theatre Royal, Bury St Edmunds), The Lord Mayor's Show 2009 (St Paul's Cathedral), Kean (Apollo, West End dir Adrian Noble), The Boatswain's Mate and Ordinary Days (both at Finborough Theatre), His Grace's Betting Shop (Menier Chocolate Factory) and Two Dreams (dir. Phyllida Lloyd). Tim also works as a choreographer: recent productions include Saturday Night (Arts Theatre, West End) and two international opera tours – La Boheme and Marriage of Figaro.
Racky Plews - Choreographer
Racky's recent credits Upstairs at the Gatehouse, where she is director and choreographer in residence, include the Whatsonstage nominated 'Best Off-West End Production' of the first London fringe showing of The Drowsy Chaperone; Buddy – The Buddy Holly Story (Time Out Critics Choice); the critically acclaimed Into the Woods; A Tale of Two Cities (Directed by Paul Nicholas); The Young Ones; Great Pretenders; The Wiz; Starting Here Starting Now; Side by Side by Sondheim; From A Jack To A King; Return to the Forbidden Planet; Cole; The Hot Mikado (The Guardian's Pick of the Week); and Victoria Wood's Talent.
Other directing and choreography credits include: Resident Director at Trafalgar Studios for State Fair; Crazy For You (London Palladium); Grateful (Assistant Director, starring Anton Stephens and Hannah Waddingham); Aladdin (Qdos & JC Productions, Hastings); A Christmas Carol (The Kings Head, 'Best Production' London Fringe Award 2010); Fresher (Edinburgh Festival Fringe 'Most Promising New Muscal' MTM Award 2010); Piramania! (Edinburgh Festival Fringe); Stop Dreamin' (Chas & Dave's new musical Directed by Ray Cooney and Carole Todd); Who Ate All The Pies? (Written by Jimmy Jewel, Tristan Bates); The Tender Land (The Arcola); Big Bruvva The Musical (World Premiere); Holes (Directed by Adam Penford, Wimbledon); Me and My Girl (London Palladium); Marriage of Figaro (Shaw Theatre); La Traviata (Hampstead Garden Opera); Mac Bitch! (Perfect Pitch); Forever Plaid (UK Tour and Kuala Lumpa); Speed Dating The Musical (Jermyn Street Theatre); Assasins (Landor Theatre); Faith Brown and her Boys in the Buff (Directed by Stewart Nicholls; and Sophie Tucker's One Night Stand (Directed by Susie Mckenna, The Kings Head and Hackney Empire).
Racky has directed several projects for the Musical Theatre Writing Course at Goldsmiths and has also choreographed corporate events for clients including Nivea, Yorkshire Building Society and Bass Hotels. She has been nominated for the 2010 Off-West End Awards for 'Best Producer' for High Society
Piera Lizzeri - Designer
www.pieralizzeri.com
Piera Lizzeri graduated with distinction in Theatre Design from RADA after gaining an MA in English Literature and Language from King's College London.
Since graduating in 2009 she has designed the set and costume for Come Back to the Five and Dime, Jimmy Dean, Jimmy Dean and costumes for The Buddy Holly Story both for Upstairs at the Gatehouse. Piera designed the set and costumes for a new opera The Lovely Ladies which was part of a fundraising initiative for the Maggie's Centre. The opera was performed at Christie's in King Street and will be performed at The Buxton festival in July 2011 and then Hong Kong in the Autumn.
Piera has worked as a production designer, costume designer and art department on a short film Shopgirl Blog which is being produced by Bwark Productions. Other Art Department credits include Rolling in the Deep, the title track from Adele's second album 21 and a commercial for Kellogg's. Photographic shoots include GHD's A/W collection and assisting on Illamasqua's Art of Darkness, both shot by Tim Bret-Day.
Credits whilst training include Come Back to the Five and Dime, Jimmy Dean, Jimmy Dean and The Wake, both at RADA. She assisted Isabella Bywater on Jonathan Miller's production of Three Sisters for RADA as well as assisting Lorna Ritchie in The Lady from the Sea at the Arcola.
Anieka Russell - Costume Designer
Anieka comes to us in a roundabout manner via a career of teaching children and adults in the UK and abroad while designing costumes for various productions as a sideline along the way, for productions ranging from Honk!, the ugly duckling musical (Bermuda High School Theatre) to Julius Caesar and Romeo and Juliet (Alan Ayckbourn Theatre, Haileybury College, and then on tour in Holland, Belgium and Germany).
Recently she has focused more of her time on costume and prop work and earlier this year she was the wardrobe supervisor for a new opera commission, The Lovely Ladies, first performed in the main auction room at Christie's, and set to tour to Buxton Festival and Hong Kong next year. She has also just finished designing costumes for a fringe production of Hay Fever (Oratory Theatre). This is Anieka's first experience working with Ovation Upstairs at the Gatehouse and she is thoroughly enjoying working with such a dedicated and fun production team and cast.
Aaron Buck - Sound Designer
Aaron has been involved in sound since a very early age. He started his career at 16 when he began working for Aquarius Acoustics in the north of England. Since then he has toured extensivel throughout the UK and Europe with many artists including: Dizzee Rascal, The Damned, Stiff Little Fingers, Go West and Electric Six.
His theatre credits include: Associate Sound Designer on Rat Pack Live From Vegas (West End and UK Tour); Thriller Live (Lyric Shaftesbury Avenue); the European tour of Thriller Live and Buddy – The Buddy Holly Story (Upstairs at the Gatehouse).
Howard Hudson - Lighting Designer
Howard studied Fine Art at Chelsea College of Art and Design. He is nominated for four 2010 Off West End Awards for best lighting design for The Drowsy Chaperone (Upstairs at the Gatehouse), Bent (Landor and Tabard), Me and Juliet (Finborough), Tomorrow Morning (Landor). Theatre credits for Upstairs at the Gatehouse include, Calamity Jane, High Society, Buddy – the Buddy Holly Story, Talent, Forever Plaid, The Young Ones, Into the Woods, A Tale of Two Cities, Great Pretenders.
Other theatre credits include, Educating Rita (English Theatre Frankfurt), State Fair (Trafalgar Studios), Just So (Tabard), Smokey Joes Café (Landor), 1936 (Arcola and UK tour), People's Romeo (Tara Arts, UK Tour), Classic Moments, Hidden Treasures (Jermyn Street), Twelfth Night (Creation Theatre Company, Oxford), The Forty First (Drama Centre), Romeo and Juliet (Jermyn Street and the International Theatre Festival at the Teatr Elblag, Poland), The Importance of Being Earnest (Jermyn Street and 2010 revival tour), The Shakespeare Revue (UK Tour and New End Theatre), Britten's Curlew River (Hampstead and Highgate Festival, St. Stephens), Copland's The Tender Land (Arcola, Upstairs at the Gatehouse and Cochrane), Much Ado About Nothing, The Lion the Witch and the Wardrobe, Richard III, A Christmas Carol, Romeo and Juliet, Twelfth Night, A Midsummer Night's Dream (Antic Disposition), Casanova (Kings Head), Dangerous, Blink!, Blink Twice!, Maurice (and revival), Bathhouse the Musical (Above the Stag), Histrionics (Underbelly, Edinburgh).
Associate credits with Mike Robertson include Francis Rufelle, Lynda Carter, Caroline O'Connor (Garrick, West End), Du ska få en dag i mårå… (The Norwegian Theatre, Oslo), Hair, Deathtrap, Five Guys Named Moe (English Theatre Frankfurt).
Please visit www.howardhudson.co.uk
Amy O'Neill - Casting
Amy trained as an actor and spent nine years in the business as a performer before working in casting.
Her Casting Director credits include; The Cradle Will Rock (Arcola Theatre), The Magic Hour (Soho Theatre, Writers Avenue), The Temple of The Soul (Soho Theatre, Writers Avenue), Beautiful Thing (UK Tour, Giddy Ox Productions) and a First Direct commercial. Amy has also been Casting Assistant on various film,TV and photographic projects for Marilyn Johnson, Kate and Lou casting, Tree Petts and Sarah Crowe. Upcoming credits include: The Last 5 Years (UK tour, Giddy Ox productions). Amy is also an agent's assistant at Jonathan Arun Associates.
She is delighted to be working Upstairs at the Gatehouse having performed here a few years back herself!
Kate Green - Stage Manager
Kate is a graduate from Bretton Hall, The University of Leeds, where she trained in Theatre Design.
In addition to her University work, she designed and Stage Managed Wish You Were Here at Carriageworks, Leeds. Her first role as a professional C.S.M was Aladdin (Platinum Productions). Kate has also worked as a Duty Manager for The Met Theatre, Bury.
Further Credits include: C.S.M Cinderella (Platinum Productions), C.S.M Wonderland (Platinum Productions), A.S.M The Nature Of Things (Curved Space Theatre). Kate is delighted to be a part of this production of A Slice of Saturday Night.
Vicki York, Totally Theatre
A Slice of Saturday Night is a delightful musical and shows what it was to be young on a Saturday night in the mid 60's. It will evoke happy memories for those who were young at the time, and is a perfect show for the festive season. It can be seen at the Gatehouse in Highgate N6..
The musical was written in the late 80's by the Heather Brothers. It followed 2 other successful shows, Big Sin City and The Comeback, but A Slice of Saturday Night proved to be third time lucky for them as it was an award winner and broke all records at the Arts Theatre.
What I find particularly stunning is how The Gatehouse transforms itself time and again. The layout of the theatre is a constant surprise. For this production the stage was set in a traverse style. This gave perfect viewing for the entire audience, but reduced the dance area. However, Racky Plews' excellent choreography belied this, and the dancing flowed triumphantly throughout without any sense of restriction of movement.
This production directed by John Plews is lively, entertaining and unlike some productions portraying the 60's,
stays true to the period. There is no crudity and very little 21st Century overt sexual expression. The script is of the era, so there is no swearing as there was no swearing. This is a production which is unlikely to offend anyone.
The set is Club A Go Go, the time is a Saturday night and the cast are the club owner and the 17 year olds at the venue.
Jason Griffiths as Eric 'rubberlegs' De Vere ( The owner of the club) was instantly reminiscent of Denis Waterman, as he sang and danced a paternal figure to his clientele.
How refreshing to have young actors playing young people. They may have had a few years on the 17 year olds they were portraying but the innocence of each and every one, which was so essential, was visible and palpable. Could that naïveté still be here today? Perhaps it lies hidden under a florid, brazen vocabulary.
A live orchestra directed by Tim Jackson, added to the club atmosphere as they sat on a level with the stage allowing for dual functions in the case of Adam Pettigrew who played Eddy as well as at the synthesiser. As a tribute to his talent, Adam will soon be taking the lead role of Princeton in the tour of Avenue Q.
Stephanie Ticknell-Smith playing Bridget stood out in her performance as the focus of a bet amongst the boys. She had good stage presence and a grasp of her character.
Rossano Canzio and Nicola McQuillan together playing Rick and Sharon were a picture of innocence.
Nancy Hill as Sue was remarkably agile on stage and is soon to be seen on the West End stage. The tunes are reminiscent of many hits of the mid sixties, and you can have fun trying to work out the original songs by which these had been inspired.
This is a young entertaining production with actors who are mostly fresh out of college. They have energy, enthusiasm and that wonderful quality called youth. Their acting styles will no doubt acquire a greater sophistication with more experience, but they are unlikely ever to achieve a performance which is such a breath of fresh air.
Why go to the West End when you can get this quality in North London?
****
Richard Osley, Camden New Journal
NOBODY got me the thesaurus I (and my bored editor) made lots of hints about before Christmas. So maybe it's a good thing as I would want to use every word under the sun that means magnificent for this show.
A Slice Of Saturday Night is tremendous. Marvellous. Brilliant. Fantastic. Great. Majestic. (I defy anybody to leave this show not being able to insert their own word here.)
It isn't actually the first time the underrated and too often overlooked 1960s musical by the Heather Brothers has landed in Highgate. The village's most musical family, John, Katie, Racky and Jessica, staged it at Upstairs At The Gatehouse a decade ago, producing a perfectly polished version of this simple tale of a Saturday night down the club sometime around 1964.
Our theatre pages implored readers to see it back then. Yet now, it's even better, souped-up, sparklified and with a revolving set capable of spinning a bar and toilets to the front of the stage as and when required.
And if you are a regular in this play­house, you will be amazed by how different it looks inside the theatre by simply putting seats on both sides of the stage.
The wide gangway is the dancefloor, enough space for some of the most ambitious, swinging choreography I've seen within these four walls. More than once Lea Bourne as Penny gets tossed upside down mid-splits forming an unlikely T-shape. You can't eat many mince pies at Christmas time to be able to do that.
There isn't much of a storyline but that doesn't matter. Whether its the Sixties or the Noughties, boys wanna pull girls. Girls secretly wanna be pulled by boys. There are the cocky ones. The shy ones. The somewhere-in-the-middle ones. And each has a song to capture their worries, fears and hopes. I Fancy You and (I Wish I Had The Figure Of) Twiggy hit the mark perfectly. You can play the soundalike game with the clever weaving of feint riffs borrowed from The Rolling Stones, The Animals et al. Any Beatle, Kink or Small Face fan will toe tap.
The wizardry, however, lies in the lyrics, full of wit and unexpected rhymes and surprises. Star performer on the night was Stephanie Ticknell-Smith as frigid Bridget – an obvious talent, exceptional voice. But this was a team effort from the family Plews backstage – who make sure nobody goes home unhappy – to the cast and the band.
No wonder this is one of the most appreciated theatres outside of the West End. Wonderful. Superb. Terrific…
Aline Waites, Ham & High
DESCRIBED as `A Fab and Groovy musical', the Heather Brothers wrote this 1960s pastiche in the 80s when rock and roll music hit a revival – and it has played to millions of nostalgic fans ever since.
The tunes are cleverly constructed, sounding eerily familiar and one can hear the voices of Gerry and the Pacemakers, Freddie and the Dreamers, Cliff and the Shadows coming through. There are even a couple of winsome love songs with an echo of Paul McCartney.
The atmosphere is evoked by the girls in their Mary Quant dresses and kinky boots whilst mentions of Desmond Morris, purple hearts and Babycham, add to the impression –
as does the interesting newsreel footage before the show and during the interval.
As always at the Gatehouse, the production values are stunning. Piera Lizzeri has come up with a disco style set design, with a black and white painted floor in Bridget Riley style geometric patterns and there is a bar on the revolve which turns to reveal the cloakrooms where much of the action takes place
There are some real high spots – the dance duets from Robin Rayner and Lea Bourne, the love songs from Rossano Canzio and Nicola McQuillan and Nancy Hill uses her vibrant singing voice to its fullest advantage in `I wish I had a body like Twiggy'. Of course we have
a beastly girl chaser (Jon Hawkins), a prim, snooty Bridget (Stephanie Ticknell-Smith) and a would be junkie, Adam Pettigrew, who also doubles as musical director.
As for the play – well it is not exactly my taste. It is really just a list of numbers and I do miss having a plot. Also I cannot find it in my heart to laugh at the bodily function jokes the authors seem to enjoy so much.
However, it is executed with the usual Gatehouse professionalism. There is expert and fun choreography from Racky and, as always it is flawlessly directed by John Plews.