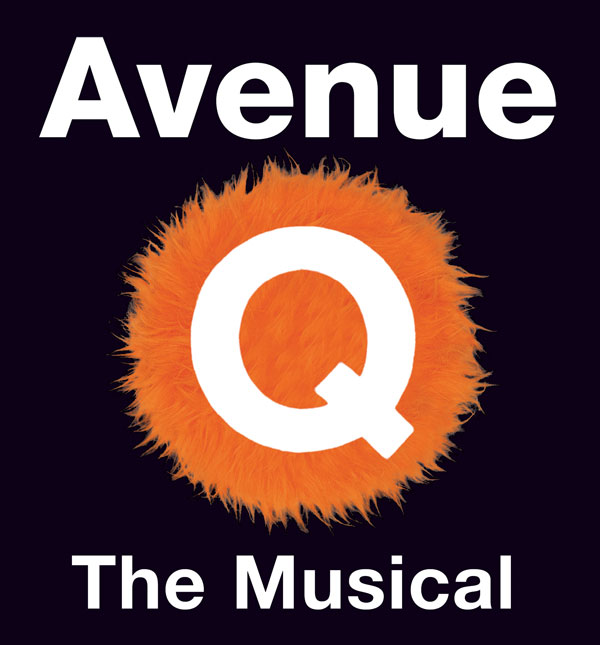 MUSIC AND LYRICS by ROBERT LOPEZ and JEFF MARX
BOOK by JEFF WHITTY
BASED ON AN ORIGINAL CONCEPT by ROBERT LOPEZ and JEFF MARX

Winner of three TONY AWARDS including
Best Musical and Best Original Score.
This outrageously funny American musical creates a unique mix of pathos, profanities and puppets!
Avenue Q has not been authorised or approved by the Jim Henson Company or Sesame Workshop, which have no responsibility for its content.
Produced by arrangement with JOSEF WEINBERGER LTD on behalf of MUSIC THEATRE INTERNATIONAL of New York
AVENUE Q played Upstairs at the Gatehouse
16th May – 30th June 2013
Katie Bradley - Mrs T / Bear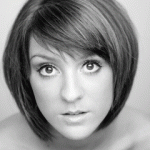 Katie graduated from Laine Theatre Arts in 2008 with a National Diploma in Professional Musical Theatre and Dance. She went on to work as a dancer and actress in theatre in the UK and overseas, and made her first TV appearance as the lead role of Hannah Foster in ITV's Real Crime: Nowhere to Hide – The Story of Hannah Foster.
Theatre credits include: Civil Servant in Chess (Union Theatre, directed by Chris Howell); Thriller LIVE (Lyric, West End and UK/European Tour 2012); The Witch in Into The Woods (Laine Theatre Arts, directed by Tudor Davies); Trish in Boogie Nights for Qdos Productions (directed by Jon Conway and Alan Harding); Ensemble/Understudy Dick in Dick Whittington (Capitol Theatre, Horsham); and Ensemble/Understudy Scheherazade in Aladdin (Grand Theatre, Wolverhampton).
TV, Film and Commercial credits include: Kick Ass 2 (Marvel Films); Baileys Cream with Spirit commercial (Worldwide); Dalziel and Pascoe (BBC); Doctors (BBC); Louie Spence's Showbusiness (SKY); Richard Bacon's Beer and Pizza Club (ITV); Fame: Dancing in the Streets with Johnny Vegas and Denise Van Outen (TCM Music Channel); and Bollywood Film, Jhootha Hi Sahi.
Shin-Fei Chen - Christmas Eve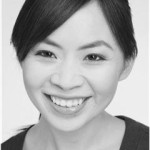 Shin-Fei graduated from the Royal Welsh College of Music and Drama in 2012 with a Masters in Musical Theatre. Since then she has worked with dreamthinkspeak, Sadler's Wells Theatre, and various production companies including Wenneker TV and Dragonfly Productions.
Tim Frost - Brian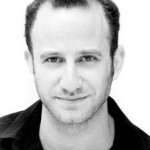 Tim began his training at the Christel Arts Theatre School, before performing for four years at The Open Air Theatre, Regent's Park. He also performed in several musicals for Maccabi in North London. Tim then completed his training at the Birmingham School of Speech and Drama.
For Ovation: Jimmy Durante in Goodnight Mrs Calabash; and Allan Felix in Play It Again Sam.
Other theatre work includes: Short Plays by Steven Hevey (Soho Theatre); Narrator in Peter and the Wolf (St Mary's and St Peter's); Aaron in Titus Andronicus (The Rose, Bankside); Student in Hello Again; and James Bates in They Shoot Horses Don't They (George Woods Theatre).
For the camera: Sam Leibowitz in Locked Up Abroad; Agent Pond in How to Talk Like Tom Hiddleston; Ralph in Bloody Mary; Tap Dancer in Death Defying Acts; George in Thirteen and Larry Kin in MPD.
For radio: Hoppity in Hoppity the Traveller Goes North and Gaic Taino in Aru and the Gaic Taino.
2010 saw the staging of the musical Piramania! which Tim co-wrote. It previewed at Upstairs at the Gatehouse, before going to the Edinburgh Festival Fringe.
Will Jennings - Princeton / Rod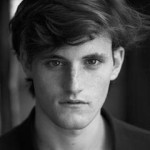 After studying Geology at University College London, Will went on to train at the Guildford School of Acting, graduating in 2012.
He recently appeared as William Barfee in The 25th Annual Putnam County Spelling Bee at the Broadway Theatre, Catford. Roles during training included The Emcee in Cabaret and Rapunzel's Prince in Into The Woods.
Cassandra Lee - Gary Coleman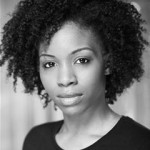 Cassandra trained at the Urdang Academy.
Theatre credits include: Hair (European Tour); and Life on Earth (London Palladium).
Television credits include: The Eejits (E4); and My Life as a Popat (CITV).
Other work includes: Dancer at Jamaica 50 (Westminster Central Hall); and Flapper Girl at the Boardwalk Empire Premiere (Empire Cinemas).
Roles whilst training: Ti Moune in Once on This Island; Dynamite in Hairspray; and Homeless Woman and U/S Joanne in Rent.
Leigh Lothian - Kate / Lucy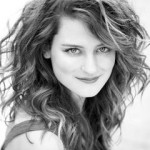 Training: Mountview Academy of Theatre Arts.
Theatre credits include: Jennie Liddell in Chariots Of Fire (Gielgud Theatre, West End); Young Danielle/Cara Moss in Old Goat Song (Lion and Unicorn Theatre); Janis Ian in Mean Girls and Beauty in Beauty and the Beast (Motherwell Civic Theatre.)
Whilst training, Leigh appeared in productions of Anything Goes, Carousel and Sweeney Todd to name a few. In her final year she took on the role of Lucille Frank in Parade.
Harrison Spiers - Ensemble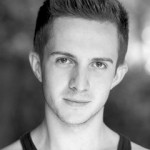 Harrison recently graduated from Mountview Academy of Theatre Arts.
Roles whilst training include: Benny Southstreet in Guys & Dolls; Juan in Yerma; Harry Tallentire in The Hired Man; Curly in Oklahoma!; and Martin in The Architect.
Josh Wilmott - Nicky / Trekkie / Bear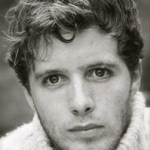 Training: Millennium Performing Arts and The Sylvia Young Theatre School.For Ovation: Ensemble in Goodnight Mrs Calabash (Upstairs at the Gatehouse).Other recent work includes: Willard Hewitt in Footloose (Italian Tour); Randy Dexter in Kander & Ebb's Curtains (The Landor); We Will Rock You (UK and Denmark Tour as Ensemble/US Rebel Leader); Ensemble in Calamity Jane (Upstairs at the Gatehouse); Nick Piazza in Fame (Windsor Theatre Royal); George/Ensemble in Chitty Chitty Bang Bang (London Palladium); Nathan Lukowski in The Full Monty (Prince of Wales); and Jackie/Understudy Poor Baby in Whistle Down The Wind (Aldwych Theatre).
Television and film credits include: Jonathon in Through My Brothers Window (BFI Short Film); Klaus in The Genius of Beethoven (BBC); Various Characters in Dick n Dom in da Bungalow (BBC); Backing Vocalist in The Lion the Witch and the Wardrobe (Disney); John Davidson in The Bill (ITV); Dancer in Bleak House (BBC); Dancer for The Disney Channel Kids Awards; Young Scrooge in A Christmas Carol (Hallmark Entertainment); and Continuity work in Harry Potter and the Prisoner of Azkaban.
Recordings: Alan Menken's A Christmas Carol.
Other work includes: Choreography workshops for Billy Elliot (Broadway) and numerous voice overs, language tapes/videos and radio.
John Plews - Director
John trained at LAMDA and spent several years in Rep including a long stay at the Theatre Royal, Windsor. He has directed and produced numerous shows including many for cruise lines Princess, Cunard and P&O. At Upstairs at the Gatehouse John has directed Crazy for You; Iceberg – Right Ahead!; Woody Allen's Play It Again Sam; A Slice of Saturday Night; Buddy – The Buddy Holly Story; High Society; Come Back to the 5 and Dime, Jimmy Dean, Jimmy Dean; Lee Hall's Cooking With Elvis; Victoria Wood's Talent; It's Only Make Believe; Forever Plaid (also Edinburgh and National Tour); The Wiz; Hot Mikado; Little Shop of Horrors; Return to the Forbidden Planet and From a Jack to a King. John wrote the stage adaptation of The Young Ones a musical based on the iconic 1961 film, which played over Christmas 2007 to critical acclaim. John, along with Katie, is responsible for the day to day running of Upstairs at the Gatehouse.
Angharad Sanders - Musical Supervisor
Angharad is a musical director, pianist, reeds player, singer, vocal coach and technical singing teacher, working in many musical genres. Angharad trained at Leeds College of Music and the University of Huddersfield, where she studied Jazz, Popular and Contemporary Music, and gained a B. Mus majoring in performance on the Clarinet.
Recent Musical Director credits include: The 8th Fold (Workshop); Dangerous Daughters (Stanwix Theatre, Carlisle); European Premiere of Steel Pier (Union Theatre, London); Once On This Island, Once Upon a Mattress, A Little Night Music, Band Geeks! (Premiere Production); Children of Eden and The Wiz (Stagedoor Manor, New York.); Waiting for More (Freedom Bar, Soho); Jazz-Attico (London Wall Bar and Kitchen); GHOUL-SCHOOL (Battersea Barge, London); The Gleek Show (Assistant M.D., The Arts Theatre, London); and Jack and The Beanstalk (Hounslow). Angharad is also the Musical Director for the R.A.F. Northolt Military Wives Choir.
.
Simon Burrow - Musical Director / Keyboard
For Ovation as Assistant Musical Director: Crazy For You.
Simon recently completed a Master's in Musical Theatre at Goldsmiths College.
A music graduate from Edinburgh University, Simon is a keen composer, writing incidental music for productions of A Midsummer Night's Dream, The Relapse, Rosencrantz and Guildenstern Are Dead, and Attempts On Her Life, as well as writing songs for a musical adaptation of the Greek-tragedy, The Oresteia.
Musical directing credits include: Sondheim's Marry Me A Little (Bedlam Theatre); Company (sell-out show, Fringe 2008); and Jonathan Larson's Rent (sell-out show, Fringe 2009). Most recent credits include assistant musical director on Brother Love's Travelling Salvation Show, directed by Craig Revel Horwood.
Suzi Lombardelli - Designer
For Ovation: as Designer: Crazy for You, Keep Calm and Carry On (ICC Birmingham), A Life in the Theatre, and Play It Again Sam (Upstairs at the Gatehouse). As Costume Designer: A Tale of Two Cities (Charing Cross Theatre in association with PN); and Iceberg – Right Ahead! (Upstairs at the Gatehouse).
Other work as Designer: Romeo and Juliet (Upstairs at the Gatehouse); Lady Windermere's Fan (Bridewell Theatre); Tin (Lowry Studio, MAC); The Censor (JMK-1st Round); Fragments 2 (Riverside Studios); Frankly I Was A Fool… (Gilded Balloon); Less Than Kind (Jermyn Street Theatre); A Fool To Love You… (Thailand Tour); She From The Sea (LIFT Festival for Cleanbreak); Lesbian Bathouse (Assembly Rooms); Le Silence (White Bear Theatre); Apartment 2012 (White Bear Theatre); The Emperor of The Moon (Embassy Theatre, CSSD); Shakespeare Scenes (Trinity College Opera); Pythonesque (Cowbarn), Richard III (Studio One, CSSD), Oliver's Army (Webber Douglas Studio, CSSD); Behind Closed Doors(Shoreditch Townhall Basement); Romeo and Juliet (Chipping Norton Theatre); and Return To The Forbidden Planet (Chipping Campden Theatre).
As Costume Designer: Less Than Kind (UK tour); The Captive (Finborough Theatre); Lautes Licht (Shunt Vaults); and House of Bernarda Alba (Embassy Theatre, CSSD).
Associate Designer: Gasp! (The Hat Factory); Country Life (Old Red Lion); and Decline and Fall (Old Red Lion). Assistant Designer: Dealers Choice (Embassy Theatre, CSSD); and No Way Out (Southwark Playhouse). Design Assistant: Charged (Soho Theatre); and Pieces of Vincent (Arcola Theatre).
TV and film credits include: How We Made the World – MK-47 (Nutopia); Production Designer, Morning After (Cinematik Productions); Wardrobe Assistant, Jamie Oliver's Family Christmas; Assistant Art Director, Short Lease; Assistant Costume and Makeup Designer, Transit.
Suzi is resident designer for Hiraeth Artistic Productions and a graduate of the Royal Central School of Speech. Forthcoming Productions: Blood Wedding (Waterloo East).
Aaron J Dootson - Lighting Designer
Aaron graduated from Wimbledon College of Art in 2009 where he studied Lighting Design and Practice qualifying with a distinction.
Theatre credits include: Romeo & Juliet (Theatre Royal Northampton); Twelfth Night (Theatre Royal Northampton); Romeo & Juliet (Upstairs at the Gatehouse); The Wiz (Hampton Hill Playhouse); The Bullet & The Bass Trombone (Bristol Old Vic Studio); I Could've Been Better (Bristol Old Vic Studio); Actéon (Dartington Summer School); Dickens Of A Life (New Wimbledon Theatre); Tin (Lowry Studio/ Birmingham Mac); Only Us (Bristol Old Vic Studio); Broken News (New Wimbledon Studio); Titus Andronicus (Royal & Derngate); How To Disappear Completely (Royal & Derngate); Green Forms (Tabard Theatre); Box of Delights: BCMG (CBSO Centre); Love Thy Neighbour (Cockpit Theatre); Country Life (Old Red Lion/RADA GBS); Dido and Aeneas (The Barn Theatre); Only (Bristol Old Vic Studio); A Big Day for the Goldberg's (New End Theatre); The Wall (New End Theatre); After The Accident (Soho Theatre); Death of a Nightingale (New End Theatre); 74 Georgia Avenue (New End Theatre); Tipping Point (Bristol Hamilton House/ New Wimbledon Studio); Bluebird (Cockpit Theatre); This Is How It Goes (Kings Head Theatre); Siren (Etcetera Theatre); Leo You Nutter (Wimbledon College of Art); and Tape (Northern Outlet Theatre Company). As an Assistant Lighting Designer: In the Next Room (Ustinov Studio Bath – LD Emma Chapman); and Never Forget (UK Tour 2009 – LD James Whiteside).
www.aaraonjdootson.co.uk
John Raper - Sound Designer
For Ovation: Crazy For You.
Jon was responsible for the initial installation of the sound system at Upstairs at the Gatehouse almost sixteen years ago. He has worked in the professional sound industry for over thirty years and has installed systems in the Barbican Theatre, Wolverhampton Grand, Durham Gala and the new Guildford G. Jon currently works as a sound and acoustic consultant.
Simon Lipkin - Associate Director
Training: Sylvia Young Theatre School; The Arts Educational School.
Theatre: Lonny in Rock of Ages (Garrick Theatre); Galahad in Spamalot (UK and International tour); Nicky and Trekkie Monster in Avenue Q (original West End cast); The Wedding Singer (original UK cast); Willard in Footloose; A Christmas Carol (Arts); Alice In Wonderland (Nuffield Theatre); new musical Austentatious; News Revue (Canal Café); Pharoah in Joseph and the Amazing Technicolor Dreamcoat (New London); and Leopold in Never The Sinner (Kenneth Moore Theatre).
Television: The Bill; Casualty; Children In Need; and The Royal Variety Performance.
Grant Murphy - Choreographer
For Ovation: Crazy for You.
Training: Arts Educational School, Musical Theatre Diploma (Andrew Lloyd Webber Scholarship) and a Masters in Creative Practice.
Creative credits include: Directing, Whoopi Goldberg, in Sister Act (London Palladium); Evita (Beck Theatre, Hayes); Belly of Hell (Southwark Playhouse); Gangsters Of Love (Charing Cross); In Touch (Perfect Pitch); Associate Director, Guys and Dolls (Cadogan Hall). Choreography, Sweet Charity (American Musical Theatre Academy); HMS Pinafore and Pirates of Penzance (Illyria Open Air Tour); Apply Within (Pleasance Edinburgh Fringe); Our House (BYT); 18 Stone of Idiot – The Johnny Vegas Show (UMTV); Funky Friday (MTV); Assistant Choreographer / Director, Chorus Line, assistant to Baayork Lee (London Palladium), Spring Awakening (Arts Ed); and tap coach to the Billy Elliot boys. As well as teaching at numerous colleges including Arts Ed, London Studio Centre, GSA, and Urdang.
Performance credits include: Shrek (Theatre Royal, Drury Lane); Sister Act (London Palladium); Mary Poppins (Prince Edward); Footloose (Novello); Fame (Aldwych); The Beautiful Game (Cambridge) and The Fred Astaire Tribute (London Palladium). International and UK tours include: Hair; Mamma Mia!; Starlight Express; Oh! What A Night; and Dancing Queen. Television credits include: The Bill (Carlton); and The Biz (BBC). Recordings include: The Beautiful Game; and Fred Astaire: His Daughter's Tribute. www.access-uk.com and @Gmurphymt
Ri McDaid-Wren - Casting Director
For Ovation: Goodnight Mrs Calabash; Guys and Dolls; High Society (Upstairs at the Gatehouse); and A Tale of Two Cities (Charing Cross Theatre).
Other Casting credits include: Sweet Smell of Success (Arcola); How the World Began (Arcola); S-27 (Finborough); and I Luv Matt Johnson (short film).
Ri is also currently casting assistant for David Grindrod Associates, where she has worked on shows including: Once; A Chorus Line; Wizard of Oz; Shrek; Ghost; Shoes; Love Never Dies (West End); Hairspray; High Society (UK tour); and Mamma Mia! (International Tour).
Previous assisting includes for Tara Rubin Casting (New York): Lucky Stiff (film); Scandalous; The Heiress; Jersey Boys (Broadway); Marie Antoinette (Yale Rep). TV assisting includes: Atlantis (BBC); Coming Up (Channel 4); Our Men (Big Talk for BBC) Eternal Law (Kudos for ITV); EastEnders; Holby City; Doctors (BBC).
Nigel Plaskitt - Puppet Consultant
Nigel was Puppet Coach for Cameron Mackintosh's West End production of Avenue Q and the UK Tour and for Kite Productions Anglo in Dublin. He is working on The Muppets…Again the next Muppet movie for The Walt Disney Company due out later this year.
Television includes: Doctor Who, Angels, Young At Heart, The Cleopatras, Owner Occupied, Pipkins, Spitting Image, The Secret Life of Toys, The Spooks of Bottle Bay, Round the Bend, The Tree House, Fun Factory, Up the Pole, Roger and the Rotten Trolls, Future Generations, Alice in Wonderland, Mopatops Shop, Combat Sheep, Bafta award winning Ripley & Scuff & Monkey for the ITV Digital commercials and now for PG Tips. He played the voice of Captain Black and other characters in Gerry Anderson's animated version of Captain Scarlet, several voices in a pilot for a new animated series for HIT Entertainment. He played Dan in Dan & Dusty for late night ITV and several characters in Disney's Bunnytown.
Feature films include: Spy Story, Labyrinth, Little Shop of Horrors, The Muppet Christmas Carol, The Muppet Treasure Island, Lost in Space and The Hitchhikers Guide to the Galaxy.
He directed television pilots of We Stayed In… with Jungr & Parker, Drivers with Chris Barrie and Harry Enfield, revivals of The Marsh Kings Daughter, Cupid and Psyche and The Secret Garden at The Little Angel Theatre in London and he produced and directed two series of Heggarty Haggerty, children's stories featuring George Cole. He was Animation Director for Jim Henson's Creature Shop on the stage musical Doctor Dolittle in London and on the UK tour.
He has assisted in the setting up of International versions of Spitting Image in Portugal, Germany and Turkey, Sesame Street in Russia, Poland, Spain, Germany, Palestine and Israel, and has appeared sporadically over a twenty year period as the long suffering Malcolm for the cold cure Vicks Sinex.
www.nigelplaskitt.co.uk
Paul Jomain - Puppet Creator
Theatre credits: For Cameron Mackintosh Ltd: Avenue Q, Les Miserables, Miss Saigon, Oliver, Martin Guerre, Hey Mr Producer; For the RSC: The Relapse, Three Hours After Marriage, School for Scandal; For Fierylight: Peppa Pig's Party, Peppa Pig's Treasure Hunt; and amongst others: Manon Lescault (The Sydney Opera House); The Boy From Oz (Radio City Music Hall); Whistle Down the Wind (Really Useful Company); Lady Macbeth of Mtsensk with Tim Goodchild, Tim Reed, Peter J Davidson, Nick Ormerod, Paul Brown, Stafanos Lazeridis, Ralph Koltai, Es Devlin, Jo Parker & Terry Parsons (New York Metropolitan Opera).
Television and commercials: The PG Tips Monkey; Mopatop's Shop, The Hoobs, The Scissor Sisters at The Brits (The Jim Henson Company); Thomas the Tank Engine (Brit Allcroft); The Spooks of Bottle Bay and Roger and the Rottentrolls (ITV); and Bunnytown, Five Minutes More, Disney's Roadhog (The Walt Disney Company).
Film credits: The Hitchhikers Guide to the Galaxy (The Jim Henson Creature Shop).
www.pauljomain.biz
Ellie Rutherford - Assistant Choreographer
For Ovation: Assistant choreographer, Crazy for You; and Mimi in Guys and Dolls.
Ellie graduated with a BA (Hons) in Musical Theatre from The Arts Educational Schools, London.
Choreography credits include: Nevermore: A Musical (The Courtyard Theatre); Our House (The Winston Churchill Theatre); and Associate choreographer, Evita (The Beck Theatre).
Performance credits include: Tantomile in Cats (Arts Ed); Dance Captain/Ensemble in Jerry Springer The Opera (Arts Ed); Dancer at T-mobile's Big Dance (London Palladium); Dancer/featured singer in Edges The Musical (The Landor Theatre); and Ensemble in 42nd St (Charity Gala, London Palladium).
Film roles include: The Bride/Dancer in London, Paris, New York (Fox Star Studios); and Tango Dancer in No Sweat (The Generating Company).
Drew Turner - Production Manager
Drew is a recent graduate of RADA's Stage Management and Technical Theatre course. Since graduating he has worked on a variety of shows including Romeo and Juliet (Upstairs at the Gatehouse); Punchdrunk's Crash of the Elysium (Ipswich Crowne Court); and Culture Creative's Electric Forests (Thetford Forest). His other credits include Medousa, The Passion of Sergius and Bacchus (Vocal Motions Elastic Theatre) as well as A Midsummer Night's Dream (Lyric Hammersmith).
Bessie Carter - Stage Manager
Bessie is currently on her gap year. After being ASM on Daisy Pulls It Off for Ovation she is delighted to be the Stage Manager on this production of Avenue Q. She attended Camden School for Girls where she appeared in their productions of The Threepenny Opera and Thoroughly Modern Millie.
Bessie is starting Drama School in September.
Charles Parry - Sound & Video Technician
For Ovation: Crazy For You.
Charles is currently studying BSc Music Technology at Birmingham City University. Recent sound work includes Epidemic in the Old Vic Tunnels and Blood Brothers at the Phoenix Theatre, as well as working in Coca-Cola's Beatbox Pavilion in the Olympic Park.
Ella Mitchell - Light Operator
Ella has just completed a Foundation Course at LAMDA and is hoping to continue on to their three year degree course in September. This is Ella's first venture as a lighting op.Ella has just completed a Foundation Course at LAMDA and is hoping to continue on to their three year degree course in September. This is Ella's first venture as a lighting op.
Alex Canty - Lighting Operator
Alex is a recent arrival from the States to intern at Upstairs at the Gatehouse. He holds a B.A. from James Madison University, New York.
Nicky Caulfield - Drums / Percussion
Nicky first picked up the sticks at a very young age, as his Granddad was a drummer who played for an annual Scout Show. Nicky's first professional show was at the Kenneth More Theatre in Essex. Since then Nicky has played for professional productions in various theatres.
Previous credits include: Annie, Anything Goes, Avenue Q, Baby, Bad Girls, Barnum, Beauty & The Beast, The Boyfriend, Bugsy Malone, By Jeeves, Cabaret, Chess, Copacabana, Curtains (UK Premiere), Darling of the Day (European Premiere), Fame, Fiddler On The Roof, Footloose, Frankenstein the Musical (London Premiere), Full Monty, Geek, Godspell, Grease, Guys & Dolls, Gypsy, Half a Sixpence, High Society, Honk, Jerry Springer the Opera, Jesus Christ Superstar, Little Shop of Horrors, Mack & Mabel, Little Women, Moby Dick, Oh What A Lovely War, Oklahoma, Oliver, Our House, Pippin, The Rat Pack, Rent, Return to the Forbidden Planet, Singing In The Rain, Sound of Music, South Pacific, Steel Pier (European Premiere), Spring Awakening, Sweet Charity, The Wedding Singer, Thoroughly Modern Millie, Tick, Tick… Boom!, We Will Rock You, West Side Story, Whistle Down The Wind and The Wizard of Oz!.
Tammy Clark-Barrett - Saxophone / Clarinet
Tammy is currently studying at Guildhall School of Music and Drama under Christian Forshaw, Nick Moss, John Harle and Mick Foster. As an enthusiastic musician, she enjoys performing in a variety of bands. Tammy's experience includes performing in function bands, studio sessions, saxophone quartets and ensembles, big bands and shows which include: Chicago, Our House, West Side Story and Steel Pier.
Benjamin Holder - Keyboard 2
Ben studied at Oxford University and the Royal Academy of Music, with scholarships, and leads a busy freelance career as a musical director and accompanist in musical theatre and opera. Recent credits include: Musical Director, The Wish! (CSSD); Assistant MD, Geek! A New Musical (Tristan Bates Theatre); Cinderella (Telford Oakengates Theatre); The Pirates of Penzance (Brookside Theatre, Romford); Songs for a New World (NYMT, Bridewell); and Orpheus in the Underworld (Sheldonian Theatre, Oxford). He has recently finished workshopping Mike Christie's (G4) new opera The Miller's Wife, and played keyboards for Steel Pier (Union Theatre) and Oklahoma (Arden School, Manchester). In opera Benjamin has worked as a pianist and coach for New Chamber Opera, Opera Della Luna, Streetwise Opera and the Vocal Faculty at the RAM. Future plans include: Taylor's Whistle Down the Wind for the NYMT, the new musicals A Body to Die(t) For and The Road to Qatar (Edinburgh Fringe) and Beauty and the Beast (Chesterfield Pomegranate Theatre) over Christmas 2013.
Thomas Lees - Keyboard 2
Since wearing out two VHS copies and a Betamax of Cats at the age of six, Tom has loved the theatre. Continuing to pursue this passion into his adult life, he undertook a Masters in Musical Theatre at Goldsmith's College London after an Undergraduate degree in Mathematics. Tom spends his summers directing musicals at a Summer Camp in Canada and is a fair yet rhythmic Maths teacher for the rest of the year. Whilst also currently writing a musical about a school for imaginary friends, he's very excited to be part of this great show.
Samuel Parker - Keyboard 2
Samuel trained at the Arts Educational Schools, London. Credits include: Peter in Peter Pan (The Beck Theatre); Buddy Becker in Steel Pier (The Union); and he recently filmed the title role in the short film The Real Louis. amuel is also an actor-musician and is excited to be visiting Avenue Q!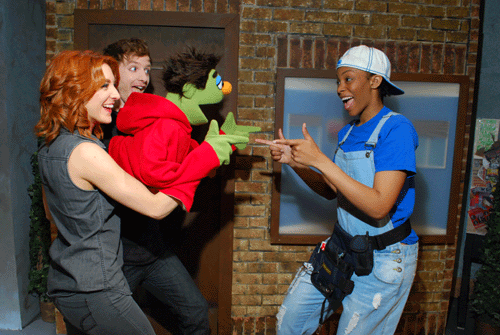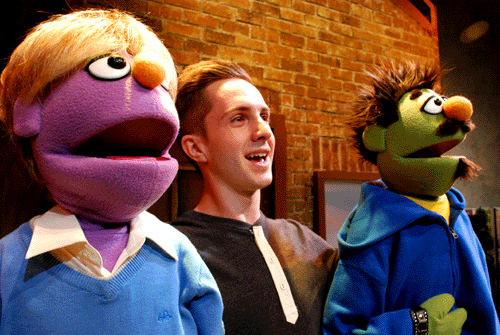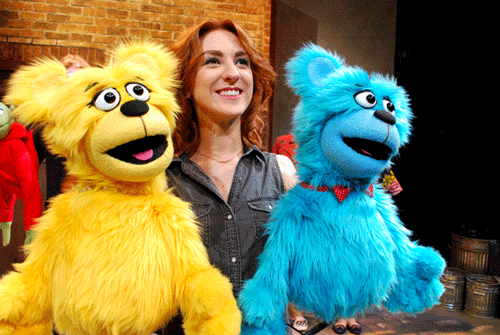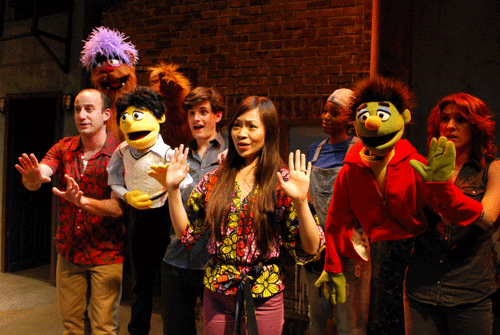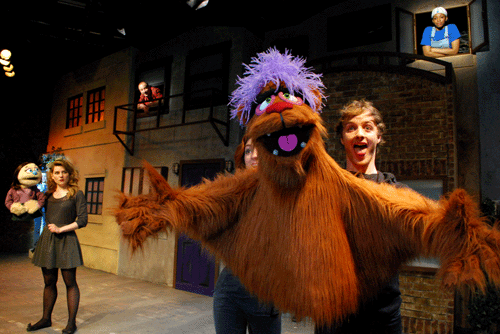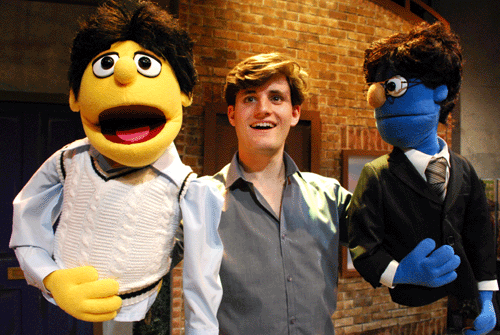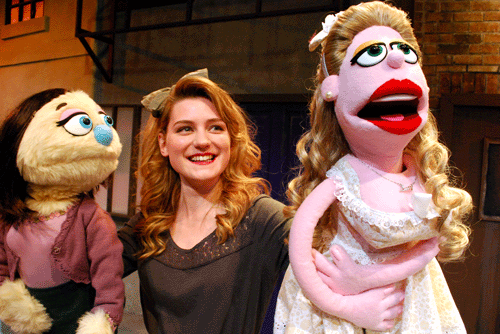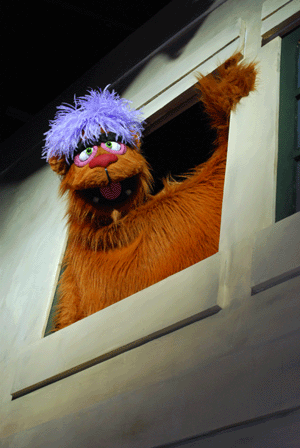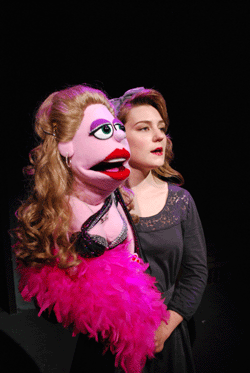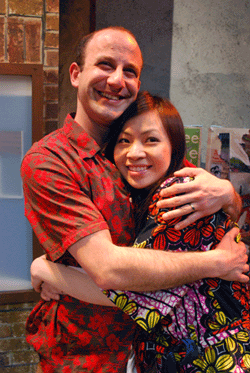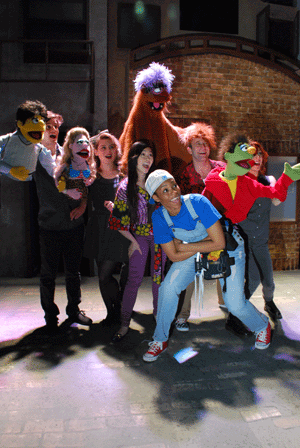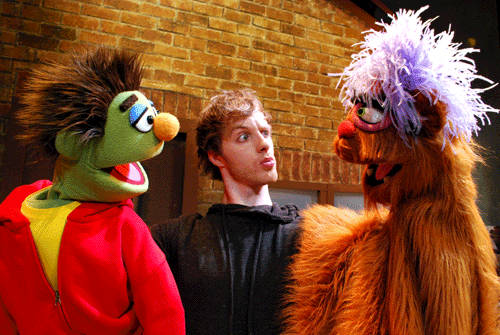 Miriam Gillinson, Time Out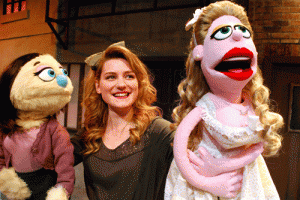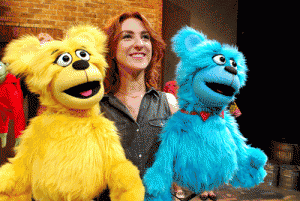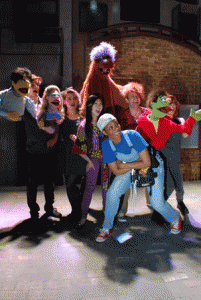 ****
A porn-loving Trekkie monster, some suicidal fluffy bears and just 'a little bit of racism'. 'Avenue Q' is an inspired combination of puppets and people, cheek and charm. Jeff Marx and Robert 'Book of Mormon' Lopez's show ran for six years on Broadway and five in the West End. Now making an audacious London fringe premiere, this potty-mouthed puppet show is as witty and warm-hearted as ever.
Director John Plews's production team boasts many 'Avenue Q' stalwarts, including puppet consultant Nigel Plaskitt and puppet creator Paul Jomain. Such experienced hands lend the production real swagger and gloss. The actors have been trained brilliantly and the performers and puppets work as one. The show is also more intimate than its West End predecessor: the puppets reach out into the audience, brushing us with their fur and blasting their dirty jokes directly into our beaming faces.
The cast is exceptionally strong and versatile. Will Jennings is charming – with just a dash of self-importance – as soul-searching puppet Princeton. Leigh Lothian is a massive musical talent and her big numbers are as delicate as they are powerful. Josh Wilmott is the stand-out puppeteer and his shaggy haired, sex-obsessed Trekkie is comedy gold.
There's the gentle naïveté of 'Sesame Street' in here, spiced up with a bit of 'South Park' straight talking. A one of a kind show, which exposes us to some hard-core puppet porn – yet still charms the pants off us.
Hayley Minn, WhatsOnStage.com
****
With The Book of Mormon breaking records at the West End box office, and extending its booking period until 2014, this new production of Avenue Q reminds us just how talented the man that co-wrote both musicals, Robert Lopez (along with Jeff Marx for this one), is.
Showing in London for the first time since it closed at the Wyndham's Theatre in October 2010, Avenue Q tells the story of Princeton, a recent college graduate, who arrives on Avenue Q anxious to discover his purpose in life; but first, he must find an apartment and a job, with no work experience and an English degree.
Having won three Tony Awards, including Best Musical, and building up a cult following, one would think that seeing a show of this calibre would be wrong in a venue as small as Upstairs at the Gatehouse. However, this is quite the opposite. While at times the tiny stage means that the actors are forced to face away from half the audience – which is a tad annoying – the performance feels much more intimate.
During the hilarious number "The Internet is for Porn", Trekkie Monster, played by Josh Wilmott, is able to get up and close with certain audience members, making them feel extremely uncomfortable while the rest of us laugh in hysterics – "Schadenfreude" at its best.
Will Jennings and Leigh Lothian bring so much likeability and adorableness to the lead characters of Princeton and Kate that you completely forget that they aren't real people, and really root for them to get together.
That is what is so great about the show. Wilmott, Lothian and Jennings, with the help of Katie Bradley and Harrison Spiers, bring so much energy and personality into each different character that you forget about the people manoeuvring the characters, even when one person is doing the voices of two different characters onstage at the same time, and someone else is moving another one (it all gets very complicated!)
Even though the most unique part of the show is the use of puppets, it wouldn't be the same without Cassandra Lee, Shin-Fei Chen and Tim Frost, who play Gary Coleman, Christmas Eve and Brian respectively. Chen, especially, gets plenty of belly laughs every time that she is onstage, although mainly for her accent, but then, "Everyone's a Little Bit Racist"!
Expect Sesame Street with foul language and puppet nudity!
Aline Waites, Ham & High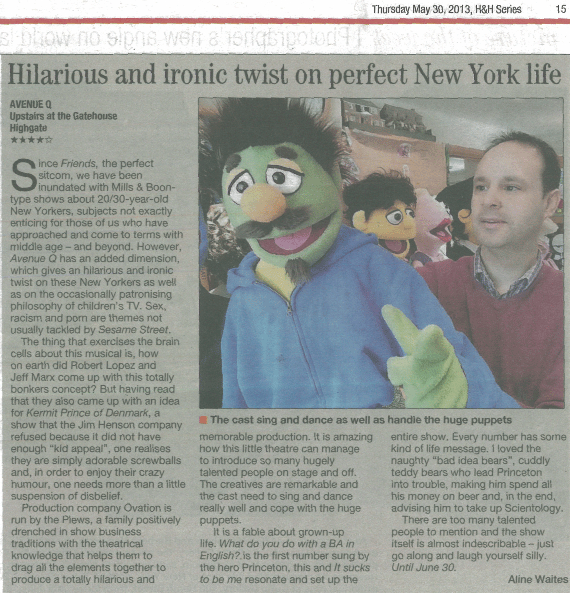 Heather Deacon, One Stop Arts
Don't Bring Your Mum: Avenue Q at Upstairs at Gatehouse
The musical for those who don't like the sickly sweet is back with puppets that you soon learn (if you didn't know already) are as naughty and lost as you. At Upstairs at the Gatehouse.
****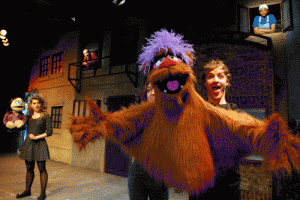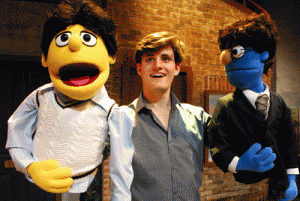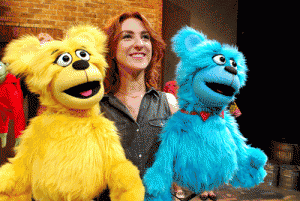 Upstairs at the Gatehouse is never one to shy away from revival productions of hit musicals, what with the rather good Guys and Dolls last year, and this month they opened another rather good revival of perhaps one of the more challenging musicals of recent years, Avenue Q – a musical about a mix of down-and-out puppets and humans living on a street as far from Sesame Street as needed to be able sing about being gay (or not gay) and making love in graphic detail. Here we have a truly terrific cast, playing with an hilarious script with as much energy as they can carry through their brightly coloured puppet that will soon be stripped of all its innocence.
The cast and live music made this production. Will Jennings lead the way as both Princeton, new guy on the block with an English degree and a lack of direction, and as Rod, business man with an aptitude for Broadway musicals and a hilariously obvious sense of denial. Two very different puppets, two very different mannerisms and one very authentic performer. Josh Wilmott took on three of the more humorous characters including the porn obsessed Trekkie Monster, caring but lazy Nicky, who is Ernie to Rod's Bert, and one of the (very) Bad Idea Bears, the devils that drive the story to it's less sucky conclusion. Jennings and Wilmott were my highlights. These two actors will only have to utter "I do voices" as Robin Williams says in Mrs Doubtfire and they are success-bound. Leigh Lothian was another memorable face next to her sweet Kate Monster and sexy Lucy… the Slut. Her performance was the most sincere, performing the only laughless tune in the play, "There's A Fine, Fine Line", with a touch of irony and a lot of class, a difficult feat when you are performing through a bobbed hairy puppet.
It's a unique thing to be able to bring life to a puppet with your face alongside it rather than hidden behind a conveniently placed table or wall. This cast do it well, bringing voices as well sculpted as the puppets themselves, an important factor since some are playing up to three characters and often find they are talking to themselves. The Avenue itself is classically designed by Suzi Lombardelli – if it ain't broke, don't fix it – and the breaks in action for the animation of Robert Lopez bring as many laughs as the performances themselves. When the silhouetted male utters "Come", you titter, but when the female silhouette utters "Mittment" you roar.
This is a great show, worth a giggle and a cringe at the reality of the content and the ridiculousness of the delivery. The live music sometimes drowns out a joke, but there is soon another to fill the moment. Despite all of this, it seemed to be lacking, and it was difficult to pinpoint why – maybe those lost chuckles were more important than first thought, or the intimacy that comes with Upstairs at the Gatehouse was lost in the size of the set.
Almost fantastic, definitely entertaining. Go, drink, accept that you're "A Little Bit Racist" and giggle at the naked puppets simulating better drunken sex than you can imagine. Seriously, they have so much fun – don't bring your Mum.
Peter Scott-Presland, Broadway Baby
*****
It takes some chutzpah to present the Fringe premiere of a West End musical that played 2000 performances over five years and across three theatres, and only closed less than three years ago. Even more so when the show is highly 'proppy', technically and vocally challenging like no other. Ovation has secured something of a coup in getting hold of the rights to 'Avenue Q', which was both a popular and cult smash hit.
'Avenue Q' features some eleven puppet characters and three human characters. Of the eleven, three are designated Monsters, which is a cue for some 'monstrous' prejudice and a jolly ensemble number "Everyone's a Little Bit Racist'. The interactions are enormously complex; actors are required to be physical puppeteers, sometimes voicing different puppets from the ones they manipulate, and occasionally even singing more than one voice in the same song. Multi-tasking in this way to the level of precision, timing and energy required by a Broadway show must be one of the toughest challenges an actor could face. Everyone here rises to the challenge magnificently.
'Avenue Q', like 'The Book of Mormon' which shares in Robert Lopez the same composer/lyricist, has a reputation for being outrageously satirical. However, also like 'Mormon', it is a lot more mainstream and conventional than it would like to believe (and none the worse for that). Despite its innovative staging and nods to Naughtiness ('The Internet is for Porn', a hilarious puppet sex scene), it belongs to the 'celebration-of-community' tradition of which the apogee is perhaps 'Oklahoma!'.
Avenue Q is a run-down street so far off the trendy Manhattan radar that rents are almost affordable. A newcomer, Princeton, is inducted into the street, meets neighbours including failed therapist Christmas Eve and her husband Brian, and closet gay room-mates Nicky and Rod. He falls in love with Kate Monster, blows it through an affair with Lucy the Slut, but redeems himself by making Kate's dream of a School for Monsters come true.
Like all great musicals, 'Avenue Q' has some grit at its heart, and the grit is the downside of the American Dream. Everyone is brought up to believe that they are special, and all it takes to achieve success is to find their Purpose in Life. Slapped in the face by reality, however, they find that most people aren't special, they have no purpose in life, jobs are thin on the ground and it's easy to end out on your ear living on the streets.
This is a post-9/11, post-recession musical; its concluding optimism is provisional and hard won: "Accept the things we can't avoid, but only for now." Only the action tells us something different – Kate gets her school, Princeton gets Kate, the closet gays come out and find happiness, the evil Lucy is defeated, and the community uplifts and empowers.However, despite the underlying seriousness, everything on the surface is pure pleasure.
The puppets are a joy – cute, funny and touching. There is more than a nod to The Muppets and Sesame Street, despite a rather stern disclaimer in the programme from the Jim Henson Workshop, who really ought to know the difference between homage and rip-off. The songs by Lopez and Jeff Marx are sharp, tuneful and beautifully crafted, the book by Jeff Whitty has an acute eye and ear for contemporary foible and the power of self-delusion. There's not an ounce of fat on any of it.
Director John Plews, previously responsible for the Fringe Premiere of 'Crazy For You' at the same venue, has surpassed himself with a slick, fast-moving production, but prime credit has to go to puppet consultant Nigel Plaskitt. The cast perform as if they had been puppeteers since childhood.
In such an ensemble show, it is perhaps invidious to single out individuals, but special credit should go to those handling multiple characters, Josh Willmott, Leigh Lothian and Will Jennings. They differentiate vocally, physically and comically just fine. The whole is supported by a four-piece band in a reduced but effective orchestration by Stephen Oremus.
Those who saw 'Avenue Q' in the West End might wonder if 'Fringe' must inevitably mean 'inferior' or 'cut-price'. They need have no such qualms. There are compromises, but nothing detrimental to the impact of the show; in fact, the increased intimacy of a little Upstairs Theatre is a bonus. Book quickly – this will sell out before you can say 'Monster Hit'.
Steve Stubbs, BackstagePass.biz
****
The London Fringe premiere of Avenue Q played to a packed house last night, and what a lovely evening of superb performances on show.
For those unfamiliar with the Tony Award-winning musical, Avenue Q is the story of Princeton, a recently graduated BA student, who arrives on Avenue Q in search of his 'purpose' in life. Along his journey he encounters a series of characters including Kate Monster, a teacher's assistant who longs to open a Monster school; Rod a closeted homosexual and his straight roommate Nicky; Brian, an unfulfilled comedian who lives with his girlfriend Christmas Eve, a therapist with no clients; Trekkie Monster, an internet lover and recluse who bares an uncanny resemblance to Sesame Street's Cookie Monster and Gary Coleman (yes, the Gary Coleman), the building superintendent.
For those of you who have seen the West End and touring versions, you will not be disappointed by what you see here. Avenue Q is a fantastic ensemble piece, and the cast of this production certainly show a great range of talent – in particular Josh Wilmott (Nicky/Trekkie) whose range of voices are exemplary. Will Jennings (Princeton/Rod) also shows fantastic range, and his facial expressions along with the puppets leave you in hysterics at times whilst also warming the heart. Leigh Lothian (Kate Monster/Lucy) has a gorgeous voice and shows great puppetry skills.
In the group numbers the whole cast have superb harmonies, Katie Bradley (Mrs T/Bear), Shin-Fei Chin (Christmas Eve), Tim Frost (Brian), Cassandra Lee (Gary Coleman) and Harrison Spiers (Ensemble) giving great performances all round.
Upstairs at the Gatehouse is quite a large space to say it is above a pub, and Suzi Lombardelli's set works well – three lots of two storey apartments next to each other, and an LCD TV being used as a billboard and showing visuals throughout. The puppets are amazingly detailed, made by Paul Jomain, and the actors show great skill in handling them, paired with nice choreography from Grant Murphy.
The only negative for me was the sound quality, the four piece band sounding muffled throughout, and at times it was difficult to hear the vocals when they were stood extreme stage right. Trekkie's mic was also sounding muffled, a re-touch of the EQ, speaker positioning and touch more volume on the vocals would make all the difference.
But apart from that, Avenue Q is once again in London, and this version is just as good as the others.
Don't miss this show, get yourselves down to Avenue Q now.
Greg Jameson, Entertainment Focus
****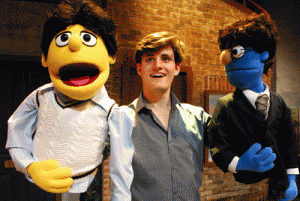 After enormously successful runs on both Broadway and the West End, Avenue Q has a new lease of life at Upstairs at the Gatehouse, the celebrated off-West End pub theatre in Highgate.
The easiest way to describe Avenue Q is 'Sesame Street for adults' (a comparison so obvious it requires a legal disclaimer in the programme notes). Already beloved and notorious for its showstoppers that have hit a nerve with the theatre-going public such as Everyone's a Little Bit Racist and The Internet is for Porn; Avenue Q arrives at its new home with a cult following and a buzz about it already firmly established.
For those not in the know, the show is performed by actors and puppeteers simultaneously, with the puppets rendered from the torso up. The momentary distraction of seeing the mechanics in evidence – the puppeteer stands undisguised with the puppet – disappears after the first few minutes. Princeton (Will Jennings) moves into a New York apartment on Avenue Q. He's young and idealistic, and looking for his purpose in life. Living around him is the couple with the fiery relationship: the Jewish Brian (Tim Frost) and his Japanese wife Christmas Eve (Shin-Fei Chen); flatmates Nicky (Josh Wilmott), a chilled-out everyman, and Rod (Will Jennings again) a highly strung closeted gay republican; and Kate Monster (Leigh Lothian) the school teacher with big dreams who Princeton falls in love with.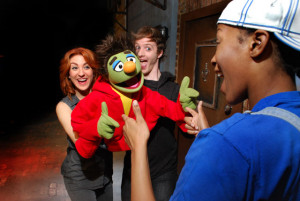 With over twenty songs (including a few reprises) sung to a backstage live three-piece band (there's not quite enough room on the stage to comfortably accommodate the musicians) the music plays an important part of the show, and thankfully many of the melodies are very catchy. You'll likely find yourself humming a few of the hits on the journey home. The former West End show works brilliantly in smaller environs too. The impressive and commendably simple design sees flats erected to represent the tenement building, leaving a multitude of doorways and windows for characters to emerge from, and the rest of the stage bare. The lack of proscenium arch provides intimacy, and the two banks of audiences at right-angles to one another enclose the action, which has been well-directed to cater for all viewpoints.
The major plus point of Avenue Q is that it is very, very funny. There's something delightfully juvenile about relishing the sight of two puppets having sex, but aside from the excellent puppetry (and the actors' facial expressions mirror those of their puppets) the humour runs throughout the witty book too. Some of the jokes are close to the bone – the most notable example being when Trekkie Monster (think of a sex-crazed Cookie Monster) singles out a member of the audience to accuse of using the internet for porn, thus uncomfortably making all complicit. Whilst many audience members will relate to the opening song that wonders what on earth one can do with a BA in English, Everyone's a Little Bit Racist will notch up the uncomfortable laughter of self-recognition to a whole new level.
The puppetry is mesmerizingly good, and the skill of the performers, who both manipulate the puppets and voice them too is hugely rewarding to watch. Some bad language and sexual references; plus the moral of the piece – that few people have much purpose in life and almost everyone ends up disappointed – may make Avenue Q a less than ideal show for younger viewers (though I'd argue with close attention they'd learn a lot), but I can imagine many teenagers lapping up its joyously unashamed filth and silliness.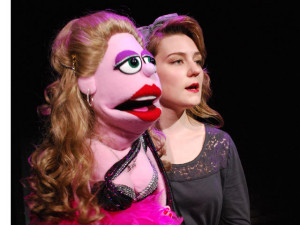 The overall story is perhaps a little cluttered. There are a lot of different characters, all with competing wants and needs, and a more focussed plot revolving around Princeton and Kate Monster would probably make for a slightly leaner show. The act one climax is a bit fudged, and coherence of structure isn't the show's biggest strength. Some of the jokes are hit and miss too, but thankfully there are enough palpable hits to keep you laughing from one cracker to the next.
Whereas the humour is vulgar at times, this is perfectly justifiable within the context of the show and the world very successfully created on stage. The only questionable aspect is the character of Gary Coleman, based on the late child star, which seems unnecessarily mean-spirited (not to mention a little niche – anyone who doesn't remember the 1980s or has never seen Diff'rent Strokes, the sitcom in which Coleman starred, will simply be confused). Since Coleman's early death in 2010 it feels even more distasteful to continue with the characterisation of him. There are plenty of other former child stars who have fallen from grace who could just as easily fit the bill – or perhaps they'd be rich enough to successfully sue?
Those are just a few reservations about what is undeniably a hugely entertaining and funny show. The real success is in the first-rate puppeteers who prove just as capable comedy performers; and the humour celebrating quite a dour but realistic take on life is fresh and original, especially in the usually winsome world of musical theatre. It's easy to see why Avenue Q has become so beloved. It's well worth catching again, or for the first time, at its very comfortable new home.
Richard Osley, Camden Review
Take a walk down Avenue Q… in Highgate Village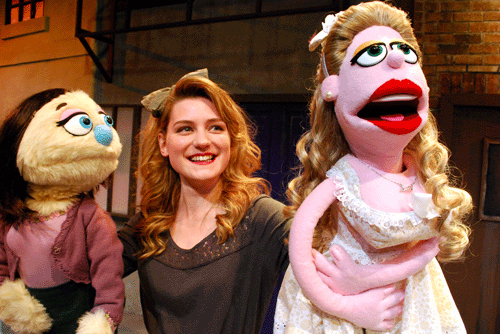 STOP right there if you're thinking, oh it's just puppets – whadja take me for, friend, I'm not SIX years old.
The pictures might look like half-term fun for little ones but, in fact, it's probably not the wisest idea to take a six year old for a walk down Avenue Q.
Because the puppet pals here slip into swearheli every now and then – drop the f-bomb occasionally – and talk about sex. Oooooooh.
In newsprint, this sounds like a show just banking on a bad word shock factor, a one joke show of puppets that look like muppets saying rude things and then sitting back with a look-what-I-did smile.
But the thing is, that isn't the joke, it's much cleverer than that. Q, as musical people will call it, is a unique entity, with actors, puppets, wit, morals and most importantly some musical set pieces to make other shows envious.
The actors here, some of whom hadn't held a puppet before rehearsals, do everything in double. When a monster looks to the heavens, so do they. The finished product is mesmerising.
Q's storyline need not be ruined too much by spoilers here. Put simply, sing-a-long Sesame Street style monsters find themselves living side by side with humans in a low rent American suburb, and guess what: it turns out they all have the same hang-ups about what society expects of them. In the mix, they are able to mock the world's sexists, racists and lookists (if that's a word), laughing at blind hypocrisy.
Its gangs-all-here warmth is what helped make Q such a success in the West End. But here, with a production full of fine vocals and mastered direction, you have the advantage at Upstairs At The Gatehouse of looking straight into Kate Monster's eyes rather than trying to pick out the subtleties from the back of the Gods or the last seat of the stalls.
It is like seeing a West End show – that's how good the quality is – from the first three rows.
It would be hard to pick a man of the match from the cast. Close your eyes and Josh Wilmott as Trekkie Monster has the vocal cord gymnastics to suggest he could have been in any Jim Henson production, ever. He must be great at parties, flipping Cookie Monster impressions for laughs.
Cassandra Lee is on top form as Gary Coleman but my, my, my, what stars are unearthed in Leigh Lothian as Kate Monster and Will Jennings as earnest Princeton and uptight Rod. I'd go again just for those two alone.
It's not just puppets.
Lucy Thackray, The Public Reviews
Rating: 4 out of 5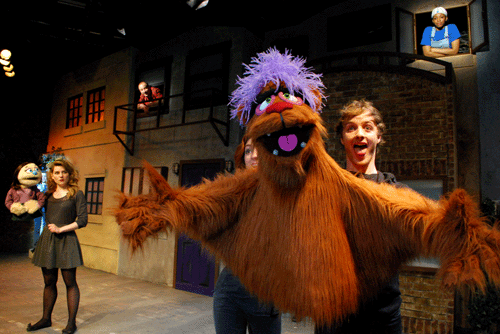 Avenue Q has hit London's fringe – a musical that left the West End too soon in 2010 (after just four years), while much duller 'classics' have run and run. It is the perfect show for people who don't think they like musicals – funny, irreverent, accessible and universally entertaining. If you aren't familiar with it, Avenue Q is a sort of naughty Sesame Street for grown ups.
The inhabitants of a run-down New York street (both puppets and humans) discover what it means to grow up, with songs and educational videos along the way about topics from internet porn to loud sex and racism. Does it feel less controversial post-The Book of Mormon and Jerry Springer: the Opera? Maybe. But Avenue Q works precisely because it has real heart, great songs and hardly any of the edgy stuff seems gratuitous.
The Gatehouse production boasts an incredibly strong cast of young performers: Will Jennings and Leigh Lothian in particular as a perfectly matched Kate Monster/Lucy the Slut and Princeton/Rod, whose vocals are a real highlight. Jennings has huge star potential and carries a lot of the show's energy along with Josh Wilmott as Nicky and Trekkie.
Great support is given by the rest of the cast, though Shin-Fei Chen as Christmas Eve and Cassandra Lee as Gary Coleman seem to struggle a little with the ambitious vocals. (The Gary Coleman character was played on Broadway by a woman, something director John Plews has reinstated here, but Lee lacks the power of some of the male performers I've seen in the role, though bringing tons of energy and humour to it). This is emphasised by the fact that neither has a puppet to master, so should seem freer and looser if anything. Wilmott's Trekkie Monster is even funnier than his West End predecessor, adding what feels like little ad libs and riffs on the character and drawing spluttering laughs from the audience.
The puppetry in general is fantastic (Plews wisely brought in the original puppet advisor and the West End cast's Simon Lipkin to consult.) A great band swing through the jaunty songs, though the sound balance could be better – we were sitting on the band side of the stage and some killer lines were drowned. The quality is kept high with slick lighting and a West End-worthy set – though there could have been one or two more screens for the video interludes.
The staging at times is a little odd – considering the long, slightly V-shaped shaped seating, bits blocked in the centre of the audience were tricky for those of us on the end to crane and watch, but for the most part the action moves around enough.
Ovation Productions' Avenue Q is every bit as good as the West End or touring version – perhaps even slightly better, due to the up-close-and-personal venue (meaning a much more intimate feel and even more impressive look at the puppetry) and the cast being every bit as fresh-faced as the just-out-of-college leads are supposed to be. Top marks. If you missed it in the West End, here's your chance.
Andrew Tomlins, West End Frame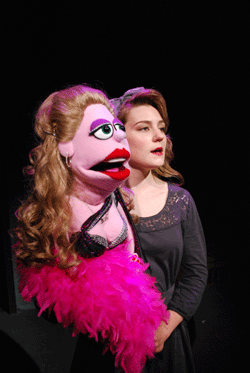 ****
Avenue Q ran for nearly five years in the West End and has since enjoyed several UK tours. Ovation's production of Avenue Q at Upstairs at the Gatehouse marks the UK fringe premiere of the show. Avenue Q works well in a more intimate space, after all this takes the show back to its roots as it was originally produced Off-Broadway in 2003.
Although familiar with the music, this was my first time seeing a production of Avenue Q so I arrived at the theatre with a fresh pair of eyes. Avenue Q follows a group of neighbours who are facing the issues and anxieties associated with entering adulthood. As the show progresses the characters begin to discover who they are and what their purpose in life is.
Suzi Lombardelli's design is one of the most impressive I have seen in a fringe theatre, in fact for the duration of the performance I forgot that I was in a fringe theatre and felt as if I was watching something on a much larger scale. The puppets (designed by Paul Jomain) are also quite spectacular, I didn't realise just how many there were going to be!
Will Jennings' gives a stand out performance as Princeton / Rod, demonstrating great versatility and perfect comic timing. The crucial ingredient of Avenue Q is that the actors are able to become their puppet(s) which is something Will has truly mastered.
Leigh Lothian also shows versatility as Kate / Lucy, the two roles could not be more different and there are many scenes which feature the two characters talking directly to each other but Leigh effortlessly switches between the two roles. She also has a lovely voice and performs a good rendition of my favourite song in the show 'There's a Fine, Fine Line'.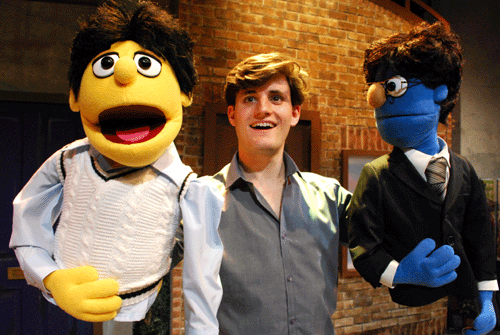 When the show originally opened in America the role of Gary Coleman was played by a female actress. However, when the show first transferred to London a few changes were made for British audiences, one of these changes was that Gary Coleman was played by a male actor. Interestingly, for this production the producers have taken the show back to its roots and cast Cassandra Lee as Gary Coleman. Although she puts her all into every scene I wasn't won over by her performance. Cassandra's lower vocal register doesn't seem to be strong enough to sing some of the songs and, despite Avenue Q being a hugely over-exaggerated show, Cassandra's larger than life portrayal can be too much at times and becomes a little irritating.
A stand out performance also comes from ensemble member Katie Bradley who frantically runs on and off stage playing a number of weird and wonderful characters – she does an outstanding job. While Shin-Fei Chen provides many comical moments as Christmas Eve she seems to struggle vocally at times.
Avenue Q is outrageously funny from beginning to end. However, if you are easily offended this is not the show for you. One bedroom scene in particular raises a few eyebrows – I didn't know it was possible for puppets to do such things!
If you haven't yet seen a production of Avenue Q you must see this one. The score is mostly punchy and memorable, the songs 'If You Were Gay', 'Everyone's a Little Bit Racist' and 'There is Life Outside Your Apartment' are three of the funniest songs ever written. 'I Wish I Could Go Back to College' and 'For Now' stand out as two of my favourite songs in musical theatre. The story isn't exactly groundbreaking but is mostly engaging and at times relatable, everybody knows a 'Rod' or a 'Lucy'. Avenue Q provides a hilarious night out at the theatre!
Claudia A, Film News
Rating: 9 out of 10
When I first heard that award-winning musical Avenue Q – after running several years in the West End – would receive its London fringe premiere, I was a tad sceptical. After all, how do you fit puppets, actors and a set into a small upstairs venue? My word, Ovation Productions has managed the seemingly impossible, and present us with a real corker!
Avenue Q originated as a Broadway show, with concept, music and lyrics by Robert Lopez and Jeff Marx, while Jeff Whitty is responsible for the book. It's a humorous but also angst-laden coming-of-age tale, albeit with very adult themes and a controversial content. The topics, however, are ageless, and are addressing us all.
Set in a fictional street in a borough of New York City, the main character is Princeton (Will Jennings), a college graduate who doesn't have a clue about his purpose in life. Eventually arriving at Avenue Q and renting an apartment, he makes the acquaintance of various oddball characters which all have their own dreams, insecurities and issues to deal with. Kate Monster (Leigh Lothian) dreams of opening a school for monsters. Mrs. Thistletwat (Katie Bradley) is her superior and makes Kate's life a misery. Rod (also played by Will Jennings) is a closet gay. Roommate Nicky (Josh Wilmott) tries his best to make Rod admit to it. Trekkie Monster (also Josh Wilmott) insists that 'the internet is made for porn', while Brian (Tim Frost) has aspirations to become a comedian, and his Japanese fiancée Christmas Eve (Shin-Fei Chen) is a therapist but can't quite get the clients together. Well, that's the basic premise, but it gets much more complex than that.
We also have the 'Bad Idea Bears' and last but not least, Gary Coleman, the former TV child star (long gone to heaven actually). The inclusion of his character is particularly poignant, for Coleman's fate pretty much sums up what Avenue Q is about: that as children, we are told we are special, and the world as well. But as adults, it's a different story… that special world turns out to be cruel and unfair, and suddenly we are no longer special. After his glory days as a child star were over, he sued his parents and business advisor over misappropriation of his assets, and later still declared bankruptcy. For Avenue Q, the character of Coleman got 'resurrected', only to be parodied… now being an adult who is forced to take a job as a building superintendent of the apartment complex. Suffice to say, while Coleman was still alive he threatened to sue the production, but nothing ever came of it. Presumably because he was bankrupt…
While the London West End production had a male actor for the part of Coleman, Ovation went back to the American roots and boldly cast a female (Cassandra Lee) as Coleman.
Then there are the hilarious puppets, ah yes. Sesame Street characters without the approval of Jim Henson's workshop, but we don't need his approval to make this a roaring success. I mean, would a Sesame workshop ever have approved of puppets such as 'Lucy Slut'? No! In order to make full use of the hilarious puppets, director John Plews hired Simon Lipkin, the original puppet advisor for the West End cast.
The result is an absolute riot, and the cast do an amazing job singing, dancing and speaking, while operating the puppets at the same time. Only Lee, Chen and Frost are not required to operate them, but make up for it with their own unique humour.
While the songs often address issues such as racism ('Everyone's A Little Bit Racist'), homophobia ('If You Were Gay'), love ('There's A Fine, Fine Line…'), or disillusionment ('It Sucks To Be Me'), the lyrics never point the finger in a self-righteous way, but are so funny that one doesn't mind being poked. Especially 'Schadenfreude' or 'The Money Song' touche a nerve, whether we admit to it or not.
The choreography equally deserves applause, given the fact that there's not exactly much legroom for the performers. The set is cleverly thought through, although the video screen to one side is somewhat difficult to see if you happen to sit on the other side to the stage. The cast are a delight to watch, and their performances, synchronised with the movements of the puppets, appear seamless. There's quite a bit of rude humour too, especially when two of the puppets have full on sex with all the positions of the Kama Sutra – really, it brought the house down!
The songs, just like the dance routines, are deftly delivered, and while all residents of Avenue Q display considerable talent and skill, it's Leigh Lothian, Katie Bradley and Will Jennings who stand out with killer voices – backed by a fantastic band.
Having seen the West End production of the musical, I was surprised not only at how effective its fringe counterpart works, but I must confess to actually enjoying the fringe production more… perhaps it's because of the limited space that it makes it feel more intimate and fun!
Incidentally, that also seems a view shared by actress Imelda Staunton, as well as Kinks' Ray Davies – both were amongst the audience at premiere night, and both seemed to have had a ball with the show. And if the show is fit for a Kink, then what are you waiting for? Book your journey to Avenue Q now!
Scott Matthewmean, Musical Theatre Review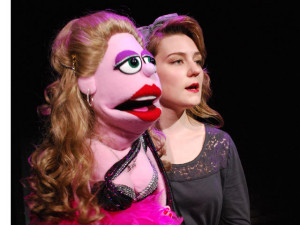 Although it ran for five years in the West End followed by a national tour, Avenue Q's Off-Broadway roots always showed. In its first UK fringe theatre production, the smaller space and intimacy works in its definite favour.
The musical takes the idea of humans and puppets living alongside each other from children's TV show Sesame Street, and transposes it into the very non-child friendly world of young, sexually-liberated adults. Robert Lopez and Jeff Marx's songs, along with Jeff Whitty's book, remain as profanely amusing as ever, while being solidly entertaining. It's no surprise to see Lopez working with Trey Parker and Matt Stone on The Book of Mormon, which combines rude humour with heart in much the same way.
The puppet residents of the avenue are – one or two dodgy hairstyle changes notwithstanding – visually familiar to any fan of the show's previous incarnations. With the original TV screen animations built into Suzi Lombardelli's space-defying terraced house set, there's a definite air of familiarity. But any show is only as good as the performers, and it's the puppeteers who provide the excellence here. Josh Wilmott's turns as both the pornography-obsessed Trekkie Monster and the well-meaning Nicky provide the lion's share of laughs and audience engagement, in which he is ably assisted by Katie Bradley.
Every laugh, every punchline is delivered as a team of puppet and puppeteers working in unison. The production clearly benefits from having brought in actor Simon Lipkin – who originated Trekkie and Nicky in the West End production – as associate director. Having the puppets perform up close and at the audience's eye level helps as well, further underlining why Avenue Q suits this venue so well.
As the romantic leads, Will Jennings and Leigh Lothian lend an air of endearing believability while also each performing additional roles with aplomb. Lothian in particular has to juggle several scenes where both her puppets, Kate Monster and Lucy the Slut, have to interact, and she carries off the vocal challenge with some considerable charm.
In contrast, it is the human characters that feel less crafted in this version. Tim Frost and Shin-Fei Chen struggle to engage our affections, and while this production reverts to the New York tradition of casting a female in the role of Gary Coleman, Cassandra Lee's vocals sometimes struggle to be heard in the mix alongside her cast mates and the (occasionally over-amplified) band.
But such faults are slight in a production as warm and engaging as this (directed by John Plews). Having a musical which is so visually stylistically similar in each production – from Off-Broadway, to Broadway, West End, tour and now on the Fringe – could have resulted in a show which felt out of place and disconnected. Instead, Avenue Q seems perfectly at home in London N6.
Emily, Starling Arts
Avenue Q has always felt to me the musical of our generation. Perhaps it's because I first saw the show in my second year of university, when my resounding concern really was 'what do you do with a BA in English, what is my life going to be?'
In the same way that George Orwell used allegory in Animal Farm to talk about very human problems under the guise of the animal kingdom, Avenue Q achieves the same effect using puppets – furry mouthpieces singing their way through our biggest fears – being broke, unemployed, lonely and without purpose. It's a show that parades as sheer, outrageous fun yet its fluffy hand puppets allow us to talk about things that would make for pretty uncomfortable viewing otherwise.
Last night I made an overdue, first visit to my local fringe venue, Upstairs at the Gatehouse in Highgate, which is currently playing congenial host for the first fringe production of the musical Avenue Q. Produced by resident company Ovations, John Plews has directed, with musical direction by Simon Burrow, and choreography by Grant Murphy.
The company have wisely called upon original London cast member Simon Lipkin as associate director, and puppet coach Nigel Plaskitt, ensuring this fringe run lives up to its West End big brother, staying loyal to the original puppetry magic created in the larger spaces of the original production. Yet, the imitate fringe setting brings a heightened charm to the piece – there's no where to hide, and belly laughs were deeper felt than when sat in an anonymous sea of a large dress circle.
It felt a treat to be so close to these musical performers, with not a bead of sweat or subtle gesture missed. From the front row you can really see how hard the actors are working. This is a real ensemble show, requiring consistent contributions to the collective energy, and some serious chutzpah from the actors. Particular praise goes to the vocally athletic and charmingly comedic Josh Wilmott who doesn't drop a shot as Trekki Monster and Nicky and the brilliantly cast leading team of Will Jennings and Leigh Lothian, both showing stamina, diversity and natural comedy as Princeton/Rod and Kate Monster/Lucy the Slut.
I recently listed 5 musicals perfect to take an apprehensive boyfriend to in my blog post Macho Musicals. Avenue Q nearly made my list – and I assure you this production is a serious contender. It's a top show to convince a theatre skeptic that musicals can entertain, but also provoke, explore and enlighten.
Avenue Q runs until June 30, so there's still time to see it. If sex sells, then the naked puppet intercourse should leave this run sold out.
Jewpro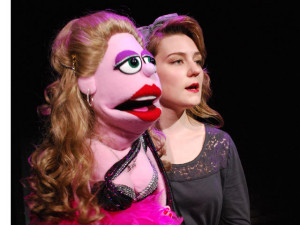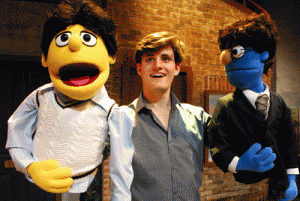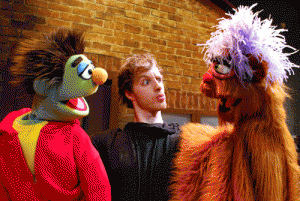 Rating: 5 out of 5
Avenue Q is a coming of age parable looking at the issues facing adulthood from love, sex and racism, but done in an unique way whereby the story is told using muppet style hand puppets. It stars local Jewish actor Tim Frost who has also appeared in Play It Again Sam and Goodnight Mrs Calabash.
The musical has run in Broadway and The West End with huge success. In fact, it was one of Broadway's longest running shows.
Avenue Q is currently showing at the Gatehouse Theatre in Highgate, with tickets prices ranging from £12 to £18. It is considered a Fringe theatre and has a very intimate setting so you can really feel part of the performance. It has been produced by Ovation which is the Gatehouse's in-house production team who only do a few shows every year but of exceptional quality. The show is on from 17th May to June 30th 2013.
We have given this performance 5 out of 5 and would recommend this as a great night out. Perfect if you are on a date or fancy a laugh (and definitely not suitable for children).