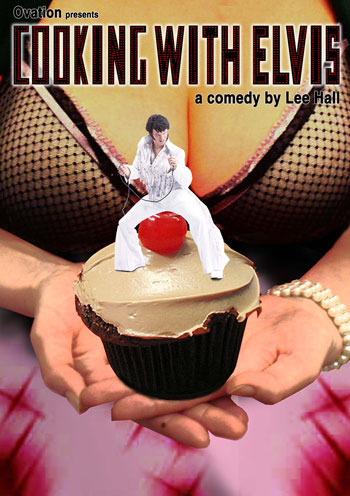 Catherine Nix Collins - Jill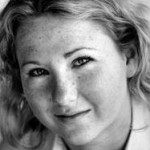 Catherine trained at Arts Educational School of Acting. Theatre includes: Pure Joy in More Light; (The Sassoon Gallery); Martha & Mrs Medlock in The Secret Garden (regional tour), ensemble in Nosferatu (Arcola), Irina in The Three Sisters (Teatro Vivo); Maria in The School for Scandal (Salisbury Playhouse); Little Significance and Alone with Lamia (rehearsed readings at The Pleasance, London). Television includes Princess Daffodil.
Fisher Stevens - Dad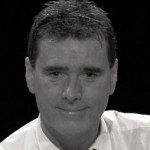 For the last eleven years Fisher has been entertaining audiences in cabaret, theatre and numerous corporate and private events. Fisher is widely regarded as one of the UK's best vocal entertainer and tribute show performers. He has developed his career as a performer and a recording artist releasing two albums to date and has completed many UK tours over the last five years with his tribute shows. Fisher won the Grampian's Stars in their eyes competition in 2001 as Neil Diamond.
Mario Kombou - Dad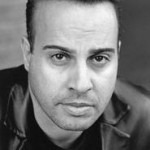 Mario trained as an actor at ALRA and has starred in film, television and theatre around the world. Theatre credits include the lead role of Vince Everett in Jailhouse Rock (Piccadilly Theatre) and Elvis in Elvis the Tribute. Mario has been performing his tribute to Elvis for fifteen years and is now officially endorsed by Gracelands and the Elvis Presley Estate having been recognised as one of the Top Ten tribute artists in the world.
William Reay - Stuart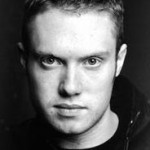 Born in Newcastle Upon Tyne, William graduated from the Webber Douglas Academy of Dramatic Art in 2006. Since graduating his theatrical credits include Caliban in The Tempest, Macduff in Macbeth (both with the Young Shakespeare Company), Williams / Gower in Henry V, and Charles & William in As You Like It (both with the British Shakespeare Company). His on-screen credits include Carrier / Richard's Soldier in Sweet Swan Of Avon a docu-film starring Mark Rylance (Miramar Films) and comedy sketch roles in Urban Legends (Cine Flix).
Outside of acting William also has experience as a improviser, and has been working alongside Keith Johnstone for the last 4 years. See www.williamreay.com
Melanie Dagg - Mam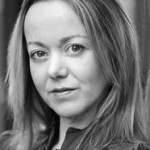 Melanie trained at Drama Studio London, Since graduating she has worked in both Theatre and Screen. Theatre credits include: Cecily in Neil Simon's The Odd Couple (The Carriage-Works, Leeds); Mel in Shakers Re-stirred , (Regional Tour); Eva in And Then They Came For Me (The Lyric Theatre & UK Tour) and Catherine of Aragon in Divorced, Beheaded, Died (Jermyn Street Theatre).
Other roles include Polly Garter, Mrs Die-Bread 2, Mrs Willy Nilly and Mrs Pugh in Under Milkwood (North-East Eng Tour); Barbara in Such Art, Such Beauty (Etcetera Theatre); Lady Percy in Henry IV 1 & 2 (1399 Theatre Company at Warkworth Castle).
Screen credits include: Mary in The Angel (Gate 2 Films); Wendy in The Sad Bear ( S.H.A.M. Films); Linda in Computer Games (Eyeline Productions) and Mrs Robinson in Teen Diary (English International Pictures)..
Jeremy Austin - The Stage
Lee Hall has included everything a comedy should have in his landmark play – a man in a persistent vegetative state, pedophilia, masturbation with savory overtones and cannibalism.
It is a classic of its time and Ovation's production does it no shame. It would be easy to do Cooking With Elvis very badly indeed. The comedy is, obviously, finely balanced, and the script subtle and best underplayed.
Director John Plews understands it all with this production, which adds Upstairs at the Gatehouse's handmade charm – something that only enhances the domestic camp in the Elvis song routines.
Elvis/dad was played by Mario Kombou on review night – an officially endorsed Elvis tribute act and one of the ten best in the world, apparently. He is also a trained actor. This gives the songs more purpose other than some camp indulgence.
It makes more obvious the strange parallels that this play has with Elvis' own life – both Mam and Jill have eating disorders, as did Elvis, Stuart's affair with Jill is shocking as she is only 14, as was Priscilla when she first met Elvis (I've checked!). With Elvis, these things were let go, Hall seems to be saying, whereas in a domestic Newcastle home, they are appropriately shocking.
Performances are strong, as are the Newcastle accents, and casting is good. Catherine Nix-Collins swings from food-obsessed schoolgirl to minxy Lolita with ease, Melanie Dagg as Mam drags herself through the stress of having her abusive husband a cabbage and her only 38, and William Reay presents a pleasant Stuart, which makes his pedophilic act all the more shocking.
A good, solid production, with an impressive Vegas ending thanks to Gemma Harris & Stephie Hoyle's well-constructed set.
Rachel Sheridan, The British Theatre Guide
It's fairly rare to find an Elvis impersonator and a tortoise sharing a stage and yet here we have it in Lee Hall's Cooking with Elvis. First staged at the 1999 Edinburgh Fringe with a subsequent transfer to the West End, Cooking with Elvis is back in London serving up a tasty treat.
Lee Hall, best known for writing the screenplay for the film Billy Elliot tells a very dark but funny tale of 'Dad' – a wheelchair bound "cripple" (the result of a terrible crash) who dreams of being an Elvis tribute act. Meanwhile his wife and daughter Jill antagonise each other as they struggle to cope with their inner frustrations.
I'm not sure if it's the voice of Big Brother or Cheryl Cole on the X Factor but there is something about the Geordie accent that makes you pay attention and Hall's dialogue in Cooking with Elvis is no different. You cannot help but be drawn into the conversations of this dysfunctional family.
Whilst the activities in this Northern household are utterly bizarre, the dialogue remains completely normal, thus making the events that unfold all the more peculiar.
It is hard to believe this Mother and daughter are related as Mam refuses to eat and drinks herself into oblivion while fourteen year old Jill finds solace in the kitchen cooking and eating everything she can get her hands on. When Mam invites her twenty-eight year old lover, Stuart, to move into the family home with her, her daughter Jill, her paralysed husband and their tortoise, things go from the bizarre to the completely surreal as Stuart gets a little too close with Jill and goes above and beyond in an attempt to "help" Dad out. Not to mention the breakout Elvis moments that punctuate the piece when Dad springs to life performing various Elvis Presley songs, to which the family are completely oblivious.
Despite first impressions this is a pretty depressing script and director John Plews achieves just the right amount of tongue in cheek attitude. The cast expertly tread that tightrope of finding humour without indulging it. Catherine Nix-Collins in particular is superb as a troubled teenager, struggling to digest the enormity of what is going on around her and her skilful negotiation of constantly eating throughout the majority of her dialogue is to be applauded.
Cooking with Elvis has all the ingredients for a hit and, let's face it, Mario Kombou is pretty much the closest you'll ever get to seeing Elvis in Highgate. Over the top costumes and a voice that has been officially endorsed by Graceland; he's a pretty good substitute for the real thing.
Aline Waites, Ham & High
He ain't nothin' but a stage hog
****
THIS black comedy by Lee Hall is about a dysfunctional family in the north-east of England. Mam is anorexic and firmly believes that her 14-year-old daughter, Jill, who loves to eat, is morbidly obese.
She has been landed with an almost unbearable burden when her big handsome husband – an Elvis impersonator – is turned into a vegetative state after a motor accident. Dad just sits in his wheelchair covered in a blanket as the lives of his wife and daughter are enacted out in front of him.
When Mam brings home her hunky and very young lover – who happens to be a baker's delivery man bearing cakes and buns accidents are just waiting to happen. Some of these – but by no means all – are down to the constant presence of the family tortoise, Stanley who always manages to get under peoples' feet.
What none of the characters know is that Dad, when left on his own, throws off his blanket to reveal himself in his Elvis persona – white jump suits with diamante and fringe –to perform a number appropriate to the state of the story.
Director John Plews has encouraged some outstanding performances. Melanie Dagg is attractively thin and sexy as Main, Stuart is well hunky in the person of William Reay and we are afforded the privilege of more than glimpses of his naked body on several occasions. And Catherine Nix-Collins is stunning as a Lolita-type teenager.
The naturally magnificent presence of Mario Kombou as Dad is bound to steal the show. His full throated voice has the power and purity of the great man himself.
Gemma Harris and Stephie Hoyle are responsible for the multiple set, which itself holds many surprises, with glitter ball and star cloth used to great effect.
This is a well balanced, highly professional production with much hilarity – and humping – along the way. I suppose it could affect some of a nervous disposition, but I sat next to a frail old lady who was obviously delighted by the whole thing.
Nina Caplan, Time Out
****
We're all hungry, one way or another. Even Elvis, who seemed to have everything, could never get enough burgers – and Jill (Catherine Nix-Collins, excellent), is considerably less fortunate than the King. Stuck at home with a quadriplegic dad and an irresponsible mother, Jill is cooking – and eating – everything in sight. Meanwhile, Mam (Melanie Dagg) is hurling wine down herself and picking up young cake factory-supervisor Stuart (William Reay). But a drunk, a priapic youngster, a troubled teen and an invalid who once thought he was Elvis is a hell of a set of ingredients.
Lee Hall wrote 'Billy Elliot' and 'The Pitmen Painters': his subjects are bright, socially circumscribed Geordies struggling to use their considerable talents. This fringe show, with its nifty set and acts like crippled Dad leaping up to sing throw a custard pie at theatrical reality – so if a line falls flat or a partition wobbles, never mind: the fourth wall has already toppled. The sexual and emotional shenanigans make this a great party to crash: karaoke has nothing on 'Cooking With Elvis'.
Helene Niccolo, North London Today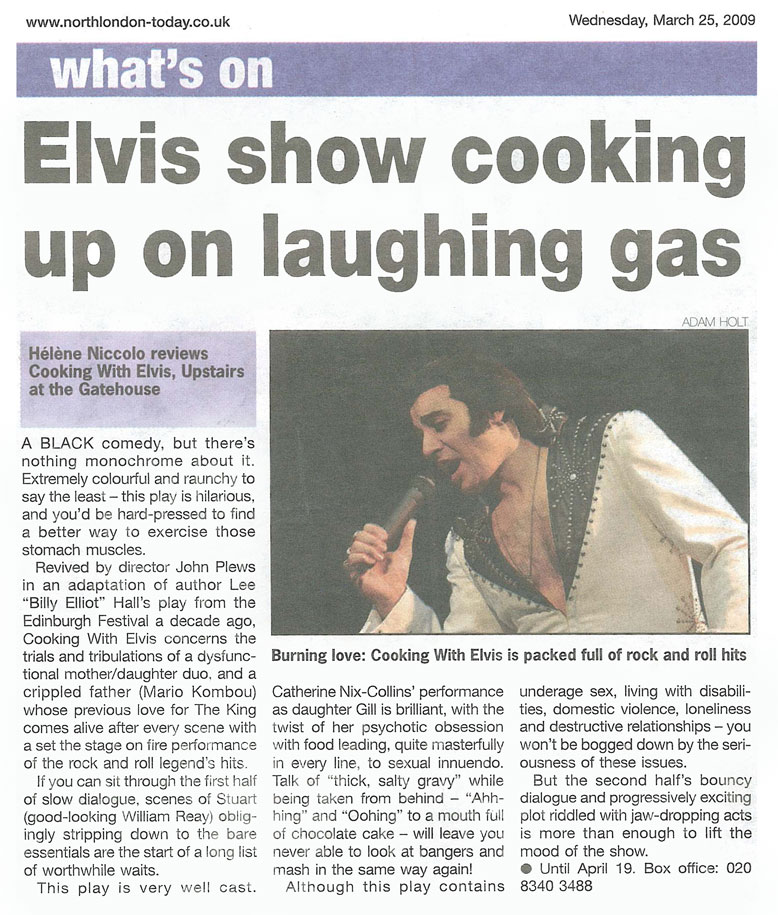 Vicki York, Totally Theatre
****
Go, go, go to see Cooking with Elvis. It's on for just a few weeks at The Gatehouse in Highgate, London N6.
This is not a new play. It was written and first shown at The Live Theatre in Newcastle in 1999, before going to receive high acclaim at the Edinburgh Festival later that year. Its author Lee Hall, is a prolific writer. Amongst his works is the screen play of the film Billy Elliot for which he received an Oscar nomination.
How does Elvis feature in this? I wondered. I imagined something coarse, crude, a parody of the real thing. I was told it had bad language, and that perhaps I needed to be broadminded. So I prepared myself for the worst. What I saw was the best.
Cooking with Elvis gives a new dimension to kitchen sink drama. Family life with all its vagaries, agonies, and traumas, but it's all in the telling of the story.
This production was captivating from the very first entrance made by Catherine Nix-Collins who plays Jill the daughter and the play's narrator. Nix-Collins is a breath of fresh air and this young actress has far to go.
William Reay played Stuart so perfectly that we saw every facet of the character he was portraying. Stuart was real in every detail, his body language, his expression, and his voice. Mam was played by Melanie Dagg. We saw the guilt. the lost passon of her reltionship, it was all there for her.
Mario (Elvis / Dad) has been endorsed by Gracelands and the Elvis Presley Estate as one of the top ten tribute artists in the world. He was outstanding as Elvis, and from certain angles was a perfect image. I was smiling throughout his performance.
The music, the lighting, the effects were completely unobtrusive, in their virtual perfection. And we were offered a great finale. Even the set changes, mainly done by Nix-Collins were in character and added to the production.
This was an evening to remember. With that extra 5 per cent it would have been outrageously good. This is a production worthy of the West End. Go and see it. It's worth every penny. Be aware there are some sexual scenes, which were probably inserted for their shock value. I preferred to see them in the way that they were written, as just another part of life. Unlike most black comedies, Cooking with Elvis leaves you feeling great.