]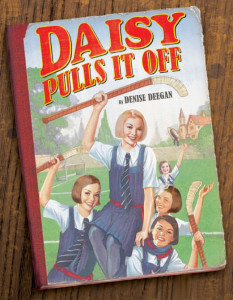 By Denise Deegan
Director – Thom Southerland

Daisy Meredith struggles to find acceptance in the snobby confines of Grangewood School for Girls.
A comedy pastiche of school life in the 1920s.
DAISY PULLS IT OFF played Upstairs at the Gatehouse
12th March – 14th April 2013
Produced by arrangement with the Really Useful Group Limited
Role reversal as actresses in 60s and 70s play boarding school girls in Daisy Pulls It Off at Gatehouse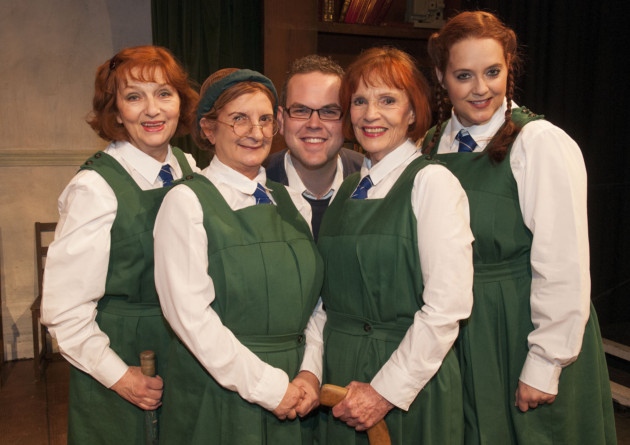 A witty adaptation of Daisy Pulls it Off at a theatre in Highgate has cast women in their 60s and 70s as school girls, while 20-year-old actors play their teachers.
The play, which opened on March 12 at Upstairs at the Gatehouse has a 73-year-old actress cast as head girl to a misbehaving gaggle of students at a 1920s boarding school, also played by elder women.
Meanwhile, their 20-year-old teachers are laying down the law as the elder ladies run riot.
Director Thom Sutherland, said his unique casting decision gives the traditional play a further comedy spin, without departing from the original script which was intended as a parody on wholesome adventure stories of girls at boarding schools in that era.
He said: "I had seen the play many times and it always had girls who were 19 or 20 playing 13-year-olds, so I thought, why not spread that a bit further and bring out the comedy?
"So the oldest girls at the school are the oldest ladies in the cast, the fifth formers are in their 50s and so on.
"At the start, there was the initial, 'is this going to work?' but I was lucky to be working with such a talented cast."
He added: "The play has a satirical edge to it and I thought we could heighten that with the ages of the girls. The audience, when watching the girls played by older ladies, even though of course they're not from the 1920s, might really get the sense that this is an era that we don't really have anymore."
Norma Attalah, who is her mid-50s and plays 14-year-old Monica Smithers said that gallivanting on stage as a mischievous schoolgirl and giving her character "appalling" table manners, bought back to her school days and was a chance to indulge her inner Peter Pan.
She said: "I enjoyed every single moment of it.
"I was always the one who got picked up in school, and then suddenly, I was playing someone who was a trouble maker. "It took a lot of commitment, energy and insight – just reminding myself what snitches are like and pushing yourself into it without thinking too much.
"It was like bringing out the Peter Pan in each individual."
She added: "I think it's fantastic that women of my age and older can play parts against their age, that we're allowed to explore those characters and say, 'we're here.'"
To make the role convincing, Mr Sutherland insisted that the women did not change their voices but instead used dynamic acting to communicate their characters' youth.
He explained: "To play a schoolgirl is about having energy and enthusiasm.
It's not about acting childlike or being babyish.
"The women bring that charm to it.
"In the first 10 minutes the audience might be saying, 'oh my god, what is this?' but then you get into it. "Adults and children go through the same emotions and difficulties in life, and it allows everyone to identify with the play."