DINNER By Moira Buffini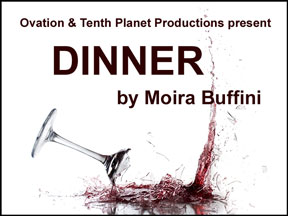 'It's my creation like Frankenstein's monster.'
An artist, a scientist and a sexpot are coming to dinner. Paige, hostess extraordinaire, is celebrating the publication of her husband's best-seller. The arrival of Mike, marooned in the foggy lane having crashed his van, provides an un-expected addition to the evening's entertainment. A silent waiter, sourced from an obscure website, completes the picture. Primordial Soup is first on the menu let the dinner from hell begin…
A wonderful comedy chiller, with blood on the carpet before bedtime. Dinner was premiered at the Royal National Theatre in 2002 prior to a West End transfer and National Tour.
Ali Amadi - The Waiter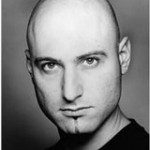 Ali trained at the Birmingham School of Speech and Drama.
This is his first production Upstairs at the Gatehouse. His other theatre credits include: The Persian Revolution (The Shah/Assassin) and Majnoun (Said) both at the Lyric Hammersmith; The Strange Case … (Jekyll/Hyde); The Master and Margarita (Pontius Pilate); As You Like It (Oliver) and The Tempest (Caliban) for Arkansas Shakespeare Festival; Othello (Bianca/Duke) BAC; The Birds (Hoopoe) Edinburgh Festival and The Jungle Book (Bagheera) at The Library Theatre.
Film & TV credits include: Voices Inside dir. Bernard Walton and Heaven dir. Sarah J. Gibson. He appeared as Said in Comic Side of 7 Days on BBC THREE and played Julius Caesar in Historyonics and The Saracen General in Robin Hood both for BBC ONE.
Following this production Ali will go on a UK tour of The Persian Revolution and will play the role of Badam in the TV series Genie in the House.
Sarah Faulkner - Paige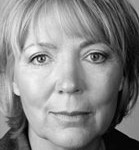 Television includes: Lizzie Sheldon in Doctors (BBC dir Lisa Clark); Petrina, UKIP Chair, in Bremner, Bird & Fortune (Vera Prods for C4); Linda Sheringham in Doctors (BBC); Lyndsay Doyle in The Bill (Talkback Thames); Mary Jones in Silent Witness; Nora in Pure Wickedness; The Vet in Rough Justice; Eva Sutton in Kinsey; Beverley in Just Good Friends; Mrs Monson in Murder Not Proven (all BBC); Sian in Wycliffe; Samantha in She Wolf Of London (both HTV); Mrs Arthur in Forgotten; Lucy in Me And My Girl (both LWT); Mrs Carpenter in Frontiers (Beambright); The Matron in Brookside (many episodes) Mersey and Mrs Maxwell-Glover in Coronation Street (Granada).
…plus Oasis; Emmerdale; Sherlock Holmes; Hope It Rains; Truman Capote; Growing Pains; Grange Hill; Hollyoaks; Bird Of Prey; An Independent Man; Eastenders; House Of Cards.
Theatre includes: Maggie Bird in Final Judgement (Windsor); Nancy in Steaming (West End); Queen Victoria in Abyssinia (Southwark Playhouse & Tour); The Woman/Klara in The Great Highway (Gate Theatre); Arabella in Dinner; Mrs Helsing in Dracula; Tsarina Alexandra in A Night At The Revolution (all Croydon Warehouse); Gertrude in Hamlet (Oval theatre for Fifth Column); Julie in Blood Money (Derby); Beverley in Abigail's Party (Leeds Playhouse); Just Between Ourselves, The Old Country, Last Of The Red Hot Lovers (all Newbury); Watching Foxes (Bristol).
Films include: The Fool; Macbeth; Jaguar Lives and Hot Millions.
Jonathan Kemp - Lars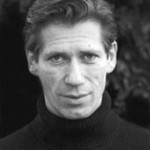 Jonny previously performed at The Gatehouse in Kafka's Dick. Other theatre includes Map of the Heart (Salisbury Playhouse), Frogs (Nottingham Playhouse), The Invisible Man (Oldham Coliseum), The Handmaid's Tale and Alphabetical Order (Basingstoke Haymarket), Volpone (Wilton's Music Hall), Hamlet (Wimbledon Theatre), The Queen of Spades (New End Theatre), Peter Pan (National Theatre), The Hobbit (West End), The Winter's Tale, As You Like It and The Merchant of Venice at Berkeley Castle. UK tours include Far From the Madding Crowd, The 39 Steps, The Phantom of the Opera and Much Ado About Nothing. He has also done numerous international tours of shows such as Clouds, Frogs, The Lover, The Dumb Waiter, Macbeth and Romeo and Juliet. TV includes Hustle, Attachments, The Visitor, In Defence and How Proust Can Change Your Life. He has never appeared in The Bill.
Ava Burton - Wynne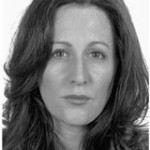 Ava trained at East 15 Acting School. Recent credits include: Grace Page in 'Gameplan' for The English Theatre of Hamburg. Diana in the internet sitcom Not Barking But Howling & Kate in Bedroom Farce here at The Gatehouse.
Other theatre: Janet in Stand with Reform Theatre at York Theatre Royal. La Merteiul in Quartet performed at Theatro Technis. Helena in A Midsummer Nights Dream for Creation Theatre & Mistress Anne Page in The Merry Wives of Windsor. Trish in O'learys Daughters at Studio Salford. Doris in My Mother Said I Never Should at Theatre Antibes, France. Karen in Pieces, Helen in Leaving The Boy & part of the Comedy Rep Ensemble all at The Soho Theatre. Beatrice in Much Ado About Nothing. Witch & Lady Macduff in Macbeth. Titania in A Midsummer Nights Dream. Viola in Twelfth Night. Calpurnia in Julius Caesar. & Helena in A Midsummer Nights Dream all for The Shakespearean Peoples Theatre Company. The narrator in Falstaff. The Snow Queen in a tour of The Snow Queen, Rhys Page in One Goes Mad in Burmah & the Therapist in Sessions at The Finborough.
Ava also played Moira in the feature film Jam & Valerie Vice in the short 'Desperate Measures'. She appeared as various comedy characters for The Johnny Vaughn Tonight Show & has narrated stories for Cambridge University Press.
P J King - Hal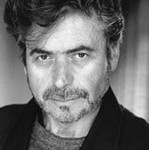 PJ has recently returned from America where his credits include: Art (Serge) at The Stage Door Theater, Coral Springs; Mother's Gift (Tom), On Golden Pond (Bill Ray), Other Peoples' Money (William Coles), The Bris, Barmitzvah and Beyond (Gary) at The Public Theater of South Florida, Miami; Mothers Gift (Tom) and Black Comedy (Colonel Melkett) at The Waterfront Playhouse Theatre, Key West; Sherlock's Secret Life (Inspector Le Strade) at The Red Barn Theatre, Key West; Orson's Shadow (Lawrence Olivier) and Reality TV (Judson Weaver) at The Edge Theater, Miami Lakes, and Sleuth (Andrew Wyke) at The Tennessee Williams Theater, Key West.
UK credits include, Sleuth (Andrew Wyke) at The Greenwich Playhouse Theater, A Chorus of Disapproval (Ian Hubbard) at The Pentameters Theater, Crop Circles (Maltigrad) for Nippon TV, The Days That Shook The World (Ambassador Chapuys) for BBC TV and the Independent Film Quiet Storm (Tom Collucci).
Stephanie Briggs - Sian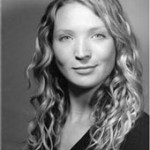 Stephanie Briggs studied Drama and Theatre Arts at the University of Birmingham, and achieved a Masters degree from Mountivew Acadamy of Theatre Arts.
While training her credits include: FILM: Stripper in Lucky for Some, Jackie in Close Call. THEATRE: Eva in The Accrington Pals, Millament in The Way of the World, Beatrice in Much Ado About Nothing, Irina in Three Sisters, and God in The Mysteries: The Nativity.
Other relevant experience includes: FILM: (Older) Evie in Essayette.
THEATRE: Steph in Playhouse Wrestlefest, Linda in Les Belles Soeurs, Moth in A Midsummer's Night's Dream
TELEVISION: Myself in Mike Baldwin and Me
Craig Giovanelli - Mike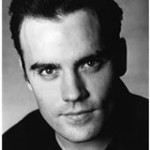 Craig trained at the Mountview Theater School since leaving his theater work includes: the national tour of Daisy Miller playing Armando directed by Christopher Morahan, Gio in the Vegemite tales at The Old Red Lion directed by Bill Buckhurst, Tom in Static at the Union Theater directed by Jane D Clarke, Alexander The Great in The Rival Queens at the Union Theater directed by Jane D Clark, Phantom in the Rocky Horror Show on the national tour and West End directed by Christopher Malcom, Mark Antony in Julius Caesar at the Chichester Riverside Studio directed by Jhon Dryden.
His television & film work includes:Sorex in The Roman Mysteries for the BBC directed by Paul Marcus, Timmy in Survivors for ITV directed by Jhon Woods, Jason in Happiness for the BBC directed by Declan Lowney, Roberto in The Harringham Harker for the BBC directed by David Kerr, Mr Cazzale in the Dream Team for Sky One directed by Craig Lines, Giacomo in The Bill for Thames Television directed by Jo Johnson. Mick in Sunstroke for 14-26 directed by Lesley Cobourn, Centurion in Warriors for Young Blood directed by Stuart Dodd.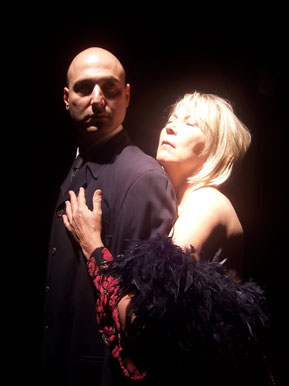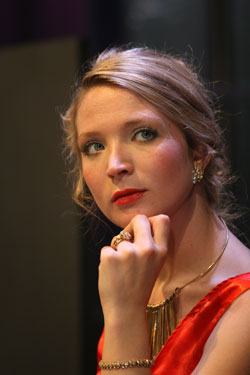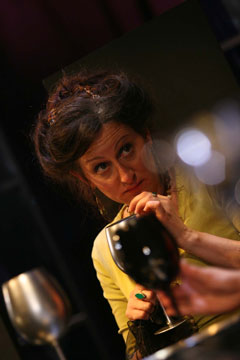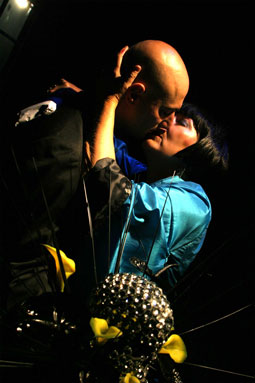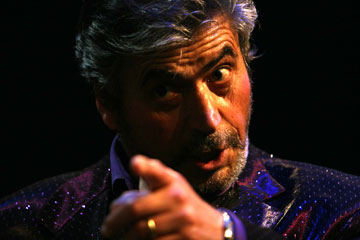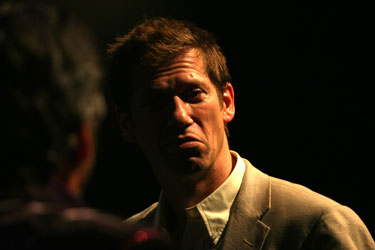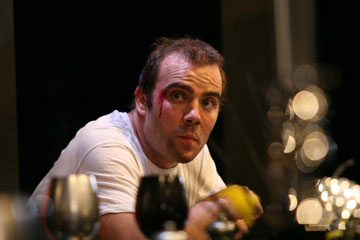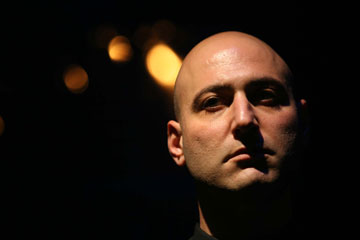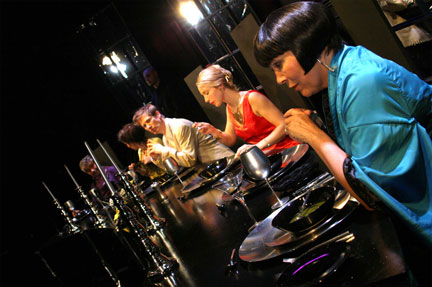 David Gavan, Camden New Journal
PLAYS like Mike Leigh's Abigail's Party, and Tony Grounds' recently screened The Dinner Party, delight in ridiculing the nouveau riche. Moira Buffini's absurdist comedy, Dinner, targets the Guardian-reading intelligentsia. The obnoxious Paige is throwing a dinner party to celebrate the publication of her husband Lars' self-help book. While Lars is happy to peddle his dippy brand of consumerist Buddhism, he shrinks from telling Paige of his desire to leave her. Matters are not helped by the arrival of their first guest, Wynne, an insipid earth mother who clearly dotes on her self-regarding host. Next up is Hal, a pathologically insecure scientist who's brought along his latest trophy 'partner', the glacially beautiful newsreader, Sian.
Add to the mix an uninvited van driver and a chillingly efficient butler and you have a seriously volatile social cocktail. But while the play boasts some good one-liners, it lacks shape. The characters, who mostly exist to represent various world views, are strictly two-dimensional beings. There is also a striking lack of character consistency. Why, for instance, does the imperious Sian suddenly become so lost and needy?
That said, director Alexander Holt coaxes some fine performances from his spirited cast, particularly Ava Burton as the endlessly anodyne Wynne. And Mike Lee's set deserves special mention for its delicious vulgarity.
Aline Waites, Ham & High
Evil dinner party game is a treat
Rating *****
AT FIRST, one is totally mesmerised by the Mike Lees' magnificent Gothic dining room set — all purple, silver, and black. Then we are intrigued by the appearance of the sinister black-garbed waiter who obeys every whim of the shrill dominatrix of a hostess Paige (Sally Faulkner), gaudily-clad in blinding peacock blue. All the characters are larger than life in colours taken from Cluedo characters. Host Lars (Jonathan Kemp) in mustard, has written a philosophical treatise and thinks he is God. Ava Burton in green is wonderfully funny as Wynn the artist who describes herself as a provocative eroticist. She is a hostess's nightmare — a vegan! Hal (P J King) in plum is a renowned microbiologist and his wife (Stephanie Briggs), in scarlet, is a blonde TV newsreader. These are people obsessed with themselves, their greed and their images — cunningly reflected in the mirrored background. Despite the conventional who dunnit set up — five dinner guests trapped by a dense fog — it is not so much a whodunit as a who is going to do it and to whom! All are fair candidates. One of the guests is missing.But his place is taken by stranded van driver Mike (Craig Giovaneili) who removes his anorak to reveal a white shirt. And serving them all is the waiter (Ali Amadi) who represents mute malevolence. Paige has devised an evil game which they all must play. It is through this game that many ghastly truths emerge. The dialogue is clipped, brittle and bitchy, destructive and delightful. It is Noel Coward with overtones of Freddie Kruger. The set is so magnificent the actors have to work hard to come up to it.All give powerful comic performances. The direction by Alexander Holt is, as always, impeccable. And the lighting, by Lawrence Stromski, is full of atmospheric quirkiness. All together it is stunning, a very funny and horrid play. I can't wait to see it again!
Tamara Gausi, Time Out
Rating: *** The annals of performance and literature are strewn with mealtime melodramas, from Bruce Norris' recent Royal Court premiere of 'The Pain and the Itch' right through to The Last Supper. But when a meal starts with a slow-cooked algae broth titled primordial soup, it's apparent that haute cuisine isn't on the menu of Moira Buffini's scathing attack on middle-class mores.
In one of London's most exclusive environs, Paige, a society hostess married to Lars and a distinguished graduate of the 'Cruella De Vil charm school', invites prickly newsreader Sian, her scientist husband Hal and Wynne, a dizzy artist, to celebrate the publication of 'Beyond Belief', Lars' Nietzschean prescription for psychological renewal.
Wynne is a devotee of more than just his book. Lars is planning to divorce Paige. There's a silent waiter who hangs over the dinner table like death. The main course is live lobster which the guests have to cook or set free.
And Wynne is a vegetarian. Add to this, copious amounts of wine and a surprise dinner guest in the form of a wideboy van driver, and you have all the ingredients for a pretty explosive evening.
Alexander Holt's sprightly production takes a while to warm up but finds its rhythm in a punchy second act, which culminates in a genuinely gripping climax (note: this is the revised ending which premiered at the Wyndham's, not the National). The cast delivers Buffini's razor-sharp humour with gusto and Mike Lee's garish set underscores their vacuous ostentation. It might be a little over-seasoned for more delicate palettes, but Holt makes a decent meal out of 'Dinner'.
Jonathan Lovett, Enfield Gazette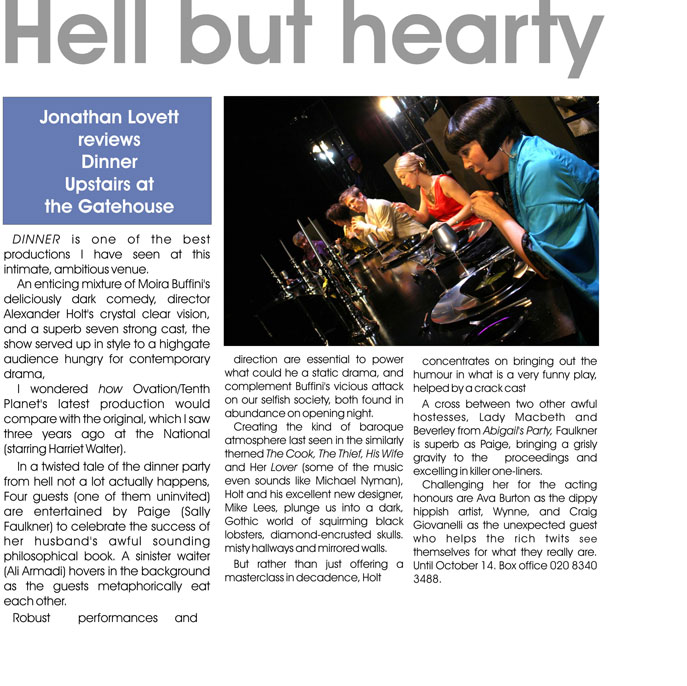 Julia Hickman, Theatreworld Internet Magazine
Moira Buffini's Dinner is the dinner party from hell, a glorious nightmare, peopled with narcissistic guests most of whom loathe each other, and served inedible food by a strikingly exotic mute waiter. Recognise this scenario? Well you may either have been to such a dinner party (in which case God alone can help you), or it is familiar from its popular National Theatre and West End runs in 2002/3.
Paige is throwing a dinner party to celebrate the publication of her husband Lars's latest book, which happens to be one of those best-seller psychobabble types. She has invited the microbiologist Hal, also a successful writer on his subject, and his second wife Sian, the nation's sexiest newsreader and prototype Abi Titmuss. Also present is the eccentric artist Wynne, who totally lives by Lars's theories, and has just been dumped by her long-term partner.
As it is a foggy night, anything can happen and an unexpected visitor – Craig Giovanelli's white van man Mike – has just crashed his van into a ditch and needs to use the phone. To entertain the guests he tells or fabricates his life story, playing on fears that he has come to steal the jewels. He is the pawn in a power struggle between Paige and Lars, who alternately order him to leave/stay put; more than that, he becomes the catalyst for the truth to be unmasked from the lies lived by the hosts and their guests.
This bitingly witty black comedy has a script full of little digs from one half of a couple to their beloved, as well as full broadsides from Sally Faulkner's arch-bitch 'We need drinks' Paige to everybody. Ava Burton's scatty and totally, totally artsy Wynne is a vegetarian and is concerned that the strange-tasting soup really contains no meat – Of course it doesn't snaps Paige, unless you count the zooplankton in it which may have formed during the three weeks of its fermentation at room temperature.
This bitingly witty black comedy has a script full of little digs from one half of a couple to their beloved, as well as full broadsides from Sally Faulkner's arch-bitch 'We need drinks' Paige to everybody. Ava Burton's scatty and totally, totally artsy Wynne is a vegetarian and is concerned that the strange-tasting soup really contains no meat – Of course it doesn't snaps Paige, unless you count the zooplankton in it which may have formed during the three weeks of its fermentation at room temperature. Yuk, but only the first and least worst of many. To follow are Apocalypse of Lobster, and for pudding Frozen Waste, which are quite as bad as they sound. The evening descends into full-pitched battle between Paige and Jonathan Kemp's urbane though increasingly disconcerted Lars; and PJ King's supercilious Hal who has nothing but disdain for Stephanie Briggs's sharply smart but uber-resentful Sian.
And in case the evening grinds to a conversational abyss, Paige has prepared a cheery subject for each person, so they can discourse for 2 minutes. Sian is scarily articulate on Murder Weapons; Wynne describes how Lars took her cherry 20 years previously in How Wynne met Lars; and Lars coldly proves How Lars dumped Paige. Ali Amadi's creepy Waiter springs his deadly surprise; and so this very dark, very enjoyable play draws to its bitter end.