Upstairs at The Gatehouse | 1st – 27th June 2021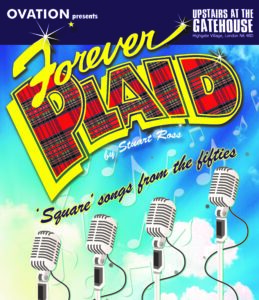 Written and originally Directed and Choreographed by Stuart Ross
Musical Continuity, Supervision and Arrangements by James Raitt
Originally Produced by Gene Wolsk
Performed by arrangement with
Music Theatre International (Europe) Limited
When most of us think of the 1950s, we think of Rock 'n' Roll, Hot Rods, Elvis, D.A. haircuts and teenage rebellion. But there was a 'flipside' to this era – the side of harmony, innocence and the sincerity of dreams -when American families gathered in front of the TV to watch their favourite programmes, like Ed Sullivan or the Perry Como Show.  It was a period when vocal groups harmonised their way across the airwaves and jukeboxes of the USA. This is the story of such a group  FOREVER PLAID
Cast
Cameron Burt - Frankie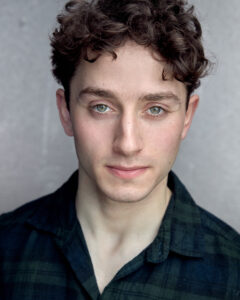 Training: Guildford School of Acting.
Credits include: FROZEN (Theatre Royal Drury Lane), MY BEST FRIENDS WEDDING- workshop (Michael Harrison Entertainment), Sky in MAMMA MIA! (Littlestar/Novello Theatre), Jason in PROM QUEEN (The Other Palace), Prince Charming in CINDERELLA (Yvonne Arnaud Theatre), A LITTLE BIT OF LERNER- concert (The Royal Festival Hall).
Alexander Zane - Sparky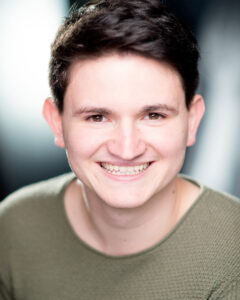 Training:  Mountview Academy of Theatre Arts, graduated 2018
Credits include; Goody in FAME (UK Tour and West End).
George Crawford - Jinx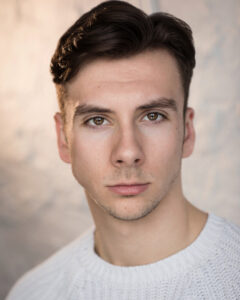 Training: ArtsEd, graduated 2019
Credits include; THE BOOK OF MORMON– Ensemble (Cover Cunningham/Cover Price) – UK Tour
Credits whilst training Include: Newsie in NEWSIES; Daniel Beauxhomme in ONCE ON THIS ISLAND; George in SUNDAY IN THE PARK WITH GEORGE.
Christopher Short - Smudge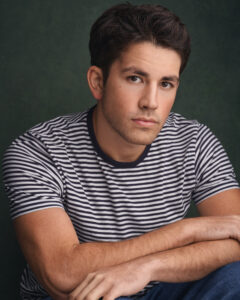 Training: Mountview Academy of Theatre Arts
Credits include; PRINCE OF EGYPT THE MUSICAL (Dominion Theatre)
Credits whilst training Include: Nathan Detroit in GUYS AND DOLLS, Dodge in LONDON ROAD, Governor John Slaton in PARADE.
Other work: Ball and Boe ITV Special and O2 Arena
Band
Ian Oakley – Keys (Musical Director)
Jess Martin – Double Bass
Creatives
Director: John Plews
Musical Director: Ian Oakley
Choreographer: Racky Plews
Associate Choreographer: Eddie Slattery
Lighting Designer: Aaron Dootson
Sound Design: Toby Burrows
Production Manager: Gary Swain
Stage Manager & Lighting Operator: Isabella Vayoni
Voice Coach: Eleanor Boyce
Poster Design: Mary Musker
Assistant Stage Manager: Ashleigh Weller
Casting: Pearson Casting
Producer: Katie Plews

Photos
by Darren Bell
Reviews
Broadway Baby☆☆☆☆☆
"Alone each of the four performers is terrific, yet when they come together they are truly sublime." Read more
London Living Large☆☆☆☆☆
"This marvellous little show deserves to find a home in the West End; it aims to please and hits the target dead centre!" Read more
London Theatre 1 ☆☆☆☆☆
"This is a truly brilliant 5 star rated show" Read more
Ham & High ☆☆☆☆☆
"A show crammed with surprises, laughter, pathos and pace. You come out high as a kite, full of heart and reminded you have one" Read more
Theatre Reviews ☆☆☆☆
"With just a piano and double bass for accompaniment, the four boys display brilliant pitch perfect barber-shop harmonies throughout." Read more
London Pub Theatres ☆☆☆☆
"Music for Pleasure. Applaud the Plaids" Read more
Sardines ☆☆☆☆
"At a time when many of us are just getting back inside theatres after such a long period of deprivation it's a real treat to see something as attractive and entertaining as this" Read more
The Spy In The Stalls ☆☆☆☆
"Their sheer professionalism shines through each and every musical number" Read more
Musical Theatre Review ☆☆☆☆
"This entertaining, 80-minute show is a bit of a treat" Read more
The Reviews Hub ☆☆☆☆
"Anybody looking for an uplifting return to fringe theatre could not make a better choice" Read more
ReviewsGate ☆☆☆☆
"A heavenly production" Read more
British Theatre Guide
"Ovation is delighted to be welcoming audiences back again and audiences are having a good time." Read more
Camden New Journal
"Joyous, foot-tapping entertainment from start to finish" Read more