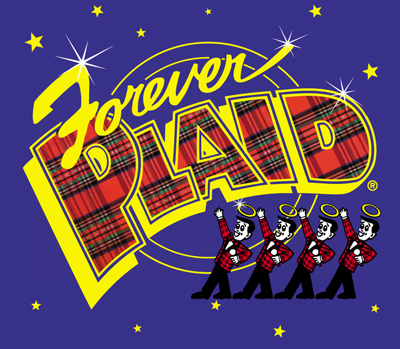 Joe Allen - Sparky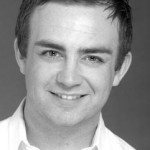 Joe is from Essex and trained at the London School of Musical Theatre. Recent credits include; 'N'ander' in The Problem With Being It (Cochrane Theatre), Private Muppet in Enterprise (Regional Tour), and Tommy da Cat in Dick Whittington (Oxford Playhouse). Joe is looking forward to becoming a Plaid, and is working on the Plaid Code. A Plaid must never think he is funny. He'd also like to thank the 43 bus for getting him to the theatre.
Steven Craven - Jinx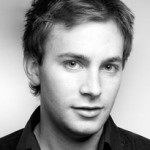 Steven trained in Musical Theatre at the Royal Academy of Music and in Performance at Northumbria University. He hails from Bradford in West Yorkshire and this is his debut Upstairs at the Gatehouse.
Since graduating Steven's credits include; Young Frank Sinatra, Swing Fever 2006 UK tour, Production Singer, 2006 Costa Cruises, Peter in Company at the 2007 Edinburgh Festival, Ensemble, The Best Little Whore House in Texas at the Landor Theatre 2007, Nick Piazza in the 2007 European tour of Fame, Neil in Speed Dating the Musical, Jermyn Street Theatre 2008 and he has just returned from playing the Lead Vocalist in the 2008 UK tour of Magic of Eurovision.
Graham Weaver - Francis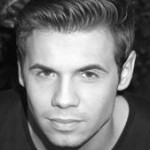 Graham's professional career began as a child in 'Oliver!' at the London Palladium. From there he went on to work and train with the NYMT. Shows included 'Tin Pan Alley' and 'Andrew Lloyd Webber's 50'th Birthday Celebrations in which he was one of the 100 strong choir to perform at the Royal Albert Hall. Graham trained at the BRIT School for Performing Arts, studying Musical Theatre, and then at Goldsmith's College, University of London gaining a First Degree in Drama and Theatre Arts graduating in 2006. Although Graham's primary passion is Musical Theatre, his theatrical interests are wide and emcompassing and he was able to indulge his creative longings at Goldsmiths, which is primarily an art institution, and by working on Live art/multi-media/instillation performance for Future Shorts.
Credits include Bent at The Catford Broadway, playing John Hinckley in Sondheim's Assassins at The Landor, work-shopping and debuting a new musical by Damien Reynolds at The Shaw Theatre and two major critical and box office successes at The Union Theatre. Both directed by Thomas Southerland, these were the all-male production of Gilbert and Sullivan's H.M.S. Pinafore in which Graham took top soprano, and the very recent revival of The Pajama Game in which he played Sid.
Anthony Williamson - Smudge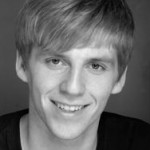 Anthony trained at The London School of Musical Theatre graduating in 2007.
He has recently finished being the Swing in the (UK Tour) of Joseph and the Amazing Technicolour Dreamcoat, where he also understudied and played the role of Joseph. During his time at LSMT he created the roles of the Spider in Charles Miller's workshop of Alice in Wonderland. He also appeared as Mason in Fabula (Cochrane Theatre, Holborn).
Radio credits include: Guest singer for Radio Cumbria's The Festival by the Sea. Anthony is delighted to be playing Smudge in Forever Plaid.
MUSICIANS
Keyboard: Dom Carter
Bass Guitar: Stuart Ness
Director: John Plews
Musical Director: Ian Brandon
Choreographer: Racky Plews
Lighting Design: Howard Hudson
Set Design: Gemma Harris
Assistant Musical Director: Dom Carter
Tour & Rehearsal Pianist: Tom Attwood
Sound Op / Lighting Rigger: Simeon Miller
Stage Manager / Lighting Op: Frankie Hollis
American Announcer: Eric Meyers
Photographer: Scott Collier
Paul Vale, The Stage
In 1964, a car carrying the band Forever Plaid to its first gig crashes headlong into a school bus. Carried to heaven before their first gig, the boys are given a second chance and return to give us a taste of what they had to offer. Stuart Ross's affectionate take on boy bands of the late fifties plays remarkably well mixing a selection of nostalgia hits sung, typically in four-part harmony with humour, a little drama and great deal of fun. The characters of Forever Plaid have a humility that is woefully lacking in the karaoke musicals in the West End at present and it is this trait that adds to the show's success.
Graham Weaver as Frankie gives a slick performance as the group's unofficial leader while Joe Allen is chirpy, comic and makes a wonderful clown as Sparky. Steven Craven as Jinx adds occasional gravitas, while Anthony Williamson makes the perfect geek.
All four have superbly charismatic voices that lend themselves perfectly to the harmonies involved, with particular highlights being the curious Perfidia, Chain Gang, Sixteen Tons and Lady of Spain. Each rendition is treated with respect and more than a dash of humour, much of which comes from superb choreography from Racky Plews and some smart direction from John Plews as director. There are some surprises in the staging, such as a thoroughly emotive star cloth and a hydraulic lift, but these enhance the action rather than dress it up.
Director Plews has chosen the perfect show to revisit during the Gatehouse's tenth anniversary and fans of Jersey Boys through to Never Forget should check it out as the superlative boy band musical.
Rachel Sheridan, The British Theatre Guide
With all the new extravaganza musicals that are taking over the West End it is a refreshing change to see something that is without spectacle, without a cast of fifty and simply goes back to basics but still leaves you feeling that you've just seen something special.
Forever Plaid is exactly that; a musical about four all-American, wholesome, clean cut guys who together are Forever Plaid, a male harmony group who (in their opinion) are destined for success. However tragedy hits and we join them in a sort of juke box limbo where they finally perform the show they dreamed of, back in 1964.
When Forever Plaid originally opened in the West End at the Apollo Theatre in 1993 it closed after just a few months, whereas in America it continues to play all over the country to this very day. Perhaps this is due to Britain's affection for dirty rock 'n' roll over cheesy barbershop quartets, or perhaps it was simply the venue as this show works perfectly in the intimate space at Upstairs at the Gatehouse.
This is not by any means a character driven musical; it is more of a revue of both renowned songs from the fifties and also some unfamiliar ones. Graham Weaver, Anthony Williamson, Joe Allen and Steven Craven were
"sweet as apple pie" as Frankie, Smudge, Sparky and Jinx. They performed in perfect harmony together, not only vocally but also the way in which they interacted with one another. Each had their own quirky mannerisms; Joe Allen in particular was adorable as the cheeky and slightly goofy Sparky. However none outshone the other: rather they balanced each other out and there was a genuine rapport between them.
Performing a show like Forever Plaid in today's cynical society it lends itself to a cheap send up. Whilst John's Plews's production was certainly tongue in cheek he resists the temptation to litter it with tawdry gags. Racky Plews's choreography must also be commented on. It is slick and simple and beautifully kitsch.
With a title like Forever Plaid you can imagine that it attracts an audience of a certain age, and they undoubtedly seemed to enjoy being taken on a trip down memory lane. However I am far from drawing my pension, and whilst I've always had an appreciation for a good tune, this musical will appeal to a much wider audience than the purple rinse brigade (as appreciative as they are).
This is an intimate show so whilst I don't think a West End transfer is on the cards (although the show is jetting off to Malaysia for a short run), it certainly gives those Jersey Boys a run for their money.
Robyn Rosen, Camden New Journal
Finger-clicking, foot-tapping fun
HOLY kinoley this is one super-duper show.
Forever Plaid is the story of Frankie, Sparky, Jinx and Smudge, four Pennsylvanian "good guys" who met in high school in the 1950s and formed a barbershop quartet right at the time when a cappella singing was going out and rock'n'roll was coming in.
Unusually, the musical opens with the group's deaths but continues with their reincarnation and decision to perform their first and last real concert to allow them to "move on". Despite a thin story line, the ensuing hour and a half is filled with catchy tunes, comical choreography and hysterical one-liners. In what would be better described as a concert with entertaining characters rather than a musical, Forever Plaid incorporates classic 1950s music, for example, Shangri-La by the Four Coins and Papa Loves Mambo by Perry Como.
The Plaid boys have a lot to be sorry for. Frankie is asthmatic, Jinx has nosebleeds brought on by nerves, Sparky used to have speech therapy and Smudge well, he is simply hopeless. Brought together, they create a farcical quartet of nervous geeks.
Their routines, choreographed by Racky Plews, varied from finger clicking to tap dancing and included quirky twists. In one sequence, the Plaids put on their own version of the Ed Sullivan Show in a three-minute routine filled with manic juggling, bull fighting and Sparky twirling around the stage in a traditional Spanish dress.
Sparky, played by Joe Allen, steals the show. A good head and shoulders below the rest of the gang, his thick Pennsylvanian accent and eccentric gestures formed a funny and lovable character. Anthony Williamson plays Smudge, the most awkward out of a very awkward group. His brilliant use of bizarre facial expressions and clumsy movements had the audience both laughing and wincing.
The upbeat songs were more enjoyable than the slower pieces and even included some audience participation. John Plews' direction ensured each routine was different and entertaining throughout.
Geoff Ambler, Reviews Gate
A charming musical revival brings a slice of the Fifties back for a night

Having been the first musical to grace the Gatehouse, Forever Plaid returns to this bastion of the London Fringe for their ten-year anniversary. Suiting this friendly venue's intimacy perfectly, Plaid brings its rare kind of harmonised magic back to the stage, coupling smooth soulful songs with great humour alongside some slick choreography. A hit Off-Broadway and around the States, it only passed briefly through Shaftesbury Avenue; however with resident director John Plews' and choreographer Racky Plews' loving care, it sparkles on the small stage.
Set in the now, Forever Plaid allows four guys named Frankie, Sparky, Jinx and Smudge a chance to come back from 1964 when a fatal car accident prevented their first big gig – the Airport Hilton Cocktail Bar. The band, a homage to plaid (tartan in the UK) and that cool fifties music that's all about love, love lost and catching falling stars, are a pleasure and the performances slick, funny and at times unexpectedly moving.
The four young actors take on the mantle of long time friends, struggling together to find a little success for their band, filled with faith in their ability and lacking any cynicism. Graham Weaver, Joe Allen, Steven Craven and Anthony Williamson all bound onto the stage with verve and keep that verve flowing all night.
With stylish pre-rock and roll tunes and tuxedos full of charm, bedecked with tartan, Forever Plaid is proving another revived Fringe gem, to mark this jewel in the Fringe's tenth anniversary.
Amber Gregory, Extra! Extra!
Introducing…. Sparky, Jinx, Francis and Smudge – four young singers reaching for the stars! As rock 'n' roll is sweeping the country in the sixties this band is determined to stay forever plaid. When, through a tragic event, they arrive in our world in 2008, they are here to show us the way they love to perform….. plaid.
You may be wondering why all the fuss over a piece of tartan material, but it is so much more than that, for it is a state of mind- not merely a pattern. As the risky times of rock 'n' roll took over the country 'plaid' was frowned upon as 'square' and 'conservative'- when all the boys wanted to do were to be polite- even in their music. Not being an expert on 50's music I didn't know any of the songs in the performance (with the exception of 'Catch a Falling Star') but by no means did this prevent me from enjoying the show. The first half stared off very slowly, not unlike a lot of performances, with a lot of slow songs that could rock you to a gentle sleep with their lullaby like tunes. However, the tight performances the actors gave and the the complex, yet neatly arranged choreography keeps you watching the stage at all times, and, laughing at this barber shop quartet who simply want you to enjoy yourselves.
The performance truly comes alive in the second half of the show when the songs have a faster, more energetic pace. It is now then that the actors too, really seem to be enjoying themselves, almost playing with the audience. They need to work carefully together at all times throughout the musical; any untidy part of the performance would take away from its plaid perfection. Joe Allen as Sparky was full of energy and charisma throughout the show making the audience chuckle with his every move. Steven Craven as Sparky gave an outstanding performance as a part
of 'The Ed Sullivan Show', singing 'Lady of Spain' with the rest of the cast transforming into every kind of entertainment that could possibly be. The highlight of the night has got to be the calypso number where we too become a part of their show – audience participation is always a wonderful way of helping you to really feel a part of a performance.
One huge element of the performance was the music (naturally, being a musical). The band may say 'they just came with the room' but the musicians were a wonderful part of the evening, particularly when the cast interacted with them. Musical Director Ian Brandon has created a set as slick as the rest of the performance with Dom Carter on piano and Stuart Ness on guitar. Without giving away too much I would also advise all members of the public going to the performance to practice 'chopsticks' on the piano before going to the show.
The design for 'Forever Plaid' was black and white, nothing over the top… plaid you might say, with the actual plaid only slightly used for the bow tie and belts. This crisp looking set only enhances the preciseness of the performance.
'Upstairs at the Gatehouse' is a beautiful theatre right at the top of Highgate village in the oldest pub in Highgate. The theatre is renowned for its high quality work, and also as a stepping stone for actors waiting to get into the West End.
It isn't surprising that this show has always done better in America than in the UK. For we Brits tend not to let our hair down too often and if it's not a West End musical the general public aren't too keen whilst regular fringe theatre goers simply don't do musicals. However, the night is full of fun, laughter, entertainment, and by no means too 'mainstream', so for an enjoyable evening of musical comedy take yourselves back in time to the days when men would treat you like a lady and do anything to make you smile.
Aline Waites, Ham & High
Relaxing show for fans of fifties music

WHO says that a successful musical needs a great plot? Well I do for one, but in the case of Forever Plaid I have to make an exception. After all, this is not so much a musical as a cabaret entertainment with a close harmony quartet, a guitar and a piano.
This is a fictional sixties singing group, specialising in music of the fifties. The Plaid sobriquet is a slang term for 'square' or `conservative' and the group concentrates on the gentle music of the fifties, which sets them apart from the rebellious rock'n'roll singers who were popular at the time.
However, tragedy struck as they were driving to their first big gig. Their Automobile was crashed into by a coach full of teenagers on their way to the Ed Sullivan show. The car was
by a coach full of teenagers on their way to the Ed Sullivan show. The car was totalled and so was Forever Plaid.
Some forty years later, due to the power of harmony, the conjunction of the planets, or just because a peg was needed to hang the show on, the guys are allowed to come down to earth and perform the show that never was.
I saw this show first in 1993 and was completely knocked out by it. The current talented group have mastered the harmonies and with such a simple show, the production values are important and, as always in this venue, these are very high indeed.
It is a pleasant, relaxing, undemanding show and a must for fans of fifties music.
Cindy Williamson, Hornsey and Crouch End Journal
THIS CHARMING musical comedy is a nostalgic revue of 1950s close-harmony music and a light-hearted dig at the self-indulgent excesses of its successor rock'n'roll.
Energetic and charismatic performances make this an entertaining and uplifting show.
This story begins when Forever Plaid's four singers are killed by a busload of school girls on their way to see The Beatles' Ed Sullivan Show debut.
Their death is symbolic as well as literal – a new era of social upheaval was dawning and there would soon be no room for their sentimental harmonies. There's plenty of self-referential humour and verbal puns on he word plaid. The lines are deliberately corny – my favourite "memories are collecting on my brain like a lint filter". By refusing to take itself seriously, much is made of the Plaid's amateurism and naivety.
These four gauche, decidedly un-cool bunch of hypochondriacs represent a time of lost innocence and stand out in stark contrast with the darker side of 1960s rock music.
Good vocal performances and choreography, with some charming touches, such as a camp display of glitter, the use of a ketchup bottle and spoon to affect the sound of a chain gang, and, of course, there's plenty of plaid (that's tartan to us). Steven Craven is wonderful as the nerdy and uptight Jinx. A good natured and enjoyable evening where squares rule – loads of fun.