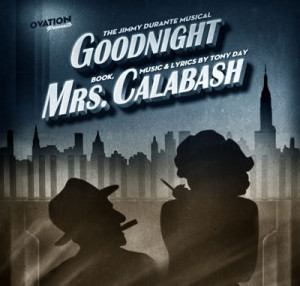 Book, music and lyrics by Tony Day
A new musical inspired by the life and times of Jimmy "Schnozzola" Durante

Jimmy Durante – the uniquely talented American singer and comedian. Beneath his amazing success was a wonderful love story between a man who could never come to terms with his ugliness and a beautiful woman who adored him. This brand new Broadway style musical will make you laugh, cry and tap your toes as we take you on the journey of a man known the world over as… The Great Schnozzola.
Goodnight Mrs Calabash played Upstairs at the Gatehouse
Saturday 26th May – Sunday 24th June 2012
Ryan Bernstein - Ensemble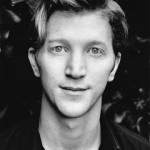 Ryan's previous credits include: Lucky Stiff (Landor); Chess in Concert (Royal Albert Hall); Oliver! (Larnaca Festival); Night of 1000 Voices (Albert Hall); and Snow White (Bournemouth).
He has appeared on TV in the BBC's George Gently, Doubt on Loan and was featured in a Sky Sports commercial – he is looking forward to working at the Gatehouse.
Jenni Bowden - Jeanne Olson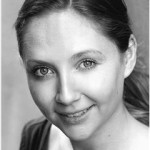 Jenni trained at London Studio Centre, where she graduated with a First Class BA (Hons) degree in Theatre Dance.Theatre credits include: Animal Farm (Clwyd Theatr Cymru); Lark Rise to Candleford (UK Tour); Ballets Russes (Rosemary Branch Theatre); Broadsheet Ballads (Occam's Razor); The Witches of Eastwick (UK tour); Holoray Holiday (Arcola Theatre); Oklahoma! (Broadway Theatre Catford); Assassins (Landor Theatre); Guys and Dolls (UK tour); Sweeney Todd (UK tour); Trial by Jury (Old Courthouse, St Albans); As You Like It and Hamlet (UK tour); Carousel (Perth Theatre); One Touch of Venus (King's Head); Queen of Spades (Royal Opera House) and pantomimes at The Roses, Tewkesbury; Perth Theatre; Tivoli Theatre, Wimborne and Mercury Theatre, Colchester.
Workshops and Rehearsed Readings include: Carousel (Opera North); The Anatomy Project (Clod Ensemble/Sadlers Wells); Macbeth (45 Degrees); Alvaro's Balcony (Mercury Musical Developments); The Tempest (Northcott Theatre) and 2084 (Musical Futures).
Film credits include: Dreamer (Shifty Moose); Two in a Million (Bloomin'); The Stalker Chronicles (Jemsea Films); Charlie and the Chocolate Factory (Warner Brothers); The Wedding Bed (LFA) and a commercial for the Discovery Channel.
Jenni is also a member of the close-harmony trio The Andelini Sisters.
www.jennibowden.net
Rachel Ann Crane - Brooklyn Annie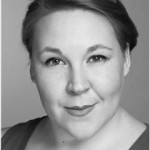 Rachel graduated with a BA (hons) in Drama from the University of Wales, Aberystwyth.Theatre credits include: The Enchantress in Robin Hood, Featured Ensemble in Chess, Fairy Godmother in Cinderella, 1st Cover Mary Sunshine in Chicago, Royal Wife and Lead Vocalist in The King and I and Mrs Gloop in Charlie and the Chocolate Factory (Aberystwyth Arts Centre) and Hortense The Boyfriend (The Coliseum Theatre, Aberystwyth).
Productions whilst training include: Nurse in The Relapse, Lavinia in Flight: A devised piece, Peaseblossom in A Midsummer Night's Dream and Feste in Twelfth Night
Rachel is delighted to be making her London debut at Upstairs at the Gatehouse and would like to thank her family and friends for their continued support.
For further information about Rachel contact: www.keddiscott.com / north@keddiscott.com
Faith Erde - Ensemble
Faith trained at SLP College in Leeds, and graduated with a three year diploma in Musical Theatre and an ALCM (dist).Since graduating, Faith's theatre credits include: Cinderella in Cinderella (South Hill Park Arts Centre), Rose in The Boyfriend (Her Majesty's Theatre), Ensemble/Understudy Princess Jasmine in Aladdin (Basildon Towngate Theatre), Polly in the T.I.E. production of Lamps in the Circuit (UK Tour), Jill in Jack and the Beanstalk (Leeds City Varieties Music Hal) and Ensemble of the rock/pop musical Luv Esther (UK Tour).
Other credits include dancing in the film Inkheart and for fitness videos Strictly Come Dancing – the Workout and Camilla's Cardiodance Workout as well as various corporate dancing and acting work. She has also done workshops for new musicals Chariot and The Queen of New Orleans, including solo vocals on the demo recording.
Faith is delighted to be a part of the original cast for Goodnight Mrs Calabash and would like to thank her family and friends for their love and support.
Keri Flanagan - Ensemble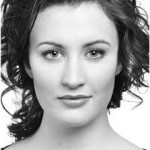 Keri was born in Glasgow, Scotland.Training: Keri started training as a child at Dance UK, Glasgow. She went on to train at Arts Educational Schools, Chiswick, where she graduated with a BA (Hons) in Musical Theatre.
Theatre includes: Annie (West Yorkshire Playhouse), Edges (Landor Theatre), Aladdin (Malvern), Snow White and the Seven Dwarfs (Motherwell Theatre).
Choreography includes: Edges (Landor Theatre).
Tim Frost - Jimmy Durante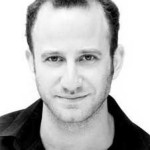 Tim began his training at the Christel Arts Theatre School, before performing for four years at The Open Air Theatre, Regent's Park. He also performed in several musicals for Maccabi in North London. He then completed his training at the Birmingham School of Speech and Drama.Theatre work includes: For Ovation: Allan Felix in Play It Again Sam; Aaron in Titus Andronicus (The Rose, Bankside); Student in Hello Again and James Bates in They Shoot Horses Don't They? (George Woods Theatre). For the camera: Sam Leibowitz in Locked Up Abroad; Ralph in Bloody Mary; Tap Dancer in Death Defying Acts; George in Thirteen and Larry Kin in MPD. For radio: Hoppity in Hoppity the Traveller Goes North and Gaic Taino in Aru and the Gaic Taino.
2010 saw the staging of the musical Piramania! which Tim co-wrote. It previewed at Upstairs at the Gatehouse, before going to the Edinburgh Festival Fringe.
Tim is delighted to have joined the cast of Goodnight Mrs Calabash in this iconic role.
Aaron Gibson - Ensemble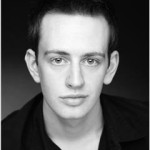 Originally a Coventry kid, Aaron graduated from the Arts Educational Schools in London with a BA Honours Degree in Professional Musical Theatre. Since then he has played Gary in Edges (The Landor), the comical Pull in Mother Goose (Bury St Edmunds Theatre Royal) and Numberjack Four in the UK tour of the hit CBeebies show, Numberjacks. Aaron's other professional credits include playing Oliver in Oliver! and Ensemble in The Wizard of Oz. He has also braved the heights playing Michael Darling in Peter Pan the Musical at (The Leicester Haymarket Theatre). He is incredibly excited to be a part of this brand new piece of theatre and hopes you enjoy the show.
Lucy Mills - Ensemble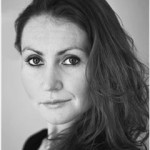 Training: Mountview Academy of Theatre Arts and Maria Evans Academy of Dance.Lucy made her professional debut as Ensemble/Dance captain (Understudy Coral) in Grant Olding and Toby Clarke's new musical Simply Cinderella at The Curve, Leicester, directed and choreographed by Adam Cooper. Other theatre includes: Lauren in Austentations (The Landor), Ensemble in Mother Goose (Theatre Royal, Bury St. Edmunds), The Wild Party (Warwick Arts Centre), Woman 2 in Putting It Together (C Venues – Edinburgh Fringe Festival 2006), Soloist in Snappy Title Cabaret (Pigalle Club).
Film/Tv/Commericals include: Secretary in Two Guys One Idea, Dances in Thank You Hater, Commuter in Get Ahead of the Games "Weightlifter" Viral, Dawn in Fatty Boom Boom (Pilot), Dancer in Virgin Last Orders, Woman in Oestre, Fan in I Am Sterdam, Alice in Next Customer Please.
Theatre whilst training includes: Kate Mundy in Dancing at Lughnasa, Olivia in Twelfth Night, First Fairy in Midsummer Night's Dream, Cabaret, Woman 2 in Closer Than Ever (Chelsea Theatre).
David Muscat - Lou Clayton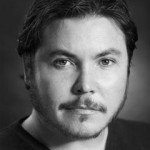 This is David's second show with Ovation and he's excited about being back after playing Big Jule in Guys and Dolls earlier this year, he then went on to play Dottore in the European Premiere of The Glorious Ones at The Landor. Other musical credits include a few years with the Australian cast of Billy Elliot, playing in Sydney and Melbourne as an ensemble member and understudy for both 'George' & 'Mr Braithwaite', Grease (Tour), Little Shop of Horrors (Tour), Singin' in the Rain (Tour), West Side Story (Melbourne), Cats (Melbourne), Full Monty (Sydney).David played the role 'Perverus' in the award winning Australian film Numurkah directed by Ryan Coonan. Other film credits include The Shirley Temple Story, Chasing Shadows, Push Pull and A Toast to Love.
David played the lead role of 'Billy McNeal' in the Australian premiere of the stage play Love in the Time of Milkbars written by Lucas Gillard, directed by Sebastian Gunner. Other stage play credits include 3 Guys Naked from the Waist Down, The Shifting Heart, A Midsummer's Night's Dream, Long Kiss and The Party.
With a keen interest in comedy, David also spent three years with the comedy group 'The Members' who toured Australia, performing self-written live and video sketches, songs and stand-up at numerous venues. The group appeared in both the 2006 and 2007 Melbourne International Comedy Festivals, and were nominated 'Best New Act' in 2006.
Matt Palmer - Ed Jackson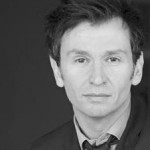 Having only just arrived here in mid-February Matt is thrilled to be making his London debut in this lovely little/massive show, Goodnight Mrs Calabash. A special thanks to Racky for this terrific opportunity and to Tony Day for writing such beautiful music to croon.Although born in Stourbridge, Matt was raised in Vancouver, Canada and has worked there as an actor the past twelve years. Some select credits include: Will Rogers in Will Roger's Follies: A Life in Revue (Royal City Musical Theatre); Bobby in Company; Lumiere in Beauty and the Beast; Dr. Madden in Next to Normal; Corny Collins in Hairspray (Arts Club Theatre); Jinx in Forever Plaid; Rooster in Annie (Gateway Theatre); Alan in Come Blow Your Horn; Jerry in The Full Monty (Mayfield, Edmonton); Jamie in The Last Five Years (RLTC); and Pan/Bud/Daisy in Bat Boy (PSP). Matt also had the great pleasure of touring to New York and playing for three weeks off-Broadway at The New Vic with The Number 14 (Axis Theatre)..
Josh Wilmott - Ensemble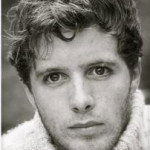 Training: Millennium Performing Arts and The Sylvia Young Theatre School.Theatre includes: Most recently Josh would be found touring the UK and Denmark to both theatres and arenas in We Will Rock You as Ensemble and Understudy Rebel Leader which he was fortunate enough to play on several occasions. Before that he was Ensemble in Calamity Jane (Upstairs at the Gatehouse); Dancer in Jack and the Beanstalk (Aylesbury Civic Centre); Nick Piazza in Fame (Windsor Royal); George/Ensemble in Chitty Chitty Bang Bang (London Palladium); Nathan Lukowski in The Full Monty (Prince of Wales) and Jackie/Understudy Poor Baby in Whistle Down The Wind (Aldwych Theatre).
Television and Film includes: Jonathon in Through My Brothers Window (BFI Short Film); Klaus in The Genius of Beethoven (BBC); Various Characters in Dick'n'Dom in da Bungalow (BBC); Backing Vocalist in The Lion the Witch and the Wardrobe (Disney); John Davidson in The Bill (ITV); Dancer in Bleak House (BBC); Dancer for The Disney Channel Kids Awards; Young Scrooge in Alan Menken's A Christmas Carol (Hallmark Entertainment) and Continuity work in Harry Potter and the Prisoner of Azkaban.
Recordings: A Christmas Carol
Other work includes: Choreography workshops for Billy Elliot (Broadway); Charles in I'm the King of the Castle (workshop), numerous voice over's and language tapes/videos and Radio.
Josh is over the moon to be back Upstairs at the Gatehouse and would love to thank his family for their constant love and support.
Tony Day - Writer and Music Arranger
Tony began his musical career as a pianist/arranger with the big bands of the late 1950s and 60s and working in nightclubs in the West End including The Don Juan, The Gargoyle, The Colony Restaurant and eventually, worked with the Wolf Phillips Orchestra at Al Burnett's Pigalle Theatre Restaurant. This gave him the opportunity to accompany some amazing performers including Sammy Davis Junior, Dan Dailey and Shirley Bassey. During the day, Tony worked for Merit Music in London's Soho as a staff songwriter where some of his songs were recorded by the great American jazz singer, Mark Murphy, on his Mark Time album and Cleo Laine. Tony's boss at Merit Music was Australian Allan Crawford, who was one of the people who started commercial radio in the UK with Radio Caroline. Tony went on to present some of the jazz programmes on the ship, such as Downbeat.Goodnight Mrs Calabash is Tony's first full length musical although he has two more up his sleeve! One is called Grand Central, which is the story of those fortunate homeless people who found refuge underneath Grand Central Station in New York when the former fashionable restaurants and bars down there began to close down. The other one is an Irish-American musical, with the working title of Danny Boy, which is about the early days of Vaudeville.
Tony can be found playing piano with a bass player and female vocalist at The Concord Club in Eastleigh, Hampshire as well as running the big band there – The Concord All Stars Orchestra – as Musical Director. On Saturdays, you can find him at the grand piano in The Manor Restaurant in Carey's Manor in Brockenhurst in The New Forest. He finds that the music that works best is the 1920s, 30s and 40s …… they had all the best tunes!
Racky Plews - Director
Racky is the director and choreographer in residence at Upstairs at the Gatehouse (Best Theatrical Team, Fringe Report 2011). Recent Gatehouse credits include: Ovation's sell out production of Guys and Dolls; A Slice of Saturday Night (Best Choreographer finalist, Off West End Awards); London fringe premiere of The Drowsy Chaperone (Best Production nomination, What's On Stage awards; twelve nominations including Best Director, Off West End Awards); the critically acclaimed Into The Woods; Buddy – The Buddy Holly Story (Best Entertainment nomination, Off West End Awards; Critic's Choice, Time Out); The Young Ones; Side by Side by Sondheim; Starting Here Starting Now; Cole; Forever Plaid; The Wiz; Victoria Wood's Talent; and The Hot Mikado (Critic's Choice, The Guardian).Other choreography credits include: A Tale of Two Cities (Charing Cross Theare); Respect La Diva (and Associate Director, The Garrick, West End); Bernarda Alba (UK Premiere, The Union); The Lost Boys (Liverpool Playhouse workshop); Fresher (Edinburgh Festival; Most Promising New Musical, MTM Award); A Christmas Carol (The King's Head; Best Production, London Festival Award); Aladdin (Qdos and JC Productions); The Boy Friend (Her Majesty's); Crazy For You and Me And My Girl (London Palladium); A Tale of Two Cities (directed by Paul Nicholas); Marriage of Figaro (Shaw Theatre); La Traviata (Hampstead Garden Opera); Mac Bitch! (Perfect Pitch); Assassins (The Landor); and Sophie Tucker's One Night Stand (Hackney Empire). She has also assisted Ray Cooney & Carole Todd on Stop Dreamin' (Mill at Sonning), completed a stint as Resident Director on State Fair (The Trafalgar Studios) and choreographed the Guinness World Record for Largest Charleston Dance! Racky is about to choreograph Momentous Musicals at Wimbledon starring Gareth Gates.
Lee Proud - Choreographer
For Ovation: Guys and Dolls, High Society (Upstairs at the Gatehouse) (Off West End Awards nomination for Best Choreographer). Lee is currently the resident choreographer of the London production of Billy Elliot the Musical where he was also the original dance captain on the show. In this capacity he has assisted Peter Darling on the multi Tony Award winning Broadway production and in Australia for the Sydney and Melbourne productions. Lee has re-created and re-staged material from the show for the Olivier Awards, Blue Peter, Strictly Dance Fever, West End Live, The Alan Titchmarsh Show and most recently Tonight's The Night. He has also been closely involved with Billy Youth Theatre for the last two years and has twice been a key player as part of the team in staging the gala event at the Victoria Palace Theatre.Choreography includes: Utopia (Live Theatre Newcastle and Soho Theatre London); Come Clog Dancing (BBC4); Seduction (ATS Theatre); A Northern Odyssey by Shelagh Stephenson (Live Theatre); The World Goes Around (Wyndhams, West End); Eurovision (Picadilly Theatre 2009/10); A Chorus Line; Hair; West Side Story; An Evening of Stephen Sondheim; and Gypsy for the foundation degree course at Newcastle College.
Lee wrote the Foundation Degree in Musical Theatre for Newcastle College and is proud to be a course advisor. Lee is also thrilled to be an honorary vice-president of the Tyne Theatre and Opera House Trust.
Future projects include: choreographing Mack & Mabel (Southwark Playhouse) and directing Our House the Musical.
For further information please visit www.leeproud.co.uk
Stephen Ridley - Musical Supervisor
Theatre work as Musical Director includes Crazy for You (Novello; Olivier Award for Best Musical Revival); Love Story (Duchess Theatre and Minerva Theatre, Chichester – Olivier Award Nomination for Best New Musical); The Secret Garden (West Yorkshire Playhouse); Peter Pan – A Musical Adventure (Birmingham Rep and West Yorkshire Playhouse); The Music Man (Chichester Festival Theatre); High Society (UK tour); The Wizard of Oz (Birmingham Rep and West Yorkshire Playhouse); Gotta Sing Gotta Dance (UK tour); The Wind in the Willows (Regent's Park); Love Story (Workshop); Silk (Workshop); and The Life (Mountview). As Assistant MD Crazy for You (Regent's Park); High Society (UK tour/Shaftsbury Theatre); Anything Goes (UK tour); and By Jeeves (UK tour). Other recent work includes Betty Blue Eyes (Novello); and Wizard of Oz (London Palladium). Original Cast Recordings include Love Story and Peter Pan – A Musical Adventure. Recital performances include Queen Elizabeth Hall, Royal Festival Hall, Victoria and Albert Museum, Blackheath Halls, St Martin-in-the-Fields, Symphony Hall Birmingham, St David's Hall Cardiff, Middlesbrough Town Hall and Hugh Lane Gallery Dublin. Stephen has also performed at various music societies and festivals throughout the UK and Europe and is a founder member of the Fenicé Trio and the Feehan-Ridley Piano Duo. Stephen was born in Middlesbrough and is a graduate of the Royal College of Music.
Robert Wicks - Musical Director
As a musical director, Robert has worked in professional and educational theatre for over ten years – performing with around forty productions during that time.Most recently he has musically directed A Tale of Two Cities (The Charing Cross Theatre); The Best Of Musicals (European Tour for World Wide Events); The Mikado (Stanwix Arts Theatre, Carlisle); Summer Holiday (Windsor Theatre Royal); Curtains, The Wedding Singer and 9 to 5 (all for Stagedoor Manor Performing Arts Training Center in New York). He has worked for the producer Paul Holman Associates in the UK for two years – musically directing and orchestrating productions of Jack and the Beanstalk and Snow White and the Seven Dwarves (The Place, Telford). Rob has also worked for Royal Caribbean International Productions leading the orchestra on the Grandeur of the Seas. Other recent productions include The King and I (Theatre Royal, Windsor); Footloose (Bridewell Theatre); and Into The Woods (Arthur Cotterill Theatre).
In addition, Robert has toured nationally all over the UK as a band and session musician and also writes and arranges music. As part of the group Left With Pictures, he has released three albums and composed music for film, theatre and commercials.
Simon Anthony Wells - Designer
As Assistant Designer, theatre credits include: For Peter McKintosh, Doctors Dilemma (National Theatre); Uncle Vanya (Minerva Studio, Chichester Festival Theatre); Death and the Maiden (Comedy Theatre); The Marriage of Figaro (English National Opera); Crazy for You (Regents Park Theatre); The Knot of the Heart (Almeida Theatre); The Heretic (Royal Court Theatre); Me and My Girl (Sheffield Crucible); Love Story (Duchess Theatre); Tosca (Grange Park Opera); and Prick up your Ears (Comedy Theatre). For Christopher Oram, Evita (Broadway Transfer); Company (Sheffield Crucible); and The Marriage of Figaro (Glyndbourne). For Gideon Davey, Alcina (Opera National de Bordeaux); and L'Etoile (Opera Frankfurt). For Laura Hopkins, A Delicate Balance (Almeida Theatre); Lullaby (Barbican). For Philip Witcomb, The Wind in the Willows (Derby Playhouse); and Othello (Ludlow Castle).Design credits include: You're a Good Man Charlie Brown (Tabard Theatre; Bed and Sofa (Costume Designer, Finborough Theatre); MALFI (Set and Costume Design, Soho Theatre Studio Space & 2012 tour); Crimes of the Heart (Set Design, Union Theatre); Cinderella (Set Design, Rhodes Arts Complex); 28 (Set Design, Central School of Speech and Drama); The Visit (Costume Design, Embassy Theatre); Grimms' Fairytales (Co-Designer, Minack Theatre, Cornwall); Strippers and Gentlemen (Set Design, ICA Theatre, London); Annie (Co-Designer, University College School Theatre); and King Lear (Designer, Central School of Speech and Drama).
Costume Supervision credits include: Into the Woods, Comedy of Errors, The Crucible, Hello Dolly, The Tempest, Much Ado About Nothing (Deputy Costume Supervisor, Open Air Theatre, Regents Park); Macbeth (Wardrobe Manager, Cheek by Jowl World Tour); and Absolute Hell (Costume Supervisor, Embassy Theatre). Styling credits include: Sony Christmas Advert 2011 (RSA Films) and Vapestick three part commercials (Skinflicks).
Kingsley Hall - Costume Designer
Kingsley was born in Africa and raised in Switzerland. Ever since a young age he has had a love of all things theatrical. He learned to sew from his mum, trained as a sculptor at school in Switzerland and has been surprised at how useful both skills have been throughout his life. He went on to train as a performer at Bird College in London and has worked as such in TV and theatre in the UK and America. Kingsley has worked as a designer, maker and general mender of holey tights in theatre on shows such as Jeckyll and Hyde (Morphic Grafitti); Sasha Regan's all male Patience (Union Theatre); Into The Woods (Chichester University); Godspell (Trinity Laban); Thrupenny Opera (Chichester University); Dames at Sea (Union Theatre); The Baker's Wife (Union Theatre); Respect La Diva (Garrick); and The Best Little Whorehouse in Texas (Union Theatre).
Sherry Coenen - Lighting Designer
Sherry has been lighting shows in the US and UK since graduating with a BFA in Lighting Design from the University of Miami in 2003. Her work can next be seen on A Midsummer Night's Dream at the Chelsea Theatre.Shows include: Conquest of the South Pole (Arcola); Your Last Breath (UK Tour); Anton Chekhov (Hampstead Theatre); Frobisher's Gold (Shaw); Mysterious Skin (The Drill Hall); Othello (Chelsea Theatre); Bernarda Alba (Union); Edges (Landor); Where the Flowers Grow (Warehouse Theatre); The Shakespeare Conspiracy (Chelsea Theatre); and Snap Catch Slam (Pleasance Beneath).
Jo Walker - Sound Designer
Jo Walker is a young London based Sound Designer. He has recently graduated from Central School of Speech and Drama from the BA Hons Theatre Practice: Theatre Sound Course. He is a multi-instrumentalist and specialises in devised work. His recent works include: In The Image Of You (West Yorkshire Playhouse) and Your Last Breath (Edinburgh Festival Fringe and tour) both by Curious Directive; As I Lay Dying by Central School of Speech and Drama's Collaborative and Devised Theatre Strand (Graduates 2012, Webber Douglas Studio); Mysterious Skin by Em-Lou Productions (The Drill Hall); and Zazous! Zazous! by Off The Rock! Productions (Aquila Road – Jersey)
Ri McDaid-Wren - Casting Director
For Ovation: Guys and Dolls; High Society (Casting); Buried Child (Assistant Producer). Other casting credits include: A Tale of Two Cities (Charing Cross Theatre); How The World Began (Arcola); S-27 (Finborough); I Luv Matt Johnson (short film). As an assistant Ri has worked on many theatre and TV shows. For David Grindrod Associates: Shrek; Ghost; Wizard of Oz; Shoes; Love Never Dies (West End); Mamma Mia! (International Tour); for Marilyn Johnson Casting: Eternal Law (Kudos for ITV); and for BBC Casting: EastEnders; Holby City and Doctors. She was also an assistant producer on The Boy Friend (Her Majesty's Theatre, Showtime Challenge 48 Hour Musical for Eyebrow Productions). Ri is currently in New York working with Tara Rubin Casting on Broadway.
Marj McDaid - Voice Coach
For Ovation: The Drowsy Chaperone and Guys and Dolls. Other credits include: Top Girls (for Out of Joint touring); How the World Began and Goodbye Barcelona, both at the Arcola. Marj worked for many years as a voice teacher at Art Ed and now teaches on the Music Theatre course at the Royal Academy of Music.
Stephen Whitson - Assistant Director
Stephen was born in Edinburgh and trained at The Arts Educational Schools, London. Assistant Director credits include: for Ovation Guys and Dolls (Upstairs at the Gatehouse); While The Sun Shines (Top Goat Theatre Productions, Lion & Unicorn Theatre); and One Flew Over The Cuckoo's Nest (LOST Theatre). Associate Director credits include: My Big Gay Italian Wedding (UK Tour).As a performer, Stephen was recently in the 2012 Olivier Award Winning (Best Musical Revival) West End production of Regent's Park Open Air Theatre's Crazy For You. Stephen also teaches and directs for a number of professional training institutions around the UK, including the RSAMD, LIPA, Motherwell College, The Dance School of Scotland and Manchester College.
More information can be found at stephenwhitson.com
Hayley Ellen Scott - Assistant Choreographer
Hayley trained at Laine Theatre Arts. For Ovation: Mimi/Martha in Guys and Dolls (Upstairs at the Gatehouse). Other credits include: ensemble, understudy and played Sharpay Evans in the original London company of Disney's High School Musical (Hammersmith Apollo); ensemble/dance captain in Cinderella (Nottingham Theatre Royal); Thursford Christmas Spectacular (Thursford Collection, Norfolk): High School Rocks (UK Tour); The Boyfriend (Her Majesty's Theatre); Future Dreams (The Savoy Theatre); Snow White (Gordon Craig Theatre); and Dick Whittington (Oxford Playhouse): Additional credits include dancing in the Carling Cup Final with Sky Sports (Wembley Stadium); Variety Club Showbusiness Awards (Grosvenor House Hotel, London); Jonny and the Baptists (Music Video); Gleeks (London Met); and Spinettes vocal harmony group (Skyliving TV). Hayley is excited to be part of the creation of Goodnight Mrs Calabash and is proud to be working along side such a talented cast and creative team.
Agi Makarewicz - Production Manager
Agi trained at LAMDA on the Stage Management and Technical Theatre course. For Ovation: High Society; and Buddy – The Buddy Holly Story (Upstairs at the Gatehouse). Other crdits include: Crazy For You (London Palladium); Julius Caesar and Three Penny Opera (Wilton's Music Hall and Paris); Outward Bound (Finborough Theatre); Merry Wives at Windsor (Drill Hall); Cressida (Lamda Studios); Blockbuster (Workshop); Stop Dreamin' (Mill at Sonning); News Revue (Canal Cafe); and Holiday Romance (Etcetera Theatre).
Rhian Kennedy - Stage Manager
After working in stage management for five years in the North West, Rhian moved to London to complete a degree at Rose Bruford. Graduating in 2011, she continues to work in a wide variety of live performance; including cabaret, new variety and site specific as well as in musical and traditional theatre.
Tony Amaldi - Sound Operator
Tony qualified with a City and Guilds in Sound Engineering. He recently made the transition from studio engineer to live sound operator on Ovation's production of Guys and Dolls and is delighted to be back Upstairs at the Gatehouse on this new musical.
Aline Waites, Ham & High
*****
Jimmy "Schnozzola" Durante was a huge star in his day – pianist, comedian, no beauty but a great heart and a highly individual style with a tendency to invent extraordinary long words.
This new musical biography by English musician and writer Tony Day tells a fairly conventional showbiz story. But who cares when his music and lyrics are in the classic style of Kander & Ebb and Jerry Herman – the great musical maestros of the past century. Not only that but he had the great good sense to hand the property over to the Gatehouse Company and West End director Racky Plews to direct. She has done a wonderful job and there is some outstanding choreography by Lee Proud.
The art of the choreographer has become one of the most highly developed in the spate of brilliant musicals we are witnessing on the fringe, taking advantage of highly accomplished star players as well as the highly trained actor/singer/dancers who are currently exploding out of theatrical academies.
The play is excellently cast. Durante's partners – dancer Lou Clayton and crooner Eddie Jackson – are played by David Muscat and Matt Palmer. Muscat reveals a tidy pair of heels and toes in a most effective tap routine, while Palmer has a perfect Sinatra-style voice.
Jenni Bowden has her own special charm and sings like an angel as Jimmy's long-suffering and eventually doomed wife Jeanne. Playing Brooklyn Annie, the Durantes' friend and mentor, there is the larger-than-life presence and personality of Rachel Ann Crane.
As for Tim Frost – he is already a showbiz legend – learning the role, choreography and songs in four days and giving a loveable and highly polished performance after the previous leading man disappeared on the opening night.
Adding to all this, there is a brilliant six-strong ensemble dancing up a storm.
The trend recently is to put on revivals of American musicals. Now, at last, we have something that is British and totally new from beginning to end.
Richard Osley, Camden New Journal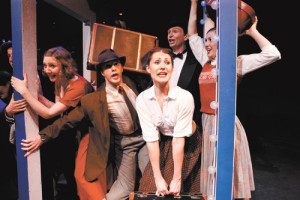 Why we're lucky to have Durante musical at the Gatehouse
This show has had bad luck, quite undeserving given the craft and care which comes with it.
Just before the curtain was due to go up on Good­night Mrs Calabash last week, the production's Jimmy Durante disappeared.
Vanished. Struck by stage fright, it is presumed. Last spotted in Scotland.
That's not great for a musical actually about Jimmy "Schnozzle" Durante, the comedy singer and entertaining all-rounder of the 1930s.
Early shows had to be plugged. But in this royal week of royal everything, they should be thinking about handing out some Queen's honours up in Highgate Village.
Services to musical theatre should be served up to John and Katie Plews for running Upstairs At The Gate­house – and one big one for Racky, the director daughter who brings this new musical with an accomplishment which disguises her disco youth.
Even bringing in a new Durante (Tim Frost) late in the day has not wrecked the piece. The talk backstage is that it has actually improved it.
And Frost is certainly a smart Durante, capturing the sunny style in an entertainer who would regularly wisecrack about the size of his nose in between piano rolls.
Jimmy Durante fans be warned: this isn't one Durante classic after another.
It's not a tribute act. Instead, his life is told through new songs, but new songs which fit cosily enough into the past to make you think they were penned 70 or 80 years ago.
This is a good thing, and they come marinated in tap dance and jazz hands.
Although Frost is centre stage and the show's saviour, there needs to be more than a passing mention for two others.
David Muscat as scheming sidekick Lou Clayton who, despite being a bigger gentleman than Frost, out-taps the cast, and Rachel Ann Crane as Brooklyn Annie, the wise mother hen who has a stand-out set piece with Think Beautiful.
In fine musical trad­ition there is a homespun message to take home on the bus: that you don't have to have poster boy looks to be charming.
The Durante life story isn't full of laughs and there are lessons to learn too about how we treat the ones we hold dear.
Racky Plews, a perfectionist who clocked Guys And Dolls on the same stage at Christmas, was taking notes in the back row.
There is a hope that from its false start it could actually transfer at the end of the run to a bigger stage with a bigger band.
It deserves better luck.
Nobody who sees it performed will not wish it well.
Jo Sutherland, One Stop Arts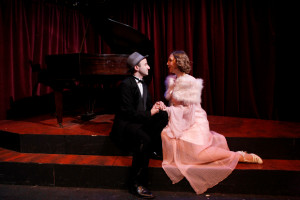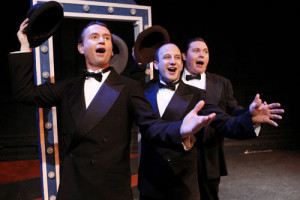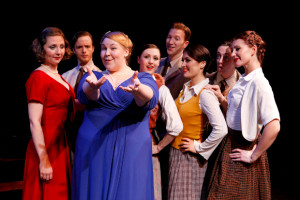 Goodnight Mrs Calabash tells the beautiful, heart-warming, funny and moving life story of the great Jimmy Durante (1893 – 1980), an American singer & comedian. Jimmy Durante is still remembered for ending his many radio and television programmes with the line "Goodnight, Mrs Calabash, wherever you are…' and this story poignantly delves into its meaning. At Upstairs at the Gatehouse.
****
Goodnight Mrs Calabash, written by Tony Day, tells the beautiful life story of the great Jimmy Durante (1893 – 1980). Nicknamed Schnozzola because of his large nose, Durante was an eccentric and charming American singer, songwriter and comedian who rose to fame in the 1930s. Prior to his various film appearances, Durante started out at Diamond Tony's Saloon in Coney Island as a honky-tonk pianist, before forming a trio with Lou Clayton and Eddie Jackson – THE THREE SAWDUST BUMS. This story follows the twists and turns of his successful career, the on/off and yet life-long friendships, and the highs and lows of his loving, yet challenged, marriage. Jimmy Durante is still remembered for ending his many radio and television programmes with the line "Goodnight, Mrs Calabash, wherever you are…' and this story poignantly delves into its meaning.
This is a wonderful production; heart-warming, funny and moving. Racky Plews directs with an ear for the story's humour as well as an understanding of its truth and poignancy. My only criticism is that the production takes a while to get going. Even though the show opens with a bang – "Poise'n' Personality" is a cracking, upbeat opening number – the first half hour or so is quite slow. The energy lulls and there are a few moments where punch lines lack punch. This is perhaps due to the questionable humour of the script; but saying that, perhaps the writing is fitting to the period. Regardless, towards the second half of the first act, the pace picks up and suddenly… I'm hooked!
Lee Proud's choreography is incredible, with the movement and dancing components throughout the piece accurately bring to life the syle of Durante's era. The energy of the performers combined with Proud's vision is, in some instances, actually breath-taking. The tap dancing numbers are slick and smooth, the jazz numbers are saucy and sassy, and the ballads are beautifully elegant. Your feet will tap while your eyes enjoy the razzle-dazzle.
The singing ability of the cast cannot be disputed – as an ensemble, they sing in perfect harmony and the choral vocals are well balanced. There are a few issues with the sound, which will have to be ironed out over the run, but centrally nobody tries to 'out-sing' anyone. The soloists not only capture a sense of dramatic truth in the musical numbers, but the vocal range and tone of each singer is also outstandingly good. "The Beginning of the End" is a fantastic song, touchingly performed by Matt Palmer as Ed Jackson. The combination of music and Jackson's angelic voice contributed to a serious case of chicken arms (that is to say, I got a lot of goosebumps). Jeanne's (Jenni Bowden) "Jimmy", is superbly and sensitively sung, and her performance sent tears streaming down my face. And on the other side of the scale, "Men!", a witty number by double act Jeanne and Brooklyn (Rachel Ann Crane), which shows the pair getting increasingly drunk as the number progresses, had me and the rest of the audience in fits of giggles.
As a whole, the show's production values are strong. The adaptable set is functional and through a simple shuffle of three purpose-built frames, we can imagine a range of settings; everything from a stage, to a dressing room, to a packed train. Costume designer, Kingsley Hall, has embraced the style of the 1920s through to the early 1940s, creating striking designs that are eye-catching and contributing to a belief that the era is within reach.
Considering this is a jazz musical, I was pleasantly surprised by the non-existent over-acting, one-dimensional caricatures and 'stage school'-esk jazz hands, which is sadly what I've come to expect. Usually, actors who exude an undeniable talent for singing and dancing often lack an equally matched acting ability, but not in this case. The strong cast breathe truth into the script and the majority embody convincing and well developed characters. Bowden particularly stands out as the beautiful yet increasingly bitter Jeannie, and Tim Frost does a convincing take on Durante, with the pair's onstage chemistry so convincing that I'm led to question whether Bowden and Frost are a real life couple.
Day handles Durante's biography with respect and dignity. Despite the disappointing first few scenes, I loved this production and it was a great night out. The story touched my heart (I cried like a baby), offered an enlightened view on the era, and I was thoroughly entertained – what more do you need?
Will Stone, WhatsOnStage.com
***
Inspired by the life and times of US singer, pianist, actor and comedian Jimmy Durante this new musical by Tony Day gets top marks for blood, sweat and tears. With little room for dialogue in between all the singing – there are 39 songs in total – and dancing, including some impressive tap routines, it's a wonder the performers don't drop dead by the end.
The title is a reference to Durante's trademark signoff at the end of his radio shows, which for many years the meaning of which he kept locked in secrecy. Durante later admitted that he was addressing his first wife Jeanne Olsen who passed away in 1943, affectionately performed here by Jenni Bowden. Sadly Tony Day's own wife Marti passed away just a week before Goodnight Mrs Calabash was due to open, and a tribute is published in the programme.
Not only is the musical a laudable tribute to Durante but director Racky Plews' use of space is quite ingenious, aided by a cast of 11 who don't put a foot wrong as they spin and leap about the stage. But while an attractive ensemble provides plenty to look at the performances frequently engage more than the plot.
The ugliness of Durante is a frequent reference but Tim Frost, whose delivery of malapropisms are spot on, is actually rather a looker. Nevertheless the charm of Brooklyn Annie (Rachel Ann Crane), Lou Clayton (David Muscat) and Ed Jackson (Matt Palmer) help to give the storyline more depth even though their parts are somewhat patchy. Brooklyn Annie's role is very pronounced in the first half but much less so in the second.
But it's certainly refreshing to have the opportunity to witness a musical in all its splendour on an intimate stage above a pub. Good effort.
Jewpro
A TOUCH OF FROST SAVES GATEHOUSE SHOW
Ovation have confirmed that the opening of their new Musical Goodnight Mrs Calabash, based on the life of American entertainer Jimmy Durante, has now been re-scheduled and previews will begin on Saturday 26th May.
The curtain was due to rise last week. However, Ovation were forced to postpone the opening of the show due to the sudden departure, for personal reasons, of the actor playing Jimmy Durante.
In the great show biz tradition of 'saving the show', actor Tim Frost has put his life on hold and come to the rescue. At short notice, Tim, star of Ovation's critically acclaimed Play It Again Sam, returns to the Gatehouse to take on the challenging and demanding lead role with a goal of opening the show with just four days of rehearsal ready for a preview on Saturday 26th May.
For author Tony Day, who has spent over twenty years writing and developing the show, the last month has proved to be a very difficult time. Two weeks after rehearsals had started, Tony's wife died in her sleep. She was an incredible inspiration for him and a driving force behind urging Tony to get the project off the ground.
Everybody at the Gatehouse has committed their time and effort to ensure that Tony's work is performed and the whole production team have rallied round for the emergency rehearsals.
Ovation and the 'Upstairs' team would like to thank all those theatre-goers for their patience with the delay – we believe it will be worth the wait and that in the words of Jimmy himself:
"This is the moment we've all been waiting for"
Rating: 4.5 out of 5
Tony Day's premier Good night Mrs. Calabsh is a highly entertaining musical set in 1920s- 1930s America. He managed to re – create a story he came across during his research for a musical. This is based on the life of Jimmy Durante (1893- 1980), nicknamed Schnozzola for his large nose, a charismatic honky – tonk pianist that had grander ambitions and succeeded. Together with his two other show biz partners he formed a trio. It is also the story of his love affair with his wife – Jeanne, that has a tragic ending.
Upstairs at the Gatehouse managed to use the small stage as in a West end theatre to dazzle the audience. The razmataz of New York glamour captures the audience as does the dancing, which will pleasantly surprise you. The characters stand out as the cast deliver superbly. Tim Frost, who is fondly remembered for acting the part of Woody Allen in Play it Again Sam at the Gatehouse, impressively plays the lead as Jimmy Durante (he had a week only to rehearse for this ) Another character is Brooklyn, the devoted friend, who is not to be reckoned with !
All in all, a delightful show. Highly recommended local entertainment, West End style minus the headache of schlepping to the West end (that's if you live in suburbia of north west London, of course).
A great night out.
Go see it !
Aline Waites, Remote Goat
"Durante biog great musical theatre"
*****
Jimmy Durante was a huge star in his day, pianist, comedian with an individual appearance and a quirky way with words. Nowadays he is mostly known for the romantic soundtrack of Sleepless in Seattle.
This musical biography by Tony Day tells a fairly conventional show biz story but who cares when his music and lyrics are in the classic style of Kander & Ebb and Jerry Herman – the great musical maestros of the past century. Not only that but he had the great good sense to hand the property over to the Plews family to produce and Racky Plews to direct. She has done a wonderful job as has her favourite choreographer Lee Proud. It seems that the art of the choreographer has become one of the most highly developed in the spate of brilliant musicals we are witnessing on the fringe, taking advantage of the highly trained actor/singer/dancers that are currently exploding out of theatrical academies.
It is no longer a case of singers, dancers and actors – now such is the versatilities of these young people that the old boundaries are non existentent and everyone has to be adept at everything.
A case in point is David Muscat – Big Julie in Guys and dolls – who is playing the dancer, Lou Clayton, and showing a brisk and tidy pair of heels and toes in a most effective tap routine; Jenni Bowden who sings beautifully as the female lead, Jimmy's wife, is a theatre dance graduate and Matt Palmer who is the crooner, Ed Jackson, has a beautiful singing voice and hoofs along with the rest.
As for Tim Frost – he will become a show biz legend – taking over the leading role of Jimmy Durante four days before the opening – having had no connection with the show beforehand so having to learn everything from scratch. In this tremendous show, there is also the tremendous presence and personality of Rachel Ann Crane as Brooklyn – the Durantes' friend and mentor.
Adding to all this there is a brilliant six strong ensemble dancing up a storm.
What a show- what a cast – what a creative team. Fantabulatious!!!!