by arrangement with MusicScope and Stage Musicals Limited of New York
Ovation is proud to present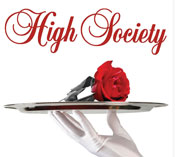 Music & Lyrics by Cole Porter
Book by Arthur Kopit
Additional Lyrics by Susan Birkenhead
Based on the play 'The Philadelphia Story' by Philip Barry
& The Turner Entertainment Motion Picture 'High Society'
Directed by John Plews
Musical Supervision by Oli Jackson
Choreography by Lee Proud
Musical Director Tom Kelly
Lighting Design by Howard Hudson
Set Design by Fi Russell
Costumes by Geri Spencer
PRODUCED BY KATIE & RACKY PLEWS
High Society played Upstairs at the Gatehouse
18th December 2009 – 31st January 2010
Kirby Hughes - Tracy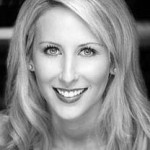 Kirby was born in Sydney, Australia. In July 2009, she graduated from the Royal Academy of Music in London with a post graduate diploma in Music Theatre. She received the BBC Performing Arts Bursary in 2008. Whilst training, credits included: Nickie in Sweet Charity, Hermione in The Winter's Tale and Miss Julie in After Miss Julie. Kirby recently performed as Irene in Crazy For You (London Palladium) and Babe in The Pajama Game (Ye Olde Rose and Crown). She performed with Elton John at the Royal Albert Hall in September 2009. Other roles include: Lead Singer in Big Band Beat (Tokyo Disney Sea); Slue Foot Sue in Diamond Horseshoe Show (Tokyo Disneyland; Female Host Dorothy the Dinosaur Show (The Wiggles); and Snow White in Snow White and the Seven Dwarfs (Australian Tour). Kirby won the prestigious City of Sydney's Performing Arts Challenge Youth In Cabaret Award at age 17. In Sydney, Kirby played Bonnie Mae in Nick Enright's Miracle City directed by Thriller Live's Musical Director, John Maher.
Peter Kenworthy - Dexter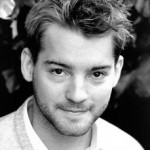 Peter trained at Bristol Old Vic. Most recently Peter played Tom in the tour of The Anniversary by Bill MacIlwraith for Creative Cow. For Lost Musicals he appeared in their production of Cole Porter's Around The World. Strangely Peter's first job out of drama school was called All the World's a Stage for Time of our Lives Music Theatre, a company headed by Dympna who is playing Mother Lord in High Society. In Robin Hood & the Babes in the Wood Peter played Little John for Salisbury Playhouse. Peter played Hamlet in a workshop production of HAMLET! The Musical. He also played Alex in the short film Vegan Love. If you hear an out of tune trumpet slightly behind the beat that'll be Peter (it's the first time he's played professionally).!!!
Hayley Emma Otway - Liz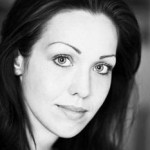 Hayley graduated with BA in Acting at Mountview and most recently played Polly Baker in Eyebrow Production's Crazy for You at the London Palladium, where the entire show was put together in 48 hours! Before graduating in September, Hayley played Helena in A Midsummer Night's Dream, Violet in The Fix and Barbara in The York Realist at Mountview, where she was also selected to join the RSC in their workshop of The Tempest in Stratford. She has performed in several Edinburgh Fringe Festivals, including performances of Shakespeare for Breakfast and I Love You, You're Perfect Now Change! which transferred to the Canal Café Theatre. Hayley is the founder and principal of 'HOT! Performing Arts', and teacher for Stagecoach and The Sharpe Academy, where she loves teaching children of all ages. She is delighted to be performing at the Gatehouse this Christmas!
Brendan Cull - Mike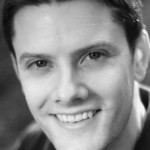 Brendan trained at the KCTS in Woking and the Arts Educational Schools, London where he received the Harmer-Smith Award for best all round performer. Theatre credits include: Action in 50th Anniversary production of West Side Story (UK Tour); understudying and playing Riff; original cast of Spamalot (Palace Theatre), understudying and playing Patsy and Herbert; Sammy in Saucy Jack and the Space Vixens (Brighton Fringe); created the role of Jim in The Railway Children (Sevenoaks Playhouse); a workshop production of Tim and Scrooge playing a grown-up Tim Cratchitt (Criterion). Other credits include: Broadway to West End (Charity concert Theatre Royal Drury Lane), Raindogs (Workshop); and It's a Wonderful Life (Workshop). Recordings: Heavens Above and The Railway Children (Original cast recordings). www.brendancull.com
Dympna Le Rasle - Mother Lord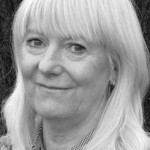 In her youth Dympna was a folk singer and ran a folk club. After bringing up three children she graduated from Middlesex Poly and the Academy Drama School. In 1991 she founded Time of Our Lives Touring Music Theatre, performing and producing for seventeen years. Productions include Gilt and Gaslight's Music Hall and the Retro' Revues – Smiling Through on The Home Front, Two For the 1/9d's, Playing the Halls, Millennium Memories, You've Never Had It So Good! England Swings, The Best of Times and the Worst of Times, Radio Days and TV Times, All The World's a Stage and Cool Britannia. Other acting credits include Ma Clancy I'll Tell Me Ma (London Irish Theatre); Bertha Hedda Gabler (Courtyard Theatre); Miss Prism The Importance of Being Earnest (Royal George Theatre); Harriet Willow Bless the Bride, Mrs. Durbyfield, Tess of the D'Urbervilles, One Touch of Venus and Mrs Allen, Dark Side of The Moon (all at the Kings Head). Film and TV includes Stage Beauty and The Other Man both directed by Richard Eyre and a commercial for IKEA.
Tony Lewis - Seth Lord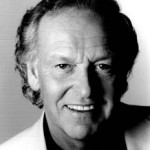 After a successful business career Tony commenced his professional theatre training at Mountview. Theatre credits include: Lord Justice Clarke in The Marchioness Inquiry (Jacksons Lane); Doctor Bains & understudy for Mr March in Little Women – the Musical (Bloomsbury). TV includes: Mr Way in Fingersmith (BBC 1); Sir James Reid in Looking For Victoria (ITV); John Chute in Restoration (BBC); Gaston Maspero in The Screaming Man (Channel 4); Professor Anthony Risdon (Panorama / BBC Northern Ireland) and MacNaughton in Forensic Casebook (ITV3). Film includes: The Landlord in The Voice Of Wings; Stephen Miller in Aperture and Lord Palmerston in The Young Victoria. Tony has also worked on various commercials, corporate videos and photographic shoots including The Royal Bank Of Scotland, The Orient Express, Lane Crawford (Hong Kong) Calloway Golf, RAC/Jaguar, and Capital Radio. He is delighted to be playing Seth Lord in High Society for Ovation.
Jessica Bastick-Vines - Dinah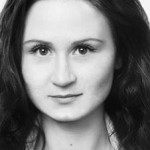 Jess has recently graduated from the Guildford School of Acting, gaining a BA Hons Degree in Musical Theatre. Prior to this, she trained at the Betty Wivell Academy of Performing Arts and The BRIT School. GSA credits include: Bianca Quartet in Kiss Me Kate, Baby Joan in Anyone Can Whistle, Peep Bo in The Hot Mikado and Old Min in The Matchgirls. Professional credits include: Mother Goose (Hackney Empire); Turandot (The Royal Albert Hall); Amy's Wedding with Youth Music TheatreUK and Sharon Percy in the original London cast of Billy Elliot the Musical. Jess is thrilled to be part of Ovation's High Society, and is thoroughly enjoying playing 'the precocious' brat! She would like to thank the rest of the company and production team for creating such a supportive atmosphere.
Peter Le Breuilly - Uncle Willy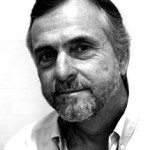 Peter began his career as an emotionally vulnerable bear touring schools followed by two seasons in summer season rep. A national tour of Hay Fever with the late Phylis Calvert, various roles in theatre and television, including a Dr Who series with Tom Baker, preceded Peter's West End debut as a neurotic curate in Murder at the Vicarage. The following years were shared with Education, when Peter worked as a headteacher, advisor and inspector. Radio and voice over work kept Peter in touch with his acting roots. Highlights included poetry broadcasts, a serialised reading of Gerald Durrel's, Animal Menagerie and playing Oscar Wilde in the radio play The Jersey Lily with John Nettles, all for the BBC. Most recently Peter has appeared in three feature films: Tormented, realised in early 2009; Enclosure, in post production and The African Project, an American TV movie. This show marks a welcome return to the stage and Peter is delighted to be a member of High Society.
Alex Wadham - George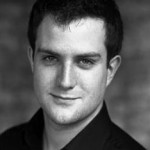 Alex trained at Guildford School of Acting, after gaining a BA (Hons.) in Drama at Aberystwyth University. Recent credits: Sir Dexter, On The Rocks (Pentameters); Crazy For You (London Palladium); The Peddler,The Peddler's Tale – a new play by Liz Thaler for LAMDA; Angel Rust at Edinburgh Fringe 2009 for Total Theatre Award winning company, The River People. Credits at GSA include: Gangster 1 and understudy Fred, Kiss Me Kate; Husband and others, Machinal; and Bottom in A Midsummer Night's Dream. Previous work includes: Leontes, A Winter's Tale; Sir Charles Sedley, Compleat Female Stage Beauty; Dentist, Little Shop of Horrors. More info atwww.alexwadham.com
Nicola Martin - Polly and Dance Captain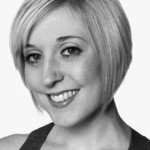 Nicola trained at The Northern Ballet School, Manchester and was most recently Associate Choreographer on Crazy for You at The London Palladium. During her training, she appeared as a soloist in Swan Lake, The Nutcracker & Coppelia (Manchester City Ballet) & Sing 'n' Swing (JazzGalore). Theatre credits include: Singderella with The London Gay Men's Chorus (Cadogan Hall); My Gosh Marvellous-Live in Technicolour (The Dorchester, London); The Frankie Manning Show (Broadway, New York); Cinderella (Theatre Royal, Plymouth). TV & Film credits: Guest performer on BBC1's Strictly Come Dancing and ITV's Britain's Got Talent with Swing Xtreme Dance Company; Portrait of a Dancer (BBC Documentary); Cold Comfort Farm (BBC). Nicola is really excited to be performing with such a lovely team Upstairs at the Gatehouse and wishes everyone a great run!
Brendan Matthew - Edmund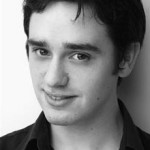 Brendan graduated from the Royal Academy of Music on the Musical Theatre course. Prior to this he trained at the Doreen Bird College of Dance and Theatre Performance and the BRIT School of Performing Arts and Technology. Theatre credits whilst training include: Sweet Charity; Florizel in A Winter's Tale; Little Me and Andy in The Star Spangled Girl (RAM). Other roles include: Hansel in Hansel and Gretel (tour); Lloyd Jackson in Russian in the Woods; Eddie in A Slice of Saturday Night; Tobias Ragg in Sweeney Todd – the Demon Barber of Fleet Street and Jojo in The Life. Recent credits include: vocals for Elton John's Concert (Royal Albert Hall); creating the role of Mamma Galapagos in Sleazy Jet-the Musical and Dylan in a concept album for new musical 1916.As well as performing, he is a keen dance teacher and choreographer. Choreography credits include: Dick Whittington and his Cat; A Midsummer Night's Dream; Pippin and Elegies for Angels, Punks and Raging Queens. Brendan is thrilled to be working on Ovation's High Society.
Yasmin Wakefield - Florence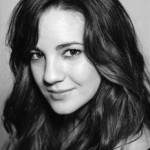 Yasmin graduated with a BA Hons in Musical Theatre from Arts Educational School, London. Theatre credits include: Young Vixen in The Cunning Little Vixen (ENO – London Coliseum) where she received a mention in The Times review, "Yasmin Wakefield as the Vixen Cub … singing words with as much care as notes and making the strongest possible case for opera in the language of the audience". Brigitta in The Sound of Music (Watersmeet Theatre, Rickmansworth); Vocalist in Sondheim's 75th Birthday Gala Children will Listen (Theatre Royal, Drury Lane); Original recording of Spittin' Distance (National Theatre Studio); Ensemble and understudied & played Dorothy in The Wizard of Oz (New Vic Theatre). Vocalist for the Future Dreams concert One Night Only (Savoy Theatre); Henrietta and understudied & played Ida and Queenie in Honk! (George One @ George Square – Edinburgh Fringe Festival);'Emma Bovary in The Bovary Tale (Upstairs at the Gatehouse); Assistant Vocal Coach for the Future Dreams'concert One More Time (Piccadilly Theatre); Dancer in Singderella with The London Gay Men's Chorus (Cadogan Hall).
Adam Pritchard - Arthur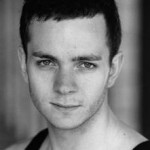 Adam graduated from the University of Nottingham after achieving a BA in History in 2008 and went straight on to attend the Guildford School of Acting. He graduated from Guildford in September 2009 and whilst there his credits include: Danny in Baby; and Benjy Stone in My Favorite Year. Upon leaving GSA Adam went straight into Chat at the Edinburgh Fringe Festival and The Great British Soap Opera that saw a sell out run in Edinburgh and transferred to the Jermyn Street Theatre.
John Plews - Director
John trained at LAMDA and spent several years in Rep including a long stay at the Theatre Royal, Windsor. He has directed and produced numerous shows including many for cruise lines Princess, Cunard and P&O. At Upstairs at the Gatehouse John has directed Come Back to the 5 and Dime, Jimmy Dean, Jimy Dean; Lee Hall's Cooking With Elvis; Victoria Wood's Talent; It's Only Make Believe (which he co-wrote); Forever Plaid (also Edinburgh and National Tour); The Wiz; Hot Mikado; A Slice of Saturday Night; Little Shop of Horrors; Return to the Forbidden Planet and From a Jack to a King. John wrote the stage adaptation of The Young Ones a musical based on the 1961 Cliff Richard film, which played over Christmas 2007 to critical acclaim. John, along with Katie, is responsible for the day to day running of Upstairs at the Gatehouse.
Lee Proud - Choreographer
Lee is currently the Resident choreographer of the London production of Billy Elliot The Musical, where he was the original dance captain. In this capacity he has also assisted Peter Darling on the multi Tony Award winning Broadway production and prior to that on the Sydney and Melbourne productions. Lee has also re-staged material from the show for the Olivier Awards, Blue Peter and Strictly Dance Fever. He is also currently involved in Billy Youth Theatre which is an exciting national educational project aimed at inspiring schools to produce a new version of Billy Elliot, especially re-written by Lee Hall. Other recent choreographic work includes, A Place Called Milan (Gulbenkian Studio), And The World Goes Round (Wyndhams Theatre), West End Eurovision (Picadilly Theatre) (co-choreographed with Anthony Whiteman) A Chorus Line, Hair, An Evening of Sondheim,West Side Story and Gypsy (for the foundation degree course at Newcastle College) and various cabarets. Lee wrote the foundation degree in Musical Theatre for Newcastle College and is proud to be an honorary course advisor. Lee is extremely honoured to be asked to be associated with Ovation's production of High Society and is particularly grateful to Clare Everson and Anthony Whiteman who have been extraordinary in their commitment and enthusiasm. He also thanks Racky Plews for her faith in him!!
Oli Jackson - Musical Supervisor
Oli graduated with honours from the London College of Music and won the Westminster Prize. Currently working as Associate MD on the West End show Chicago, Oli's career has taken him all over the world, including brief stint on Broadway. Recent composing credits include a one act musical that was performed at LAMDA, a musical for the Albany Empire and a commission by the Arts Council to write a piece of music to accompany a short film that was exhibited all over the country including the Tate Modern. He was also composer and musical supervisor for Adolf Hitler: My Part in His Downfall for the Bristol Old Vic and Chichester Theatre. It is currently touring and has been nominated for Best Regional Production in the What's On Stage Awards. Oli is delighted to be returning to Upstairs at the Gatehouse, having started his career here a few years ago when he was the Musical Director for Ovation's Return to the Forbidden Planet.
Tom Kelly - Musical Director
Tom is currently the Assistant Musical Director for the revival of Sweet Charity at the Menier Chocolate Factory. Previous projects include working on the additional orchestrations for The King and I (Royal Albert Hall); the national tour of The Witches of Eastwick starring Marti Pellow; the national tour of Sinatra; the arranger and orchestrator for the Barry Manilow musical Can't Smile Without You; the co-orchestrator, co-arranger and AMD for the national tour of Dr Doolittle, and MD for the critically-acclaimed Edinburgh Fringe production of The Last Five Years. Tom graduated from the Royal Academy of Music in 2007 with a DipRAM, following initial studies at Durham University – during which he was awarded the Jocelyn Dickinson Prize. Whilst at the Academy he conducted and performed at the Roundhouse, the Royal Festival Hall and Wembley Stadium.
Howard Hudson - Lighting Design
Howard studied Fine Art at Chelsea College of Art and Design. Credits for Upstairs at the Gatehouse: A Tale of Two Cities, Great Pretenders – the Musical, Into the Woods, The Young Ones, Forever Plaid and Victoria Wood's Talent (Ovation). Other credits: The Tender Land (Arcola, Upstairs at the Gatehouse and Cochrane); Twelfth Night (Creation, Oxford); Educating Rita (English Theatre Frankfurt); Much Ado About Nothing (Antic Disposition, St Stephens and French tour); Romeo and Juliet (Jermyn Street Theatre and Teatr Elblag, Poland); The Importance of Being Earnest (Jermyn St. Theatre); MA European Classical Acting Showcase (Drama Centre, Cochrane); The Shakespeare Revue (Bloomsbury, Theatre Royal Bury, Theatre Royal Margate, OFS Oxford and New End Theatre); Britten's Curlew River (Hampstead and Highgate Festival, St. Stephens); The Lion the Witch and the Wardrobe, Richard III, A Christmas Carol (Antic Disposition, St. Stephens); Obama on My Mind (Hen and Chickens); Casanova (Kings Head); Blink!, Bathhouse the Musical (Above the Stag); Histrionics (Underbelly); Romeo and Juliet, Twelfth Night, A Midsummer Night's Dream (Cochrane and French Tour); The Bohemian Girl (with Roger Frith, Opera South); From the Pit of My Stomach (Etcetera Theatre). Assisting and associate credits with Mike Robertson include Du ska få en dag i mårå… (Det Norske Theatret, Oslo); Hair, Deathtrap, Five Guys Named Moe (English Theatre Frankfurt); and Jack and the Beanstalk (Towngate Theatre, Basildon). www.howardhudson.co.uk.
Fi Russell - Set Designer
Fi trained in Theatre Design at the London Academy of Music and Dramatic Art after graduating with First Class Honours in Scenography and Drama from Aberystwyth University. Since graduating she has designed the set for Aladdin (Tickled Pink Productions); and was Set and Costume Designer for the 2009 LAMDA Directors Showcase productions, The Peddler's Tale, Hydriotaphia, Roberto Zucco and Little Eyolf. Credits whilst training: costume and set – The Blue Room, A Mad World, My Masters, New England and Strange Loop; set. Faultline, The Permanent Way and Days of Significance. Previous credits include: The Winter's Tale (set), Light Shining in Buckinghamshire (costume) and Compleat Female Stage Beauty (set).
Geri Spencer - Costume Designer
Geri's love of costume began in childhood, watching classic black and white films every Sunday on the telly. She's delighted to be part of the High Society team, celebrating the tradition of the great Hollywood musical.
Recent work includes a large scale production of the musical Annie directed by John Payton (First Group Theatre, Madinat Jumeirah, Dubai UAE); stylist for Choose Harveys television commercial directed by Phil Hawkins; and image consultant for Heart of London Business Alliance. Previous work includes costume design for the award-winning feature film The Butterfly Tattoo directed by Phil Hawkins; Ghostdancer music video directed by Nathan Theys, short film Jonah's Quids directed by Adam Watkins; costume maker for the Australian feature film September directed by Peter Carstairs; wardrobe mistress for Dickens Unplugged directed by Adam Long (Yvonne Arnaud Theatre); and personal dresser to the lovely Jane Horrocks on The Good Soul of Szechuan directed by Richard Jones (Young Vic).
Anthony Whiteman - Assistant Choreographer
Anthony trained as a scholarship student at Masters Performing Arts College, where he gained an Honors Diploma in Musical Theatre / Dance, under the direction of Wendy Headford. Theatre credits include: Resident Choreographer/ Swing in Chitty Chitty Bang Bang (UK/ International Tour); Assistant Dance Captain / Swing in Cameron Mackintosh's My Fair Lady (50th Anniversary UK Tour); Swing and Skimbleshanks in Cats (UK/ International Tour). Anthony is currently engaged as Children's Dance Captain/ Ensemble on Billy Elliot at the Victoria Palace Theatre. Anthony is thrilled to be working alongside Lee Proud and to being involved in this production.
Claire Everson - Assistant Choreographer
Claire trained at the London School of Musical Theatre. Theatre includes: Mrs McGlone in The Unsinkable Molly Brown (Landor Theatre); Understudy Lottie/Dance Captain in Mack & Mabel (Broadway Theatre); Vocalist in Broadway at the Broadway (Broadway Theatre); Featured Ensemble/Dance Captain in Jus' Like That (National Tour); Courtney/Dance Captain in RSVP ASAP (Cochrane Theatre); Fairy Bowbells in Dick Whittington (Spa Theatre, Scarborough); Vocalist in Forever in Blue Jeans (National Tour); Ensemble in Dick Whittington (Festival Theatre, Malvern) Film and television recording: Eleanor in Appetite for Murder; Some Girls music video (Rachel Stevens);Vocalist on Forever in Blue Jeans and Jump and Jive CD. Claire has also worked as a Dancer on board several cruise ships, taking her to all seven continents of the world!.
Richard Osley, Camden New Journal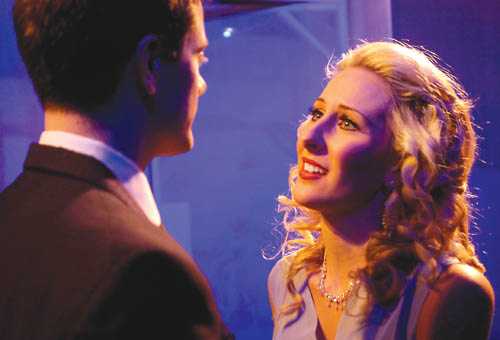 THE old festive legend has it that kids who are naughty all year can expect nothing but sooty black stuff at Christmas, but the people of Highgate will be glad of a bit of Cole in their stockings this time around.
A true genius of the musical genre, Cole Porter created a masterpiece in High Society; its songs like Who Wants To Be A Millionaire and Well, Did You Evah will live long in the memory. He would surely have been more than happy at trusting it to the team at Upstairs At The Gatehouse.
Of course, the name of the show and memories of Grace Kelly and Fred Astaire in the film version sell the tickets on their own, but that does not mean corners have been cut.
Kirby Hughes steals the show as Tracy Lord, shoes once filled by Princess Grace as the drunken butterfly of a socialite, blonde and beautiful but ultimately a bit of a twit. Hughes can sing, she can dance, she can do the comedy – she is perfectly cast. In fact, the only grumble was that she didn't dance more. Some of the frothier dialogue could have been replaced with a few more jazz hands and tap toes, and nobody would have complained.
Ultimately Tracy is too vulgar for you to care too much which of her potential suitors she will end up with on her wedding day.
But even if – like with most shows – we are not left rooting for an underdog to steal the leading lady's heart, there is a barrel of
sub-plots, clever one-liners and superb choreography to enjoy.
Sam Marlowe - The Times
***
Creating a sense of aristocratic wealth and luxury within the confines of a fringe stage and budget is no mean feat, so it's a tribute to John Plews's revival of this Cole Porter confection that it looks almost as good as its classic melodies sound. Fi Russell's sets feature vine-covered trellises, topiary hedges, and smart striped poolside furniture. Starched servants carry towers of satin-bowed gifts; the eight-piece band plays from inside a giant wedding cake.
The scene is set for Tracy Lord's nuptials, the centrepiece of Arthur Kopit's book, based on the 1956 MGM musical, Philip Barry's Broadway play The Philadelphia Story and its 1940 movie version. And though Plews and his leading lady Kirby Hughes never make us care much what becomes of this spoilt society princess, there is a riot of delicious witty choreography, some tasty performances of real comic flair and an abundance of mouth-watering musical numbers to savour.
As Tracy, Hughes tackles a role memorably played on screen by Katharine Hepburn and Grace Kelly. To her credit she makes the part her own, but she's not the most charming or sympathetic heroine. It's partly the fault of Kopit's book, in which Tracy is a self-interested creature, her relationships baldly sketched. Still, while Hughes could show more vulnerability, she gets strong support from her three suitors: Peter Kenworthy as her suave ex-husband Dexter Haven, Alex Wadham as her hapless fiancé and Brendan Cull as smitten journalist Mike Connor, on hand to cover the wedding for a gossip rag and poignantly oblivious to the hopeless affections of his photographer, Hayley Emma Otway's warm, bright-eyed Liz Imbrie.
Appealing though these performers are, they are all outclassed by diminutive Jessica Bastick-Vines's terrific turn as Dinah, Tracy's sharp-tongued, sharp-minded, interfering kid sister; and our interest in their romantic entanglements is really maintained only by the score, a collection of Porter gems such as Who Wants to Be a Millionaire?, Just One of Those Things, Well, Did You Evah? and True Love. Thanks to Tom Kelly's barnstorming musical direction and Lee Proud's dazzling choreography, that's more than enough.
Swoony, sassy, acrobatic or balletic, the song-and-dance sequences deliver one slick showstopper after another. The story is irredeemably slight; but it's saved by sheer shoestring pizzazz.
Londonist.com
Until the end of January there's still time to treat yourself to a feast of classic Cole Porter tunes including 'Let's Misbehave' and 'Who Wants To Be a Millionaire?' Upstairs at the Gatehouse, Highgate in their impressive revival of High Society.
The musical started out as a 1956 film with Grace Kelly, Bing Crosby and Frank Sinatra, but is presented here in its belated 1998 Broadway adaptation with additional Porter numbers interpolated. The film took its story, of a wealthy socialite called Tracy Lord whose wedding plans are disrupted by the simultaneous arrival of her ex-husband and an attractive journalist, from the earlier play and film The Philadelphia Story. However, director John Plews has ingeniously transposed the action from its original American setting to Hampshire. So in summary, this production is an Anglicised version of a Broadway adaptation of a Hollywood musical based on an earlier film of a stage play!
While this may sound complicated, the breezy and colourful production makes it all seem effortlessly simple. The music alone is a joy, and the choreography is accomplished. The younger cast members are all of a very high standard, with Peter Kenworthy particularly striking as Tracy's suave ex-husband Dexter, demonstrating charisma and a warm tone.
While it's true that some of the quick-fire banter of songs such as 'Well, Did You Evah!' gets lost amid the music and on-stage action, this is more than made up for by the exuberant energy of the performers. And if at times the camp bedroom farce and English accents combine into something closer to a Carry On film than anything Porter would recognise, this actually helps to rejuvenate what might otherwise seem quite a dated show.
Definitely not one to miss if you like your musicals as sparkling and heady as vintage champagne.
Andrzej Lukowski, Time Out
It's to the credit of all involved that this new 'High Society' feels so effortless in its relocating of Cole Porter's 1956 MGM musical (or rather the 1998 stage adaptation) from the world of Rhode Island socialites to that of Hampshire toffs. It was always going to be a good fit, with the filthy rich Lord family perfectly suited to being exaggerated into dotty aristos. It's easier to play them for laughs, most particularly Kirby Hughes's barking-mad Tracy, who provides an ebulliently cartoonish core to the musical's mayhem. Unfortunately she doesn't quite ameliorate the failings of her love interests.
Peter Kenworthy's Dexter is blandly suave, with little hint of a troubled past, while the Lords' snobbish aversion to Alex Wadham's George Kittredge – here a bluff ex-miner from Yorkshire – is surely far more ugly and uncomfortable than was intended.
Ultimately, though, these minor problems can't derail the joie de vivre of a funny, vibrant production that underscores the Gatehouse's credentials as one of London's most reliable fringe musical venues. Lee Proud's choreography may be on the restrained side, but it's crisp, comic, and comes with a 'Let's Misbehave' routine that kicks like a drunken mule.
Mark Valencia, What's On Stage
***
As a movie, High Society was a thief that stole its class. It's not the familiar MGM polish that's kept the memory alive, it's the glittering cast (Crosby, Kelly, Sinatra) plus a small handful of great Cole Porter numbers. So when Arthur Kopit, the playwright of Indians and book writer of Nine, was hired to craft a full-on stage musical from such thin material – itself a flat retread of The Philadephia Story – he had a job on his hands.
Kopit's answer was to throw songs at it. Heaven knows, the Porter back catalogue is rich in forgotten gems, and a fair few of these turn up in the stage show. Happily it kind of works, as the limp plot now merely serves to link up the numbers.
Director John Plews has had the bold idea of transposing the action to a privileged England. That kind of works too: the True Love is now moored on the Solent, the wannabe millionaires are US interlopers and the British class system rules the roost. It all fits together nicely, although problems lurk beneath.
The romantic shenanigans of society princess Tracy with her ex, Dexter, her soon-to-be second husband George and her sudden squeeze Mike have a sophisticated insouciance when played out in cool America, but this anglicised version takes us to Sandy Wilson country. When lecherous Uncle Willie addresses "I'm Getting Myself Ready for You" to young Liz (an excellent Hayley Emma Otway), The Boy Friend's Lord Brockhurst is practically in the room.
The orchestrations detract further from the show's idiom. The instrumental sound is too modern and it drowns the singers. Electric guitars may be swelegant but they're certainly not elegant, and MD Tom Kelly's frenetic tempi don't help.
This fringe production is astonishingly stylish in other ways, though. An outstanding ensemble (Nicola Martin, Brendan Matthew, Adam Pritchard and Yasmin Wakefield) sing, dance, change props and steal scenes with Broadway aplomb. Lee Proud's choreography is a tight delight and Fi Russell's scrim set allows for several neat 'gauze' moments.
Kirby Hughes is an oddly kooky Tracy, but she overacts with panache and makes an interesting counterpart to Peter Kenworthy's low-key Dexter. Elsewhere in the cast some less convincing performers have wrongly decided that more is more, but these do not include Jessica Bastick-Vines who gets away with murder as Tracy's brattish sister. The star turn, though, comes from Brendan Cull in the Sinatra role. He is constantly, sardonically alive, even in his silences.
This is a production that reaches heroically beyond its grasp and, for the most part, gets there. At times it's hard to remember we're sitting in a room above a pub.
Howard Loxton, The British Theatre Guide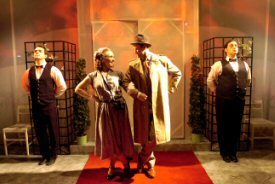 No carols, no Santa, no snow (on stage – outside is a different matter), no elves, no dame, not even Scrooge or Tiny Tim but nevertheless this lively up-beat show with people skinny-dipping in the middle of the night is right on the button for a Christmastime night out.
Philip Barry's 1939 play about a couple of journos crashing a country house wedding party weekend to dig up sleaze and getting caught up in the romantic entanglements of the bride and her ex-husband was called The Philadelphia Story, as was the film version a year later, but when in 1956 MGM turned it into a musical, commissioning Cole Porter to write the numbers the location moved to Rhode Island and the title became High Society and when that became a stage show the location became Long Island. That gives a precedent for director John Plews decision to transpose it across the Atlantic and make the setting English. He places it in a Hampshire country house near Buckler's Hard on the Beaulieu River and it works a treat, though by keeping the reporter and his photographer partner American makes one wonder why a US scandal sheet would be so interested in an English businessman's private life. I makes a very pleasant change to hear American lyrics sung by English voices in English accents when so often British singers Americanise their voices when singing popular music.
This production makes it seem almost a through composed musical. Has Plews cut some of the spoken dialogue? With music, often a few bars from 'Who wants to be a millionaire?', accompanying the choreographed furniture and prop changes made by nimble-footed butlers and maids there is very little of the story that is not told in song and the tempo is maintained by almost non-stop action and Lee Proud's choreography. Fi Russel's simple set of transparent scrim goes through clever transformations but their simplicity places the emphasis on the performers – not least Nicola Martin, Brendan Matthew, Yasmin Wakefield and Adam Prichard as the household servants: their vitality and the playing of the band under musical director Tom Kelly give the whole show a momentum from which the familiar and much loved numbers seem to effortlessly emerge.
The audience warmed immediately to Peter Kenworthy's relaxed and charming Dexter Haven, the boat-builder who turns up for his ex-wife's wedding, his singing unforced and true. Bride Tracy Lord is putting on a bit of a performance for the journalists and it was not until a delicious drunk scene that Kirby Hughes really blossomed in the role (still hitting the high notes despite a throat infection and making coughs seem part of the intended business). Intended bridegroom ex-miner George gets a strong performance from Alex Wadham but he is far too nice for someone family and friends don't want her to marry, certainly not 'the last of the Neanderthals' as they describe him,, Despite their protestations of no class bias, this underlines their snobbishness rather than make it obvious she should ditch him. But Tracy's sister Dinah is a clear-headed little girl with no pretensions. She clearly adores Dexter and knows that he and Tracy should be back together. The family's own outspoken critic, she doesn't miss a thing in Jessica Bastick-Vines cocky, sharp-tongued characterisation.
This production places the emphasis on the family rather than the journalists but they are an excellent pairing in Brendan Cull, who makes it quite understandable why photographer Liz loves him and Hayley Emma Otway plays her with the right mix of worldliness and honesty.
Lecherous Uncle Willie, chasing the chambermaids would have been on Viagra had it been invented and Peter Le Breuilly could have done with an extra boost to get the full out of this gift of a comic role but, along with the bride's parents (Dympha Le Rasle and Tony Lewis) the older generation are eclipsed by the youngsters in this spirited revival.
Geoff Ambler, Review Gate
Romance and champagne flow in a High Society transported from Long Island to England. Cole Porter's 50's musical sees Tracy Lord about to enter into her second marriage, this time to self-made man George Kitteridge. All is about to go to plan when dashing CK Dexter Haven, her first husband, turns up for the wedding celebrations along with a pair of undercover reporters hoping to find a story.
The Gatehouse's mid-winter production conjures a summery palace in the country from gauze and lighting and re-crafting the scene changes keeps both the story and songs flowing. John Plews' appreciation of and skill with the musical comedy is apparent throughout, as scene after scene is filled with hilarity both subtle and, artfully, not so. 'I Love Paris' is one of many delight-filled excesses of humour, music and dance as Dinah and Tracy revel in creating a fantasy to exceed the reporters' expectations of a privileged high society.
Kirby Hughes proves both an unforgettable drunk and an exuberant musical actress with her lavishly vivacious portrayal of Tracy. Peter Kenworthy's adventurous Dexter Haven is suave, charming and a smooth counter to Alex Wadham's staid Kitteridge. Hayley Emma Otway and Brendan Cull, as the reporters, continue the Gatehouse's strong casting.
Plews' Kitteridge is now a northern industrialist, with appropriate accent; a self-important if not irritating bore, which makes the eventual, inevitable outcome enjoyable. And to confirm his unsuitability he demonstrates his love by licking his fiancée's arm, eliciting cringing from the audience.
Throughout the show, choreographer Lee Proud produces marvel after marvel as he uses every inch of the narrow stage and oodles of imagination to excite and delight with endless magnificent ensemble pieces. 'Let's Misbehave' is a work of art with occasional tap.
The Gatehouse's High Society adds a fresh perspective which energizes and reanimates this great musical, thanks to some seriously fine work from both the director and choreographer and the charismatic and unforgettable pairing of Hughes and Kenworthy in a production worth sharing far beyond Highgate.
Peter St. James, Musical Stages