Based on 'The Mikado' by W.S. Gilbert and Arthur Sullivan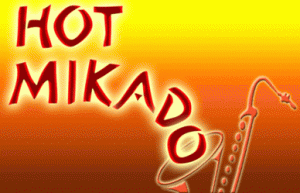 Book and lyrics adapted by David H Bell, Music adapted and arranged by Rob Bowman
Originally produced by Frankie Hewitt at Ford's Theatre, Washington D.C., USA
East meets West in this highly entertaining musical comedy. It's the forties – a time for swing, hot gospel, blues and American jazz. Performed on Broadway in 1986, the Hot Mikado is a spoof of the original spoof that lampoons the Victorian bourgeoisie's love affair with all things Oriental. Gilbert and Sullivan's story and lyrics stay the same as our multi-talented cast sing and dance their way through this high energy musical.
Clare Lomas - Yum-Yum

Clare gained a BA Hons degree in English and Philosophy at Birmingham University before studying at the Guildhall School of Music & Drama. Since leaving she has played Dolores and understudied the role of Queenie in The Wild Party (Riverside Studios) and created the role of Laura in Somethin' Hot (Greenwich Theatre). Other roles include Reno in Anything Goes, Nellie in South Pacific, Kay in Bad Weather and Varya in The Cherry Orchard. Clare is the recipient of an Ian Fleming Musical Theatre award.
Alex Browne - Nanki-Poo

Alex has recently completed a Masters of Performance from the RSAMD in Glasgow which culminated in the European premiere production of 3hree, the Off-Broadway musical, at the Edinburgh Fringe Festival. Other performances at RSAMD include: A Little Bit of Me (Cabaret at The Tron), and Swingin' & Singin' (Edinburgh Festival Theatre). Alex also has a Bachelor of Performing Arts from Monash University, Melbourne, Australia. Credits during this time include Jack in Into The Woods; Martin in Martin & Gina (Worldwide Premiere); Adam in Children of Eden and Combeferre in Les Miserables. Alex is very proud to be making his London debut Upstairs at the Gatehouse.
Erin Carter - Katisha / Mitsi Bishi

Erin recently graduated from Mountview Academy of Theatre Arts in London. During training her roles included Mrs Lovett in Sweeney Todd, Carmen in Sweet Charity, Alice in Closer and Lady Anne in Richard III. Originally from Glasgow Erin trained at GAMTA and made her debut as the baddie in Snow White and the Seven Dwarfs (Mitchell Theatre). Erin is heading to Japan in February as lead vocalist in 'Encore' (Disney). Erin would like to dedicate her performance to the memory of Theresa Hawkins. Film and television includes Go Now, Highroad and Taggart.
Jenny Fitzpatrick - Katisha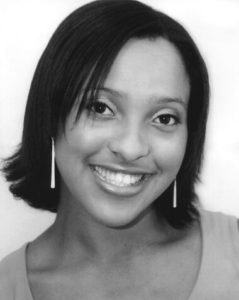 Jenny graduated from the Mountview Academy of Performing Arts in April 2004.
Whilst at Mountview she appeared as Nickie in SWEET CHARITY, Katisha in THE HOT MIKADO, Katia Weiss in THE LAST CEAUSESCU, Gilmer in GODSPELL, Celia in AS YOU LIKE IT and Anna in CLOSER. Her first professional engagement was with the Regents Park Open Air Theatre last summer in which she appeared as Phlox in A MIDSUMMER NIGHT'S DREAM, Traveler in HENRY IV PART I and Lady of Camelot in CAMELOT. Most recently, she has appeared in MOTHER GOOSE at the Palace Theatre, Watford in her first professional Christmas show.
Jenny replaced Erin in this role for the last few performances.

Louisa Copperwaite - Pitti-Sing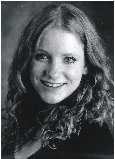 Louisa trained at the London School of Musical Theatre. It was there she co-created the role of Katherine in Hope (Cochrane Theatre.) Prior to LSMT, Louisa spent three years with the National Youth Music Theatre, playing Mother Superior in Pendragon (Japanese tour & Edinburgh Festival Theatre) and understudying and playing Sylvia in The Dreaming (Yvonne Arnaud Theatre, George Square Theatre, Edinburgh). She also completed a cast recording of the latter. NYMT also gave her the opportunity to sing at Buckingham Palace, St James's Palace and Wembley Great Hall.
Richard Meek - Mikado / Benni Harni

Richard has just graduated from the prestigious London School of Musical Theatre. Theatre credits whilst there include Buddy Rogers in Brenda Bly Teen Detective (Cochrane Theatre Holborn). Other credits include Lead Vocalist in An Evening with Peggy Spencer; featured dancer in the Eternal Dance Company; Eddie in Greek; Ray in Nil by Mouth; Alfie in What's new Pussycat; Mike in Memory of Water and Emcee in Cabaret. Richard is delighted to be playing the title role in The Hot Mikado.
Clare Reilly - Peep-Bo / Clarinet

Clare recently graduated from the London School of Musical Theatre in Borough. Credits include Now We Are Six, Kate in Broadway Pirates of Penzance; Cecily in The Importance of Being Earnest (all at LSMT Studios), and Is There Life After High School? (Cochrane Theatre, Holborn).
Other theatre work includes Sharon in A Slice of Saturday Night; Gilmer in Godspell and Penny in Honk! which she was fortunate to perform at the Minack Open Air Theatre in Cornwall. As well as Jazz, Ballet and Tap, Clare also enjoys Irish Dancing and was recently placed ninth at the European Championships in Spain.
Ben Farrow - Ko-Ko
Ben's trained at Middlesex University and Webber Douglas Academy. Theatre credits include: Clifford Anderson in Deathtrap (Upstairs at the Gatehouse); the title role in Hippolytus (Athens); Davey in Why not stay for Breakfast (Mill at Sonning; Sebastian in Twelfth Night (Grovelands House); Jonathan in Heights (UK Premiere); Michael in Paradise Lost (Redland Theatre-World Premiere); The Boy in Sessions (Finbourough Theatre and Oslo); Young Buddy in Follies (Chanticleer Theatre); Pantomime Horse rear in Cinderella (Theatre Royal Windsor). Television and Film credits include Casualty, Keen Eddie, Make My Day, Julian in High Heels and Low Lifes, James in Snaps, Hair, Souvenir, Mnemonia, The Last Conversation, Sammy & Tim, Good Cop/Dead Cop, Fool for Love, Cornish Nasties, Tres, Dos, Uno, Laughing Girls, Gemini, Incognito and Hike Route B.
Stewart Charlesworth - Pooh-Bah

Stewart graduated from Mountview Academy of Theatre Arts in April 2004. Theatre credits whilst there include Beadle Bamford Sweeney Todd; Pooh Bah Hot Mikado and Brubeck Sweet Charity. He is delighted to be playing the role of Pooh Bah in Highgate and would like to thank his family and friends for all their support.
Claire Greenway - Pish-Tush / Alto Saxaphone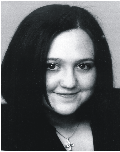 Claire, originally from Southport in Merseyside, has just graduated from the postgraduate Musical Theatre Course at the Royal Academy of Music. She had previously gained her BMus there as a classical singer after spending two years at Chethams School of Music, Manchester. Roles at the RAM included Aunt Em in The Wiz and Mrs Segstrom in A Little Night Music. She also had the pleasure of performing with Elton John at The Royal Opera House, The Royal Albert Hall, Wembley Arena and Birmingham NEC Arena. Previous experience Includes The Marriage of Figaro and Orpheus in the Underworld for British Youth Opera at the QEH. Claire has performed on the Lesley Garrett Show and featured as a soloist on BBC's Songs of Praise. She is an experienced close harmony singer and regularly sings with a funk and soul band.
Fiona Keets - Teri Yaki / Tappi Oka / Trombone

Fiona graduated from Glasgow University with an MA in Music and Theatre Studies before training at The London School of Musical Theatre. Theatre credits include: Swing in Girls Night (National Tour), Company Manager of Mina's Story for Green Candle Dance Company (Regional / London Tour), Trombone in Wheels on the Bus (No 1 UK Tour) and Marvel McDay in Hope (Westminster Theatre, London). TV l Credits include: Taggart, High Road, Glasgow Kiss, Ideal World and the Express channel on SKY television for which she is a current regular. Film Credits include: A Little Shot At Glory and the lead role in The Unlucky Tristanno. Fiona is delighted to be joining the cast of Hot Mikado and would like to thank her family (especially mum) and friends for their continued support.
John Plews - Director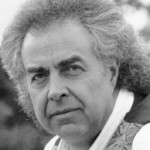 John trained at LAMDA and spent several years in Rep including a long stay at the Theatre Royal, Windsor. He has directed and produced numerous shows including many for cruise lines Cunard and P & O. At Upstairs at the Gatehouse John has directed Forever Plaid (also Edinburgh and National Tour) From a Jack to a King, It's Only Make Believe (which he co-wrote), A Slice of Saturday Night, Little Shop of Horrors and Return to the Forbidden Planet. John is very much involved in the day to day administration of Ovation Theatres and Upstairs at the Gatehouse.
Christopher Whitehead - Musical Director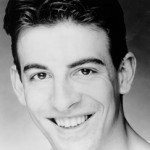 Chris is no stranger to Upstairs at the Gatehouse. He has been involved in six shows here for Ovation, both as a performer and as Musical Director. He has also enjoyed sell-out performances of Kids from Shame for SOOP productions of which he is a co-founder and director. Chris trained as an actor at ALRA and has appeared in shows of all shapes and sizes across London and the U.K. including the original production of Doc Faust for Forest Forge Productions and the national tour of Winnie the Witch for Watershed Productions and Birmingham Rep. Currently on an extended break from performing (for reasons psychological and financial) Chris has spend the last two years working as an M.D. In 2004 he has worked on Sweet Charity, Lucky Stiff, Brenda Bly Teen Detective and Jesus Christ Superstar. He teaches at Mountview, LSMT and Rose Bruford. The music of Hot Mikado is dedicated to Alice and James with much love.
Huw Geraint Griffith - Assistant Musical Director
Huw is currently a third year music student at King's College, London, and studying the piano at the Royal Academy of Music. He has been the Assistant Musical Director to all shows by King's Musical Theatre since 2002, and is currently working on Jesus Christ Superstar. Originally from North Wales, Huw travels home regularly to accompany various Choirs and Soloists.
He's the Official Accompanist for Gwynedd Young Musical Performer, and many concerts and competitions for the National Eisteddfod. Recently, Huw accompanied in the Welsh Mass Male Voice Choir concert at the Royal Albert Hall. Television work includes: Composer John a Alun (Tonfedd Television Co.); Accompanist and Composer Noson Lawen (Tonfedd); Accompanist Fash's Football Challenge (Zig Zag Productions). In 2001 he was awarded the Business in the Community Wales Award, for outstanding achievement, through which he received a week's work experience on Les Miserables, at the Palace Theatre, London.
Gareth Dylan Smith - Drummer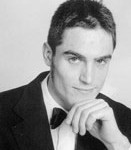 Gareth has been resident drummer Upstairs at the Gatehouse since 2001 when he moved to London to become Director of Music at Norfolk House School in Muswell Hill. In his first show at the theatre, Daydream Believer, Gareth played alongside Musical Director, Chris Whitehead, with whom he also recently played for the Mountview Theatre School's production of Sweet Charity. 2004 has been very busy for Gareth playing shows for Arts Educational School; a showcase of Mike Bennett's new show, White Wedding; drumming with R 'n' B artist, Sparky; the Jack Hawkins Show Band; Aerosmith tribute, Toxic Twins; Rod Melvin's rock 'n' roll band, the Streamliners; country band, the Hummingbirds; punk rockers, the Eruptors and London Irish punk band Neck. Gareth is currently writing an opera based on the Gospel of Thomas, and is excited to be here again Upstairs at the Gatehouse.
Racky Plews - Choreographer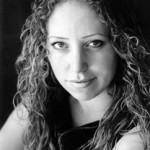 Racky trained on the Musical Theatre course at the Arts Educational School in London. Choreography credits include Flopstar (Gilded Balloon & King's Head); Rough Crossing (Middle East tour); Forever Plaid (National tour); Return to the Forbidden Planet, From a Jack to a King and It's Only Make Believe (all Upstairs at the Gatehouse). You can see her latest style on Emily Blunt's music video (Sensation). More recently Racky received rave reviews for her directing and choreography of Cole an entertainment based on the words and music of Cole Porter (Upstairs at the Gatehouse).
Katy Tuxford - Designer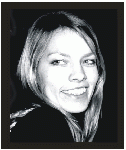 Katy studied Theatre Design at Nottingham Trent University. Whilst there she designed Macbeth in conjunction with Nottingham Playhouse. Other designs include Eclipsed and Molly Malone (Riverside Studios); Ruffian on the Stair and Funeral Games (Pentameters); Sweet Charity (Palace Theatre, Watford) and Tamberlaine (The Rose, Southwark). Katy is resident designer for Tenth Planet Productions at Upstairs at the Gatehouse. Designs include The Wordsmith's Lament, Daydream Believer, A Slice of Saturday Night, Duck Variations and Squirrels, Jeffrey Bernard is Unwell, London Suite, and How the Other Half Loves. After designing a sci-fi feature film called Parasite for 2000AD comics Katy trained as an Art Director with the BBC where she has worked on The Forsyte Saga, Granada, Eustace Bros, The Saturday Show and He Knew He Was Right. Katy designed Twelve Angry Men at the Assembly Rooms Edinburgh 2003 which toured to Australia and New Zealand in Feb 2004. She returned to the Assembly Rooms in 2004 designing One Flew Over the Cuckoo's Nest which has now transferred to the Gielgud Theatre.
Michael Winawer - Bass
Michael has worked for five years as a jazz guitarist in London. He is in the final year of an English degree at Cambridge and university theatre includes: Roberto Zucco (Paris and Lyon), Restoration, The Rivals, Volpone, Autumn in Han Palace and Edmund. He has appeared Upstairs at the Gatehouse before, in Ovation's production of Little Shop of Horrors.
Phil Clark - Drummer
Phil trained at the Powerhouse Music Schools in London and has been a professional drummer for six years playing in jazz, funk, pop and rock bands throughout the United Kingdom. He teaches drumming in schools and privately from home. Musical theatre experience includes The Threepenny Opera.
Mark Crown - Trumpet
Mark is currently studying A Level Music at Camden School and was trumpet player in the school's latest production of Guys and Dolls. He has also played with Tomorrow's Warriors and the Jazz Jamaican All Stars.
Julia Slienger - Lighting Designer
Julia graduated from LAMDA in 2003. Lighting design credits include Gone, The Consultants and Jeremy Lion's Happy Birthday (Edinburgh Festival 2004/ New Ambassadors), David Benson's Haunted Stage (Edinburgh 2004), Losing it (Soho Studio), Macbeth (Questors Studio). As a technician: Elephant Women (New Ambassadors), Hopkins and Glover (Edinburgh Festival 2004), The Sunday Club (The Hen and Chickens). As Stage Manager: Richard Alston Dance Company (Autumn & Spring Tours from 2003-2005), Victory! A musical for Peace (Donmar Warehouse), Somewhere Else (The Cobden Club), Duck Variations and Squirrels, A Slice of Saturday Night, Julius Caesar, The Secret Arch (Upstairs at the Gatehouse). As ASM: It's only Make Believe, The Good Doctor, From a Jack to a King (Upstairs at the Gatehouse). This is Julia's fourth Christmas show at the Gatehouse and she's very happy to be back.
Candy Arbuckle - Costume Designer
Candy trained in Fashion design at Bretton Hall College. After graduating she worked for four years at Angels Costumiers where she assisted designers and stylists for many Theatre, Film and Television productions. After a year at the National Theatre's Costume department she has embarked on many freelance projects. These include drama school work at Webber Douglas and the Drama Centre London as well as film work. Recently she worked on the pantomime Aladdin – designing and making all the costumes for a national tour.
Jessica Plews - Sound Technician / Hair / Make-Up
Jessica completed a Theatrical Film and Stage Make-Up course at the Delamar Academy. Theatre work includes Wig Mistress and Make-Up Artist on Return to the Forbidden Plane (Upstairs at the Gatehouse), Assistant Wig Stylist on Chitty Chitty Bang Bang (London Palladium), Chief Make-up Artist Rocky Horror Tribute (Lauderdale House) and Wig and Make-up Advisor Rough Crossing and Cole (Upstairs at the Gatehouse). Films include Wig Mistress and Make-up Artist Last Ship Over (Odd Couple Productions), Make-Up Artist Wallflower (Jade Syed-Bokhari). Chief Make-Up Artist Weekend (Embargo Films) and Make-Up Artist Rolling Balls (Nicola Marshall). Jessica was the Make-up Artist on Getaway 2 (Sony Games); Risking It All (Channel 4) and music videos for Bullet for my Valentine and One Hundred Per Cent. Jessica is also the personal Hair and Make-Up Artist for Zoe Evangeline for her live performances and has been Hair and Make-up Artist on various photo shoots.
Charlotte Harbor - Stage Manager / Lighting Operator
Charlotte studied Fine Art at Sunderland University and has recently completed a ten month residency at the King's Head theatre in Islington. Whilst there she directed Rialto, Who Would Believe Marilyn, Receive this Light and Baglady by Frank McGuinness which transferred to the 2004 Edinburgh Festival Fringe. Charlotte has written, directed and produced two short films and is embarking on her third. This is Charlotte's second role as Stage Manager and her second Ovation production Upstairs at the Gatehouse.
Isabelle Hewitt - Deputy Stage Manager / Lighting Operator
Isabelle finished at Camden School for Girls in June. She has worked as an ASM on A Slice of Saturday Night, Little Shop of Horrors, Rough Crossing, Return to the Forbidden Planet , White Wedding and Deathtrap (all Upstairs at the Gatehouse), and worked in lighting for the Royal Academy of Music. In her final year at school she performed in productions of A State Affair, The Country Wife and The Threepenny Opera as well as co-choreographing and dancing in Bugsy Malone. Earlier this year she was a soloist as part of the choir in a youth Jazz concert at the Royal Albert Hall. Along with her work at Upstairs at the Gatehouse, she works in administration at the North London Performing Arts Centre and is doing a year foundation course in Musical Theatre at Mountview.
Sarah Dustagheer - Assistant Stage Manager / Lighting Operator
Sarah attended drama school part time where she completed her LAMDA examinations and was involved in various amateur productions. After doing a BA in English, she is combining her interest in literature and theatre by studying the King's MA in Shakespearean Studies taught at The Globe. She is pleased to be involved in her first professional production at Upstairs at the Gatehouse
Lyn Gardner, The Guardian
The temperature is rising in Highgate with this updated, Americanised adaptation that puts the swing into Gilbert and Sullivan's operetta and has the inhabitants of Titipu dressed like Chicago gangsters and Yum and her siblings dolled up like the Andrews sisters. The running joke is that they are all astonished to discover that they are really Japanese. What this evening lacks in subtlety it more than makes up for in high spirits, and although John Plews' production is rough and ready, it knows exactly what it is doing on limited resources and makes the most of them. A few Japanese maples lend atmosphere, the band – housed in a teahouse-like structure – are a gas, and the cast are having such a good time that the audience can't fail to do the same. What I love about this production is that it feels entirely uncynical and like a real labour of love. We're talking entertainment here, not high art, but it serves as a reminder that neighbourhood pub theatre is alive and high kicking, and bringing an awful lot of pleasure to a wide cross-section of the community. It is also giving a lot of young actors not long out of drama school a chance to strut their stuff.
Richard Meek has great fun as a wonderfully camp Rhinestone cowboy Mikado, Stewart Charlesworth is a slippery Pooh-Bah and as the man-eating Katisha, a woman who describes herself as "an acquired taste", Erin Carter is terrific.
Hot Mikado brings a dash of West End glamour to Highgate and reminds us – as the BAC musicals used to do – that big musicals performed on a shoestring in small spaces can give audiences a quality of experience with which the West End cannot hope to compete. It's guaranteed to put a smile on your face.
Carl Wilkinson, The Observer
I should Ko-Ko
'If only Gilbert and Sullivan could see me now!' sings a glittery, camp Mikado as he sashays about the stage. If only. Hot Mikado, a spoof of the G&S original (which itself was a spoof of Victorian society's love affair with everything Japanese), was first staged in 1939 in New York. So the men are gangsters in electric-coloured tailcoats and two-tone shoes and their molls high-kick their way through the jazz, swing and soul routines. Although, as they absurdly remind us, they are Japanese.
It's a rare treat to venture into a fringe venue-especially one above a dank Weatherspoons pub in Highgate on a windy Thursday night – and be completely enthralled. Upstairs at the Gatehouse, which celebrates its seventh birthday today, has hit all the right notes with this uncommonly talented young ensemble; there's plenty of razzle dazzle.
The action takes place around the tea house in Titipu, Japan. Nanki-Poo (son of the Mikado, ruler of Japan) returns in disguise to marry his sweetheart, Yum-Yum, but is thwarted by her guardian Ko-Ko, who was initially condemned to death for flirting under the Mikado's new law, only to be reprieved at the last minute and appointed Lord High Executioner.
This West End-worthy production romps through the songs with gusto-highlights include 'I've Got a Little List' and a wonderful, reworked version of 'Three Little Maids'.
Ben Farrow triumphs with his Chaplinesque Ko-Ko, especially in his version of the banal 'Tit- Willow' song, during which he woos the dreadful vamp Katisha (who resembles a dishevelled Cherie Blair) and Richard Meek's outrageously camp Mikado steals the second half of the show. Gilbert and Sullivan would have approved.
Rachel Halliburton, Time Out
Critics rarely go into pub theatres expecting to be blown away, but this production knocks you down with the energy of a force 12 hurricane. Upstairs at the Gatehouse has excelled itself with a sparkily choreographed send-up of the Japanese Gilbert and Sullivan, where a fusion of jazz, swing and soul takes the original melodies apart and blasts them into the twenty-first century.
The level of singing talent is extraordinary and, although it seems a questionable decision to mike everybody up in this relatively small venue, it certainly makes it sound like a West End production. Despite comic performances that are as hot as a generous helping of wasabi sauce, it is Racky Plews' choreography that deserves first mention, with its attention to detail, wit and ability to raise the roof at a second's notice.
Christopher Whitehead's musical direction also puts the requisite oomph into this story about the unfortunate Yum Yum, who is betrothed to her guardian Ko-Ko, a man once condemned to death for flirting, but then elevated by a twist of fate to the post of Lord High Executioner. As Ko-Ko, Ben Farrow musters all the absurdity and forced dignity of someone doomed to be cuckolded even before he marries, for Clare Lomas's precocious Yum Yum is besotted by a talentless clarinettist called Nanki-Poo.
An Andrews Sisters' version of 'Three Little Maids From School Are We' is a highlight, as is Richard Meek's exquisitely camp appearance as the silver masked Mikado. Several cast members double up by playing instruments too, presenting a multi-talented façade evocative of some of the best productions at Newbury's Watermill.
Perfect for those keen to avoid the perils of panto. A genuine triumph for the Gatehouse.
Mark Shenton, Daily Express
A show bursting with real theatrical joy and irrepressible energy. Above a pub in Highgate, North London is one of the capital's most spaciously appointed fringe theatres. It has just reached its seventh birthday and has celebrated with a sizzling production, Hot Mikado, a vibrant American jazz makeover of Gilbert and Sullivan's operetta.
With the men in zoot suits and Pooh-Bah announcing himself "the coolest cat in Titipu", liberties are taken with both the script and score but the spirit of satire and absurdity that underpins this convoluted tale of a forbidden romance conducted against a background of rigid social rules remains endearingly in place.
As performed by its cast of recent drama-school graduates, this is one of the freshest, funniest evenings in town.
Richard Osley, Camden New Journal
Now we know it's Christmas With rapid-fire 'jazz hands' flicked this fast, you wonder how the cast of the Hot Mikado don't have someone's eye out.
But then what else would you expect from a Christmas musical at Upstairs at the Gatehouse and everything runs like clockwork?
This is the kind of show which radiates warmth, however wintry it gets outside, bringing together a young cast more than willing to leave their cheek muscles sore from sparkly perma-grins and their soles hurting from the demanding choreography.
They pass every test with flying colours.
A spoof of a spoof, The Hot Mikado – a honkytonk take on Gilbert and Sullivan's notorious operetta – was a forgotten show until it was revived in the West End in the 1980s.
It's a silly love tale of a monarch's son searching for romance while disguised as a useless clarinettist and a bumbling executioner unable to swing his axe.
Wacky trouble follows, as you would expect.
By the end, the storyline's tangles are almost too tangled to sort out and are only unpicked by a giant sing-a-long big enough to paper over the holes in the plot.
But those playing along didn't come for the story, they came for the singing and dancing and do not leave disappointed.
Unlike other musicals, the show has no familiar numbers but, with magical moments such as Louisa Copperwaite's belting He's Gonna Marry Yum-Yum, there is enough material to keep the toes tapping.
Special mention should go to Katy Tuxford for a genuinely imaginative set – heard that in every review? You won't be saying that when you realise how much they have crammed into the Tittipu teahouse without ever making it feel cluttered.
And also to Mark Crown, a teenager trumpeter who was plucked from the music classes at Camden School for Girls, to play a central role in the house band. After his ace performance, you could forgive his schoolboy smirking during the song Tit-Willow.
Folk in Highgate Village will tell you it's not Christmas until theatre boss John Plews and his family raise the curtain on their panto alternative. They have hit the mark again this year.
Dale Maitland Cartwright, North London Newspapers
Upstairs at the Gatehouse continue their well established tradition of putting on a belter of a Christmas musical packing the public in to the rafters. And this year, is no exception with The Hot Mikado, a jazzed up and noisy version of Gilbert & Sulivan's musical of hot and passionate oriental love.
With a fast and furious intro to the tale of Nanki-Poo's passion for Yum-Yum, you know that the musical can only get louder and more manic as the minutes tick away. John Plews' stage direction coupled with Christopher Whitehead's musical direction and a flawless and hyper cast means that this is one evening at the theatre that should leave you breathless as you go out the doors at the end of the evening. Brilliant!!
Aline Waites, Ham & High
BELL and Bowman have given this most popular of all Savoy Operas a raunchy Harlem beat. Katy Tuxford's clever Japanese setting with its enchanting teahouse and multi-level performance areas perfectly sets the atmosphere and when the teahouse blinds are raised to reveal the orchestra there is a moment of theatrical magic – nine musicians in all, three of whom also appear as characters in the play.
Director John Plews has come up with a well coordinated, vigorous and youthful cast and the musicianship led by musical director Christopher Whitehead, is of a very high standard. Clare Lomas sings sweetly and plays the daffy, accommodating heroine, Yum- yum, with her own brand of sly innocence well matched by Alex Browne as Nanki-Poo as the wandering minstrel who is rubbish at the clarinet. Erin Carter is a terrifying Katisha. I could go on, but each member of the company has their own particular strength and their energy, enthusiasm and sheer enjoyment is infectious.
The outstanding performance is from Ben Farrow as Koko. More experienced than the rest of the company his rendering is unusually subtle with timing and delivery reminiscent of Groucho Marx.
With so many musical items, each one has to be staged and Racky Plews manages to find a way to make every number stand on its own without a single repetition. The creative team at the Gatehouse is a remarkable one and long may it continue.
Julia Hickman, Theatreworld Internet Magazine
This is an inspirational, high-energy production of the jazzed-up adaptation of Gilbert & Sullivan's much-loved musical comedy. With a magical setting amid the pagodas, red lanterns and tea-houses of imperial Japan, the characters and musical arrangements have been transposed to the 1940s America of gangsters, jazz, swing – and gay cowboys?
The young and vibrant cast, all strong singers, are bursting with wit and musicality as the show goes by in a flash. Erin Carter is just magnificent as Katisha, looking like the unnatural offspring of Siouxie Sioux and Cherie Blair, and vamping around terrorising poor Nanki-Poo, the Mikado's son, as she vainly seeks his attentions. Ben Farrow has created the splendidly dorky Ko-Ko, the Lord High Executioner, self-important but stunningly ridiculous in his bowler hat and bifocals.
Trouble hits the mythical land of Titipu since the Lord High Executioner has singularly failed in his duty to actually execute anybody, and unless he achieves this important career objective pretty soon he is up for the chop himself. By orders of the Mikado. Sadly this means he will then be unable to marry Yum-Yum, his pert young ward. But wait – here comes a likely candidate – the lovelorn Nanki-Poo shows up, about to commit suicide for the sake of Yum-Yum. And so a deal is struck, at least for the time being.
The famous songs are all here, including Tit-Willow, Three little Maids, and my particular favourite – the theme song of the Lord High Executioner – I've got a Little List (of those who won't be missed). Ever since I first heard this song some years ago I have been compiling Little Lists of my own. Someone cuts you up at the traffic lights? He's going on my list. David Blunkett, Tony Blair, and George Bush? They will not be missed.
Upstairs at the Gatehouse is justly famed for its Christmas shows complete with real live musicians, and here we have a cool jazz combo sitting in the tea-house plus wand'ring minstrels amongst the cast. Toe-tapping jazz arrangements lose nothing of the original melodies and the whole show swings.
The Mikado/Hot Mikado never had the slightest intention of being politically correct in any way whatsoever – the primary intention as with most of G&S being to lampoon us Brits. As for that gay cowboy – the hyper-camp offspring of George Michael and Elvis Presley, carried off with much whimsical style by Richard Meek – he is of course the Mikado.
Young people will enjoy being introduced to live music and may realise that there is in fact more to life than i-Pods and computer games. Hot Mikado is fabulous Christmas entertainment – don't miss it!
Sharon Garfinkel
The Hot Mikado Upstairs at the Gatehouse, Highgate With two versions of Gilbert and Sullivan's The Mikado taking place on opposite sides of the river, it would appear that you should journey north of the river if you in search of a sizzling night of musical comedy and high entertainment.
With refreshing direction from John Plews, Hot Mikado, the unorthodox musical, set in America in the 40s, is brought to life through excellent choreography orchestrated by Racky Plews.
The cast is young, bright and vivacious. Costume designer Candy Arbuckle has her men draped in dazzling purple, yellow and orange suits, transmitting high levels of energy. The cast make full use of Katy Tuxford's terrific setting including its exquisite Japanese house, part of which accommodates a talented young quartet who are supported by three of the actresses. Fresh from creating the set for One Flew Over The Cuckoo's Nest, it is apparent that Tuxford is a set designer with a burgeoning career.
Initially performed on Broadway in 1986, the Hot Mikado is a spoof of the original spoof that makes fun of the Victorian bourgeoisie's love affair with all things Oriental.
The story remains intact and has Yum Yum (Claire Lomas) in love with Nanki-Poo (Alex Brown), despite already being engaged to Ko-Ko (Ben Farrow). Erin Carter injects tremendous energy into the man-hungry, nasty Katisha who finally has her way with the Mikado (Richard Meek).
If you are looking for high quality non-traditional Christmas entertainment then head to Upstairs at the Gatehouse. There is plenty of eclectic music on offer including swing, jazz and soul. Added to this there is excellent acting from a multi-talented team. It is doubtful that you will be disappointed.
Philip Fisher, London Theatre Guide
This is the second Mikado to open in London in two days, both of them unorthodox. Following the cricketing version at the Orange Tree, another family-run theatre, Upstairs at the Gatehouse in north London, sees a new version of the 1986 swing adaptation of Gilbert and Sullivan's popular classic.
With the exception of a venerable director John Plews, the creative team behind this jaunty musical is ridiculously young. In fact, the likelihood is that if any is not in his or her twenties it is because they are still teenagers, rather than any thirty-something. This gives the production a freshness and vibrancy although it means that some of the characters look implausibly young.
It is easy to see why the Hot Mikado has been successful. It takes the best of Gilbert and Sullivan and moves the location to 1940s America (possibly Harlem, although with the exception of teenage trumpeter, Mark Crown, this is an exclusively white cast) updating the music to fit. Indeed, the only references to Japan are couple of weak jokes and Katy Tuxford's wonderful set, all pagodas and tea houses. The colour that she injects is multiplied by costume designer Candy Arbuckle, who ensures that her men are no shrinking violets with suits in that colour, as well as the brightest orange and yellow.
The plot is fairly pure G and S with cute, wide-eyed ingénue Yum Yum, played by Claire Lomas, in love with a rather underpowered Nanki-Poo (Alex Brown). This is a problem as she is already betrothed to her eccentric guardian Ko-Ko, played by the excellent Ben Farrow drawing on strong influences from Jerry Lewis and Groucho Marx.
The evilly villainous Katisha is played by gravelly-voiced Erin Carter, looking exactly like Siouxie Sioux as she threateningly struts around the stage, desperate for a man to eat alive. At the advent of the Mikado himself, a very camp Richard Meek complete with white Liberace suit, she finally has her way.
At one point, the balance is threatened as Louisa Copperthwaite playing Pitti-Sing, supposedly a supporting little maid, demonstrates far too much talent for the part, almost upstaging both Yum Yum and Katisha with a wonderful voice and powerful delivery.
The music delivered by a talented young quartet, energetically supported by three of the actresses, is an eclectic mix varying from Big Band swing to jazz, gospel to soul and boogie with strong elements of Glenn Miller and the Andrews Sisters. In most cases, this complements the original well and for those who like the more traditional version, Tit-Willow is almost untouched.
The accompanying choreography and dance is rarely less than exciting which is a compliment both to the cast, most of whom seem to have had dance training, and also to choreographer, Racky Plews.
This kind of production lives or dies on its verve and energy and the toe-tapping tunes, leading up to a big finale, together with a great look and the real enthusiasm of the cast should ensure that it sells well.