All shows listed under 'Scripts For Hire' are available for both professional and amateur theatre companies to perform in the UK or world-wide. Please call or email Ovation for availability and costs.
Titanic – The Inquiry.
A shortened version of Iceberg Right Ahead. See here.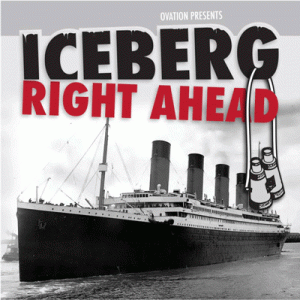 A play in three acts
Devised and Directed by John Plews
Written by Chris Burgess
"Iceberg, right ahead!" The immortal words spoken by lookout Frederick Fleet which signalled the beginning of the end for the White Star Line steamship, RMS Titanic.
A dramatic account of the last twelve hours in the life of an 'unsinkable ship'. From the calm afternoon of 14th April 1912 to the rescue by RMS Carpathia on the morning of 15th April.
Iceberg – Right Ahead!
played Upstairs at the Gatehouse
Thursday 22nd March – Sunday 22nd April 2012
Julien Ball - J Bruce Ismay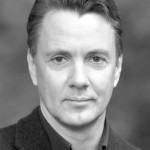 Julien's most recent work includes Faith, Hope & Charity at the Southwark Playhouse. Prior to this his stage work includes: The Power Of Yes, Her Naked Skin, Betrayal, Duchess of Malfi and Invention of Love (National Theatre); Much Ado About Nothing, Anthony and Cleopatra and Les Liasions Dangereuses (RSC); The Waltz of The Toreadors (Chichester Theatre); The Three Musketeers (Bristol Old Vic); Another Country (West End); and Porcelain (Royal Court).
His television and film work includes: My Family, Holby City, Doctors, Land Girls, Breaking The Mould and Eastenders (BBC); Harley Street, Little Devil and Crossroads (ITV).
Julien also appeared in 7 LIVES directed by Paul Wilkins.
Rosalind Blessed - Margaret Brown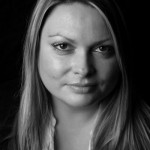 Rosalind has recently played the role of The Wife of Bath in The Canterbury Tales (Southwark Playhouse. Prior to this she played Kitty in Taking Steps, Frankie in Legacy Falls (The Players Theatre, West End); and Nurse in Romeo & Juliet (Mosacia, London). Before this she played the roles of Ruth in Blithe Spirit and the Governess in Turn Of The Screw on a short UK tour.
Her film roles include Calas in Naked in London; and Linda in Cloud Cuckoo Land. Whilst in theatre she played Ana George in Life After George for The Vienna English Theatre and Sylvia Plath in Letters Home at the New End.
Steven George - Reginald Lee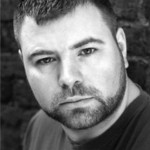 Steven graduated from East 15 fourteen years ago but started acting in his teens with Greenwich Young Peoples' Theatre (GYPT) and has not looked back since.
Theatre credits include; Tupper, Foreskin's Lament (Pleasance Edinburgh & Hackney Empire); Yanek, Dreyfus (Tricycle Theatre); Alan, Barnstorm (Union Theatre); Tony Burtoft, Up n Under (Horla Theatre Company); Gus, The Dumb Waiter (Greenwich Playhouse); Craven Raven, Welcome to Eternity (Kings' Head Theatre).
Screen Credits include: Andy Edwards, The Bill; Prisoner, Hippie Hippie Shake; Dave, Carma; George, La Jalousie (selected for the 2003 LA Short Film Festival); Calvin, Lucky Dip; Hector, Incomplete (Best Screenplay Rhode Island International Film Festival & Best Short Comedy Illinois International Film Festival 2006). Steven has also appeared in a number of commercials, most notably; Terry's Chocolate Orange; Sky Bet; Subway (as a somewhat menacing red onion!); and two promos for E4, including one as Nadine Coyle from Girls Aloud! Currently he can be seen promoting Sainsbury's car insurance and delivering cheesy chat up lines on Kia Picanto's sponsorship of ITV's Take Me Out.
Katharine Gwen - Helene Baxter / Ettie Dean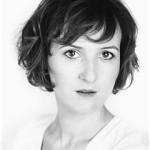 Katharine trained at LAMDA. She was brought up in Paris and performs in English and French.
Theatre credits include: Annette, God of Carnage (Vienna's English Theatre); and the Duchess, The Duchess of Malfi (King's Head Theatre).
Theatre credits at LAMDA include: Woman / Lynn / Roxana / Brigitta, Loveplay; The Countess/Arina, Fathers & Sons; Irina, Three Sisters; Polya, Breaking the Silence; Myra, Colder Than Here; Helena, All's Well That Ends Well; Helvetia, The Lady's Tragedy; Rabbi / Hannah, Angels in America; and Lady Fanciful, The Provok'd Wife.
Amy Joyce Hastings - Violet Jessop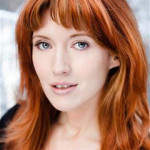 Amy holds a Bachelor in Acting Studies from Trinity College Dublin. Favourite roles include: Carol in Mamet's Oleanna, a performance which garnered rave critical and audience response; Estelle in Sarte's No Exit; Maggie in the premiere of The Night Garden developed by the Royal National Theatre Studio and performed at The Northcott Theatre Exeter; and Cathy Calhoun in the first European production of Orange Flower Water.
Further credits include: The Rainstorm; Four Country Roads; The Stolen Child; Swimming With Sharks; Christian O'Reilly Comedies; U litl' Wunda; La Dispute; The Triumph Of Love; The Divorcement of Figaro; New Morning; Ted Hughes' Oedipus; King Lear; The Seagull; Finnegans Wake; and Chaucer's Choice.
Amy got her start in the Pat O'Connor film Fools of Fortune, in which she starred opposite Academy Award winner Julie Christie. As a child actor she worked with director Agnieszka Holland at Pinewood Studios and later had a starring role in The Very Stuff. Recent highlights include: The Callback Queen; The Tudors; The Guards; and Little Deaths.
Liam Mulvey - Robert Hichins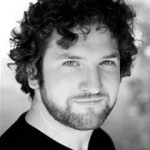 Liam trained at Drama Studio London.
Previous roles include: Brutus, Julius Caesar (Brockley Jack); Joseph/Iago, How Not to Do (Courtyard Productions); Lennox, Macbeth (Upstairs at the Gatehouse and Barons Court Theatre); Sarge, Female Transport (New Diorama); and Old Soldier/Judge, Parade (Riley Smith).
Jamie Partridge - Quigg Baxter / Commissioner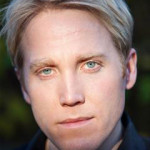 Jamie trained at The Oxford School of Drama and grew up locally in Muswell Hill.
Theatre credits include: Tom Stoppard's The Real Thing (Old Vic – U/S); Jamie the Saxt (Finborough Theatre); Peer Gynt (Hackney Empire); plus recent performances at The Soho Theatre and The White Bear with director Kate MacGregor.
Nathalie Pownall - Bertha Mayne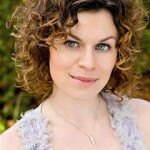 Film and TV credits include: Series Lead Maia Sturn, in online Channel 4 series Afterworld (Channel 4 & Sony); Eastenders, Doctors and Casualty (BBC); Doc Martin (ITV); Charlie and the Chocolate Factory (Warner); Credo (Lionsgate); and Just Ines (Shipwreck Films).
Theatre credits include: An Affair to Remember (Bush Theatre & Hyde Park); BRAVE (Bristol Old Vic); and 3 Women and an Ice Cream Cone (Kings Head) – directed by critically acclaimed and Award winning Australian Film Director Nadia Tass.
Nathalie is a founder of International Theatre Charity The Flying Seagull Project (www.flyingseagull.co.uk), a keen capoerista and actively involved with Action for Brazil's Children (www.abctrust.org.uk)
Matthew Walker - Frederick Fleet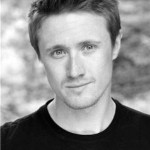 Matthew trained at Manchester School of Theatre.
Theatre credits include: Steve and Then it Ended (Hen & Chickens Theatre); Cinderella (Blackfriars Theatre); The Country (Ralf Richardson Studios); La Boheme (Soho Theatre); Mary Stuart, Hard Times and Terrorism (Capitol Theatre); The Winter's Tale (Liverpool Open Air); The Castle (Capitol Theatre); Deadbeat in Dakota (Unity Theatre); Tin Pan Ali (The Assembly Rooms); and West Side Story (Royal Albert Hall).
Television credits include: That's English (Highgate Productions); Eyes Down (BBC); My Parents Are Aliens (Yorkshire TV); Doctors (BBC); Merseybeat (BBC); Grange Hill (Mersey TV); and Brookside (Mersey TV).
Film credits include: Network 365 (Radley Yelder Films); and 5 Steps (The Edge Picture Company).
Radio/Voice over credits include: We'll Meet Again (BBC).
Katie Plews - Producer for Ovation
John Plews - Director
John trained at LAMDA and spent several years in Rep including a long stay at the Theatre Royal, Windsor. He has directed and produced numerous shows including many for cruise lines Princess, Cunard and P&O. At Upstairs at the Gatehouse John has directed Play It Again Sam; A Slice of Saturday Night; Buddy – The Buddy Holly Story; High Society; Come Back to the 5 and Dime, Jimmy Dean, Jimmy Dean; Lee Hall's Cooking With Elvis; Victoria Wood's Talent; It's Only Make Believe; Forever Plaid (also Edinburgh and National Tour); The Wiz; Hot Mikado; Little Shop of Horrors; Return to the Forbidden Planet and From a Jack to a King. John wrote the stage adaptation of The Young Ones a musical based on the iconic 1961 film, which played over Christmas 2007 to critical acclaim. John, along with Katie, is responsible for the day to day running of Upstairs at the Gatehouse.
Chris Burgess - Writer
Chris's theatre credits include: Lunch With Marlene & Noel starring Kate O'Mara (UK tour); Dishonorable Ladies, a one woman show for Honor Blackman (UK tour and West End); book and lyrics for Tales My Lover Told Me (King's Head); book and lyrics for The Last Fattybottypuss In The World (Regent's Park Open Air Theatre); book for It's Only Make Believe (Upstairs at the Gatehouse); Sophie Tucker's One Night Stand (Kings Head); Boys In The Buff (Pleasance, Edinburgh); and Hetty Feinstein's Wedding Anniversary (New End).TV and radio credits include: Doctors (BBC); London Bridge (ITV); and The Invincible Violet – a radio drama starring Sylvia Syms (Radio 4).
James Lewis - Set Designer
James Lewis is a set designer and runs a scenic construction company based in Dummer near Basingstoke. Current and recent projects include work with Chris Goode & Company, The Frequency D'ici, Stuff and Nonsense, Meta Morpho, Analogue, Jamie Wilson Productions, Guy Dartnell, StopGAP, The Farnham Maltings, Newbury Youth Theatre, The Watermill Theatre, OnO Theatre Company and Plested and Brown. Production's that James has designed and built have been performed in London's West End and other London venues, at the Edinburgh Fringe Festival, at venues across England, Scotland, Wales, Ireland, New Zealand, Greece, Armenia and at The Sydney Opera House, Australia.
Catherine Webb - Lighting Designer
Catherine studied History at the London School of Economics, before going to the Royal Academy of Dramatic Arts to study Technical Theatre. Since then she has worked as a lightning technician at the National Theatre, and as a freelance lighting designer on a range of productions across the country.
Recent credits include: West Side Story (Marlowe Theatre, Canterbury); Faustus (White Bear Theatre); Tinderbox (Tooting Arts Club); The Ugly One, The Country, After The End (Battersea Arts Centre); Theatre Uncut (Southwark Playhouse Vaults, Soho Theatre, Latitude Festival); Wife to James Whelan (New Diorama); Identity Theatre Showcase (Soho & Arcola Theatre); La Finta Giardiniera, La Finta Semplice (Greenwich Playhouse); The Lower Depths (Baron's Court Theatre); Dracula (King's School, Canterbury); The Virtuous Burglar (Assembly Rooms, Edinburgh); and Peter Pan (British Youth Theatre, as Assistant Lighting Designer).
Catherine is also an award-nominated novelist, writing as both herself and as Kate Griffin.
Susi Lombardelli - Costume Designer
As Costume Designer: Less Than Kind (UK tour); The Captive (Finborough Theatre); and House of Bernarda Alba (Embassy Theatre, CSSD).
As Designer: Play it Again Sam (Upstairs at the Gatehouse); Fragments 1 & 2 (Riverside Studios); Less Than Kind (Jermyn Street Theatre); She From The Sea (LIFT Festival for Cleanbreak); Lesbian Bathhouse (Assembly Rooms); Le Silence, Apartment 2012 (White Bear Theatre); The Emperor of The Moon (Embassy Theatre, CSSD); Shakespeare Scenes (Trinity College Opera); Pythonesque (Cowbarn); Richard III (Studio One, CSSD); Oliver's Army (Webber Douglas Studio, CSSD); Behind Closed Doors (Shoreditch Townhall Basement); Romeo and Juliet (Chipping Norton Theatre); and Return To The Forbidden Planet (Chipping Campden Theatre).
Associate Designer, Country Life, Decline and Fall (Old Red Lion); Assistant Costume and Set Designer, Dealers Choice (Embassy Theatre, CSSD); Design Assistant, Charged (Soho Theatre); Design Assistant, Pieces of Vincent (Arcola Theatre); Assistant Designer, No Way Out (Southwark Playhouse).
TV and Film credits include: Production Designer, Morning After (Cinematik Productions); Wardrobe Assistant, Jamie Oliver's Family Christmas; Assistant Art Director, Short Lease; Assistant Costume and Makeup Designer, Transit.
Suzi is resident designer for Theatre Company Equal Measure and has designed events for large corporate venues. She is a graduate of Central School of Speech and Drama.
Mark Dunne - Sound Design
Current: Bette & Joan (Tour).
Theatre includes: The Killing Of Sister George, Bette & Joan (Arts Theatre); Bernarda Alba (Union Theatre); Schemers and Dreamers (Ashcroft Theatre); The Last Pilgrim (White Bear Theatre); The Bespoke Overcoat, Mr Maugham At Home, Hetty Feinstein's Wedding Anniversary, Tennessee Williams Triple Bill, G & I, Whatever Happened To The Cotton Dress Girl, Lunch With Marlene (New End Theatre); Lunch With Marlene And Noël (Tour); Kurt And Sid, Raindogs (Trafalgar Studios); The Wedding – The Rime Of The Ancient Mariner (Festival Square, South Bank); The Last 5 Years, Pinter's People (Theatre Royal, Haymarket); Blondel (Pleasance Theatre); Behind The Iron Mask (Duchess Theatre); Purlie and Burleigh Grimes (Bridewell Theatre).
In concert: Grateful (Cadogan Hall); Lost In The Stars (Queen Elizabeth Hall); Frances Ruffelle (Madame JoJo's); A Spoonful Of Stiles And Drewe (Her Majesty's Theatre); Anton Stephans (Arts Club); Christmas In New York (Lyric and Apollo Theatres); A Little House Music (Arts Theatre); Anthology (Actor's Church); Notes From New York (Duchess Theatre, Gala Production at Trafalgar Studios and Donmar Warehouse); Jason Robert Brown and the Caucasian Rhythm Kings, An Evening With Jason Robert Brown (New Players Theatre).
Workshops: Deaf Men Dancing, Raindogs, Ripper The Musical, Debbie Does Dallas and When Harry Met Barry.
Mark regularly works with international recording artists, most recently: Westlife; Estelle; and James Morrison.
Rachael Vaughan - Media Designer
Rachael is a Central School of Speech and Drama graduate in Design for Performance 2010. Trained in all aspects of Set, Media and Costume Design, she has enjoyed working with a variety of directors and theatrical companies across London and the south east. These include James Purefoy, Fanshen Theatre, Grainne Byrne of Scarlett Theatre and Jon Wright of Trestle Theatre Company.
Her recent credits include: Country Life (Old Red Lion – nominated for Best Set Design, Off West End Awards 2011); Fragments 1 & 2 (Riverside Studios); Black Slap (Gilded Balloon, Edinburgh); Play It Again Sam (Upstairs at the Gatehouse); 74 Georgia Avenue, Death of a Nightingale (The New End Theatre); Frankly I was a Fool for Love (touring Hong Kong with Fringe Management Theatre); Darkside Project (The Newcomen Theatre Group at W.A.M Studios); The Captive by Ben Ellis (Finborough Theatre); King Lear (Studio One, CSSD); Lesbian Bathhouse (Assembly Rooms Edinburgh Fringe) and has a continued association with Equal Measure Production Company.
Rachael has been working with Inchcape UK on national and global conference events for 2011/2012.
Rachael was also an artist in residence at the Lyric Hammersmith for 2010/2011.
Annelee Powell - Casting
Annelie is a London based Casting Director. Current shows include Mary Rose (Riverside Studios); The Girl with the Iron Claws (Soho Theatre and Tour – nominated for Total Theatre Awards Emerging Category); and Terrible Tudors And Vile Victorians (Birmingham Stage Company, touring).
Recent credits include: The River Line and Little Eyolf (Jermyn Street); and Hundreds and Thousands (ETT/Buckle for Dust). Prior to going freelance she was a casting assistant on various large No 1 Tours, Off-West End shows and she continues to work with Ginny Schiller on various productions.
For television she has cast numerous commercials, and is currently a Co-Casting Director on Crimewatch. Assisting credits include amongst others: Holby City; Dirk Gently (Pilot); South Riding; Collision; and Suspicions of Mr Whicher. In film, Annelie is currently casting a feature and has cast many short films, some of which are viewable on her website. For a more detailed CV, please look at www.powellcasting.com.
Zoe Ford - Assistant Director
After graduating from Edinburgh University with a BA (Hons) in English Literature and History Zoé moved to London to study performance arts at the London School of Dramatic Art.
After graduating, she worked consistently as a theatre, film and television actress and founded Hiraeth Artistic Productions in 2011 with a mind to create accessible yet exciting and stylistically innovative theatre in and around London.
Zoé's Directing, Assistant Directing and Production credits include: Macbeth (Upstairs at the Gatehouse and Barons Court Theatre); The Spinning Wheel (Oxford University Church); and Red Riding Hood as part of Nabokov Arts Club, at Battersea Arts Centre and will be directing Titus Andronicus at the Etcetera Theatre in May.
Frances Hollis - Stage Manager
Frances has recently graduated from RADA where she studied Technical Theatre and Stage Management. During her course, Frances specialised in Stage Management and worked on a number of in house RADA productions.
At Upstairs at the Gatehouse Frankie has Stage Managed: Guys and Dolls; Forever Plaid; and Call Me Madam. As Assistant Stage Manager: Into the Woods and Cooking with Elvis.
Other credits include: Burlesque (Jermyn Street Theatre); and News Revue (Canal Café).
Zoe Ford / Ian Grinere - Sound & Lighting Operator
Liz Flint - Dialect Coach
Sarah Kier - Scenic Painter
Joanna Chichonska - Musical Coach
Mitzi de Margery - Photographer
Aline Waites, Ham & High
Clever writing brings new insight to the Titanic story
Chris Burgess offers a new perspective on the 1912 disaster by highlighting the class and gender differences of the time.
***
Everybody knows about the Titanic; the huge ship that sank in April 1912. There have been 28 films about it – including the 1997 movie which broke all box office records. But how do you put it on stage? Chris Burgess's script succeeds mainly by exploring real-life characters and highlighting the class and gender differences during the period.
James Lewis uses a raised dais which also houses the crow's nest where look-out men Fleet and Lee (Matthew Walker and Steven George) first became aware of the black iceberg looming up out of the darkness.
They perch up there and comment on the people down below on the main stage which is transformed into the seamen's quarters or the first class sundeck by moving furniture around.
In first class is Ismay, proud owner of the Titanic, given to saying "the eyes of the world are upon us". There are Americans Mrs Baxter and her son Quigg, who has a French girlfriend forbidden to meet his snobbish mother. Towering over them all is nouveau riche Margaret Brown (Rosalind Blessed). She is a true heroine – governing but compassionate. As Mrs Baxter says: "She is not one of us", to which Margaret replies, "I thank God for it". She comes into her own in Act 2 when the survivors in lifeboats watch the ship going down. She keeps their hopes alive with humour – and singing.
The last part of the play is taken up by the investigations into the disaster during which the survivors tell their stories. Women are not allowed to testify – but Mrs Brown makes herself heard.
It is an involving story, directed by John Plews, and the performances are faultless.
Libby Purves, The Times
***
It is unwise for any playwright not actually rewriting Dad's Army to type, in cold blood, the words "We're doomed! Doomed, I say!". Even to be spoken by a drunken quartermaster, in a lifeboat, watching the Titanic go down and quarrelling with a large befurred lady later immortalised as The Unsinkable Molly Brown.
Chris Burgess (whose writing credits include TV's Doctors) is reimagining the great liner's last hours. This joins a clutch of centenary tribute acts: Julian Fellowes's clunking TV saga already nicknamed Drownton Abbey, the Hollywood schlock version in 3D, and Belfast promising a take on the city that built her. This one, directed by John Plews in a neatly evocative three-layered studio set by James Lewis, is a melodramatic semi-comedy, embroidering real characters.
We get the real quartermaster and the lookouts, whom Burgess portrays as too busy quarrelling to spot the iceberg. Stewardess Violet Jessop pilfers silverware and trinkets (theft onboard is supported by divers' trophies, though not incriminating the real Jessop). Above stairs we have the owner J. Bruce Ismay, Molly Brown (a splendidly mouthy Rosalind Blessed), and a rich playboy and his Mum, from whom he is concealing a French mistress (Natalie Pownall). Again, based on real passengers. After the collision the token steerage passenger Ettie Dean turns up with baby Millvina and biblical righteousness.
The first half is, of course, drenched in heavy-duty irony, but veers into farce about the mistress, social justice rants from Molly Brown, young love, and a faltering bro-mance between the sharp Scouse lookout (a very engaging performance from Matthew Walker) and his dim mate Reg.
Yet the final act uses soberly fascinating verbatim renderings of evidence to the Commission of Enquiry into the sinking, undermining the author's fantasy about why the lookouts missed the iceberg.
Add a final chorus of Nearer, My God, to Thee and a true update on their later lives, and it's over. Not unenjoyable, though.
Richard Osley, Camden New Journal
There's a danger of all of us being a bit Titanicked out right now as we hit 100 years since the big ship hit the big iceberg. Lord Baron Fellowes is doing his Drownton Abbey thing on Sunday night telly and Titanic 3D is playing again at a multiplex near you. It would be a shame if an overdose meant you didn't go and see Iceberg Right Ahead, safe above sea level in Highgate Village.
It seems, thanks to director John Plews, one of the team behind this thriving theatre, there is far more historical accuracy here than elsewhere. The characters aren't dreamed up, they were real people on board the RMS Titanic back in 1912, and even some of the script is taken from surviving documents.
There is some artistic licence, a storyline of the posh and the poor confusing themselves over love and wealth and all the things that divide them, which builds nicely until lookouts Fred Fleet (Matthew Walker) and Reginald Lee (Steven George) finally spot the big lump of ice.
Then the star of the show Rosalind Blessed – daughter of that big bear Brian – emerges, playing loudmouth Margaret Brown. As the lifeboats are lowered and the stars come out, she is the only rich person on the ship who seems to care about the poor folk doomed below deck. She is still making a case for equality as she is bundled to safety. Blessed plays it perfectly.
Given we all know what happens in the end – the boat sinks – there is a curiously chilling, prickles-on-the-neck ending. I won't say how, but it will give even more context to a story that will be told and retold a fair few more times in the coming weeks.
Howard Loxton, British Theatre Guide
Frederick Fleet and Reginald Lee were the lookout men high above the decks of SS Titanic on that fateful night in 1912 who for some reason failed to sight the iceberg until too late to avoid it. They are the double-act around which this play revolves. Ovation producer and director John Plews co-wrote a short two-hander about them for the Edinburgh Festival but he never staged it and instead commissioned Chris Burgess to write this play around them and a number of real life passengers and crew.
This is not a docudrama, although it is based on fact and uses extracts from the commission of enquiry into the disaster in one scene, but a work of the imagination that adds fictional invention that, if Burgess and Plews had taken things just a little further could have turned this into rip-roaring farce as well as a tale of thievery and female exploitation.
In Matthew Walker's lookout Fleet—unscrupulously seeking to line his pockets, describes himself as like Robin Hood, taking from the rich to give to the poor (himself)—and Steven George as his devoted but stupid side-kick Lee, we have a delightful double act. When you meet their meths-drinking quartermaster (Liam Mulvey) and see the rich that they are exploiting, Fleet's exploitation of gullible First Class cabin maid Violet (Amy Joyce Hastings) is seen to be no worse than theirs.
The Titanic tragedy is a microcosm of class distinction and the irresponsibility of venal management and at times this script offers a moral message as clear cut as Oscar Wilde in his social satires and, like him, wraps much of it in humour, though without the epigrams.
Jamie Partridge gives caddish Quigg Baxter sufficient charm to see why he gets away with his treatment of women. Nathalie Pownall as the attractive girl he has got on board without his mother's knowledge has an initial naivety that's soon dispelled when she encounters him lying to a haughty mother (Katherine Owen). They meet when Mrs Baxter is taking tea with the ship's owner, Bruce Ismay (Julien Ball), and gatecrasher plain-speaking, no-nonsense Margaret Brown with her enlightened views on class. Molly Brown (yes, she's the unsinkable one in the musical) is big in every way; she may be a loudmouth but the she talks sense and Rosalind Blessed makes her warmly charismatic.
After the interval, the situation and the play become more serious as the characters take to the boats and the tragedy plays out, Katharine Owen now playing a woman from Third Class. John Plews's production manages the change of mood without flattening the strong character playing. And its very simple staging has a powerful effect.
Between scenes, the hardworking cast do sterling work making simple but effective changes to James Lewis's sets as the audience is distracted by announcements of the ship's progress, weather reports and statistics that flash across as news before the identify, time and place of the next scene.
Burgess and Plews, who first devised it, have peopled their play with characters whose parallel personal stories hold the interest irrespective of being on the Titanic, though the audience can hardly dismiss it. When the supposedly unsinkable ship hits the iceberg, the seriousness behind the humour becomes more poignant.
Laura Barnett, Time Out
Time Out ***
Users *****

James Cameron's bloated cinematic epic returns in 3D to coincide with the 100th anniversary of the sinking of the Titanic this month. So director John Plews and his Ovation theatre company show considerable chutzpah in launching this smaller vessel, a new play by local writer Chris Burgess following the real-life experiences of 11 passengers on the ship's ill-fated maiden voyage.
The theatrical challenges of depicting the foundering of the oversized steamship are obvious, and few playwrights have risen to them. Burgess focuses, rightly, on a series of short scenes taking place around the ship, from the first-class upper deck to the crow's nest; set designer James Lewis has done wonders with a few railings and a porthole in the small space.
The second act, showing the passengers' desperate evacuation, is particularly effective: two lifeboats face the audience, enabling the actors to observe the sinking ship as if off-stage. Rosalind Blessed is outstanding as the deliciously vulgar socialite Margaret Brown, and the script offers some nice touches.
So it's a shame that the play is marred both by glaring anachronisms – it's hard to believe that an Irish stewardess in 1912 would have expressed her frustration with her boyfriend with the teenage "yeah, yeah, yeah" – and, on the night I saw it, by several unfortunate technical hitches.
William Russell, Reviews Gate
A Night to Remember?
Well, perhaps. Amid the plethora of works celebrating the demise of the Titanic a hundred years ago this odd play by Chris Burgess is certainly out of the ordinary. He has focused on a handful of real people involved in the disaster, with differing results.
The first act is on board the ship, with the characters assembled – the two lookout men, a Canadian cad and his snobbish mum, a venal stewardess, the cad's mistress who is being brought along in secret, the quartermaster, the hapless proprietor J Bruce Ismay and the appalling vulgarian millionairess Molly Brown.
Sadly, Burgess lacks Julian Fellowes' ear for the way people in 1913 might speak, let alone his grasp of the social divisions that existed then – things at times veer dangerously close to Carry On Titanic. The scenes involving the cad, his mama and Molly are quite funny, but much too close to farce for comfort, and the mistress being snogged by a seaman on the First Class boat deck just beggars belief.
However, after the interval, when the survivors take the lifeboats, things come together nicely and by the time we get to the enquiry into the disaster it is very moving indeed.
Things are helped by some fine performances. Matthew Walker and Steven George as Lee and Fleet, the hapless binocularless lookouts who spotted the iceberg too late – Lee randy and unscrupulous, Fleet as thick as two planks – are terrific, and Rosalind Blessed does a dazzling turn as Molly Brown, although one does rather wish she had gone down with the ship she is such a pain in the neck.
But all the cast are good, and director John Plews has worked wonders with limited resources. At the end the characters reveal what happened afterwards in real life and the result is a voyage well worth taking.
Shyama Perera, Monkey Matters Theatre
Small local theatres with big ambitions so often surprise. In Highgate, The Gatehouse is staging a new play by Chris Burgess commemorating 100 years since The Titanic disaster. Covering the ship's maiden voyage from beginning to end through the lives of 11 characters, it includes scenes in the ship's look-out, on different decks, inside the lifeboats, and at the Official Inquiry. The people and the places come together imaginatively in James Lewis' simple and clever set.
The play too is simple and clever, built around the everyday interactions of a group of crew and a competing set of First Class passengers on the top deck. In one scene the posh lothario tries to pass his doxy off to his mother as his father's secret love child, much to the horror of the older woman. Confusing? A bit. Funny? Very. There are many interesting scenes exploring sexual politics – men constantly using, or crossing the line with, women and providing Dennis Waterman-esque defences.
All small budget shows have an element of hit and miss. The cast is split between those that shine and those feeling their way. Matthew Walker is electric in every scene as Fred Fleet, the look-out who spotted the Iceberg Right Ahead! too late. Amy Joyce Hastings is playfully knowing as thieving maid, Violet Jessop, and Nathalie Pownall is charming as chanteuse, Bertha Mayne.
In conclusion: Iceberg Right Ahead! is an absorbing two hours of drama. A few judicious cuts would help propel the action in the second half of a play that entertains, informs and intrigues. The ending is very poignant.
David Coverdale, Bargain Theatre
In his programme note, Iceberg, Right Ahead! author Chris Burgess questions why there weren't more plays about the Titanic. It seems to me that even though Burgess' attempt at such a play is by no means misguided, it does perhaps highlight the reasons why there aren't other plays about the ill-fated ocean liner. Although at the same time, when Burgess gets it right, he manages to create some truly magnificent moments.
The play is in three acts: the first on-board the Titanic in the run up to the collision and ends with the infamous line (and title of the play) 'Iceberg – right ahead!' Act Two thrusts the audience into the carnage of the sinking before offering a glimpse into the horror and disbelief of those lucky few watching from the lifeboats. The third act is a fascinating and poignant look into the inquest that followed the tragedy.
The set design by James Lewis definitely uses every inch of the Gatehouse performance space and is very effective, when it's in place! It did feel though as if whenever act one began to develop momentum, it would be stalled almost completely by long set changes. The use of a large tickertape projected onto the front of the crow's nest seated above the set, displayed interesting facts and important details crucial to the plot, a very nice feature.
Credit definitely has to be given to the cast of nine who not only gave wonderful performances but were also responsible for all set changes (including dismantling two very large collapsible lifeboats). This piece is certainly an example of ensemble acting at its best and to call this cast hardworking is an understatement. That said, Rosalind Blessed really did make the production for me as the 'unsinkable' Margaret Brown. It's difficult to pin down exactly what it was she did to have this effect, Blessed just seems to be one of those lucky actors who has that extra spark and can command a stage (and an audience) with nothing more than a glance.
Perhaps there are too many individual story lines in the first act and that did change my feeling towards the characters, with the impression of watching small insights into a group of people rather than developing a real understanding of individual characters. In a piece involving a tragedy like the sinking of the Titanic, I think it is the understanding and care for the characters that would really make the emotions hit home as the play intensifies in acts two and three.
The only time this production seemed to fall down due to the small cast in a limited space was during the beginning of act two as passengers began to be loaded into lifeboats and off the ship. This full section took place on a small landing raised above the main stage floor. This was the one time I couldn't help but feel disconnected from the action.
However, it is after this small section that the production really comes into its own, with scenes in the lifeboats being a glorious example of how brilliant fringe theatre really can be. With two large lifeboats filling the stage floor, the sheer intimacy achieved here by director John Plews is beyond anything you could experience in commercial West End theatre and something truly magical. Even so, the feelings I was experiencing at this stage were more about the Titanic disaster in general than the specific characters used to tell the story. This is the turning point, the production then goes from strength to strength. The final act in which the audience witness the inquest into the sinking is a prime example of how real transcripts from 1912 can be combined with new writing to create an almost overwhelming sea of emotion (pardon the pun) bringing the production to a perfect end…as perfect an end that a play about the greatest maritime tragedy of all time can have.
Michael Stewart, Morning Star
Ever have that sinking feeling every time a Titanic dramatisation looms on the horizon only for it to be scuppered by an iceberg of frosty critics?
There are plenty in the pipeline in the 100th year of this tragic event. All the crowd-pleasing ingredients are there – man's hubris, the class system of heartless toffs versus worthless working-class, selfless bravery, craven cowardice, several tons of ice and, in the innumerable film versions, hordes of screaming extras.
Ovation's production of Iceberg Right Ahead has all this, minus ice and extras. Unable to compete with James Cameron's CGI epic, writer Chris Burgess wisely homes in on a microcosm of social types from the crew and passengers. All existed, none are inventions, but what is fiction is the first act.
Frederick Fleet and Reginald Lee were the lookout men at the time of the collision who fouled up for lack of a pair of binoculars. Here, they are second cousins to George and Lennie from Steinbeck's Of Mice And Men. Fleet (Matthew Walker) is a Scouse chancer stringing along both his dim-witted "best mate" Reg (Steven George) and a devoted first-class stewardess Violet Jessop (Amy Joyce Hastings) who nips around nicking valuables from the toffs at Fleet's bidding. She gets inadvertently "murdered" by Reg who doesn't know his own strength – or stupidity – and bunged in a lifeboat only to recover later. It is while Reg is spilling the beans to Fleet in the crow's nest that their attention fatally falters.
There is also a love affair going on which has overtones of a Feydeau farce, so it comes as a blessed relief when the iceberg strikes and grim truth replaces absurdity and all these types are cast adrift in lifeboats to fend for themselves.
Nearly all the characters are deeply flawed, especially J Bruce Ismay, managing director of the White Star line, who cravenly jumps aboard a lifeboat with the women and children. The only one to come out with any credit is the strident feminist the "Unsinkable Molly Brown" who threatens to throw intolerable Quartermaster Hichens (Liam Mulvey) overboard. This is a barnstorming performance by Rosalind Blessed who proves that she has inherited her father's lungs along with his acting ability.
A night to remember.
Jonathon Watson, The Stage
Criticising any artistic endeavour that commemorates a tragedy can be a thankless task. Only two weeks ago, one columnist was lambasted for calling Julian Fellowes' Titanic a cash cow, capitalising on the vogue for period drama the writer's recent successes created. Or, in her words, Drownton Abbey.
Luckily, Chris Burgess' treatment avoids such pitfalls, as it makes the transition from the billion-dollar-grossing movie its title conjures to the stage with reasonable aplomb. He probably oversells the anniversary with trite, anachronistic dialogue – "they'll be talking about this 100 years from now," a character nudges at one point – but that doesn't ruin his canny ability to weave humanity into the threads of an epic event. In fact, I preferred it when the ship plays second fiddle to the truths of this social cross section of people as they are ferried to their annihilation.
It also works because director John Plews allows his gifted ensemble the time to invest intimacy into their characters. As the two lookouts who, interestingly, have been marginal figures in other accounts of the story, Matthew Walker and Steven George lend them exactly the right balance of stupidity and roguish charm for us to love them. Amy Joyce Hastings is an assured, tricksy servant, while Jamie Partrdige sparkles as a diamond-hungry womaniser.
With Rosalind Blessed's seismic, charismatic turn as loud mouth Margaret Brown bettered only by Suzi Lombardelli's astounding costume design, it's a tribute at London's highest theatre above sea level that you need to look out for. Even if you do know what's coming.