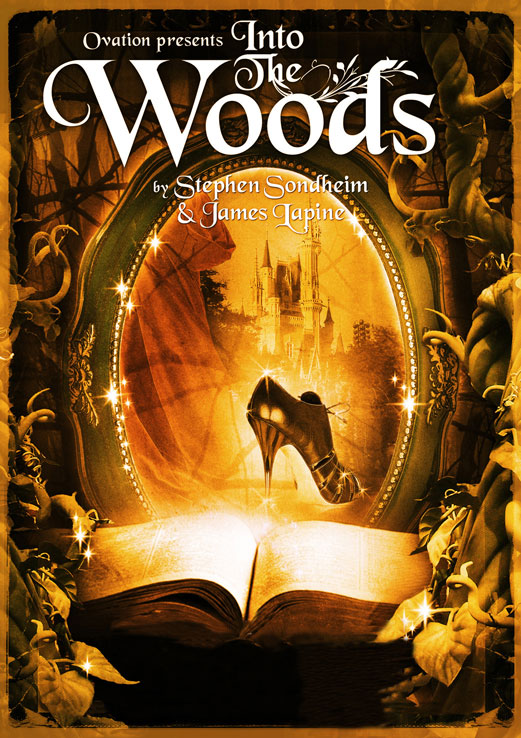 Alice Keedwell - Rapunzel / Cinderella's Mother / Giant / Clarinet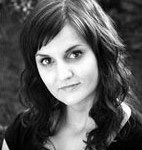 Alice trained at the Guildford School of Acting. Her most recent work includes: Imogen/various (clarinet) Miss Sign On; The untold story of a Diva on the Dole (Edinburgh Festival, George Square and Warehouse Theatre); Cabaret Host/Sprenger Vinegar Tom (Cobden Club); Bernadette in A Karaoke Wedding (Union Theatre); Annie Orgasm the Musical; Eve For God's Sake and Witch/Rapunzel Hansel and Gretel (Edinburgh Festival, Royal Scots Club). Other credits include The Thornton's a short for paramount comedy (Baby Cow productions); Helene in Sweet Charity (Yvonne Arnaud) and Ella/Passionella in The Apple Tree (Electric theatre). Alice is really excited to be part of this revival of Into the Woods.
Alexander Bradford - Cinderella's Prince / Lucinda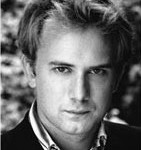 Alexander holds joint British and French nationality and recently graduated from the Royal Academy of Music with a post graduate diploma in Musical Theatre. Prior to this he attained an MA in Art History and International Relations at St Andrews University where he sang in The Alleycats Acapella Group. Credits at the Academy included Frank in Merrily We Role Along; John in After Miss Julie and Sandor / Zinnowitz in Grand Hotel. Whilst at St Andrews credits included Giuseppe in The Gondoliers; Ferdinand in The Tempest; The Baker in Into The Woods and Frederic in The Pirates of Penzance. Alexander is extremely excited to be performing in Into The Woods
Daniel Summers - Jack / Clarinet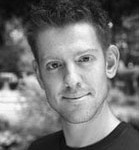 Daniel graduated from Mountview last year where he played roles including, Lazar Wolf in Fiddler on the Roof; Ching Ho in Thoroughly Modern Mille and Jesus in Godspell. Since graduating he has played various roles in the UK and an International tour of Thomas the Tank Engine. He just finished playing the role of Roy in Rebels and Retail at the Trafalgar Studios for Perfect Pitch. Other roles include Cyril in Summer Holiday (Wolverhampton Grand); Rooster in Annie; Billy in 42nd Street and Will Parker in Oklahoma. Daniel trained in orchestral conducting at the University of East Anglia and his musical direction work includes Scrooge (Lichfield Garrick) and several concerts at the Dormston Mill Theatre. Daniel is delighted to be involved in this production of Into the Woods.
Dominic Brewer - Baker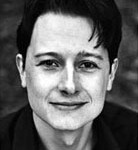 Dominic was born in Bristol and trained at Webber Douglas. Theatre credits include Harold in Harold and Maude (European Tour, TNT Theatre); the title role in Hamlet and Andrew Aguecheek in Twelfth Night (both Cambridge Shakespeare Company); Andrew in Son of Man (Canal Café); Earl in Whistle Down the Wind (Palace Theatre, and first national tour); Richard Rich in A Man For All Seasons; Dick / Captain Flint in Treasure Island and Justin West in Dolly West's Kitchen (all Pitlochry Festival Theatre); Jem Finch in To Kill A Mockingbird (New Vic Theatre, Newcastle-under-Lyme); The Young Thing in Michael John LaChiusa's Hello Again (European Premiere, Bridewell Theatre) and most recently Jerry in Lucky Nurse and Billy in The Musical of Musical: The Musical (Edinburgh Fringe Festival).
Dominic is delighted to be taking part in his third Sondheim production, having appeared as Augenti in Passion (Bridewell Theatre) and Young Buddy in the Landor Theatre's critically acclaimed Follies , and to be making his Gatehouse debut in this exciting production.
Emma Odell - Cinderella / Flute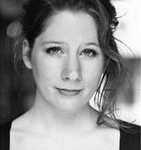 Emma graduated from the London School of Musical Theatre this year. Theatre credits include: Peep Bo / Katisha in The Mikado (touring production, Opera Della Luna); Helen in Loving Art (Landor Theatre) and This Land: The Story of Woody Guthrie (touring production, Interplay Theatre). More recently Emma played the flute in Big Top (Bridewell Theatre). She is a BBC Fame Academy Bursary and Performers' Fund winner and was a finalist in the Stephen Sondheim Society Student of the Year Competition at the Trafalgar Studios in June.
Holly Aisbitt - Jack's Mother / Violin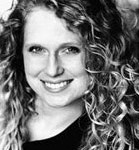 Holly trained at Mountview and Trinity College of Music. Roles at Mountview include Rebecca/ Rafaela in Elegies….; Stella Deems in Follies and Hermia in A Midsummer Night's Dream. Since graduating Holly has appeared in a workshop of Ray Cooney's Time's Up, performed a set in Cabaret Confidential at the Leicester Square Theatre, sung at the ROH, the proms, in a BBC masterclass and has provided vocals on a number of short film soundtracks. She is delighted to be appearing in her favourite musical in Highgate.
John Rogerson - Step Mother / Granny / Steward / Clarinet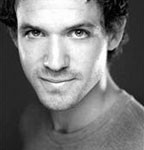 John trained at Mountview Academy of Theatre Arts. Whilst training he played Mark in A Chorus Line (The Shaw Theatre); Drake in Honk! (Vauxhall) and Saul in the Stephen Schwartz and Charles Strouse musical Rags (The Chelsea Theatre).
Professional experience includes The Pirate of Penzance (London Bridge); Pirates of Penzance with the Carl Rosa Opera Company (UK, American and Canadian Tour); Rick in A Slice of Saturday Night (Edinburgh Festival); Pawnee Bill in Annie Get Your Gun, (The Union Theatre) and Romeo and Juliet with The Stuttgart Ballet (London Coliseum). John is very happy to be making three professional debuts; his first performance Upstairs at the Gatehouse, his first Stephen Sondheim show and his first cross-dressing performance!
Lauren Appleby - Little Red Riding Hood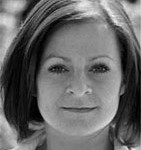 Lauren graduated from The Arts Educational School in London where she gained a BA Hons in Musical Theatre. Her most recent theatre credit was playing Ensemble & Assistant Dance Captain in Our House (UK Tour). Other theatre credits include: Jill in Jack and the Beanstalk (Wakefield's Theatre Royal); Phantom and understudy Columbia and Magenta in The Rocky Horrow Picture Show (UK Tour 2006); Swing in The Rocky Horror Picture Show (UK Tour 2006); Assistant Choreographer for Singing In The Rain (Hereford Courtyard Theatre) directed by Nikolai Foster.
Whilst at college roles include: Peggy Sawyer in 42nd Street (Directed by Nikolai Foster); Jan in Grease (directed by Timothy Sheader); Dance Captain & Ginger in The Best Little Horehouse in Texas (Directed by Robert Howie); Demeter in Cats (restaged by Kaye Brown); Maid & Dance Captain in Lucky Stiff (Directed by Nikolai Foster) and Hortense & Dance Captain in The Boyfriend (Directed by Cherida Langford).
Rachel Bingham - The Baker's Wife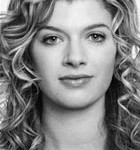 Rachel trained at the Mountview Academy Of Theatre Arts. Most recently she played the role of Jayne in Can You Keep A Secret? (Perfect Pitch – Trafalgar Studios). Prior to this she played ensemble and understudy Frau Zeller in The Sound Of Music at the London Palladium; understudy Shawntel/Eve in Jerry Springer -The Opera; understudy Mimi in Acorn Antiques -The Musical directed by Victoria Wood; Barbara in Time's Up written and directed by Ray Cooney; Martha Cratchett in Tim And Scrooge; ensemble in The Count Of Monte Cristo (workshop); Phillipa in Rubbish The Musical; the lead role Kate in Jack Dagger (workshop); Ado Annie in Oklahoma! (NYMT) and performances at the Sydney Olympic Games, Australia.. Television includes: T-Rex:100 Years in Pictures; CD:UK; Blue Peter; JML Plug And Sing and Jeremy Warmsley's music video Boat. She also appeared in the Honda Civic commercial choir making numerous car noises! Recordings include: The Lost Christmas; Tomorrow Morning (demo) and Polly Juice Potion for Harry Potter 2
Shimi Goodman - Rapunzel's Prince / Wolf / Florinda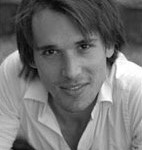 Shimi trained at the Guildford School of Acting. He was born in Tel Aviv, Israel. It was there he played the part of Don José both on stage and in the film of Carmen – a Rock Opera. During his studies he won the Musical Theatre Award 2001, was a prize winner at the Surrey Male Singer Competition and graduated with Distinction in 2002. He also trained with the Impulse Company taking the two year Meisner Acting Technique course. Shimi's West End debut was understudying and playing Akaash in Andrew Lloyd Webber's production of Bombay Dreams (Apollo Victoria). Other parts include: Douglas/Hooded Man in Party Time/Mountain Language (Landor); understudying and playing Robbie Gould in Dirty Dancing (Aldwich); understudying and playing Mary Sunshine/Swing in Chicago (Adelphi); the Emcee in Cabaret (Yvonne Arnaud); Man 1 in Songs for a New World (Bellairs Playhouse) and ensemble in Anyone Can Whistle (Bridewell Theatre). Recently Shimi returned to Israel for it's 60th anniversary celebrations to create the lead role of Samuel in the world première of the musical Salt & Honey. In America Shimi sang at New York's famous Don't Tell Mama. Cast recordings: Dirty Dancing, Over the Threshold and Attic.
Susan Kyd - Witch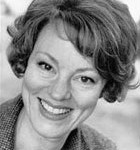 Susan trained at LAMDA, Ecole Jacques Lecoq, Central School of Speech and Drama (MA Actor Training and Coaching). Theatre credits include: Total Eclipse (Menier Chocolate Factory); Playhouse Creatures (Upstairs at the Gatehouse); Rabbit Frantic Assembly (Lyric Hammersmith and tour); Time and the Conways (Old Vic, West Donmar) Pal; Joey! (Half Moon and Albery. Repertory and tours, Noises Off, A Midsummer Night's Dream, The Rivals, The Vosey Inheritance, The Master Builder, Faustus, Richard III, Happy End, Blythe Spirit, The Importance of Being Earnest, The Real Thing, An Ideal Husband, What The Butler Saw and Les Liasons Dangereuses. Television imcludes: Little Miss Jocely, Doctors, Victoria and Albert, Genie in the House, Up the Garden Path, Red Dwarf, Casualty, Married For Life, The Chain, Commander 11, Allo Allo, Murder, Lovejoy, Inspector Morse, Coronation Street, Smith and Jones, The Upper Hand.
Films: A Business Affair and Dance With A Stranger. Susan's best tale to tell is her daughter Nell.
Racky Plews - Director
Directing, choreography and assisting (A.D.) credits include: Me and My Girl (London Palladium); Marriage of Figaro (Shaw Theatre and A.D. For Opera East); Assassins (Landor Theatre); Mac Bitch! (Perfect Pitch) Faith Brown & her Boys in the Buff (A.D. Pleasance, Edinburgh);, La Traviata, The Marriage of Figaro and Madame Butterfly (HGO); Sophie Tucker's One Night Stand (New End Theatre, Kings Head & Hackney Empire); many shows as residcnt director Upstairs at the Gatehouse including: A Tale of Two Cities (A.D.), The Young Ones, Starting Here Starting Now, Side by Side by Sondheim, Cole, The Wiz, Last Train To Skaville, Hot Mikado, Return to the Forbidden Planet, It's Only Make Believe and From A Jack To A King; Flopstar (Gilded Balloon & Kings Head); Rough Crossing (Middle East Tour); Forever Plaid (No.1 UK National Tour). Racky is delighted to be working with such a talented cast.
Dom Carter - Musical Director and Pianist
Dom has many jobs: musical director, composer, arranger, orchestrator, pianist, organist, singer, teacher, voice coach, basically anything that will pay him! His MD credits include: Forever Plaid & The Young Ones (Upstairs at the Gatehouse); Guys and Dolls, Salad Days (a personal favourite), The Best Little Whorehouse in Texas, cabaret shows a-plenty and was the pianist on Ovation's revivial of Forever Plaid. Dom has recently finished a national tour with All The World's A Stage (Time of Our Lives Music Theatre) in which his talents as a pianist and vocalist were required and has just finished working as MD for a recording of The Rose Tattoo (Pickering /Loveless) and writing /arranging his own album. Dom is a graduate of Pembroke College, Cambridge, where he was an Organ Scholar and read Music. Following this he trained in Musical Theatre at the Royal Academy of Music. He has studied accompanying with Simon Smith and Alexis French. He is the composer of three successful shows: Jazzmatazz, Apocalypse: the Musical and Happyland all of which have recently enjoyed successful runs at the Edinburgh Fringe.
Alex Weatherhill - Musical Co-Ordinator
Alex divides his time between performing, arranging and recording. In 2006 he released an album, 'My Other Voice', of Classical Crossover material using his unusual counter-tenor range. Musical Director and/or Arranger credits include: Broadway at the Broadway: A Salute to Jerry Herman (Broadway Studio, Catford); Mack and Mabel (Broadway Studio); Swing it on Broadway (UK Tour); Annie Get Your Gun (Union Theatre); van der blast showcase (Delphont Room, Prince of Wales Theatre); Concert 2K (theatre tour); Stage and Screen/An Evening of Entertainment (Swan Theatre, Worcester) and A British Cabaret (Berkeley Castle). Previous theatre credits include: Avrahm in Fiddler on the Roof (UK & Ireland Tour); Buttercup/Josephine/Cousin Hebe in the All Male HMS Pinafore (Union Theatre); Soloist in Last Night of the Proms and The Christmas Spectacular (Thursford); Mary Sunshine in Chicago (Adelphi); Frederick in The Priates of Penzance; Riff in West Side Story; cover Jesus/Judas in Jesus Christ Superstar; Mole in Wind in the Willows; Vasek in The Bartered Bride and Prince Orlofsky in Die Fledermaus. For further information see www.alexweatherhill.co.uk
Stephie Hoyle - Designer
Stephie was the designer on: Bink And The Riddle Of The Sphinx (national tour) and Assassins (Stantonbury Theatre, Milton Keynes). She was the design assistant to Christopher Wood's: Loves Labour's Lost (Rose Theatre), Once Upon A Time At The Adelphi (Everyman and Playhouse Theatre, Liverpool), Scandinavian Showgirls (pre production) and Sleeping Beauty (pre production). Stephie was also design assistant and model maker on: Othello, Parade (Donmar Warehouse), Guys And Dolls (Broadway), Noughts And Crosses (RSC), Marie Antoinette (Houston Ballet), Never So Good (National Theatre) and Pinocchio (New Vic Theatre, Newcastle Under Lyme). This will be Stephie's first production at Upstairs at the Gatehouse.
Howard Hudson - Lighting Design
Howard's recent credits include: A Tale of Two Cities, Talent, The Young Ones and Forever Plaid (Upstairs at the Gatehouse), Histrionics (Underbelly), A Midsummer Night's Dream (Cochrane and French Tour), Romeo & Juliet (Jermyn Street), Twelfth Night (Cochrane and French tour), The Importance of Being Earnest (Jermyn Street), Romeo and Juliet (Cochrane and French tour, Richard III (St. Stephens), The Shakespeare Revue (UK Tour and New End) and A Christmas Carol (St. Stephens), From the Pit of My Stomach (Etcetera Theatre). Assisting and associate credits include: All Bob's Women (Arts Theatre), Hair, Deathtrap and Five Guys Named Moe (English Theatre Frankfurt), Aladdin (Cochrane), Lonestar and PVT Wars (Kings Head) and Havana Rakatan (Sadlers Wells/Peacock) and The Bohemian Girl (Opera South). For more information see www.howardhudson.co.uk
Gemma Harris - Associate Design and Prop Maker
An architecture graduate from Brighton University, Gemma began her career working as a production designer for both fashion and TV. She then moved to Ovation where she has been involved with a number of their theatre shows and other productions at Upstairs at the Gatehouse. Credits include for set design: Forever Plaid and assistant set design for Talent (both Ovation), Forever Plaid (Kuala Lumpur), Jim Bowen Look At What You Could Have Won (Edinburgh). Graphics & Props design: A Tale of Two Cities, Big Bruvva (Edinburgh), Forever Plaid, The Young Ones (both Ovation), Assassins (Landor). Poster design: Forever Plaid, Talent, Be My Baby (all Ovation), Eugene Onegin, Idomeneo & Elixir of Love (all HGO), Production Manager: Humble Boy & Dinner (both Ovation & Tenth Planet).
Peter Eltringham - Sound Design and Operator
Peter is a budding young sound designer and technician currently studying in his second year of Theatre Sound at the Central School of Speech and Drama. Recently he has worked on two productions at the Embassy Studio: The Love of the Nightingale and The Sightless & Interior. Next year sees Peter embarking on two new productions as sound designer, the musical Year of the Pig and a newly commissioned piece for the 500th anniversary of St. Paul's Boys' School based on Milton's 'Paradise Lost'. Peter hopes that working on Into The Woods will be a stepping stone to bigger and better things.
Heather Rose - Stage Manager
A graduate of stage management from McGill University Drama and Theatre in Montreal, Canada, Heather Rose moved to London in December 2006. She has managed to keep herself busy since then with productions of Henry V and Playboy of the Western World (Riverside Studios, UK Tour), Murder in the Cathedral (St Paul's Church, Covent Garden) A Public Kind of Privacy (World Premiere, White Bear and small tour), The Boatswain's Mate (Finborough Theatre), Limbo (Arcola Theatre), Frankenstein and The Tempest (Greenwich Theatre, Sheffield Crucible, Scarborough SJT and UK tour), Casanova (Greenwich Playhouse), Frinton Summer Repertory Theatre, Crooked Wood (Jermyn Street Theatre), Obama the Musical (Baron's Court Theatre), and Our Ellen (St Paul's Church, Covent Garden). Heather is thrilled at the opportunity to work on one of her very favourite musicals, and also to write about herself in the third person! Many, many thanks to the wonderful cast and crew of Into the Woods. Hopefully you know who you are – if not then you probably missed the half…!!!
Frances Hollis - Assistant Stage Manager
Frankie is currently on her gap year before embarking on a technical theatre course at one of London's universities. During her sixth form year at Camden School for Girls she stage managed five shows: The House of Bernado Alba, Peter Pan, Catch, Anything Goes and The Good Woman of Setchuan. At Upstairs at the Gatehouse Frankie was the lighting and sound operator for Ovation & Tenth Planet's production of Dinner and stage managed Mac Bitch, I Love You You're Perfect Now Sing Again! and Forever Plaid.
Simeon Miller – Lighting and AV Technician
Camden New Journal
An enchanting stroll through the woods
INTO The Woods is a triumph, a departure from the normal rock'n'roll beat which emanates from Highgate village at this time of year, but nevertheless still a triumph.
It's built on hard work, a talented cast assembled at Upstairs At The Gatehouse and a bit of magic from the master lyricist Stephen Sondheim, who created this wonderful – albeit complicated – meeting of fairytales.
Nowhere else but in this misty world of woods, palaces and turrets (all above a pub at the village crossroads) will you find Little Red Riding Hood shaking hands with Jack from Jack And The Beanstalk and Cinderella trading exchanges with Rapunzel.
Throw in a witch scary enough to give the kids in the front row a fright or two, some magic beans and Paul Nicholas (Vince from Just Good Friends) appearing as a hologram narrator – and what more could you want?
Some decent songs?
There are those too, although this show isn't about knockout numbers. Instead, the craft is in the effortless lyrics which zip from one witty line to another before you can catch breath. It's a wonder that not a word was missed as a series of plots and sub plots meld into one.
Shimi Goodman and Alexander Branford shine as two campy comedy princes. Dominic Brewer excels as The Baker in search of ingredients for a mystic brew, perhaps only outdone by Rachel Bingham as The Baker's Wife, who captures the puzzling world these characters are mischievously thrown into by Sondheim. She was marvellous.
This is the seventh seasonal musical in a row I've seen at this theatre, and there is a reason I keep going back. It's usually rock'n'roll thrills but a more sedate stroll into the woods was just as absorbing.
Geoff Ambler, Reviews Gate
Into the Gatehouse for a musical delight.
With lyrics bursting with wit and wisdom, a delightful operatic score and an alternative treatment to the schmaltzy tales that inspire the usual seasonal fayre filling theatres at this time of the year, Into The Woods makes a welcome London appearance Upstairs at The Gatehouse.
On the surface James Lapine and Stephen Sondheim's masterpiece deals with fairytale people such as Jack, who sells his cow, Cinderella, with all her family problems and Rapunzel: "High in her tower, she sits by the hour, Maintaining her hair." However Into The Woods is so much more than that. Well-developed characters, hilarious situations deconstructed from popular stories and music that is some of Sondheim's finest, go hand in hand with love, betrayal, murder and tragedy, while beneath it all is a cornucopia of Sondheim/ Lapine wisdom that could replace a shelf full of self-help books – and actually be of help.
At The Gatehouse, director Racky Plews has again created some thoroughly entertaining musical theatre, with Rachel Bingham's Baker's Wife, Emma Odell's Cinderella, Daniel Summer's Jack and Dominic Brewer's Baker all exceptional, all delivering on Sondheim's exacting and delightful score, along with a remarkably feisty and perky Little Red Riding Hood, stuffing her face with cakes while lighting up the murk. Alexander Bradford and Shimi Goodman, who double as Cinderella's sisters, are every bit the dashingly vain and charmingly hilarious Princes.
Designer Stephie Hoyle, working for the first time at The Gatehouse, has created a fantastically dark and gloomy Wood which includes a screen, allowing the cast to merge, Brief Encounter style, with projections of the set and themselves, as well as a video of narrator Paul Nicholas, who bends and shimmers, unnervingly wraithlike.
Upstairs at the Gatehouse always manages to stage engaging and enjoyable fringe theatre and Into The Woods is utterly magical. A wonderful, edgy alternative to the traditional seasonal shows.
Mark Shenton, The Stage
The annual Gatehouse Christmas musical has notched up an impressive decade-long pedigree of providing one of the most cheerful and best-produced of all seasonal shows, but for its 11th show this year, it takes an altogether darker and more ambitious turn with Sondheim's deceptively non-traditional 1987 take on popular fairy tales Into the Woods.
It may contain a line-up of some of panto's most beloved characters, from Jack and the Beanstalk to Cinderella and Little Red Riding Hood, but producing it at Christmas – and with a publicity poster image of a shimmering sliver shoe in the foreground of a castle, within a sepia-tinted mirror frame – could be more than a little misleading for audiences seeking light Christmas relief.
Director Racky Plews tries to have it both ways, introducing a pantomimic element by having Cinderella's stepsisters Lucinda and Florinda played by men in drag – yet the actors concerned, Alexander Bradford and Shimi Goodman, also double up as Cinderella's Prince and Rapunzel's Prince respectively, taking Sondheim and Lapine's parable of twisted family and sexual relationships one step further than even they intended.
The production also resourcefully seeks to combine two recent approaches to Sondheim – the introduction of film and live animation beside the onstage action and the use of several actors who double up as musicians (with five of them supplementing a live band of four players).
The film proves a nifty way of allowing Paul Nicholas – who is, in fact, in panto at Wolverhampton this year – to make a double appearance here as twinkling narrator and Fagin-like Mysterious Man. It cleverly complements Stephanie Hoyle's impressive design.
The onstage actor/musicians, which include Emma Odell's Cinderella doubling up on flute, Cinderella's mother Alice Keedwell on clarinet and Jack's mother Holly Aisbitt on violin, provide welcome additional musical texture to Sondheim's bracing and melodic score.
Dominic Brewer's Baker and Rachel Bingham as his wife offer a touching portrait of a couple discovering that it will take two, in every sense, to realise their ambitions to have a child, and bring both vigour and rigour to their singing as they do so.
Lucie Powell, Time Out
****
There's nothing remotely traditional about this pantomimic riff from Stephen Sondheim and James Lapine. A clutch of familiar fairytale characters arrive, only to implode in the narrative swirl of these deeply deceptive, metadramatic woods. Cinderella, it transpires, is less taken with the prince than with the palace. Jack deeply regrets his actions up the beanstalk. And Rapunzel finds herself, upon being freed from her tower, in desperate need of a good therapist. Even the narrator isn't safe from Sondheim and Lapine's persistently ironic experiment with form.
Racky Plews's ebullient, rough-and-ready production adds some twists of its own to this already labyrinthine tale. Casting Alexander Bradford and the gloriously laconic Shimi Goodman as the ugly sisters in drag lends comic Christmas bite to Cinderella's story, as does doubling them up as a pair of hilariously fey princes. Elsewhere, Plews's inventive economising also pays dramatic dividends, the four-strong band being ably supplemented on stage by an instrument wielding cast. Dominic Brewer and Rachel Bingham are supremely accomplished as the childless baker and his wife, as they attempt to navigate an antique gender dynamic with a modern moral compass. Sondheim's almost perversely prolix score occasionally runs away from the cast, and relaying Paul Nicholas's arch narrator through technically wayward video falls flat as a device. But this bumptious, neatly designed production provides unconventional, sweetly mocking, but distinctly seasonal fare.
Lyn Gardner, The Guardian
Can the beans ever justify the ends? It's a question you might ask of Stephen Sondheim and James Lapine's 1987 fairytale musical for adults, which has Jack and his cow, Rapunzel, Little Red Riding Hood and others running wild in the dark woods of the subconscious. A first half in which the Baker and his wife are sent by a wicked witch into the woods on a scavenger hunt, which if completed will lift the curse of their infertility, appears to end with a flurry of happy ever afters.
But the price of individual happiness versus the good of the community becomes the theme in a contrasting second act, in which Jack's beanstalk brings a marauding giant into the village, Cinderella's Prince turns out to be a lech, Rapunzel goes mad, and lives are abruptly terminated. Sondheim and Lapine wag their finger rather forcefully, but with musical ingenuity, as they tell us we must be careful what we wish for.
The lurch from romp to morality tale is hard to pull off, and the first mistake here is a design that suggests the woods have a geographical location when in fact they are, of course, a state of mind. The second is to have Paul Nicholas playing the narrator on video, a device that was hit by a technical glitch on the night I was there. One of the pleasures of Upstairs at the Gatehouse is the chance to see young musical performers getting a bite at the big roles, and Dominic Brewer and Rachel Bingham as the Baker and his Wife take the biscuit for doing full justice to Sondheim's alternately jaunty and haunting score.
Aline Waites, Ham & High
****
The Baker and the Baker's Wife are desperate to have a child and enlist the help of an old crone who turns out to be a witch. She promises to help if they collect four items for her.
You see, she is really young and beautiful and is under a spell which can only be broken by these four objects — namely Cinderella's slipper, Red Riding Hood's cloak, a lock of Rapunzel's yellow hair and the milk white cow belonging to Jack of Beanstalk fame.
Stephen Sondheim has landed us in a Grimm brothers' Pantoland — and these characters all come to life in front of your eyes. They also have dearest dreams to fulfill. Jack wants to be rich, Cinderella and Rapunzel are looking for their handsome Princes and Red Riding Hood craves adventure.
Luckily, there are a couple of Princes hovering about, bounding on and off and longing for romance, Cinderella, Red Riding Hood, Rapunzel and Jack all meet up in Upstairs at the Gatehouse's clever production of Stephen Sondheim's Into the Woods
a sexy tap dancing wolf lying in wait for Red and, of course, Jack finds pots of gold on top of his beanstalk. All ends happily — but we are only half way through!
What happens after Happy Ever After? Can it be true that to get your heart's desire is the greatest punishment on earth? Defying Jack's remark that "if the end is right it justifies the beans", Sondheim is not averse to the occasional pun!
As always, the production values at tine Gatehouse are stunning and there are fascinating and ingenious technical effects. Not the least being the virtual presence of Paul Nicholas throughout the play as the narrator — especially surprising as he is currently appearing as Hook in Wolverhampton.
Other characters appear on the backcloth and perform with themselves which makes it easy for doubling as in the two bounding princes who also play Uglies. Mr and Mrs Baker are endearing principals and I fell in love with the idiotic Princes, the naughty Red and the glamorous witch.
Sadly, cuts are not allowed and it is 20 minutes too long.
Nevertheless congratulations to Racky Plews on her direction and the technical team. A true coup de theatre.
Katherine Ives, Hornsey and Crouch End Journal
IN A MUSICAL world where fairy tales go wrong, traditional stories are interlinked with unexpected consequences.
Red Riding Hood gets her Granny's provisions from the Baker whose neighbour is a witch who is Rapunzel's mother whose Prince is the brother of Prince Charming… and don't even ask about the magic beans, Jack or the Giant's wife!
Attractive design creates overtones of the Brothers Grimm and suggests more than your average fairy story, as flora and fauna also overspill into the auditorium to set the scene.
The intimate atmosphere provides the ideal environment for Stephen Sondheim's storytelling and wordplay.
In an ensemble piece this talented cast, many of whom are also playing musical instruments, bring a buzz and energy which more than match the ambitious use of projections to double up characters.
Paul Nicholas, the narrator, appears as a projection only – the man himself is in the Wolverhampton panto!
Particularly memorable moments are a tap routine by a feisty Lauren Appleby as Red Riding Hood and a wonderfully cool-as-a-cucumber wolf performed by Shimi Goodman, who later appears as both a Prince and Ugly Sister.
Performances by Emma Odell as Cinderella and Dominic Brewer as the Baker stand out in this inventive production which should give Sondheim fans something to think about and those seeking an alternative to traditional panto a stimulating night out.
Sebastian Melmott, RemoteGoat.co.uk
"The Trees Are Just Wood"
Stephen Sondheim is one of the strongest dramatists of our age. The fun, pathos, intelligence and humour in each of his musicals is unparalleled by his peers. But, the one ingredient Sondheim has above so many new musicals is class. It is, therefore, not surprising he is so often revived by young ambitious theatre makers.
Into the Woods, currently being performed Upstairs at the Gatehouse, is a slick and ambitious production. Directed confidently by Racky Plews the production joins the queue in an slowly growing list of stunning Sondheim micro-revivals along with the likes of the Union's Sweeney Todd and the Menier Chocolate Factory's Sunday in the Park with George.
Sondheim is often accused of being too clever and it is true that when working with James Lupine, who wrote the book for both Into The Woods and Sunday in the Park with George, he is at his boldest. As with the afore mention work, it is the difficult second half that poses the biggest problem.
At the interval my companion turned to me thinking the show was over – and why not? Everything is resolved and do we really need the second act? Well, yes and no. The post interval virtues are less accessible than the more familiar sentiment of the first half. Luckily, many of the outstanding performances in Plew's production act like salt to the material – bringing more flavour and emotion from the second half than other productions have previously achieved.
The set is an ingenious combination of projection, small tunnels and a facade that seeps its way into the audience which makes the playing space look deceptively large. Lighting design was spot on too and with some subtle touches often lacking in Fringe pieces.
Overall, it's the best musical I've seen this festive season – and I've probably seen a few too many – and the question remains: could this show transfer and receive the same level of acclaim a more West End centric venue can offer?
We can only hope so.
A classy production through and through.
John Lawrence, The Archer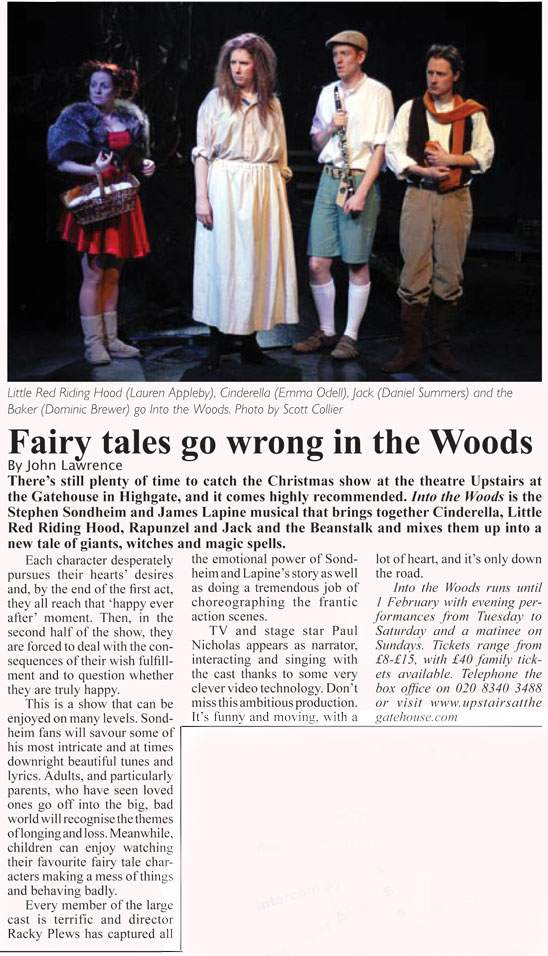 John Roberts, The Public Reviews
Sondheim and Lapine's musical tells the story of a childless baker and his wife, who finding out that a curse was placed upon them to keep them barren, set off Into the Woods to find the four things the Wicked Witch needs to un-break the spell. Whilst in the woods we encounter several familiar faces from some of the best loved fairytales but this is where any familiarities end, instead we are cleverly shown the unpleasant character traits that these well known characters possess, and in the end, their greed for wanting more in life than they have is inevitably each of their downfalls.
Racky Plews directs this small revival with real heart and character far more so than the recent lavish and overly expensive production at the Royal Opera House. Plews gives this production a real comedic flair with some splendid touches, the bird on the flute is one perfect example, helped along the way with some creative and ingenious use of video projection (designed by Martin Walton) throughout the performance.
A simple but hugely atmospheric set by Stephie Hoyle, who after seeing her set of Once Upon a Time at the Adelphi you know you will get a design that has been well thought out and true to the nature of the piece, and that's just what you get with the set of Into the Woods with subtly atmospheric lighting by Howard Hudson this show is a visual treat. Commanding the stage in this production is Dominic Brewer (Baker) and Rachel Bingham (Bakers Wife) who really steal the show as the childless couple, belting out their songs with a powerful and emotional resonance. Lauren Appleby's Red Riding Hood is a simple joy to watch and brings a highly energised and slightly menacing performance, with other notable turn coming from Daniel Summers as the simple but ever so endearing Jack.
If one was to find fault with this production it would be the use of the cast playing instruments on stage, this was never fully explored unlike The Watermill's production of recent West End production of Sunset Boulevard, but this is a small niggle in what otherwise is a splendid production
One would suggest that if you are looking for a production to see over the next two weeks then book yourself a ticket to this production, it will take you a long time to find a musical in the London that has this much magic and charm.
Mark Valencia, What's On Stage
Into The Woods is an ensemble show that corrals the stock characters of fairy tale into a single narrative. Rapunzel (the admirable Alice Keedwell), Cinderella (Emma Odell), Red Riding Hood (Lauren Appleby) and the rest all cross the path of a childless Baker and his wife (Dominic Brewer and Rachel Bingham, both excellent) as they attempt to do the bidding of a boo-hiss Witch (Susan Kyd) and thereby reverse the spell that caused their barrenness
This Gatehouse production may not sizzle, but it certainly simmers nicely for the best part of three hours. Racky Plews directs with an inventive eye for comic potential and she marshals a gifted cast of eleven (twelve if you count Paul Nicholas's pre-recorded Narrator) to great effect within her limited space. Lighting and design are nicely moody, the band is sprightly and the droll use of technology is a visual delight.
It was a splendid idea to double the Princes with the Ugly Sisters, the more so as they're played by such a versatile pair of mezzo-baritones as Shimi Goodman and Alexander Bradford. Goodman in particular steals every scene he's in, and by the time he's added a sumptuous cameo as a big, bad-ass wolf he has the whole show – and the audience – in his pocket.
Jonathan Lovett, The Enfield Gazette