Book by Chris Burgess

Based on an idea by John Plews
Ovation's show for the 2000 / 2001 holiday season is a brand new musical. Set in a derelict cinema where movie characters come to life, 'It's Only Make Believe' borrows an idea from Woody Allen and a style from Bob Carlton. There are eighteen great songs delivered by a cast of ten talented actor-musicians. Using popular tunes of the last six decades the show features words and music made famous by, amongst others, Queen, Bobby Darin, Elvis Presley, Darts, Neil Sedaka & Tammy Wynette.
Ally Holmes - Beverly (Bev) Goodwin)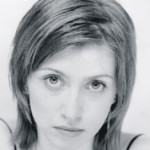 Ally has recently graduated from Mountview having completed the Postgraduate Musical Theatre Course. Previous to this she completed a degree in Acting: Devised performance at Bretton Hall. Her credits include Amy in Girlfriends, Soloist In World Goes Round and Angela in Elegies for Angels, Punks and Raging Queens. She played Hilda in Kaddish at the Edinburgh Festival. She directed and performed in Godspell and directed and devised Kiss Me. Ally is delighted to be performing Upstairs at the Gatehouse and would like to thank her parents for making her practise her scales and giving in and getting her a saxophone!
Vivian Barry - Carol Hawkins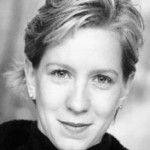 A recent first class graduate from Mountview Theatre School, Viv's stage credits include Sally in Me and My Girl, Satan in The Nativity, Polonius in Hamlet (Brighton Festival) and La Boheme (Glyndebourne Touring Opera). Viv recently finished a National Tour of How High is Up at Sadlers Wells Theatre. Having performed as Mother Hubbard in Mother Goose last Christmas, Viv is delighted to be involved in this new production. Television credits include Water for LWT and Victorian Values for Channel 4.
Seth Jee - Kevin (Kev) Sinclair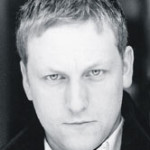 Seth gained a three year scholarship to the Academy of Live and Recorded Arts. As a young actor his television roles included Arthur in Alison, Craig Richards in Chalkface, Boom in Back-Up, Andre in Harry's Mud, Eddie in News at Twelve and Darren in Family Pride. Theatre includes Silvius in As You Like It, Drummer / Band in Hitler Dances, Robert in Rocket Man, Thurio in 2 Gentlemen of Verona and John Perks in The Railway Children. Seth has recently completed a two year contract playing Mickey in the West End performance of Blood Brothers and is delighted to be performing in this new musical.
Martin Craig - Andy McGregor & Harold C Jenkins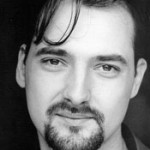 Martin trained at Mountview Academy of Theatre Arts. Theatre credits include Begbie in Trainspotting (National Tour), Malvolio in Twelfth Night (National Tour) Joe in Flatmates (Birds Nest Theatre), Berowne in Love Labours Lost (Edinburgh Festival), Macbeth in Shakespeare for Breakfast (Edinburgh Festival), Jim Turner in Time in the Village (Camden People's Theatre). Film credits include Clark Kent in Revelations 22 Phoenix at 4 Productions in association with Future Land Productions. Martin also gets 'satisfaction' playing Bill Wyman in The Rolling Stones tribute band 'The Strollin' Bones' (Strut & Stroll Circus). www.strollinbones.co.uk
Lisa Baird - Gran (Mrs H)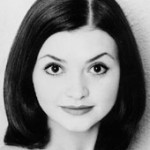 Originally from central Scotland Lisa trained at the Arts Educational School in London where she studied Musical Theatre for three years. Lisa's credits include Snow White in Snow White and the Seven Dwarfs at the Weymouth Pavilion and the Wakefield Theatre Royal, female vocalist for Stella Line Cruises, Babes in the Wood at the Players Theatre, Snow White, Aladdin and Cinderella at the McRoberts Arts Centre and a film for Picardy Productions.
Michael Kantola - Brad Maguire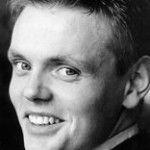 Michael recently graduated from Mountview Theatre School with a B.A. in Performance. Since graduating Michael has been understudying Tom in the new musical Snap at the Jermyn Street Theatre. He is also helping on the technical side with the new comedy play Average in the Bolivar Theatre. Michael is very pleased to be playing the part of Brad in It's Only Make Believe.
Lucy Victory - Donna Deecup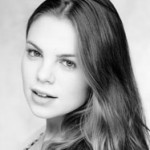 Lucy trained at the London School of Musical Theatre. Since graduating her theatre roles include: Alice Fitzwarren in Dick Whittington (Stag Theatre, Sevenoaks), Miranda in Return to the Forbidden Planet (Alban Arena), Mandy in Theatrical Love (Wimbledon Studio) and Swing in Disney's Beauty and the Beast (Dominion). Workshops include: Starbuck in Moby Dick, Bess in Houdini and Sarah Vane in The Picture of Dorian Gray. Film credits include the title role in The Girl (Ind.Film Co) and Laura in Intimacy (Q.P.S Productions). Lucy was a featured artist at the Chichester Fringe Festival in 2000 performing in her one woman show and as a special guest backed by The London Community Gospel Choir.
Dean Armstrong - Frankie De Chino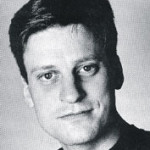 Dean trained at East 15 Acting School and has worked extensively in theatre all over the country. Roles include Cinna in an outdoor production of Julius Caesar with the Les Miserables Company in Manchester, Thomas in 84 Charing Cross Road actually on the site at 84 Charing Cross Road, Paul in Barefoot in the Park, Sheringham, And a Nightingale Sang – Buxton Opera House, Bernie in Lonely Hearts – Chesterfield, Pomegranate and Giovanni in Can't Pay Won't Pay! at Hebden Bridge. Musical theatre roles includes Huckleberry Finn in a tour of The Adventures of Tom Sawyer, Mr Grimes and Mrs Bedonebyasyoudid in The Water Babies at The Bloomsbury Theatre, Cleo Laine's The Stables in Milton Keynes and Mr Perks (Porter) in Tour of The Railway Children. Dean also tours nationally with his own one man show Mr Bubbles!. Television appearances include the fainting policeman, PC Baker in Channel 4's Jake's Progress.
Titania Rodd- Lola Del Monte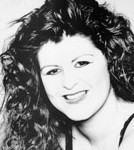 Titania graduated this year from Mountview Theatre School with a BA Honours in Performance Musical Theatre Option. School credits include Sonya in Godspell and Helene in Sweet Charity. Professional credits include Prince Charming in Cinderella (BHJ Productions). Titania also does session work on saxes, woodwind and other instruments as well as Latin and Rock 'n' Roll dancing for various venues. She also writes music and lyrics and is a published poet.
John Plews - Director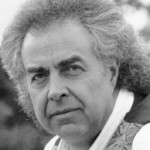 John trained at LAMDA and spent several years in Rep including a long stay at the Theatre Royal, Windsor. He has directed and produced numerous shows including many for cruise lines Cunard and P & O. At Upstairs at the Gatehouse John has directed Forever Plaid (also Edinburgh and National Tour) From a Jack to a King, It's Only Make Believe (which he co-wrote) and A Slice of Saturday Night. John is very much involved in the day to day administration of Ovation Theatres and Upstairs at the Gatehouse.
Christopher Whitehead - Musical Director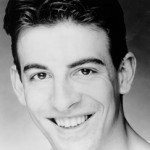 Chris trained at the Academy of Live and Recorded Arts. Credits as an actor include Ben in Paula's Balls (Upstairs at the Gatehouse), Weird Grifter in From a Jack to a King (Upstairs at the Gatehouse), Finch in How to Succeed in Business …. (New Arch Theatre, Waterloo), Charlie in When Movies were Movies (National Tour), and ensemble roles in Crazy for You, Dido and Aeneas, Un Ballo in Maschera and Tosca. As a musical director / supervisor credits include Forever Plaid (National Tour), Sherlock Holmes : The Musical, Sleeping Beauty (Prince Regent Theatre), Playing the Halls (National Tour) and As You Like It (Jermyn Sreet Theatre). Chris has also performed in various showcases and cabarets across London and Europe and has taught at ALRA, Italia Conti, The Actors Centre and Stagecoach. He is now the proud director of The Actors Choral Ensemble and the very proud co-director of Fresh Zephyr Productions whose next venture is a new musical Brighton Pier 'Maybe Next Year' set to open in Spring 2001.
Racky - Choreographer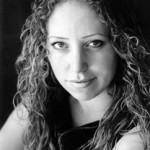 Racky trained on the Musical Theatre course at the Arts Educational School in London. Whilst there she appeared in and stage-managed many of the school's productions including Tin Pan Alley and Dracula Spectacula. Racky choreographed and managed the National Tour for Ovation's production of Forever Plaid. She also choreographed and designed the lighting for From A Jack to a King Upstairs at the Gatehouse last Christmas.
Lee Wilkinson - The Stage
Based on an idea by director John Plews and turned into a book by Chris Burgess, this fast-moving piece of musical theatre is simply gripping.
A decrepit cinema is purchased by luvvie Bev, splendidly portrayed by Ally Holmes, with the intention of converting it into a movie cafe. Her partner, the more practical Carol, ably played by Vivian Berry, opens some old cans of film to unwittingly release a trio of B-movies actors from the past. Lucy Victory takes on the role of blonde bombshell Donna DeeCup, Dean Armstrong is a mafia-type figure, with Michael Kantola playing the all-American action hero.
The multi-talented ten-strong team, who all sing and play at least one instrument, display varying degrees of versatility, as the enthralling and, at times, amusing dialogue is interspersed with song.
Eighteen tunes spanning five decades are slickly slotted into the plot so that there is something to stir the emotions of all age groups, from Cole Porter's I Get a Kick Out of You to Ricky Martin's Livin' La Vida Loca.
Martin Craig is equally at home as a smarmy architect and a strait-laced banker who, perhaps unwittingly, evokes memories of Kenny Everett as he exits the stage. Seth Jee as Carol's staid boyfriend, Lisa Baird as a wheelchair-bound granny, Titania Rodd as Lola Del Monte – she always says yes – complete the cast, alongside Chris Whitehead.
A real team effort from everyone, and very enjoyable indeed.
Juliet Rufford, Ham & High
The artistic team at Upstairs at the Gatehouse have come up with a show that is not just lowbrow but scandalously hybrid to boot. It's about two girlfriends who take over a derelict North London cinema. Left to make a success of the business and having doubts about her personal life, Carol finds support in the forgotten figures of the silver screen.
The production celebrates the world of the movies and that of live performance, incorporating a selection of favourite songs from the past six decades to tell its tale.
The plot reaffirms the old clichés of the genre that commitment and hard work pay off, true love wins through in the end and so on.
But the device of bringing the movie characters to life, inspired by Woody Allen's The Purple Rose of Cairo and indirectly attributable to the great modernist playwright Pirandello, is borrowed with a keen sense of how its comic possibilities might best be employed in the present context.
And, by crossing the boundaries between different media and different levels of reality in a space that itself lay disused for years before being handed over to its current management, several layers of irony are set into play.
One of the musical's most cherished ideals is that there may be potential in the apparently modest. Okay, so it's only make-believe in a room above a pub, but the 10-strong cast perform with evident enthusiasm and it is difficult not to respond.
Vivian Berry's performance as the unpretentious heroine cannot be faulted. She is a joy both to listen to and to watch. She manages to pull off that rare thing: not once during the entire evening to "act".
Among its other high points, the production can also boast a confident physical exploration of The Action-Adventure Hero and a wonderfully eccentric relationship between an old lady and one Frankie de Chino, minor character in Sicilian Massacre 2 and self-appointed care worker, before seeing Carol happily reunited with her adorably prosaic Kev.
Robert Streeter, Camden New Journal
Director John Plews credits Woody Allen's movie "The Purple Rose of Cairo" for his initial idea for this musical, plus inspiration from last year's production of "From a Jack to a King" at the Gatehouse.
This musical is the story of two businesswomen, Bev and Carol (Ally Holmes and Vivian Berry), who plan to turn a derelict cinema – The Roxy – into a film theme bar but don't quite have the money or experience.
Carol's fiancé, Kevin (Seth Jee), is about to be dumped because of his wetness, until he finds an old suitcase full of films in the basement of The Roxy which changes his fortune.
When Carol opens the cans of unseen movies, she unwittingly gives life to the films' stars who appear mysteriously to help her in her quest for love and success.
We meet an eclectic mix of flawed B-movie caricatures, including Brad Maguire (Michael Kantola) the Indiana Jones rugged adventurer type, accurate right down to the khaki fatigues, bull whip and "Buzz Lightyear" voice.
Frankie De Chino (Dean Armstrong) is the stereotypical Italian mobster complete with pinstripe suit and de Niro accent. However, Frankie turns out to be a bit of a softy and spends his time pushing Carol's wheelchair-bound mum (Lisa Baird) around the stage.
Last out of the suitcase, but not least, we meet Lola Del Monte (Titania Rodd) as the dark Latino beauty with a bit of lisp. She's Carmen Miranda without the fruit.
The storyline provides all the right hooks for the show's 18 songs, and the whole cast get their chance to sing and play.
One of the interesting features of the show is the musical flexibility of the performers, who pop up on different instruments throughout the evening with varying degrees of success.
This musical is full of energy and fun and has lots of toe-tapping tunes that should be recognisable to all.