Music and Lyrics by Cole Porter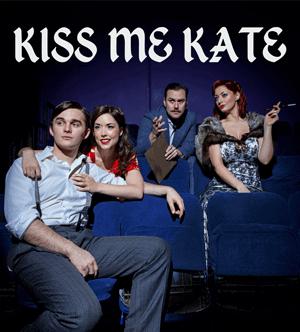 Book by Sam and Bella Spewack
Tony Award winning musical featuring Brush Up Your Shakespeare, Too Darn Hot, Why Can't You Behave?, Another Op'nin', Another Show, Always True To You In My Fashion and So In Love.
This exuberant show-within-a-show throws together gun-toting gangsters, sparring actors and romantic entanglements against a musical production of Taming of the Shrew.
Presented by arrangement with TAMS-WITMARK MUSIC LIBRARY, INC.560 Lexington Avenue, New York, New York 10022
KISS ME KATE played Upstairs at the Gatehouse
13th December 2013 – 26th January 2014
Sabrina Carter - Lilli Vanessi / Katharine
Sabrina trained at The Royal Scottish Academy of Music and Drama.
She was recently involved in the National Theatre's 50th Birthday Gala.
Theatre credits include: Christine in One Man, Two Guvnors (UK & International tour); Liza 2 in Liza, Liza, Liza (Tabard); U/S and played Annabella/Pamela/Margaret in The 39 Steps (Criterion); Lucy Harris in Jekyll and Hyde (No.1 UK Tour); U/S and played Elphaba in Wicked (Apollo Victoria); U/S and played Nancy in Oliver! (Drury Lane); Various roles in SSS (Leicester Square Theatre); Various roles in Song, Sip! (The Tron) Tigerlilly/Mrs Darling in Peter Pan (Eden Court); and Nancy McElhose in Clarinda (Scottish No.1 Tour).
Film & TV credits include: The Performance; Decision; and How do you solve a problem like Maria?.
Gavin Keenan - Fred Graham / Petruchio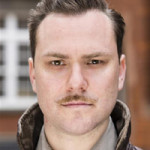 Gavin trained at London Studio Centre graduating with BA Hons.
For Ovation: George in The Drowsy Chaperone (Upstairs at the Gatehouse).
Theatre credits include: cover Lumiere in Disney's Beauty and the Beast; Skimbleshanks in Cats; walk-in Mary Sunshine and Amos in Chicago; cover Hanky in Aladdin with Sir Ian Mckellen (Old Vic); Mingo in Crazy For You (Kilworth House); and the Lord Chamberlain in Sleeping Beauty.
Gavin has also appeared in TV comedy The IT Crowd as well as a number of short films and test commercials, including one for Baxters Chunky Soup.
Olivia Holland-Rose - Lois Lane / Bianca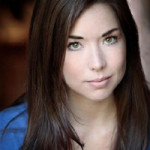 Training: Guildford School of Acting (graduated 2013)
Theatre credits include: Maureen Johnson in the Edinburgh Fringe Festival debut of RENT and Diana Bingley in I Love You Because.
Theatre whilst training includes: Amalia Balash in She Loves Me; Catherine in A View From the Bridge; and Louise Bigelow in Carousel.
Robbie Durham - Bill Cahoun / Lucentio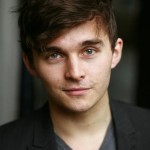 Training: Arts Educational
Theatre: Dreamboats and Petticoats (West End and UK Tour); The Confession Room (Landor Theatre); Olivier Awards 2011 (Drury Lane); Cinderella (Pavilion Theatre Rhyl); and Broadway to West End (Drury Lane Theatre).
Further information at: www.globalartists.co.uk
Phillip Arran - Harry / Baptista / General Howell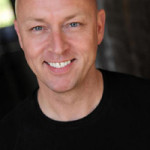 Swansea born Phillip's West End credits include: original cast of Priscilla Queen of the Desert (understudy to Bernadette); Jacob in Joseph and the Amazing Technicolor Dreamcoat; The Fleet's In; and The Styne Way.
UK Tour and Rep Theatre credits include: Rooster in Annie; Curly in Oklahoma; Chantal in La Cage Aux Folles; Cornelius in Hello Dolly; Gerald in Me and My Girl; and Cat in Honk!. Phillip created the roles of Henry Roberts in Amazing Grace and Eddie the Spiv in Swansea Women, both at the Swansea Grand Theatre and had great success playing multiple roles in the theatrical experience that was Cappuccino Girls.
Phillip also has a cabaret alter-ego, female impersonator CC Swan, originally created for Funny Girls in Blackpool but now a renowned name on the UK's cabaret circuit. CC Swan was the host of ITV's Karaoke Queen and has also appeared in numerous other television shows, with cameo roles in movies such as Gangster No.1, Too Much Sun and Around the World in 90 Days.
Dean Bray - Paul / Gremio / Ensemble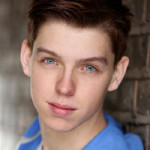 Dean recently graduated from Mountview Academy of Theatre Arts.
Theatre credits include: The West End Men (Vaudeville Theatre); and The Martyr – A New Musical (Soho Theatre).
Credits whilst training include: Seth in The Hired Man, Jack/Jesus in Reefer Madness, Anything Goes and Guys and Dolls.
Martin Steven Carlton - Gangster 2 / Ensemble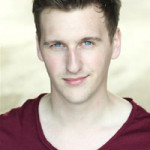 Martin is originally from Accrington in Lancashire, but now resides in London since graduating from The Guildford School of Acting in 2011 in Musical Theatre. Previously Martin trained at Cumbria Institute of the Arts in Carlisle for three years, graduating in 2010 with a 1st Class Honours Degree in Musical Theatre.
Professional credits include: Jon in Tick, Tick…BOOM! (Dylan Thomas Theatre, Swansea); Bruce in Kathy Kirby: Icon (Camden Fringe Festival); Frederic in The Pirates of Penzance (The Brookside Theatre, Romford); Harry in Shot at Dawn (Workshop musical / Camden); The Bandleader and Ensemble in The Best Little Whorehouse in Texas directed by Tim Flavin (Electric Theatre, Guildford); and Mordcha (the Inn Keeper in Fiddler on the Roof directed by Ken Oldfield (Yvonne Arnaud Theatre, Guildford). Martin has just returned to the UK after a six month engagement as lead singer for AIDA cruises.
Matthew Hartley - Hortensio / Ensemble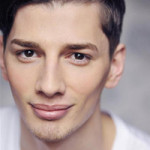 Training: Laine Theatre Arts
Theatre credits include: U/S Jack and Ensemble in Jack and The Beanstalk (Wolverhampton Grand/Grand Opera House, Belfast); U/S Muddles and Ensemble in Snow White (Grand Opera House Belfast); Jamie in Edna The Inebriate Woman; Dancer in Big Dance (London Palladium); and Dancer in Centennial Celebration (New Wimbledon).
Further credits include: Dancer in Marks & Spencer Commercial; The Hero in Telefonica Commercial; and Various Roles in Music Videos (Tinie Tempah/Lily Hates Roses/Foreign Beggars).
Film credits: Francis in UUNO; Maik in The Postman; and Paul in The Test.
Choreography credits: The Squiffy Journals (Edinburgh Fringe) and Squiffy Vicars Sketch (Viral).
Leigh Lothian - Roz / Ensemble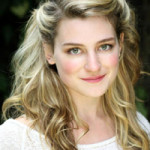 Training: Mountview Academy of Theatre Arts.
For Ovation: Kate Monster/Lucy the Slut in Avenue Q (Upstairs at the Gatehouse).
Theatre credits include: Jennie Liddell in Chariots Of Fire (Gielgud Theatre, West End); Young Danielle/Cara Moss in Old Goat Song (Lion and Unicorn Theatre); Janis Ian in Mean Girls and Beauty in Beauty and the Beast (Motherwell Civic Theatre.)
Whilst training, Leigh appeared in productions of Anything Goes, Carousel and Sweeney Todd to name a few. In her final year she took on the role of Lucille Frank in Parade.
Danielle Morris - Hattie / Ensemble / Cover Lilli Vanessi / Katharine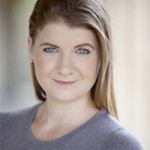 Danielle trained at CPA Studios graduating with the coveted Stephen Mear Award for Musical Theatre.
Theatre credits include: Rosey in Darling of the Day (Union Theatre); Nightingale in Once Upon A Mattress (Union Theatre, London); Ensemble/Cover Linda in Coronation Street – Street of Dreams (MENArena, Manchester), Daisy in Bluebirds (Above The Stag Theatre, London); Ensemble in The Wizard of Oz (Larnaca Festival, Cyprus); and Ensemble in She Loves Me (Minerva Theatre, Chichester).
In 2012 Danielle was thrilled to be a Dance Captain for the Paralympic Games Opening Ceremony in London.
Chloé Porter - Dance Captain / Ensemble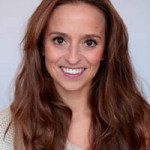 Chloé trained at Performers College. Credits whilst training include: Diana Morales in A Chorus Line and Woman 1 in Songs for a New World.
Theatre credits include: The Monte Carlo Rat Pack (Monte Carlo Sporting Club); Understudy Frida in Waterloo UK (UK Tour); Ensemble in Sweet Charity (Theatre Royal Drury Lane, Charity Event); Principal Vocalist with Fred Olsen Cruise Lines, Costa Cruises and Belinda King Creative Productions.
Television credits: Illusion Assistant in For One Night Only (ITV).
Chloé is currently a member of vintage girl group Elle & The Pocket Belles and recently performed with Ronnie Scott's Jazz Orchestra.
Dominic Quinn - Gangster 1 / Ensemble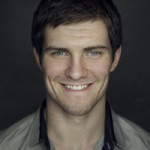 Dominic has recently graduated from The Urdang Academy with a Diploma in Professional Musical Theatre.
Credits while training include: Jean Valjean in Les Miserables, Mr Bascombe in Carousel, Captain in Miss Saigon, Fiyero in Wicked, title role in Hamlet, Officer Ivey in Parade and The Wolf and Mysterious Man in Into The Woods.
Television and Film credits include: Cameron (Lead) in Ordinary Day – British Heart Foundation CPR Programme, backing singer in Britain's Got Talent and Nat West, Paddy Power and Adidas commercials.
Helen Reuben - Haberdasher / Ensemble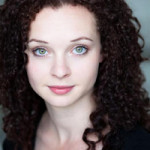 Helen trained at Birmingham School of Acting.
Theatre includes: Feathers in the Snow (Southwark Playhouse); Miniaturists 38 (Arcola); A Night at the Musicals (Greenwich Theatre); the European Premiere of The Light in the Piazza and The Pillowman (Curve); The Wizard of Oz and The Lion, the Witch and the Wardrobe (both at Leicester Haymarket).
Workshops include: Nutcracker! The Musical for Nancy Holson Productions and Moments, A New Musical for Theatre 6 at The New Wimbledon Studio
Credits whilst training include: Petra in A Little Night Music, Lynette "Squeaky" Fromme in Assassins, Alice in Billy Liar, Eileen in The May Queen and Hippolyta in A Midsummer Night's Dream.
BAND
Musical Director / Keyboard – Simon Burrow
Keyboard 2 – Daisy Amphlett
Percussion – David Talisman
Clarinet / Alto Sax / Flute – Tammy Clark-Barrett
Trumpet – George Jennings
John Plews - Director
John trained at LAMDA and spent several years in Rep including a long stay at the Theatre Royal, Windsor. He has directed and produced numerous shows including many for cruise lines Princess, Cunard and P&O. At Upstairs at the Gatehouse John has directed Avenue Q; Crazy for You; Iceberg – Right Ahead!; Woody Allen's Play It Again Sam; A Slice of Saturday Night; Buddy – The Buddy Holly Story; High Society; Come Back to the 5 and Dime, Jimmy Dean, Jimmy Dean; Lee Hall's Cooking With Elvis; Victoria Wood's Talent; It's Only Make Believe; Forever Plaid (also Edinburgh and National Tour); The Wiz; Hot Mikado; Little Shop of Horrors; Return to the Forbidden Planet and From a Jack to a King. John wrote the stage adaptation of The Young Ones a musical based on the iconic 1961 film, which played over Christmas 2007 to critical acclaim. John, along with Katie, is responsible for the day to day running of Upstairs at the Gatehouse.
Simon Burrow - Musical Director
For Ovation: as Musical Director, Avenue Q; and Assistant Musical Director, Crazy For You.
Simon recently completed a Master's in Musical Theatre at Goldsmiths College.
A music graduate from Edinburgh University, Simon is a keen composer, writing incidental music for productions of A Midsummer Night's Dream, The Relapse, Rosencrantz and Guildenstern Are Dead, and Attempts On Her Life, as well as writing songs for a musical adaptation of the Greek-tragedy, The Oresteia.
Musical directing credits include: The Fantasticks (Jermyn Street); Sondheim's Marry Me A Little (Bedlam Theatre); Company (sell-out show, Fringe 2008); and Jonathan Larson's Rent (sell-out show, Fringe 2009). Most recent credits include: assistant musical director on Brother Love's Travelling Salvation Show, directed by Craig Revel Horwood.
Ryan-Lee Seager - Choreographer
Ryan trained at London Studio Centre graduating with a 2.1 dance theatre degree and the Tom Merrifield (Most likely to succeed triple threat performer) award.
Choreography credits include: Streets at the Cockpit Theatre and then Hackney Empire (nominated for five awards including Best New Musical); Another Way nominated for three awards including Best New Musical (Cockpit Theatre); BMW launch Cambridge; Scott Alan promo video for Again; Baltic queen/Romantica Cruise ships; The Proposers (Sky TV); TV commercial, We Buy Any Car (UK and USA). Ryan has also choreographed for band FYD on the XFactor 2010 (judges houses and live shows) and is a regular choreographer for West End Fest.
Ryan has choreographed shows for some of the UK's top vocational colleges including twice for The London Studio Centre's Showcase at The Criterion West End, Bodywork Dance Company and Midlands Academy of Dance and Drama. He is a regular teacher at the colleges and also at The Urdang Academy.
As well as choreography Ryan-Lee still performs.
Theatre: Squirt in Streets (Hackney Empire); cover Aladdin/ensemble in Aladdin (The O2 arena, London); Rent (Cockpit Theatre); and The Nutcracker for Save The Children (Guildhall). In January Ryan starts rehearsals for FAME as ensemble cover Joe Vegas/Mr Myers, with Choreographer/Director Gary Lloyd (UK tour 2014).
Television: The Xfactor; The Alan Titshmarsh Show; DayBreak; and Bo Selecta.
Film: Endeavour (ITV).
Ryan has also worked with a number of pop artists including Justin Bieber (live performance on The XFactor) and in music videos with Pixie Lott, Paulo Nutini, Denise Pearson and Alphabeat.
TV commercials: Car Craft, Vision Express.
Ryan has performed at Juventus FC Italy and for Microsoft, Unicef and Volvo. He was also a vocalist at The Pheasantry Chelsea for new musical Pierced and at West End Fest as a vocalist.
Ryan was also in boy band FYD who made the final twelve in XFactor 2010.
Fi Russell - Designer
Originally from Wiltshire, Fi trained in Theatre Design at LAMDA after graduating with First Class Honours in Scenography from Aberystwyth University.
For Ovation as Designer: Buddy and High Society (Upstairs at the Gatehouse).
Theatre design credits include: Set and Costume: Love and Money, Some Explicit Polaroids, The Game of Love and Chance, Borders of Paradise, Trestle at Pope Lick Creek and A Lie of The Mind (Linbury Studio LAMDA – External Designer); Blood Wedding (Oval House Theatre – BADA); Playhouse Creatures, The Libertine, Cressida and A Complete Female Stage Beauty (The Karamel Club – Mountview); Jerusalem (Riverside Studios – Mountview); Cleveland Street The Musical, My Beautiful Laundrette, Seduction, Robin Hood Queen of Thieves, Maurice, Irish Curse, Blink Twice, Oscars World (Above the Stag Theatre); Butcher of Distinction (The Cockpit Tavern); Bitter Sweet and Dark (DFD – Northern Tour). Costume: School for Scandal (Red Handed Theatre – The Park Theatre and Theatre Royal Bury St Edmonds); Magic Flute, La Traviata (Merry Opera – International Tour); A Little Princess (Peacock Theatre, Sadler's Wells). Set: Pope Joan (St James Church Piccadilly – NYT); A Clockwork Orange (Fourth Monkey – National Tour); and Classic Moments Hidden Treasures (Jermyn Street Theatre).
Film credits include: Run For Your Wife (Production Designer).
Tom Boucher - Lighting Designer
Tom trained at the Liverpool Institute for Performing Arts (LIPA), specialising in Lighting Design for Theatre. For Ovation: Crazy For You (Upstairs at the Gatehouse). Recent Lighting Design credits include: Seussical the Musical (Arts Theatre, West End); Christmas in New York (Palace Theatre, Manchester and West End); the return of LIZA (on an E) (UK Tour including Lyric Theatre, West End); Been on Broadway and The 8th Fold (Duchess Theatre, West End); Momentous Musicals (UK Tour); LIZA (on an E) (Vaudeville Theatre, West End); When Midnight Strikes (Upstairs at the Gatehouse); The Magic Flute (Ryedale Festival Opera and Arcola Theatre); A Broken Rose (Cockpit Theatre); Mandrake (Brockley Jack Studio Theatre); Chasing Beckett (London Theatre); Departure Lounge (Edinburgh Fringe); and Departure Lounge and Songs For A New World (Unity Theatre).
@tom_boucher
www.tomboucher.co.uk
John Raper - Sound Designer
For Ovation: Avenue Q and Crazy For You (Upstairs at the Gatehouse).
Jon was responsible for the initial installation of the sound system at Upstairs at the Gatehouse almost sixteen years ago. He has worked in the professional sound industry for over thirty years and has installed systems in the Barbican Theatre, Wolverhampton Grand, Durham Gala and the new G Live in Guildford. Jon currently works as a sound and acoustic consultant.
Alison Jacobson - Costume Supervisor
Although Alison started her working life in fashion and teaching she soon moved to being a clinician in the NHS. After working thirty years in the health service she returned to her career roots two years ago and is now a costume maker.
Costume credits include: wardrobe assistant for Epidemic (Old Vic New Voices); costume maintenance for Coney (Kensington Palace); second costume supervisor for the Cinderella with Arc (Broadway Theatre, Barking); and costume maker for The First Musketeer (film).
Zoé Ford - Assistant Director
Zoé is the Artistic Director of the independent theatrical production company Hiraeth Artistic Productions.
For Ovation: Assistant Director, Crazy for You (Upstairs at the Gatehouse).
Previous productions include: Director, Titus Andronicus (Arcola Theatre); Titus Andronicus (Edinburgh Fringe); Blood Wedding (Waterloo East); Love vs Hate (Tristan Bates Theatre); The School for Scandal (Waterloo East); ROMEO + JULIET (Upstairs at the Gatehouse); A Life in the Theatre (Upstairs at the Gatehouse in association with Ovation); Director and Producer, Titus Andronicus (Etcetera Theatre); Assistant Director and Co-Producer, Lady Windermere's Fan (Bridewell Theatre); Producer and Designer, The Spinning Wheel (Oxford University Church); and Assistant Director and Producer, Macbeth.
Zoé will be directing Richard III at Upstairs at the Gatehouse this coming February.
Kate Kenrick - Assistant Choreographer
Kate started training aged three at the Melanie Davies School of Dance in her home town of South Shields. She later attended classes at Art of Dance by Suzanne Stuart, becoming a competitive performer, winning the titles of World and British champion in ballet, tap and modern dance. In 2010/2011, Kate made it to the final twelve dancers at the largest dance event, Miss Dance of Great Britain held at Winter Gardens, Blackpool.
At the age of 16 she went on to train at Bodywork studios, Cambridge. Credits whilst at Bodywork include: Lady Ratlings Ball; soloist and featured dancer at Move It (Olympia); and a featured dancer in Big Dance Event (shown across London). Kate is also in the upcoming film of Molly Moon: The Incredible Hypnotist, where she worked with choreographer Anthony Van Laast.
Later this year Kate will be appearing in the European tour of Dora the Explorer LIVE.
Nick Hughes - Stage Manager
Nick is in his final year of training in Stage Management at The Royal Central School of Speech and Drama and has worked on a variety of shows and events.
Recent stage management credits include: Stage Management placement for Richard II (Royal Shakespeare Company); as Stage Manager; Mad Forest (Embassy Theatre); Accidental Festival Launch Event (Elgar Room, RAH); How's the World Treating You? (Union Theatre); as Deputy Stage Manager; The Lightning Play (Webber Douglas Studio); as Assistant Stage Manager, Spring Awakening (Webber Douglas Studio/Derby Guildhall Live); and Benefit Reading: Just You, Me and the Silence (Old Vic). Nick was also venue technician for the Camden Fringe Festival at Upstairs at the Gatehouse.
Michael Revens - Sound Operator
Michael has had extensive experience working in a number of fringe theatres including the Radlett Centre and Hawthorne Theatre, Welwyn Garden City. He recently worked as an AV technician on many television programmes including X Factor, Surprise Surprise and Piers Morgan Life Stories. He is the Technical Manager for a part-time theatre school, where he has operated shows including Les Miserables, Seussical the Musical and Fiddler on the Roof and is currently working on a revival of Miss Saigon to be performed at the Ark Theatre, Borehamwood.
Aline Waites, Ham & High
****
This musical within a musical is not actually respectful to members of the acting profession. The four main characters are monsters. We have a temperamental leading lady- Lilli who plays Kate and resorts to violence on stage when upset.
Petruchio is played by her ex husband Fred, a ham actor full of vanity, a bully and a philanderer. Bianca is the soubrette Lois, a young woman who will do anything for rich gifts. Her boyfriend Bill (Lucentio), is an inveterate gambler who commits fraud and nearly destroys the production altogether. In fact they all behave in a most scandalous and unprofessional manner.
Having said all that – the actual show is a positive joy! It is one of Cole Porter's most brilliant musical scores with lyrics that are witty, bitchy and really funny.
Ryan Lee Seager's sophisticated and inventive choreography is one of the hits of the show and the production begins with the entire incredibly talented company dancing through the overture ending with Another Op'nin', Another Show – the best song ever written about the agonies of an opening night.
Red-haired Sabrina Carter is perfect for her role and plays the shrew with huge relish and a thrilling soprano. Her powerful voice and screams during her song I Hate Men are hilarious. She is partnered by Gavin Keenan who gives a new interpretation to both Fred and Petruchio and carries off his two great solo numbers with panache.
In Brush Up your Shakespeare Dominic Quinn and Martin Steven Carlton are both excellent and manage to steal the show!
Andrew Tomlins, West End Frame
*****
There is nothing worse than seeing an awful fringe show, but there is nothing better than discovering a world class production hidden away above a pub in Highgate. This Christmas Ovation have staged the fringe premiere of Kiss Me Kate which was last seen in London this time last year when Chichester's production of the musical transferred to the Old Vic. When this production was announced, having seen Chichester's brilliant staging, I wondered how such a huge musical could work in such a small theatre… but John Plew's production has blown me away.
Kiss Me Kate features a show-within-a-show and follows the action both on and off stage as divorcees Lilli (aka Kate, played by Sabrina Carter) and Fred (aka Petruchio, played by Gavin Keenan) star in a production of The Taming of the Shrew. Sparks fly off-stage and the pair seek revenge on-stage during scenes leading to Lilli quitting the show mid-performance. However, when two gangsters turn up (played by Dominic Quinn and Martin Steven Carlton) looking for Fred regarding an I.O.U, they soon realise it is in their interest for Lilli to stay… On paper the story appears confusing but on-stage it's very easy to follow, Kiss Me Kate is hilarious yet never becomes overly silly or farcical.
Upstairs at the Gatehouse has a larger space than rival fringe theatres, the traverse staging means the performance space is quite long and thin which works perfectly for the production, particularly as the cast ensure both sides of the audience are treated equally. Cole Porter's score is a dream and features classic after classic. The cast may be small but when they belt out the big numbers I felt as if I was in the West End. The band are also terrific and received huge applause from the adoring audience, all of whom waited to listen to the final play-out.
Ryan-Lee Seager's choreography is bursting with Broadway glamour and takes the production to a whole new level. I have never seen such huge choreography performed in such a small space, yet no routine ever appeared squashed. The best number is the act two opener 'Too Darn Hot' which is led by Dean Bray (Paul). The number builds up gradually until the entire audience were completely transfixed. The cast's execution of Seager's choreography could not be faulted and I was left feeling utterly exhausted.
Sabrina Carter gives the performance of a lifetime as Lilli, her portrayal is fierce yet sincere and utterly hysterical. She completely lets go and you can't help but fall in love with the character. Carter, who also tackles the huge score as if it's a walk in the park, has fantastic chemistry with Gavin Keenan who has put his own spin on Fred. His overly camp, spontaneous performance left many open-mouthed and roaring with laugher; he grows with the show and comes into his own during the second act.
Having seen Chichester's production at the beginning of the year I can't help but compare the two shows which are very different but equally as perfect. It's refreshing to see so many of the characters interpreted completely differently as it would be boring to sit through the exact same show again. The only moment which I found a little disappointing was Carter's rendition of 'I Hate Men'. After watching Hannah Waddingham belt and scream her way through the number at the Old Vic I wondered if she was ever going to be able to speak again, let alone carry on with the show. Her performance was the highlight of the evening so I was a little underwhelmed by Ovation's staging of the song. Obviously this is a minor detail, I just thought more could have been done with such a big number.
As well as 'Too Darn Hot', other highlights came during act two with Dominic Quinn and Martin Steven Carlton's never-ending rendition of 'Brush Up Your Shakespeare' which, once again, showcases Seager's remarkable choreography, and Gavin Keenan's rendition of the 'So In Love' reprise. Keenan's characterisation builds and builds so it was nice to see him calm down and perform the number with sincerity.
Kiss Me Kate is known for being quite a long show but I didn't find one moment of this production dull or boring. If you're looking for a classy, high quality (and not overpriced) evening at the theatre you must make time to see this delightful production.
Richard Osley, Camden New Journal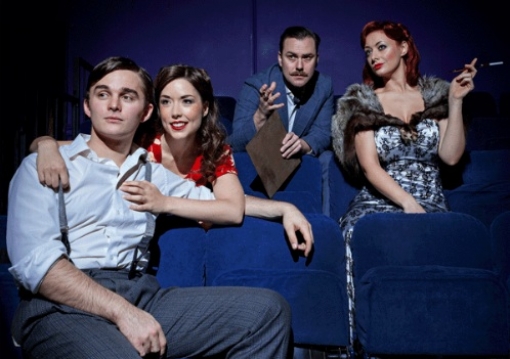 KISS Me Kate is a rich treat, pulled off superbly here at one of London's best fringe theatres. As always, Cole Porter's farcical show-within-in-a-show is a little slow to ignite. Be patient while it carefully sketches out its characters and sets up its clever sub-plots. Once ready to roll, once everything is in place, every scene becomes a winner. And it is real rollicker.
Gavin Keenan is worth the trip to Highgate village alone, nailing this twin role job as egotistical male lead Fred Graham, who in turn is playing Petruchio from Shakespeare's The Taming Of The Shrew. His performance is something of a masterclass, a camper (without overdoing it) version of the Petruchio last seen in Trevor Nunn's lively stab at Kiss Me Kate at the Old Vic at the end of last year.
The willingness to depart from that successful production is part of the skill and craft here. Director John Plews makes this gig his own. That isn't the easiest thing to do so effortlessly but unsurprising if you've ever seen one of the annual musicals they stage here at Christmas every year. Keenan is the only guy on stage for the night's stand out moment, a blushed rendition of Where Is The Life That Late I Led, a casanova's lament which eases into the kind of set piece you wish would go on and on.
That all said, it would be unfair not to celebrate his co-star Sabrina Carter as well. A West End talent with rolling eyes and lungs to envy, she's almost in showboating mode here. In a good way. Their spitting magnetism means this cute premise of a couple of actors falling in and out love and back again while live on stage is made just perfect. This is five stars material, it would be a shame to miss it.
Jeremy Chapman, Musical Theatre Review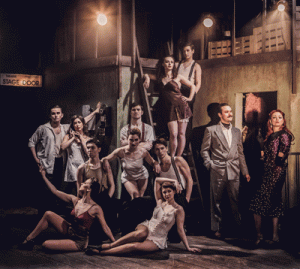 Kiss Me Kate continues at Upstairs at the Gatehouse, London until 26 January 2014.
Cole Porter's lovely Kiss Me Kate (comma deleted in line with the recent Old Vic revival and all the better for it) is one of those special musicals, like West Side Story and My Fair Lady, in which virtually every song is a humdinger.
And when you have a show that is not only supremely tuneful and every bit as witty as it was when it won a 1949 Tony, ran for more than a thousand performances on Broadway and revived Porter's flagging reputation after the accident that crippled him, you are pretty certain to have a thoroughly entertaining evening.
So it is at the warm and intimate Gatehouse fringe theatre in north London where the show, directed by Ovation's John Plews, and with a cast bursting with energy and talent, has just begun a six-week run that is well worthy of your attention as an upmarket Christmas panto, if nothing else.
The story of course involves a production of a musical version of Shakespeare's The Taming of the Shrew in unlovely Baltimore and the conflict on and off-stage between Fred Graham, the show's director, and his ex-wife and leading lady Lilli Vanessi, who, of course, is playing Katherine, the shrew of the title, while Fred doubles as Petruchio. There is a subsidiary romance between Lois Lane, the actress playing Bianca, and her gambler boyfriend Bill who has got two hoods, superbly played by Dominic Quinn, making his professional debut, and Martin Steven Carlton, chasing him.
Songs of the quality and durability of 'Too Darn Hot', 'So in Love', 'From This Moment On', 'Always True to You in My Fashion', 'Another Op'nin', Another Show' and those comic masterpieces 'Brush Up Your Shakespeare' and 'I Hate Men' guarantee a winner unless a mess is made of them, and that most assuredly does not happen on the compact Gatehouse stage where the audience almost sits on top of the actors.
With a five-strong band playing their socks off on the upper level, a pared-down cast of 13, some playing three or four parts (compared with an orchestra of 28 and cast of 26 on Broadway) makes the most of every opportunity.
Sabrina Carter, so good as Minnelli in the recently-reviewed Liza, Liza, Liza at the Tabard, is a feisty shrew who acts as well as she sings, and her 'I Hate Men' is delivered with rare relish; Gavin Keenan is a camp and very funny ex-husband who inexplicably wants her back, and Olivia Holland-Rose, playing Lois in her first year since graduating from that hotbed of excellence, the Guildford School of Acting, absolutely nails 'Always True to You in My Fashion'.
Robbie Durham as her boyfriend Bill, and Dean Bray, a Mountview graduate making his pro bow as Paul, also catch the eye, and the frenetic team of dancers hit the heights in Act II's sizzling opener 'Too Darn Hot'.
It would be a churlish critic who found much to complain about: a bit more tap-dancing would have been great, and one or two high notes were maybe a little strident for such a small auditorium, but 'Wunderbar' just about summed up the general impression and what John and Katie Plews have created is not just confined to the stage. A great sense of community and feel-good feeling are achieved off-stage, the programme (so often a let-down in fringe productions) is full of information, and even if it was a grey, wet evening outside, at the Gatehouse the sun is firmly in the ascendant.
Howard Loxton, British Theatre Guide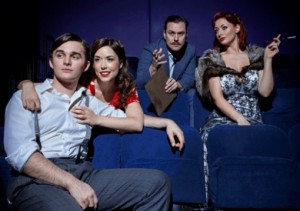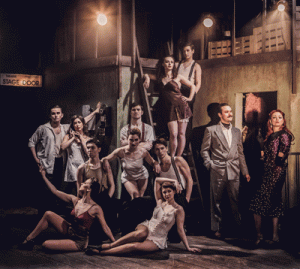 I'd be surprised if there is any British Theatre Guide reader who doesn't already know that Kiss Me Kate is a musical about an American theatre company about to open a musical version production of Shakespeare's The Taming of the Shrew at their first tour date.
The lead roles of Petruchio and Katherine are played by ex-husband and wife Fred Graham and Lilli Vanessi who are not exactly getting on, especially since Lilli has been in pictures since their divorce.
You probably know most of the numbers too for they have all become classic Cole Porter show tunes and here they are delivered with great verve.
It is a bit cheeky of Ovation to have acquired permission for this first fringe production of the show only a year after the lavish Chichester production was on at the Old Vic but, with a fraction of the budget, a cast of twelve and a five piece-band, they demonstrate that with ingenuity and artistry a small-scale version can pack quite a punch and offer considerable gains in the proximity of director John Plew's traverse-staged production.
Plews goes full tilt for comedy and scores. He leaves no time to worry about the contrivances of the plot and the implausibility of some parts of it: you are carried on a wave of great songs and laughter. Even Fi Russell's costumes designs are funny and Plews makes the rapid and cleverly choreographed scene changes almost a running joke in their slick execution by the cast.
Gavin Keenan's Fred Graham is a camply English thespian, his Petruchio all floating finger-ends but he flourishes them with finish. His ex-wife's tart remarks about his talent all-too-accurate. He's one of those theatre folk whose queer as a coot exterior hides a hetero Lothario and he can give as good as he gets. Sabrina Carter is a stunning Lilli Vanessi with a great stage presence and a smashing voice. She can deliver a number with vocal polish and dramatic directness.
There is another excellent pairing in Olivia Holland-Rose and Robbie Durham as Lois Lane (Bianca) and her boyfriend Bill Calhoun (Lucentio). They deliver "Why Can't You Behave" and "Always True to You in My Fashion" with wit and style. It is Bill's gambling IOU in Graham's name that brings Dominic Quinn and Martin Steven Carlton's pair of gangsters into the story with another dose of comic capers and a splendid rendering of "Brush Up Your Shakespeare" that gets a varied repertoire of dance styles in a single number.
Phillip Arran, doubling the actor playing Katherine's father Baptista and Vanessi's husband-to-be General Harrison Howell, and the rest of the strong ensemble make up a company that drives the show with snazzy dancing choreographed by Ryan-Lee Seager, cunningly fitted into this traverse staging, and great singing from that great opening number "Another Openin' Another Show" to the lushness of "Wunderbar", the romance of "So in Love", the eroticism of "Too Darn Hot" or the brutal force of Vanessi's "I Hate Men".
There's excellent playing too from the band under musical director Simon Burrows, though just occasionally percussion gets too loud, drowning out a few lines (unless a singers mic went down momentarily).
Upstairs at the Gatehouse seems to have a way with musicals and have done it again with a show for Christmastide that is packed with favourite Cole Porter songs.
Michael Stewart, Morning Star Online
A new production of a Cole Porter musical classic is ideal fare to banish the post-festive blues, says MICHAEL STEWART
****
Ovation's production of Kiss Me Kate is packed with gemlike numbers such as Wunderbar, From This Moment On and Always True To You in My Fashion, along with show-stoppers It's Too Darn Hot and Brush Up Your Shakespeare.
And they are done full justice on the Gatehouse's tiny traverse stage, which pounds with the frenzied energy of a talented cast in a production which does not let up from start to finish.
Though director John Plews has had to reduce the normal West End cast of around 30 down to 14 performers and make do with five musicians, the production's in-yer-face, "let's do the show right here" feel overcomes those obstacles and works in its favour.
The marriage of Cole Porter's music and lyrics with Sam and Bella Spewack's book tells the tale of egotistical actor Fred Graham (Gavin Keenan) and his ex-wife Lilli Vanessi (Sabrina Carter), who are staging a musical version of Shakespeare's Taming Of The Shrew in a US provincial theatre.
As the protagonists Katharine and Petruchio, their offstage/onstage bitching and feuding mirror the conflict of Shakespeare's play and there are some great gags, as when Vanessi reminds Keenan that at the last theatre they awarded him a gigantic ham for his efforts.
Those familiar with Howard Keel's uber-butch Graham in the famous MGM musical, all macho swagger, may wonder at Keenan's portrayal which is so camp you wonder how he got anywhere near his wife in the first place.
But it does gives her rendition of I Hate Men added clout. Though that interpretation may be off-putting at first, by the end of the first act you buy into it, perhaps because it is a sly reference to Cole Porter's own marriage of convenience where his spouse acted as a "beard" for his homosexuality.
The two leads attack Porter's songs with a superb gusto and the rest of the cast can't be faulted. A special delight is Ryan-Lee Sager's choreography, all sinuous, writhing limbs and sexy attitude, which is showcased to perfection during It's Too Darn Hot.
I felt exhausted afterwards. But 20 years younger.
William Russell, Reviews Gate
Another op'nin' – of another terrific show
As Lilli Vanessi, the temperamental diva playing Kate in a Baltimore try-out of a musical Taming of the Shrew, Sabrina Carter is superb. Fiery, with red hair and a terrific voice, she is the best thing in John Plews' first fringe staging – full of vitality and invention – of Kiss Me Kate.
It is one of the perfect musicals with matchless songs and a really good book. Lilli, whose Hollywood career is not going well, has come back to the theatre, co-starring with ex-husband Fred Graham, with whom she cannot get along. They row constantly, as do Kate and Petruchio.
Things are complicated when a couple of gangsters turn up to collect a debt owed by the juvenile lead, and mistake Fred for the debtor.
At a couple of moments one wondered what was different. The answer is Plews has used the 1999 Broadway revival version, which includes 'From This Moment On', dropped from another Porter show, 'Out of this World'.
It doesn't matter, but one does wonder why Petruchio's 'Were Thine That Special Face' is missing and why Lilli speaks Kate's submission speech instead of singing Porter's wistful song.
Gavin Keenan is very funny as Fred/Petruchio but a bit too camp for comfort. Fred may be a ham Shakespearean, but he was married to and still loves Lilli. The audience found him hilarious, but it is a risky interpretation. A straight Fred and camp Petruchio is fine, but making both the same is dubious.
As the gangsters, younger than usual, Dominic Quinn and Martin Steven Carlton perform 'Brush Up Your Shakespeare' in a far more athletic way than usual and fully deserve the encores which are written into the score.
It could be the fault of the sound system, but some of the words of the song were lost. Olivia Holland-Rose, who sparkles nicely as Lois Lane, was also less than clear in her big number, 'Always True to You Darling in My Fashion'. In Porter, the words always matter.
This remains a great show in an inventive production with a splendid band, athletic choreography and a thrilling leading lady.
Tom Finch, The Public Reviews
****
Kiss Me Kate is based around the off and on stage antics of a cast performing in a musical version of The Taming of the Shrew. The lead actor, Fred Graham, who is also the producer and director is in constant spats with his leading lady, Lilli Vanessi, a failed Hollywood actress and also his ex wife. Throw in a subplot between the second leads Lois Lane and Bil Calhoun and mix well with some gangsters and you've got a pretty ridiculous show.
The show opens with a burst of energy with the youthful ensemble rehearsing for the opening and this production is at its best during the large production numbers. The quality of the dancing from the cast can easily rival the West End.
Gavin Keenan as Fred Graham gets some real laughs from his lines and he is particularly enjoyable to watch in his scenes playing Petruchio in the show within a show. His leading lady Sabrina Carter is a terrific Lilli. Her smouldering anger is palpable and her voice is simply stunning. The two actors work well together demonstrating great chemistry and confidence on the stage with each other.
The star of this production though may well be Olivia Holland-Rose in the role of Lois Lane. Her voice and her stage presence are both wonderful. She owns the stage and was born to be there. Her rendition of Always True to you in my Fashion was goosebump inducing. If she isn't leading a West End cast in a few years it will be a great loss.
The rest of the cast are all excellent with special mention going to Dean Bray as Paul who really makes the most of his big moment in Too Darn Hot.
John Plew's production places an emphasis on the music and occasionally feels as though it is struggling against the book which now feels somewhat old fashioned. Lines which could be played for laughs sometimes fall a bit flat which can lead to some of the longer scenes dragging. It is never too long until the next song though which picks up the pace again and gets things back on track.
Fi Russell's set is simple and makes wonderful use of the Gatehouse space. The five piece band sound beautiful although the sound levels were way off meaning that the music drowned out a a lot of the singing. In such a small venue this is pretty unforgivable and needs to be addressed pronto.
Jewpro
Rating: 5 out of 5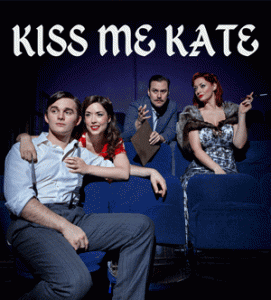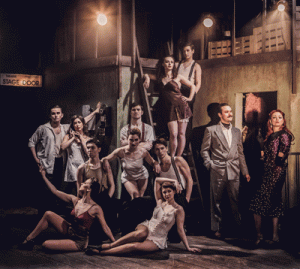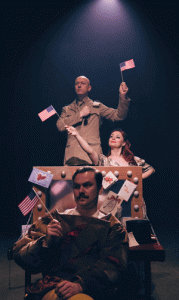 Cole Porter's Kiss Me Kate is a story about a pair of divorced actors, Fred and Lillie who were previously married to each other and end up starring in a performance of Taming of the Shrew together. Two local gangsters mistakingly believe that Fred owes them money and Lilly mistakingly believes that Fred has fallen in love with her again.
First shown in 1953, and many times since, this version of the classic hit performance has fantastic music with many comical laugh out loud moments.
Kiss Me Kate is currently showing at the Upsairs at the Gatehouse Theatre in Highgate until 26 January 2014, with tickets prices ranging from £12 to £18. It is considered a Fringe theatre and has a very intimate setting so you can really feel part of the performance. It has been produced by Ovation which is the Gatehouse's in-house production team who only do a few shows every year but of exceptional quality.