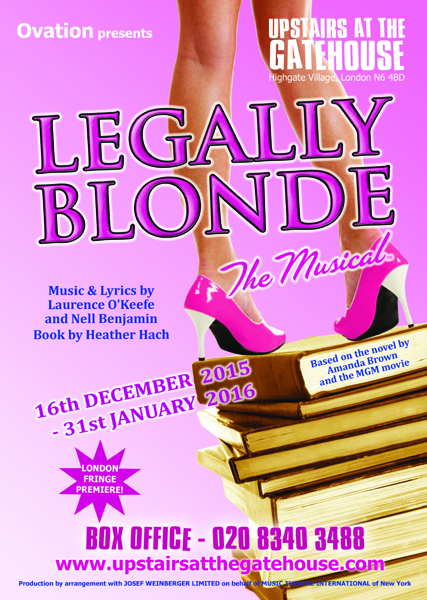 Abbie Chambers - Elle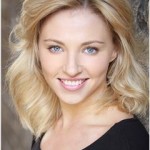 Training: London School of Musical Theatre.
Credits whilst training: 'Whatsername' in American Idiot (Bridewell Theatre); 'Hope' in Anything Goes.
Abbie is thrilled to be making her professional debut at Upstairs at the Gatehouse.
Training: Cambridge Performing Arts (2014 graduate).
Robert Colville - Warner Huntingdon III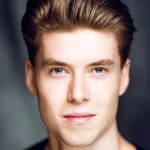 Professional credits include: Simeon in Joseph and the Amazing Technicolor Dreamcoat (UK tour); Harry in Sleeping Beauty (Stahl Theatre); Rolf in The Sound of Music (Gala Theatre, Durham); The Beast in Beauty and The Beast (Quatar); Bernard in Boeing Boeing (Thailand); Dancer/Model in Nike Olympic Showcase. Other credits include: Young Jaguar in The Jaguar of Chaco (feature film); Gifi (commercial).
Theatre credits whilst training: Billy Flynn in Chicago; Busker in Lift the Muscial; George in The Drowsy Chaperone.
Twitter: @RCOLVIN_
Ross Barnes - Emmett Forrest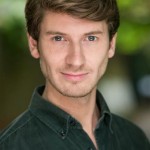 Ross graduated from the Royal Academy of Music and the University of London.
Theatre credits include: 1st Cockney/Cover Jamie in My Fair Lady (Theatre Du Chatelet, Paris); Ensemble Carousel (Barbican /Leeds Grand Theatre / Opera North); Leo Frank in Parade (Eel Brook Theatre LTW); Major Holmes in The Secret Garden (UK Greenwich Theatre); Antigonus in A Winter's Tale (Landor Theatre/Howard Goodall); Ensemble/StoryTeller in Children of Eden (Prince of Wales); Seymour in Little Shop of Horrors (White Bear); Curly in Oklahoma (Greenwood Theatre), Prince Charming in Cinderella (Kenneth More Theatre), Lead Vocalist Regent Seven Seas (Jean Ann Ryan), Tenor Thursford Christmas Spectacular; David Herold Assassins (Sir Jack Lyons Theatre); BBC Sondheim Proms (Royal Albert Hall); Elton John Concert (Royal Albert Hall).
Twitter: @rossbarnes6
Jodie Jacobs - Paulette Buonafonté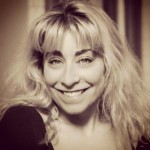 Credits include: Jest End – Jester (Waterloo East Theatre); The Phantom Raspberry Blower of Old London Town – The Girl (St James Theatre) ; Legally Blonde – Paulette Buonafonte (Kilworth House Theatre); 27 – Fate (Original London workshop cast); Carrie The Musical – Ms Gardener (Southwark Playhouse); Happy Ending – Nurse Fiona (Arcola Theatre); Omnibus London Plays – Minnie Landsbury (Original London cast); Sister Act – Sister Mary Robert and U/S Deloris Van Cartier (Aberystwyth Arts Centre); Regina in the Original London Cast of Rock of Ages – Broadway World Award for Best Supporting Actress (Shaftesbury Theatre & Garrick Theatre); Theory Of Relativity – Manicure Girl (Original London Cast); Lost Boy – Tink (Charing Cross Theatre); Love Me Tender – Miss Sandra (Workshop); Footloose – Rusty (UK Tour); Chess – Florence (Channel Islands Tour); Bright Lights Big City – Vicky (UK Premier); Me & Juliet – Betty (Finborough Theatre); Emily Arden – State Fair (Trafalgar Studios); Grizabella – Cats (Channel Islands Tour); Jester – Jest End (Jermyn Street Theatre); Perfect Wife – The Perfect Wife Roadshow (Original UK Cast); Holly – The Wedding Singer (Original UK Cast); Another Kind Of Magic – Lead Female Vocalist (Scandanavian Tour); Marcy – I Love You Because, Original London Cast, (Landor Theatre); U/S Audrey – Little Shop of Horrors, (Duke of York & Ambassadors Theatre); Lead Vocalist- Night of 1000 Voices (Royal Albert Hall); U/s Eva Peron – Evita, (Adelphi Theatre); Serena – Fame, (Aldwych Theatre); Fantine – Les Miserables (Channel Islands Tour); U/S Scaramouche & Meatloaf – We Will Rock You (Dominion Theatre); Lead Female Vocalist – Build Me A Bridge (Original Broadway Cast).
Hugh Osborne - Professor Callahan/Elle's Dad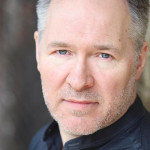 Hugh graduated from Bristol Old Vic Theatre School in 2004.
Credits include: Five Children and It (Aria Entertainment, Tristan Bates Theatre); The Sound of Music (David Ian, international tour); The Mikado (Charing Cross Theatre); The Importance of Being Earnest (Incidental Colman, Harold Pinter Theatre and tour); Blithe Spirit (Lee Dean, Gielgud Theatre); To Sir With Love (Touring Consortium, tour); My Fair Lady (Kilworth House Theatre); The King and I (Raymond Gubbay, Royal Albert Hall); Noises Off (ATG, tour); The Sound of Music (David Ian and Really Useful Group, tour); The Lady in the Van (Gala Theatre, Durham); The Last Cigarette (Chichester Festival Theatre, Trafalgar Studios); Afterlife (Royal National Theatre); Footloose (Mark Goucher Productions, Playhouse Theatre and tour); Donkeys' Years (Sonia Friedman Productions, Comedy Theatre); And Then There Were None (ACT, Gielgud Theatre); The Lady in the Van (Theatre Royal Bath, tour).
TV credits include: Patrick's Planet (BBC); Europe's Secret Armies (Discovery).
Hugh's first play, Diary of a Nobody, premiered at the Royal & Derngate Theatre, Northampton, in 2011; the West End version, produced by Nimax Theatres, opens in 2016.
Twitter: @HughRSOsborne
Katie Bradley - Brooke Wyndham/Serena/Ensemble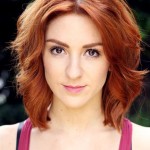 Training: Laine Theatre Arts
Theatre includes: for Ovation – Mrs Thistletwat/Bad Idea Bear in Avenue Q. Other theatre credits include: Charlotte Dennon/Ensemble in Elf the Musical (Dominion Theatre and UK Tour), Ensemble in Thriller LIVE (West End and UK/European Tour), Civil Servant/Dance Captain in Chess the Musical (Union Theatre) and Trish in Boogie Wonderland (Qdos Productions).
Film and TV Includes: Hannah Foster in Real Crime: Nowhere To Hide – The Story of Hannah Foster (ITV), Body Double in The Huntsman and Kick Ass 2 (Universal Pictures), Alice Through the Looking Glass (Disney Pictures), Baileys Cream With Spirit commercial, Strictly Come Dancing (for Jessie J) and Mr Selfridge (ITV).
Other work includes: original London Cast Recording of Elf the Musical and Assistant Choreographer for American Idiot (Arts Theatre, London).
Aimee Barrett - Brooke Wyndham/Serena/Ensemble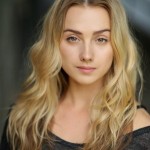 Aimee started her formal training at The Arts Educational School and then went on to train at The Urdang Academy.
Film and Television credits include: Silent Witness (BBC); Obsession: Dark Desires (ID Discovery); St Trinians 2 (Ealing Studios), Last Of My Kind (TV Pilot)
Theatre credits include: Cinderella in Cinderella (Theatre Royal BSE); Whilst training: Lucille Frank (Parade), Eliza Doolittle (My Fair Lady).
Concerts: Eva Peron in Songs For Evita (July 2015)
Emma Ingram - Vivienne Kensington/Kate/Ensemble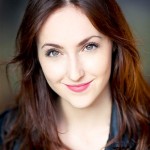 Training: Laine Theatre Arts
Theatre credits: A Night Full Of Song – Soloist (AC Group, The Actors Church), Dick Whittington – Sultana of Morocco (QDOS Productions, White Rock Theatre Hastings), How to Succeed in Business Without Really Trying – Rosemary Pilkington (Laine Theatre Arts, Tudor Davies), Our House – Sarah (Laine Theatre Arts, Tudor Davies), Cinderella – Backing Vocals (Pantoni Pantomimes, Octagon Theatre)
Television Credits: The Big Performance with Gareth Malone (CBBC, Kat Stevens), Children In Need – Show Choir (BBC, Kat Stevens)
Lily De La Haye - Enid Hoopes/Pilar/ H&H salesgirl/Ensemble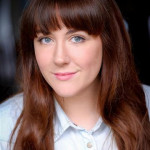 Training: Mountview Academy of Theatre Arts (1st Class Honours) and
BRIT School for Performing Arts and Technology
Theatre Credits include: Lucille Frank Parade (London Theatre Workshop); Mrs Nordstrom A Little Night Music (All Star Productions) Soprano – Slytherin The Hogwarts Choir, The Wizarding World of Harry Potter (Universal Studios Japan); Green Willow Fair Em (Union Theatre); Penny Wilkinson The Picture House (Edinburgh Fringe Festival and LOST Theatre); Jenny Kaliski Tall, Thin and Blonde (Tristan Bates Theatre); Lily Craven The Secret Garden (Bernie Grant Arts Centre); Beatrice Carbone A View From The Bridge (The Arcola Tent).
Concert Credits include: Soloist BBC Radio 2 Friday Night is Music Night (The Mermaid Theatre).
Television Credits include: Featured contestant Eurovision – Your Country Needs You (BBC 1).
Twitter: @lilydelalala
Chris Durtnal - Kyle/Store Manager/Winthrop/Carlos/Ensemble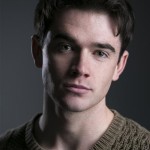 Trained at ArtsEd London
Credits include: Magic mirror/Ensemble (Snow White and the Seven Dwarfs); Choir (Olivier Awards 2013 and 2014), Choir (Kerry Ellis Live at the Palladium).
Credits whilst training: Charlie Cowell (Music Man), Ensemble (Soho Cinders), Lord Chancellor (Iolanthe)
Adam Crossley - Nikos/Store Salesman/Lowell/Aaron/Ensemble & Dance Captain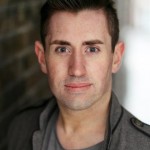 Training: Bodywork Company Dance Studios
Credits: Singer/Dancer in A Christmas Carousel for Hatton Arts (Lebberston); Ensemble/ Cover Silly Billy in Jack and the Beanstalk for KD Productions (Maltings, Ely); Dancer/Dance Captain in BMW i3 Launch for BMW (Cambridge), Rolf in The Sound of Music for Endellion Theatre Company (Gala Theatre, Durham), Singer/Dancer in Showtime at the Spa for Bridlington Spa (Bridlington)
Adam is pleased to be making his professional debut with the Legally Blonde cast, Upstairs at The Gatehouse. Represented by Michelle Blair Management.
Twitter: @adam_crossley
Suzie Aries - Margot/Whitney/Judge/Ensemble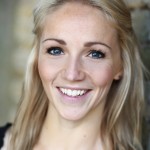 Training: Italia Conti Academy of Theatre Arts.
Credits whilst training include: Joanne in RENT (Avondale Theatre) and Celia in As You Like It (Tour).
Theatre credits include: Aladdin in Aladdin, Alice Fitzwarren in Dick Whittington (Tours) and Maria in West Side Story (Wycombe Swan Theatre) Other credits include: Cabaret Confidential (The Pheasantry); Dancer on The One Show (BBC).
Suzie has recently finished her second contract as a Playlist Production Lead Singer/Dancer for Carnival Cruise Lines and is thrilled to be making her professional London debut in Legally Blonde!
Twitter: @suzieclair11
Scott Norton - Padamadan/Waiter/Grandmaster Chad/Dewey/Prison Guard/Ensemble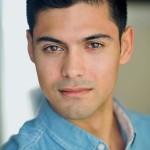 Scott trained at The BRIT School & Laine Theatre Arts. Theatre credits include: Sam Bailey: Live In The West End (Lyric Theatre London), Beauty & The Beast (His Majesty's Theatre, Aberdeen), Cinderella (Nottingham Theatre Royal), Julian Clary 'Position Vacant Apply Within' (UK Tour), The King & I (London Palladium & UK Tour).
Film Credits: Dancer in Nannaku Prematho (Indian release 2016). Other credits include: Dancer for Hard-Fi (FA Cup Final 2012, Wembley Stadium), Aladdin & Captain Jack Sparrow (Disneyland Paris).
Twitter: @scottnorton_
Izabel Alvares Florence - Chutney & Stage Manager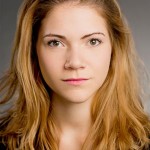 Izabel moved from her home country (Brazil) at the age of 18. She has recently graduated from East 15 Acting School with a BA 1st class Honours in Acting and Community Theatre.
Since graduating she has Stage Managed for circus company Extraordinary Bodies, Cirque Bijou, Bread and Roses Theatre and now Upstairs at the Gatehouse. She has performed, stage managed, facilitated and co-founded the Rooted Moon Theatre Festival in Sardinia, Italy. Izabel co-founded the Theatre Company Sunken Moon, where she performed and directed the community project Driftwood with refugees and migrants.
Credits whilst training include: Performing in the cabaret show Life's A Swindle directed by Ainslie Mastertoni and Stephen Douse; TIE production Out Of Sight, Out Of Mind directed by Andrew Brakewell; and site specific Secrets Of The Priory directed by Ainslie Mastertoni.
Musical Director / Keys 1 – Matt Abrams
Assistant MD – Jon Aspital
Keys 2 – Dustin Conrad
Guitar – Ashley Blasse
Bass – Alex Bramwell
Drums – Greg Sheffield / Alessandro Lombardo
Director – John Plews
Musical Director – Matt Abrams
Choreographer – Anthony Whiteman
Lighting Designer – Sam Waddington
Designer – Isobel Power Smith
Costume Supervisor – Yasmin Kaberry
Sound Designer – Jon Raper
Casting – Harry Blumenau
PRODUCED by KATIE PLEWS for OVATION
Catherine Duffy, Bargain Theatre
Legally Blonde is a lot of fun. With a book by Heather Hach, based on the 2001 film, and music and lyrics by Laurence O'Keefe that will be stuck in your head for days, a strong foundation is set for what is a charming and dynamic production. On the surface Legally Blonde is loud and bright and brimming with energy, but these qualities disguise a show that has heart and a good moral message about staying true to yourself and standing up for your beliefs. A show with this much pink on the advertising material can't surely contain a strong, powerful female character, can it? Well, yes. It can.
Recent graduate Abbie Chambers leads the uniformly strong cast as Elle Woods, fashion student and sorority president from Malibu who, when dumped by her 'true love' Warner (Robert Colvin) manages to get accepted to Harvard Law School ("What, like it's hard?") to try to win him back. She soon finds, with the help of Emmett (Ross Barnes) that she's pretty good at the lawyer thing as well. When Professor Callahan (Hugh Osborne) and his team of interns land the job of defending exercise queen Brooke Wyndham, accused of her husband's murder, Elle has the chance to prove herself.
In a departure from their usual classic revivals, Upstairs at the Gatehouse have created a production that not only does justice to a well loved story but adds little touches that set it apart from the large scale West End production of old. Director John Plews, assistant director Sabrina Carter, and choreographer Anthony Whiteman make great use of the limited space. Quirky features of the staging, set and props born out of necessity to fit the space add an intimate charm.
But it is the cast of 12 (with a cameo from stage manager Izabel Alveres Florence) that really impress. The girls in particular work hard to play two major roles each and deserve praise. Emma Ingram (Kate/Vivienne), Aimee Barrett (Serena/Brooke), Suzie Aries (Margot/Whitney/Judge) and Lily De-La-Hayes (Pilar/Enid) are fantastic. Jodie Jacobs also shines as brash but loveable salon owner Paulette, but there is not a weak link among them. This show could so easily fall flat without the energy and vibrancy it needs, but the tone is spot on.
Elle Woods is a character with surprising depth. She is positive (no pun intended), driven and principled, and one of the strongest female musical characters there is. A strong message is conveyed, disguised by the catchy tunes and witty script, about overcoming stereotypes and succeeding against the odds. But if it is pure entertainment you are after, it more than delivers on that front too.
This show is full of joy and boundless energy and the cast work hard to deliver. Trek up to Highgate and you will be rewarded by a top quality production of a brilliant show. In case you hadn't got the picture by now, this production of Legally Blonde is just great.
Howard Loxton, The British Theatre Guide
This musical about a bimbo who turns out to be bright won the Best Musical Olivier in the West End despite seeming remarkably silly. Elle Woods and her sorority sisters at UCLA are celebrating her coming engagement and choosing the right dress in which to accept the ring when things go wrong. Boyfriend Warner Huntingdon III dumps her.
He's off to Harvard to become a lawyer. She may have money but a Malibu Barbie doll majoring in Fashion Merchandising, more interested in her nails and her chihuahua than anything serious, isn't the right partner for what he plans. He needs "Less of a Marilyn, more of a Jackie."
So she takes off for Harvard too, enrols in the Law School (presumably helped by daddy's money) and, against all odds, wins both a case and her man; but a different, much nicer one.
Screeching cheerleaders with impenetrable accents have always filled me with horror and that's what these sorority girls are like but in a way that underlines this show's point. You can treat it as effervescent escapism or see it, if not as satire, at least as a send-up of American mores.
The numbers are varied and lively and form most of the action—there isn't much spoken dialogue and the band's great.
Choreographer Anthony Whiteman's energetic dance routines carry it stunningly forward. Among choreographic treats are an intricate but meticulously timed skipping dance and an Irish reel that hilariously sends up Riverdance.
Director John Plews isn't afraid to go OTT: delightfully non PC "Gay or European" about the sexual orientation of a court case witness is wildly camped up; elsewhere a handsome young delivery man in shorts struts in to announce "I've got a package."
The staging is in traverse. Isabel Power Smith's scenic units at either end of it look more like country-house follies than Ivy League universities but Chihuahuas on their metopes make their own comment and her design keeps things moving. Department store shopping scenes are instantly created with just rolling racks of clothes—and camp shop assistants competing for customers.
Abbie Chambers is at the centre of things as Ellie Woods, giving a strong performance that makes it very had to believe this is really her professional debut. She a convincing airhead who then starts to use her noddle when she teams up with Ross Barnes's Emmett Forrest, a fellow law student on whom she has a liberating effect. He's from a less privileged background, with a chip on his shoulder, as one number puts it. In them, laid-back West Coast hedonism meets hard-working East Coast and love blossoms.
Jodie Jacobs scores strongly as beautician Paulette Buonafonté, whose choice of men has proved faulty until that delivery man (Chris Durtnal) turns up. They're a subsidiary love story.
There are strong female performances from Lily de-la-Haye as a lesbian would-be lawyer, Emma Ingram as Warner's new love, Aimee Barrett as an exercise guru accused of murder and Suzie Aries has a cameo as the court's judge. They all double as sorority sisters who reappear (as Abbie imagines them) as a personal supporting chorus.
Robert Colvin plays Warner, Ellie's rotter of a first love, Hugh Osborne doubles her doting dad and her predatory law professor while dance captain Adam Crossley preens outrageously as a gay pool boy.
It is a hard-working company delivering lots of energy so it's fizzing with fun. Don't take it seriously. Have you noticed its Christmastime? This production of Legally Blonde has the spirit of a pantomime fairytale: don't take it seriously; it's there to enjoy.
Richard Osley, Camden New Journal
IT'S a brave a leap of faith for the folk at Upstairs at the Gatehouse, N6's West End quality fringe theatre, where for their annual Christmas extravaganza they have dispensed with their run of old classics like Guys and Dolls and Singin' In The Rain – and turned to something a little more contemporary. And pink.
What the wise old colonels in Highgate Village will make of an in-your-face power pack of a show like Legally Blonde, we shall see.
But if they give it a try, then there are rewards to be had in this super re-telling of how girly, shopping addict Elle Woods stalks the boy who dumped her for being too shallow through his course at Harvard only to find, as the law of musicals has it, that there's more to life than seeing a hunk on bended knee offering an engagement ring.
The gamble pays off for the theatre, as even if the safety net of a classic soundtrack is surrendered, the appreciation is how a show which seemed to need a cast of thousands when produced in the West End as a vehicle for Sheridan Smith is brought to life again in a more petite setting. The fizzing dance routines are of particular note: somersaults, lifts and a skipping rope set-piece flash before your eyes at breakneck speeds.
Around 400 women are said to have applied to play Elle here, so it must have felt like another gamble to go with Abbie Chambers, not so long out of drama school, as the lead. The bet comes in again, though, as she handles the challenge with assured confidence – and a knockout voice. It's more collective than when all eyes were on Smith in the version that played at the Savoy, however, and the cast as whole support her with energy and style.
Most of all, look out for Jodie Jacobs, as hairdresser and confidante Paulette. She steals the best lines and songs; her contribution was met with a roaring applause when it was time for the bows.
Aline Waites, Ham & High
****
One of the most delightful Christmas events of the year is Ovation's annual musical production at the Gatehouse.
This year it is Legally Blonde a musical based on the MGM movie starring Reece Witherspoon which had its West End production a few years ago with Sheridan Smith in the lead.
So on her very first professional production, Abbie Chambers has the advantage of stunning blondness, a pretty soprano voice and vibrantly pink gear… she is every inch the sorority queen Elle Woods and she really makes the role her own.
Elle is dumped by her boyfriend Warner who wants someone more serious. She follows him to Harvard Law School, putting up with ridicule from the professor and other students and meeting Warner's new brunette fiancée, Vivienne. In a bid to be taken more seriously, Elle decides to dye her hair and calls on hairdresser Paulette.
Even if there were no other reason for seeing this show, it is worth it to witness the performance of Jodie Jacobs as the Ireland obsessed hairdresser Paulette and her serious flirtation with Kyle the delivery boy. Played by Chris Durtnal looking hunky in his brown shorts offset by his solemn demeanour Kyle is incredibly funny and drives Paulette crazy with lust.
There is some quirky and energetic choreography by Anthony Whiteman, a strange Greek-inspired set and excellent costuming by Isobel Power all given full value by Sam Waddington – Lighting designer.
It is a lovely. very funny musical perfectly put together by John Plews.
Jonathan Baz Reviews
****
There's an irrepressible sugary charm that surrounds Legally Blonde. Late into the show's run and on a cold January night too, the Gatehouse Theatre was packed with a grinning audience picking up on the cast's infectious enthusiasm.
Legally Blonde's sexual politics are intriguing. With the exception of Emmett (and possibly Kyle) its underlying premise is that men are duplicitous bums. And whilst (look away – spoiler alert) Elle Woods does of course go on to achieve legal success, she doesn't achieve this recognition through a knowledge of law – but rather by applying her initiative to what are actually stereotypical female reference points: a sensitive "gaydar" and a knowledge of perms. So, does Legally Blonde actually champion female empowerment, or simply reinforce age-old tropes? Discuss.
Either way, Abbie Chambers who makes her professional debut as Elle does a fabulous job in the role. It's a massive part – on stage almost throughout, Chambers never fails to convince as she journeys through heartbreak and endeavour to her ultimate happy ending.
The most sympathetic character on stage is Jodie Jacobs' hairdresser Paulette, who in a world away from Elle's pink infused (and albeit superficial) vacuity, is actually grounded in her disappointment. Jacobs keeps Paulette adorably optimistic and able to offer the wisdom of a woman who's seen life for what it really is, in a reprise of the part that she delivered so fabulously at Kilworth House last summer. Jacobs is in a league of her own here, her voice is gorgeously powered, whilst her experience sees her to master Paulette's wry comedy, perfectly.
Robert Colvin offers a polished and three dimensional take on Warner – who really is a 2-D creation. There is an interesting and timely parallel between the fictional Warner and Grey Gardens' real-life Joseph Kennedy – both characters out to use love to further their own personal career ambitions – discarding relationships as it suits.
Stepping into the role of Brooke Wyndham, Katie Bradley does a fabulous job as the energetic and entertaining fitness guru. And a nod here to Anthony Whiteman's remarkable choreography. Brooke's second half opener Whipped Into Shape is but a blur of skipping rope as her ensemble achieve a wow of a routine in the narrow confines of the Gatehouse's traverse.
John Plews triumphs again. The director is at his best compacting big shows into his beloved venue, assisted here by Matt Abrams and his band who deliver an assured take on the upbeat score, whilst Isobel Power Smith's set also impresses.
The show is only on for another two weeks and this ensemble make it a lovely night out.
Sian Rowland, London Pub Theatres
****
a fun production bubbling with feel-good factor

A visit to the pantomime at Christmas is a great British tradition. Upstairs at The Gatehouse might have started a new custom with their annual high energy musical. This year it's Legally Blonde- the story of ditzy sorority girl Elle Woods who follows her former boyfriend to Harvard law school and discovers a good legal brain lurking under the bouncy blonde highlights.
Adapted from the MGM film and originally staged at The Savoy with Sheridan Smith in the lead role, Legally Blonde is an ambitious production for a pub theatre but nothing ventured, nothing gained. It works. The cast of twelve work their socks off and the energy never drops which is essential for a show like this. In fact the energy levels, costume changes, dance scenes and big set pieces leave us breathless and rooting for the (mostly) very young actors.
Elle, played with a real sweetness by Abbie Chambers and her best friends (Aimee Barrett, Suzie Aries and Lily De-La-Hayes) bring a freshness to the story and new meaning to Squad Goals. Snooty boyfriend Warner (played by Robert Colvin who is surely a long-lost Jonas brother) and cute but nerdy Emmet (Ross Barnes) are a great counterpoint to the close-knit girl gang. Professor Callahan (Hugh Osborne) is the just the right side of creepy but had the audience booing at his sneakiest moments.
Standout performance was from Jodie Jacobs as Paulette, the downtrodden hairdresser who dreams of an Irish lover and whose voice fills every corner of the space. It's a part that could easily be over played but Jacobs gives us just the right side of kooky. I didn't quite buy into her friendship with Elle but that may be due to editing and the scene where the girls reclaim Paulette's dog from her ex-beau seemed a little tacked on but this is a small niggle in a fun production bubbling with feel-good factor.
The choreography (high kicks and skipping ropes a-go-go) and production values were spot on and a big hand has to go to the small but multitasking live band and set design.
You can't beat a glossy West End show but if you want rising stars in a warm, friendly atmosphere where you're encouraged to bring in your favourite tipple from the downstairs bar, you can't go far wrong with this production.
With the show running until the end of January, add Legally Blonde to your list of things to do in 2016 and start the year with extra fizz.
Liz Dyer, LondonTheatre1.com
****
Fantastic
Legally Blonde, as most people know, was the Golden Globe-nominated comedy that made a star of Reese Witherspoon. The stage version, written by Laurence O'Keefe and Nell Benjamin, was no less successful, winning three Olivier Awards during its West End run at the Savoy Theatre. And now the show's been revived by Ovation at the Gatehouse, in an irresistible, high-energy production guaranteed to make even the grumpiest among us smile.
I'm always impressed when fringe theatres take on musicals, especially one as popular as Legally Blonde; this cast and crew have some huge (pink, high-heeled) shoes to fill. But John Plews' production is more than up to the challenge – along with musical director Matt Abrams and choreographer Anthony Whiteman, he's somehow concentrated all that energy and excitement into a much smaller space, with a cast of just twelve (plus stage manager Izabel Alvares Florence, who makes a brief appearance as Chutney). And what we might lose in spectacle, the show more than makes up for in entertainment value.
The cast are led by Abbie Chambers, who shines in her professional debut as Elle Woods, the sorority queen trying to win back her ex-boyfriend by going to Harvard law school, only to prove to everyone – and herself – that you should never judge a book by its cover. Chambers has the relentless perkiness of the character, but also nails the more wistful moments too, making Elle a believable heroine who it's easy to root for. Jodie Jacobs is also sensational as Elle's friend Paulette, whose obsession with finding a nice man from Ireland provides a very funny – if slightly random – subplot not seen in the movie.
This addition aside, the show largely remains faithful to the original screenplay, with just one other major departure in the significant beefing up of the role of Emmett (Ross Barnes), the fourth year law student who supports Elle in her fight to be taken seriously.
So if you know the movie, it's easy enough to follow along, although a few of the best lines do get lost during some of the more hectic moments. And there are plenty of those: Elle's hyperactive friends getting excited about her impending engagement; a full-on fitness routine during which Aimee Barrett somehow manages to sing and skip simultaneously (let's be honest, most of us would struggle to manage one at a time); not to mention the wildly un-PC yet totally fabulous courtroom number Gay or European. Nobody can say this show's holding anything back.
With the help of some lightning fast costume changes, the cast handle multiple roles with ease, and a commitment that proves there really are no small parts. Adam Crossley is wonderful as an overenthusiastic admissions officer, a pompous fellow student and a pool boy giving evidence at Elle's first trial. Chris Durtnal milks every second of his role as Kyle, the sexy new UPS delivery guy at Paulette's salon… not that anyone seemed to mind him strutting around in his tiny shorts. And even Bruiser the dog, who's played by a soft toy, gets a couple of lines (well, barks) – and performs them beautifully.
Much like its heroine, Legally Blonde looks great and is a lot of fun, but don't be fooled into thinking the show's all fluff and no substance; there's a serious message in there if you look hard enough. Ovation's nineteenth Christmas production is a fantastic revival of a great show – I look forward to seeing if their twentieth can top it.
Jeremy Chapman, Musical Theatre Review
***
'Tis the season of goodwill so let's first go with the positives about Ovation's version of the hit American musical comedy that launched Sheridan Smith as a shimmering West End star when it opened at the Savoy almost six years ago.
It's a high-octane show with wildly energetic dance routines imaginatively choreographed by Anthony Whiteman on the Gatehouse's traverse stage and house director John Plews makes sure the pace never flags.
Jodie Jacobs, reprising the role of spunky, loveable hairdresser Paulette she played in Kilworth House's open-air production in Leicester this summer, is a born comedienne with a powerhouse voice who is simply terrific.
She has West End credits but it's time she got the big break her talent merits. Her 'Ireland' solo – she dreams of marrying an Irishman – and comic swooning over delivery-guy hunk Kyle shows how material should be put across.
Ross Barnes and Lily De-La-Haye, so moving recently as the two leads in London Theatre Workshop's Parade, one of the most impressive Fringe musicals of the year, confirm that promise in roles of a very different hue.
Barnes excels again as the likeable Emmett, the corduroy-clad law school tutor assistant. Spruced up by the blonde but far-from-ditzy Elle, he finally gets the gal after she's dumped by wet boyfriend Warner who moves sheepishly on to a better-connected Harvard blue-stocking.
The far-fetched story – music and lyrics by husband-and-wife team Laurence O'Keefe and Nell Benjamin from Heather Hach's book – centres around Elle breaking out of the dumb-blonde stereotype and proving there's a shrewd legal brain lurking behind the fluff.
It's a bold gamble pitching London School of Musical Theatre graduate Abbie Chambers into the lead role on her pro debut. Elle is the part Sheridan Smith played, so no pressure then!
The sound balance on press night was far from helpful. No doubt musical director Matt Abrams will sort this out over the six-week run.
Only in the hilarious 'Gay Or European?' number in Act II does the audience really let its hair down, but there's no denying the effort and enthusiasm of the 13-strong cast in which Adam Crossley gets plenty out of his three cameos and Chris Durtnal doesn't waste a gift part as hunky Kyle.
It ran for 974 performances in the West End and won three Olivier Awards before going on to tour long and successfully.
Patrick Honoré
Of all the hostels in Highgate, in the hilly north of London, The Gatehouse is probably the oldest. In the 19th century it was said that the building owner had a License since 1337! The family theater company Ovation became the owner of the first floor in 1997 into a theater that quickly took his place tops the list among the best scene of the "fringe" of London.
The director John Plews, his wife producer Katie Plews and their daughter Racky Plews, now a choreographer for the West End (American Idiot) and national tour (Footloose!), Were quick to make Upstairs At The Gatehouse l a senior musical Off West End places with continually innovative and high-level versions of classics such as High Society, Kiss Me Kate !, Guys n Dolls and The Drowsy Chaperone, sometimes on the way, especially in the case of this Last, the original productions of the West End.
Legally Blonde was not an easy choice. Far from being a masterpiece, the success of the Broadway show and especially in London was based more on the means implemented in the efficient staging of Jerry Mitchell on the immortality of the songs! It is this intimate version of the contrary demonstrates the strength of Heather Hath the service booklet of the songs finally pleasant and functional partition Laurence O'Keefe and Neil Benjamin who blithely pass a large orchestra. Although he came from great schools of musical, cast displayed a professionalism that is comparable to that of the West End, especially in the case where Abbie Chambers, who nevertheless made his debut in the role as Elle Woods.
Choreography, signed Anthony Whiteman, who recently signed Side By Side Sondheimm at Brockley Jack Theatre and Bye Bye Birdie at the Rose and Crown in Walthamstow, occupy the reduced space with unusual candor. We had never seen so much dancing in no production of Legally Blonde and we do not complain!
Mark Shenton, The Stage
****
Elle Woods, the heroine of Legally Blonde whose signature colour is pink, seems as if she's an airhead blonde, but is seriously underestimated and becomes a Harvard Law graduate. I've committed the same offence of underrating the intelligence of this 2007 Broadway musical version of the 2001 film.
When I saw it first on Broadway, I thought it was just popcorn in the senses of both the syllables that make up that word. When it opened in the West End in early 2010, a star-making performance from Sheridan Smith made me think she was the reason for its success.
But if the show looked to me like it was pure fluff, a buoyant and youthful new production at Highgate makes me finally realise it is actually something else: a natural successor to 2003's Wicked in its portrait of female empowerment, but with a far wittier, edgier script and a frequently stronger pastiche pop score. Laurence O'Keeffe and Nell Benjamin's music is a bouncy blend of instantly memorable tunes and contemporary references, which musical director Matt Abrams updates here to include even a nod to Lin-Manuel Miranda.
But then everything about this production feels fresh, and in the tiny traverse surrounds of this Highgate community theatre – where this is its 19th annual Christmas musical – that's what it gets: a show that's not about big effects but
massive heart.
Recent London School of Musical Theatre graduate Abbie Chambers makes her professional debut as Elle with poise and wit that recalls a young Jane Krakowski. There's also great support from the hilarious Jodie Jacobs as hairdresser Paulette, who befriends Elle and helps empower her, and the striking Chris Durtnal as the UPS delivery man whom Paulette makes a play for.
Ian Foster, There Ought To Be Clowns
A bit of a change over at Upstairs at the Gatehouse has seen their customary Christmas musical take on a more modern bent after recent successes with classics such as Guys and Dolls, Crazy For You and Singin' in the Rain. Over the past years, many a West End musical has been cleverly refashioned for this intimate space in Highgate, where fringe premieres of The Drowsy Chaperone, Buddy, and Avenue Q have previously been seen, and it is to the latest of these that the in-house Ovation Theatres have turned with Legally Blonde the Musical.
Like protagonist Elle Woods herself, the show might easily be dismissed on superficial grounds but it is worth remembering that it managed over three years at the Savoy in the cutthroat world of the West End musical and also took home the Olivier for Best New Musical. A good deal of that was due to the winning charms of Sheridan Smith but there's also no denying that Laurence O'Keefe and Nell Benjamin's ebullient score and Heather Hach's adroitly pitched book from Amanda Brown's novel and the Reese Witherspoon-starring film taps into something irresistible.
Taking to her professional debut with a striking degree of confidence, recent London School of Musical Theatre graduate Abbie Chambers plants her own Prada-shaped footprint on the role of Elle to teach us the ultimate lesson in transferable skills and the dangers of underestimating the underdog (and not just Bruiser at that…) Harry Blumenau's casting is strong throughout though – Lily De-La-Haye and Ross Barnes' Emmett continue their strong work from Parade, Jodie Jacobs' brassy Paulette brims with vocal surety and Chris Durtnal has his bom-chicka-wow-wow manner down pat.
John Plews' production makes a strong suit out of the small-scale, Isobel Power Smith's clever design choices and Anthony Whiteman's choreography using the space wonderfully, though the breakneck pace is hard on a couple of the multi-role ensemble members having to execute the quickest of changes. Matt Abram's musical direction occasionally muddies the sound balance but by and large. his band capture the exuberance of the bigger numbers like 'Ohmigod You Guys' and 'What You Want' as well as the stirring emotion of the title track in both its incarnations.
So if your Christmas crackers are lacking snaps this year, make your way to the Gatehouse for some festive, feminist, feel-good fun.
Andrew Tomlins, West End Frame
***
Fact: Legally Blonde is the ultimate feel good show. 
The Broadway musical was a huge hit when it transferred to the West End for a triumphant run between 2009 and 2012 and now Upstairs at the Gatehouse are hosting the show's London Fringe premiere.
Based on Amanda Brown's novel and the 2001 movie starring Reese Witherspoon, Legally Blonde follows sorority girl Elle Woods as she does whatever it takes to get into Harvard Law School to win back her ex-boyfriend who dumped her in favour of a serious brunette (oh my god).
Legally Blonde is a big show with epic musical numbers and lots of strong characters who pop up throughout – a fringe staging was never going to be easy. The logistics of John Plews' production are clever; when the show is produced on a larger scale many actors double up to play various roles, but here the small cast of twelve play up to six characters each (in the second act the stage manager joins the cast to play Chutney in the courtroom scene).
A strong cast of diverse hardworking talent have been found, they all take to the stage bursting with energy and do a commendable job.
Robert Colvin excels as Warner whilst you can't help but be charmed by Ross Barnes' geeky portrayal of Emmett. A big stand out performance comes from Hugh Osborne who makes a fantastic Professor Callahan and is also very funny during his cameo as Elle's Dad. The hilarious Adam Crossley steals scenes in various roles alongside the talented Suzie Aries who reminded me of a young Annaleigh Ashford.
Leading the cast is Abbie Chambers who plays Elle without any sign of tiredness; her vocals are punchy and she grows into the role as the piece progresses. Interestingly the big stand out moment was her duet with Barnes 'Take It Like a Man' which is when both characters finally felt very real and relatable. Sadly it seems dogs aren't willing to work for fringe pay as their scenes are mostly cut  whilst a puppet is used during the opening number.
The star of the show is the phenomenal Jodie Jacobs who is in a league of her own as hairdresser Paulette. Reprising her performance from the Kilworth House production, Jacobs proves herself as an absolute comical genius – every detail of her performance is beyond faultless, she plays the role as if every line was written for her.
It's so rare to see an actor walk onstage in a supporting role and completely change the standard of the show you're watching; not only does Jacobs master the comedy but she also performs with such heart. Jacobs' vocals are stunning with her final big note in 'Ireland' almost blowing the roof off the theatre. Without doubt Jacobs gives one of my top performances of 2015 – we need her talent back on a West End stage ASAP. She is phenomenal.
Overall Anthony Whiteman's choreography utilises the space well, although 'Whipped Into Shape' felt very squashed and the skipping isn't quite polished. It's nice to see a five piece band performing in a fringe venue, but frustratingly at times the sound levels distracted from my enjoyment of the piece.
Legally Blonde is a cleverly constructed piece of theatre; the influences behind Nell Benjamin and Laurence O'Keef's unforgettable score are so varied; as an audience member you are kept on your toes and will probably find yourself singing 'Omigod You Guys' weeks later at a really inappropriate moment in your day.
I am thrilled Legally Blonde has finally found its way back to a London stage. Marking Ovation's nineteenth Christmas production, Legally Blonde is a truly terrific show which has so much more to it than first meets the eye. Regardless of whether you're a fan of the show or have never seen it before, this production is certainly worth seeing!