Book & Lyrics Howard Ashman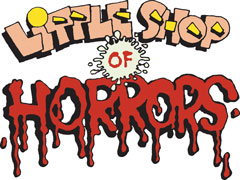 Music by Alan Menken
'In an early year of a decade not too long before our own, the human race suddenly encountered a deadly threat to its very existence'
'Little Shop of Horrors' is a musical satire. Science Fiction B Movies, The Faust legend and tongue in cheek horror all play their part in this wonderfully bizarre classic of musical theatre.
Seymour and Audrey are two young people working at Mushnik's run-down flower shop on New York's Skid Row. A total eclipse of the sun changes their lives forever. Will they fall in love, will Seymour find fame and fortune, will his strange and exotic plant take over the world? All these things might just happen in this……………..'seemingly most innocent and unlikely of places'
Adam Kelly - Seymour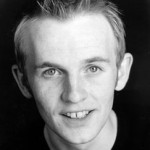 Adam trained at the Royal Academy of Music and gained the Mary Hammond Master Class award for Musical Theatre. He has recently performed in the Middle East as William in Alan Ayckbourn's How the Other Half Loves after its opening run Upstairs at the Gatehouse. Other credits include Feste in Twelfth Night at Grovelands House, Eddie in Saving Energy at the Nottingham Playhouse, Cosmo Lens in Light Years from Sticksville (Quantum Theatre), Mark in A Chorus Line, Ketch in Our Country's Good, Bottom in A Midsummer Night's Dream and Hansel in Hansel and Gretel. Adam is thrilled to be back performing at the Gatehouse.
Susan Harriet - Audrey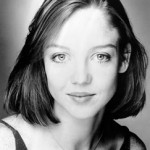 Susan did her first degree in South Africa, before coming to Britain gaining distinction in Musical Theatre at the Royal Academy of Music. Whilst there her roles included Mrs Sullen in The Beaux Stratagem and Sally Bowles in Cabaret. On leaving college she played Millamant in The Way of the World (Pentameters) and Gwendolyn in The Importance of Being Earnest (Upstairs at the Gatehouse). At the Richmond Theatre and on tour Susan played Lucy in The Threepenny Opera. In addition to performing, Susan is also a producer. Her first production, Alan Ayckbourn's How The Other Half Loves, played Upstairs at the Gatehouse, prior to a tour of the Middle East, and her second venture into production was the UK premiere of the Neil Simon play London Suite. Credits include Joseph and his Amazing Technicolour Dreamcoat, Tuptim in The King and I and Colette in La Cage aux Folles.
Iain Stuart Dootson - Mr Mushnik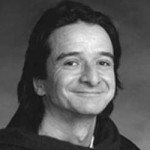 Iain trained at the City Lit in Covent Garden. He has appeared as Dug in The Garden (Edinburgh Fringe), Lord Gowrie in True for Ever (Old Red Lion), Harold In In the Boom Boom Room (Courtyard Theatre), Ernesthino Ledesma in Cousin Basilio and Vadier in Barrie Keeffe's Shadows on the Sun (Greenwich Playhouse), Hal in Kvetch (Tower Theatre) and Feste in Chapterhouse Theatre Company's tour of Twelfth Night. He has been shot at in High Heels and Low Lifes and was involved in a motorway traffic accident in '999'. Most recently he was Chippewa Chip in Sarah Diamond's new play Wolf Game at the Union Theatre. He can often be found on a Monday night strumming his guitar and singing his songs at 'Up All Night' downstairs at the Spice of Life pub in Cambridge Circus where he reckons to have picked up a cult following. He thinks it may be the Hare Krishnas.
Alex McNamara - Audrey II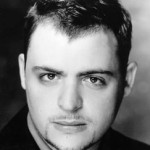 Alex recently graduated from Mountview Academy of Theatre Arts after gaining a BA Hons in Performing Arts & Drama from Middlesex University. He was a junior at the Guildhall School of Music and Drama and at fourteen became the youngest member of the National Youth Choir of Great Britain. Credits include 'Benny Anderson' in the hugely successful Abba tribute show, Abba Gold (touring extensively worldwide), and Puck in the Principle Theatre Company's production of A Midsummer Night's Dream. Training credits include Sammy in Blood Brothers and Carl-Magnus in A Little Night Music at the Judi Dench Theatre. Alex is also an enthusiastic Percussionist, Cellist and Pianist. Other interests include Martial Arts, Composing, Directing and Radio Voiceover work.
Brenden Lovett - Orin / Bernstein / Patrick Martin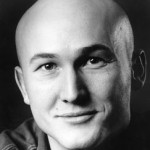 Brenden first came to London in 2000 to train at East 15 Acting School. Prior to that he lived a relatively simple life in sunny, warm Sydney. Australian credits include Hal Prince's revival of Show Boat (LIVENT), The Merry Widow (ESSGEE),  A Midsummer Night's Dream (HVTC) and The Dream for Kids at The Sydney Opera House. Brenden has also toured the South Pacific and South East Asia with CTC Cruise Lines. For Australian television he has appeared in Pizza (SBS), a variety of commercials and yes, the occasional spot on Home & Away. Brenden is currently on a break from playing Riff Raff in the European production of The Rocky Horror Show and is happy to be performing Little Shop of Horrors Upstairs at the Gatehouse.
Michelle Long - Assistant M.D / Customer / Mrs Luce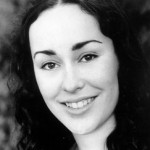 Michelle recently graduated from Rose Bruford College after studying on the Actor/Musician's Course. Credits include Cinderella's stepmother in Into the Woods (R.B.C.), Mrs Peachum in an actor/musician production of The Threepenny Opera (Battersea Arts Centre), Daria in the London premiere of Jumping for Joy (Blackheath Halls) and as an actor/musician in the London premiere of The Apple Tree (Landor). Most recently Michelle performed in The Happiness of Fish and The Overcoat at the Bridewell Theatre.
Jody Peach - Crystal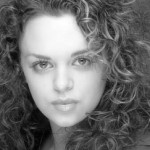 Jody is 18 years old and was born in Weymouth. She moved to London when she became a full-time student at the Sylvia Young Theatre School. After being awarded a scholarship from Betty Laine she then enrolled on the Musical Theatre course at Laine Theatre Arts. Whilst at college Jody played the roles of Dinah in Starlight Express, Esmerelda in The Hunchback of Notre Dame, Frenchy in Grease and Janet in Marc Camelotti's Boeing Boeing. Theatre credits include Children of the Wind (Theatre Royal, Drury Lane), That's the Way I Like It and Fast Track (Epsom Playhouse) and Do You Come Here Often (Waterfront Hall, Belfast). Commercials include Top of the Pops, St Ivel Gold and W.H. Smith. Jody appeared in Michael Winterbottom's award-winning Jude for Polygram Films and was the voice of Aravis in The Horse and His Boy by C.S. Lewis in a new radio play produced by Tyndale Entertainment.
Racky - Ronnette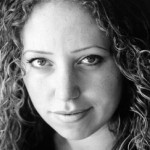 Racky trained on the Musical Theatre course at the Arts Educational School in London. Whilst there she appeared in many of the school's productions. Racky choreographed and managed the National tour for Ovation's production of Forever Plaid and London productions of From a Jack to a King and It's Only Make Believe. Theatre credits include The Secret Arch, understudied and played the role of Kim in Daydream Believer and Penny in A Slice of Saturday Night (Upstairs at the Gatehouse). Racky makes regular guest appearances singing at Lauderdale House and you can catch her tinkling the ivories and singing in some classy West End hotels.
Vanessa Havell - Chiffon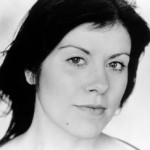 Vanessa trained on the Musical Theatre course at the Royal Academy of Music and prior to that as an actress at the Royal Scottish Academy of Music and Drama. Musical theatre credits include ensemble and understudy in Me and My Girl, Mrs Abraham in the original cast of White Folks-Children of the Light, Phantom, Magenta and understudied and played Columbia in the European tour of The Rocky Horror Show, Vixen in The Threepenny Opera (Pimlico Opera), The King and I (B.A.C.) And two new musicals at Greenwich and Madame Jo Jo's. Other theatre credits include The Set (Old Vic), The Tin Drum (Jerwood), Leasehold (Pleasance), Jerri in Unidentified Remains & the True Nature of Love (Man in the Moon), Cygna in Thirteenth Night (Arches, Glasgow), Lady Macbeth in Macbeth, the nurse in Romeo & Juliet (tour) and Maureen in Any Other Business (Concert Hall, Glasgow).
John Plews - Director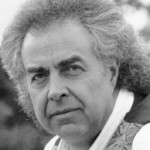 John trained at LAMDA and spent several years in Rep including a long stay at the Theatre Royal, Windsor. He has directed and produced numerous shows including many for cruise lines Cunard and P & O. At Upstairs at the Gatehouse John has directed Forever Plaid (also Edinburgh and National Tour) From a Jack to a King, It's Only Make Believe (which he co-wrote) and A Slice of Saturday Night. John is very much involved in the day to day administration of Ovation Theatres and Upstairs at the Gatehouse.
Christopher Whitehead - Musical Director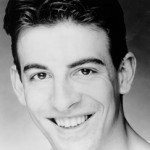 Since graduating from ALRA in 1996 Chris has worked as an Actor, Singer, Musical Director, Composer and Producer. Most recently Chris was on tour with Winnie the Witch for Watershed Productions with Birmingham Rep. As a performer other credits include Sheriff Henry Wagner in the original cast of Doc Faust (UK tour), Finch in How to Succeed in Business..(New Arch Theatre, London), Charlie in When Movies Were Movies (UK tour) and Weird Grifter in From a Jack to a King (Upstairs at the Gatehouse). As a Musical Director shows include It's Only Make Believe, Daydream Believer (Upstairs at the Gatehouse), Forever Plaid (UK tour),  As You Like It (Jermyn St Theatre) plus many cabaret performances in and around London. Chris recently made his television debut in The Adam & Joe Show for Channel 4. Chris co-manages SOOP Productions, who are responsible for The Kids From Shame which Chris contrived, co-wrote and which has been performed here Upstairs at the Gatehouse and on The Battersea Barge. Chris has also finished composing the score for LoveyouMissyouMeanit a new musical to be workshopped later this year. He has taught at ALRA, Italia Conti, Mountview and The Actors Centre. Earlier in 2002 he won a prestigious Hugo Award for most performances on this very stage. And for some reason they've let him loose again ……..
Ijy De Luca - Choreographer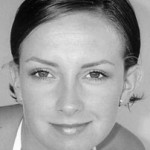 Ijy began her career in a whirl of fishnets and feathers onboard the T.S.S. Island Breeze for Thomson as a dancer and also choreographed for them on numerous projects. She has performed in various theatre productions such as The Bolshoi Ballet's Sleeping Beauty, with the Youth Ballet Workshop, The Wizard of Oz, West End Cares and even for the rock band Hawkwind. Her West End debut was in Saturday Night Fever at the Palladium, she was also part of the cast in Cologne. After Little Shop finishes she'll be heading back out on the U.K. tour! Recently she headed the dance dept for the Mountview M.T. Foundation course. For the last six months she has been living it up in Greece as a vocalist, dancer and Choreographer …she really misses the weather! Ijy is delighted to be a part of this production and wants to praise the outstanding talent of all involved. It makes her job a lot easier!