Written by Bob Carlton
Directed by John Plews
Musical Supervisor:Marcus Adams
Choreographer: Grant Murphy
Set Design: Amy Yardley
Lighting Design: Sam Waddington
Sound Design: Nico Menghini
Associate Sound Design: Josh Robins
Costume Supervisor: May Clyne
Casting: Debbie O'Brien
Producer: Katie Plews for Ovation
Winner of the 1990 Olivier Award for Best New Musical, 'Return to the Forbidden Planet' is a rockin' rollercoaster ride into the future. Join Captain Tempest and the crew of the Intergalactic Starship Albatross as they travel deep into hyperspace. What's waiting for them?……a mad scientist, a secret formula, a scary monster and D'illyria – a planet not marked on their cosmic charts.
Loosely based on the 1950's sci-fi film 'Forbidden Planet' (which itself was based on 'The Tempest') author Bob Carlton has created a riotous mix of Shakespeare, B movie Science Fiction and some of the biggest pop hits from the fifties and sixties.
Great Balls of Fire, Teenager in Love, Good Vibrations, Shake Rattle & Roll, She's Not There, Wipe Out and twenty other monster songs will keep you rockin' all nite long.
Cast
Alex Fobbester - Captain Tempest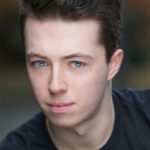 Training: Arts Educational Schools, London.
Theatre includes: Buddy Holly in The Buddy Holly Story (UK Tour), Charlie/Cover Store Manager in Elf the Musical (The Dominion Theatre/Lowry Theatre, Salford).
Emma Fraser - Navigation Officer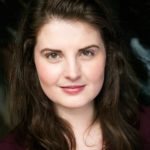 Training: Mountview Academy of Theatre Arts: Postgraduate Diploma in Musical Theatre;
University of Surrey: First Class Music Degree.
Theatre includes: Posy in Beauty and the Beast (Newbury Corn Exchange), Wendy-Jo in Footloose (West End, UK & International Tour 2017), Genie in Aladdin (Theatr Clywd/Peter Rowe), Cerberus Sister/Pam in Les Enfants Terribles, The Vaudevillains (Edinburgh Fringe 2016), various roles in an adaptation of Beauty and the Beast (S4K Dubai tour), Nancy in Leader of the Pack (Waterloo East Theatre).
Emma also originated the role of Miss Grimsby in Brass (NYMT, Leeds City Varieties) and is featured on the original cast recording.
She is thrilled to be joining the Gatehouse for this epic space adventure! Enjoy the show!
Follow her on Twitter @thefraserem
Guy Freeman - Bosun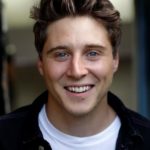 Training: Italia Conti Academy of Theatre Arts.
Theatre credits include: First cover Derek/ First Cover Outspan/ Ensemble in The Commitments (UK Tour), Actor/Deviser in Reclaimed (Wassail Theatre Company), Perault in Sleeping Beauty (South Hill Park Wilde Theatre), Morgan/Mrs Predegast & various roles in The Sorcerers Apprentice (Illyria Theatre Company UK Tour), Moritz in Spring Awakening (Logan West Productions/Dynamic Theatre), Ensemble in Street Theatre Devised Productions (The Natural Theatre Company), Young Matt in Muswell Hill & Happy Birthday Matt (The Orange Tree Theatre).

Stephanie Hockley - Miranda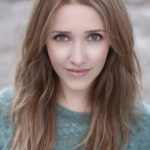 Training: The Liverpool Institute for Performing Arts.
Theatre includes: The Little Mermaid (Liverpool Everyman), Midsummer Night's Dream, Julius Caesar (Storyhouse, Chester), Beauty and the Beast, Rapunzel (Liverpool Everyman), Pieces of String (Park Theatre, London), Connected: The Musical (Pleasance Studio), Sleeping Beauty (Mercury Theatre), The Witch of Edmonton (Sam Wanamaker Festival at the Globe Theatre) and Loserville (YMT:UK).

Edward Hole - Cookie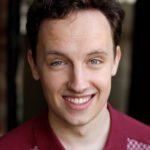 Training: Actor Musicianship at Rose Bruford College.
Theatre Includes: Ensemble & Understudy Boggis/ Bunce/ Bean in Fantastic Mr Fox (Nuffield Theatre/ Lyric Hammersmith/ Leicester Curve & Tour), Nigel in Brilliance (Farnham Maltings).
Credits in Training: Ensemble/Musician in Run (Theatre Ad Infinitum at Rose Bruford), Caldwell B. Cladwell in Urinetown (Stratford Circus).
Edward also writes and records music both on his own and with his band, Les Gobelins.
Rhiannon Hopkins - Penny Scyllen/Musical Director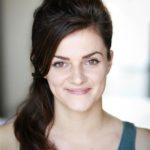 Training: Bodywork Company, Cambridge.
Theatre includes: Ensemble/Understudy Lady Vipera in Sleeping Beauty (Norwich Theatre Royal), Actor-Musician/Comedian in Funny Gals Friday (The Arts Theatre London), Singer/Pianist/Composer in Sister Mary's Big Sunday Night (The Cockpit Theatre), Jill/Understudy Female Leads/Dance Captain in Jack and The Beanstalk (Everyman Theatre Cheltenham).
Further Credits: Musical Comedy Awards 2018, Quarter Finalist (The Phoenix, Cavendish Square), Keyboard Player (P&O Ventura), Dancer (Princess Cruises).
Chris Killik - Doctor Prospero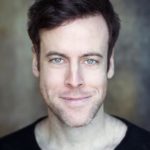 Training: Royal Academy of Music.
Theatre includes: Badger in The Wind in the Willows (Kew Gardens), Bottom in A Midsummer Night's Dream (Park Theatre), Elyot Chase in Private Lives (Playhouse Stockholm), Demetrius in A Midsummer Night's Dream (Park Theatre), Mary Sunshine in Chicago (City Theatre Stockholm), Benedick in Much Ado About Nothing (Park Theatre), Judas in Jesus Christ Superstar (Turku City Theatre), John Tallentire in The Hired Man (Old Laundry Theatre), Man 1 in Closer Than Ever (Cheltenham Playhouse), Dan in Closer (Helsinki Fringe), Long Tom in Merrie England (Finborough Theatre) Mr B in Pamela (Lost Theatre), Doctor Ackerman/1st cover Oliver in Love Story (The Duchess Theatre), Kevin in Ash (Arcola Theatre), Elma CandyJack in Sail Away (Sadler's Wells).
Ellie Ann Lowe - Science Officer (Gloria)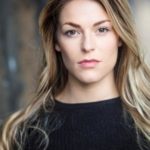 Training: Guildford School of Acting.
Theatre includes: Amalia in Carmen (The Union), Lead Vocalist for Belinda King (Seabourn Quest Luxury Yacht), Adriana in Comedy of Errors (Antic Disposition at Gray's Inn Hall & South of France Tour), Pauline Clench in One Man, Two Guvnors (Theatre Royal Windsor & Manor Pavilion Sidmouth), Anna Truman in Deadly Nightcap (Theatre Royal Windsor & Manor Pavilion Sidmouth), Grandma in Red Riding Hood (Middle East Tour), Ensemble in Miracle on 34th Street (Madinat Theatre Dubai), Dusty Springfield in DUSTY (Charing Cross Theatre), Connie/Cover Annette/Swing in Saturday Night Fever (National Tour), Ensemble in Love Story (Union Theatre).
Television Credits: Featured Dancer in Pride and Prejudice: Having a Ball (BBC).
@ellieannlowe

Simon Oskarsson - Ariel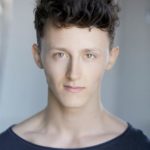 Training: The Arts Educational School London
Whilst in training his roles included: Emcee in Cabaret, Ensemble in Top Hat, Reg in Round And Round The Garden, Monsieur Andre in The Phantom of the Opera. During his training he also performed as Ensemble in Olivier Awards 2017 and in Friday Night Is Music Night: Disney Broadway Hits at The Royal Albert Hall.
Other credits include: Bernardo in West Side Story (Växjö Teater), Claude in Hair – The Musical (Nöjesteatern in Malmö) and Ensemble in Miss Saigon (Malmö Opera).

David Persiva - Mike Roechip aka 'Sticks'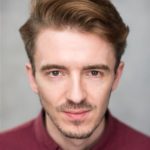 Training: University of Winchester.
Theatre credits: Sir Andrew Aguecheek in Twelfth Night (The Minack Theatre, Cornwall). Prior to this he was directed by Edward Bond in Edward's play Olly's Prison (The National Theatre of Malta).
Television credits: Kiss Me First (CH4/Netflix) and Dixi4 (CBBC).
As a writer, David's work has been produced by Fever Dream Theatre Company and 1880 (The Vaults) and has new writing in development for television. He performs regularly with his band Montrell. David is thrilled to be a part of the Return to the Forbidden Planet team.

Lewys Taylor - Bud Visor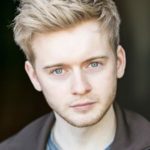 Training: Rose Bruford College.
Theatre includes: Peter in Peter & the Wolf (UK tour), Ensemble in Thunderstruck (Camden People's Theatre), Peter in The Fletton Railway Children (Eastern Angles), Charles in Only Forever (Hope Theatre Islington).
Lewys works regularly as a voiceover artist.
Notable voiceover work includes: When Greeks Flew Kites (Radio 4), Captain Bayley's Heir (Heirloom Audio), Sirens, The Smiling Man (Random House Audiobooks for Audible).

Angela Rippon CBE - Intergalactic Newscaster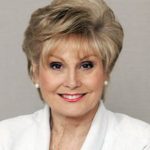 Angela began reading the Nine O'Clock News on BBC1 in 1970. She was the first female journalist permanently to present the BBC national television news. Angela appeared on the Morecambe and Wise Christmas Show in 1976, presented the first two series of Top Gear and also presented Come Dancing. She was a presenter on, and co-founder of, breakfast television franchise TV-am. In the 1990s, she moved to radio, presenting for LBC Newstalk, and appeared on Channel 4's The Big Breakfast as a newsreader. Since 2009, she has co-presented the BBC consumer show Rip Off Britain with Gloria Hunniford and Julia Somerville and since 2013, she has co-hosted Holiday Hit Squad on the BBC alongside Helen Skelton and Joe Crowley. Angela was awarded the CBE in the 2017 Queen's New Years Honours List for her services to Dementia Care.

Creatives
Director: John Plews
Producer: Katie Plews
Musical Supervisor: Marcus Adams
Choreographer: Grant Murphy
Musical Director: Rhiannon Hopkins
Set Design: Amy Yardley
Lighting Design: Sam Waddington
Sound Design: Nico Menghini
Associate Sound Design: Josh Robins
Assistant Director (Dialogue): Chloe Christian
Assistant Director (Music): Lauren Storer
Wig/Hair/Make up Advisor: Jessica Plews
Costume Supervisor: May Clyne
Stage Manager: Ally Southern
Musical Consultant: Julian Littman
Poster Design: Mary Musker
Sound Operator: Reuben Batdorff
Scenic Painter: Pollyanna Elston
Casting: Debbie O'Brien
Set Builders: Gary Swain, Michael Ranson, Benjamin Bailey, Andy Lawson

Photos
by Darren Bell
Reviews