Music and Lyrics by Stephen Sondheim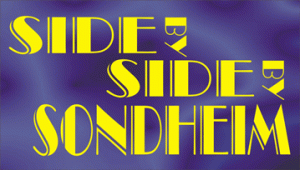 with additional music by Leonard Bernstein, Mary Rodgers,
Richard Rodgers and Jule Styne
Original narration by Ned Sherrin
Stephen Sondheim was born on 22 March 1930, the son of a wealthy New York dress manufacturer. However, when his parents divorced, he moved with his mother to Bucks County, Pennsylvania and young Stephen found himself in the right place at the right time. A neighbour of his mother's, Oscar Hammerstein II, was working on a new musical called Oklahoma! and it didn't take long for the adolescent boy to realise that he, too, was intrigued by musical theatre. Although he subsequently studied composition with Milton Babbitt, he chose to apply what he learned in the all-or-nothing commercial hothouse of Broadway. Like Hammerstein, he has written the occasional pop song (with Jule Styne for Tony Bennett) and dabbled in films (Stavisky, Reds, Dick Tracy), but, like Hammerstein, he has always come back to the theatre.
His initial success came as a somewhat reluctant lyricist to Leonard Bernstein on West Side Story (1957) and Jule Styne on Gypsy (1959). Exciting and adventurous as those shows were in their day, and for all their enduring popularity, Sondheim's philosophy since is encapsulated in one of his song titles: "I Never Do Anything Twice". His first score as composer-lyricist was A Funny Thing Happened On The Way To The Forum (1962) – a show so funny few people spotted how experimental it was: it's still the only successful musical farce. In the following three decades, critics detected a Sondheim style – a fondness for the harmonic language of Ravel and Debussy; a reliance on vamps and skewed harmonies to destabilise the melody; a tendency to densely literate lyrics. But, all that said, it's the versatility that still impresses: you couldn't swap a song from the exuberantly explosive pit-band score of Anyone Can Whistle (1964) with one of the Orientally influenced musical scenes in Pacific Overtures (1976); you couldn't mistake the neurotic pop score of Company (1970) for the elegantly ever-waltzing A Little Night Music (1973).
Sondheim hit his stride in the Seventies, forming a unique partnership of hyphenates with Hal Prince: a composer-lyricist and a producer-director working together to re-invent the musical. Some were plotless (Company), some characterless (Pacific Overtures), one went backwards (Merrily We Roll Along). But, as his onetime choreographer Michael Bennett put it, before you can break the rules, you have to know what they are – and Sondheim knows America's cultural heritage better then anybody. Follies (1971) is an affectionate and precise pastiche of Berlin, Kern, Gershwin, Dorothy Fields, Yip Harburg … With each new musical, he continues to test the limits of Broadway in plot, lyrics, music, or dialogue.
(Biography taken from various websites)
Nikki Gerrard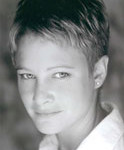 Nikki trained at Sylvia Young Theatre School and The Guildford School of Acting. She has just competed as a semi finalist in the BBC Radio 2 Voice of Musical Theatre Competition in Cardiff, which was also broadcast on Radio 2's Friday Night is Music Night.
Prior to that Nikki appeared in Pippin at the Union Theatre in London, as Monique and understudy Victoria in Victor/Victoria at the Bridewell Theatre and Jack's Mother in Into the Woods at the New Theatre, Oxford.
Nikki has also performed her solo cabaret at Pizza on the Park. Throughout 2004, Nikki could also be seen as the face of Kellogg's Special K for their international Drop a Jeans Size Campaign. In addition, Nikki will be appearing in Tim Burton's upcoming film Charlie and the Chocolate Factory released this summer.
Whilst at Guildford she performed the roles of Desiree Armfeldt in A Little Night Music at the Electric Theatre, Queen Victoria in Jack The Ripper and Mrs Lovett in Sweeney Todd. Other roles include Eva Peron in Evita, Cinderella in Into The Woods and Anytime Annie in 42nd Street. Nikki also played Jackie Kennedy in the UK premiere of Kennedy at the Hampton Hill Playhouse.
Susie Harriet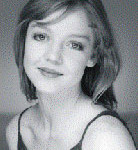 Susie has worked in the UK, Middle East and South Africa in Theatre, Television, Film & Radio. She graduated with distinction from the Post Graduate Course in Musical Theatre at the Royal Academy of Music in London. Although coming from a performance background, her foray into the world of production has proved most successful both in London and internationally. Recent acting credits in London include: Jeffrey Bernard is Unwell, Shadowless (new musical at the Bridewell), Audrey in Little Shop of Horrors Upstairs at the Gatehouse, Lucy in Three Penny Opera UK tour, Sally Bowles in Cabaret (RAM), Millament in The Way of the World (Pentameters), Gwendolyn in the four act Importance of Being Earnest, and in South Africa: Tuptim in The King and I (Civic Theatre), Collette in La Cage Aux Folles (State Theatre) and Joseph and his Amazing Technicolor Dreamcoat.
As a producer Susie is an associate producer with Tenth Planet Productions and is producer for Sh! Production Co. Production credits include Art on tour in the Gulf, Stones In His Pockets on tour in the Gulf & Singapore, How the Other Half Loves, Relatively Speaking, Rough Crossing (London and Gulf Tours), London Suite (UK Premiere and tour to Gulf), Jeffrey Bernard is Unwell (Upstairs at the Gatehouse), Diva Eve and The Big Comeback (UK Premiere).
James Pearson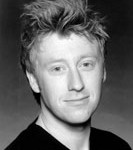 James trained at the London School of Musical Theatre. He has been fortunate enough to play leading roles in some of the best theatres within the West End, on the London Fringe and throughout the U.K. and Europe. His theatre credits include Musical Starlights (European Tour), Picture Perfect (UK Tour), Flopstar (Edinburgh Festival Fringe and The Kings Head Theatre London), White Wedding and Cole (Upstairs at the Gatehouse), The Twits (The Belgrade Theatre Coventry and UK No 1 Tour), Snoopy (The Rosemary Branch Theatre), Me and My Girl (The Alexandra Theatre Birmingham), Jesus Christ Superstar (UK No 1 Tour), Whistle Down the Wind (The Aldwych Theatre), Between Mouthfuls, Ball boys, Graceland Experience, Damn Yankees (The Bridewell Theatre), A Midsummer Nights Dream (Bushey Park), A Boss for Lunch (The Bloomsbury Theatre), Temptations (Pentameters Theatre), The Little Match Girl (The Bull, Barnet), Elvis the Musical (The Prince of Wales Theatre), Sondheim Tonight (The Barbican Concert Hall), Tomorrow Never Knows (The Hen and Chickens Theatre).
James film and television credits include Rogers in Kavanagh Q.C., Simon Williams in Casualty and David in The Winning Ticket.
As a Director James' credits include; A Boss for Lunch, Mother Figure, Drinking Companions (The Bridewell Theatre, London), Best Men, Secrets, A Lasting Encounter (The Hen and Chickens Theatre, London).
As a writer James' has written three plays, A Lasting Encounter, Bar Flies, and Vincent as well as a feature length film, Jeans are for Cowboys.
Andrew McDonald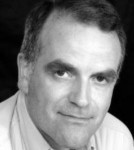 Andrew trained at LAMDA. Theatre includes Don Carlos (Gielgud and Sheffield Crucible), Cinderella (Eye Theatre), The Goat (Apollo), The Simple Truth (Bridewell), Walking Out (Proteus Theatre Co), Abigails Party (Whitehall and national tour), Waiting For Lefty (BAC), Golden Boy (Greenwich Theatre), Macbeth and Travels With My Aunt (national tours), Tartuffe (National Theatre) Epsom Downs, Antigone, The Wind In The Willows and The BFG (Nuffield, Southampton), Market Boy (National Theatre Studio), Art (Wyndhams and Whitehall), Look Back In Anger (national tour), Going Down In History (Garage, Edinburgh), Hamlet and The Merchant Of Venice (Orange Tree, Richmond), Medea (Queens), A Man With Connections (Minerva, Finborough and Arches), The Tempest (Young Shakespeare Company), Hay Fever (Savoy), Hansel & Gretel (Unicorn Theatre), A Small Family Business, Arcadia, Katherine Howard and Chimes At Midnight (Chichester Festival Theatre), Sexual Perversity In Chicago (Minerva Chichester), The Great Lucifer (Old Fire Station, Oxford), Noises Off (Brewhouse, Taunton), Peter Pan (Polka and Oxfordshire Touring Theatre Co) Othello (Edinburgh Festival/BAC) and The Alchemist, Julius Caesar and Columbus And The Discovery Of Japan (RSC). After this appearance in Side By Side By Sondheim, Andrew will be playing Laurie Clifford in Scenes From A Separation at the Orange Tree Theatre in Richmond. Through July he plays Bottom in A Midsummer Nights Dream and Sir Francis Chesney in Charley's Aunt in Queens Square, Bristol and then in August goes to the Edinburgh Festival to play Malcolm in Outliving The Hamster at the Gilded Balloon.
Television includes: British Empires, Crimewatch, Eastenders, The Bill, Death on the Mountain.
Film: Baked Potato, Deadbeat, Ave Maria, Hat, 501, and The Unmistakable Aroma of Custard.
Drew McKenzie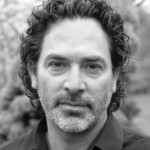 Drew is from Barbados and started his acting career there performing in musical comedies: Murder and Mustique, Tempest in a Teapot, Shout and Boo (Ocean View Hotel) for four consecutive years. He then worked in murder mysteries Now Museum, Now You Don't and Caribbean Hi-Jinks and improvised sketch comedies Skitsomania I, II and III for three years.
Other roles include Gremio in Taming of the Shrew and Orsino in Twelfth Night (Holders Festival). He also toured to Trinidad with two plays by Barbadian playwrights The Debating Society and ManTalk.
Drew was part of the original cast for a daily satirical radio show It's The Baruba Radio Show, voicing several of the show's characters and has also performed in his own cabaret show Broader than Broadway and Back to Broadway, singing classic standards and Noel Coward originals from Broadway and London's West End.
In England Drew has worked with children's theatre for the last four years, writing and directing shows for under-eleven's as well as playing a diverse range of characters in the shows. He has also revisited Twelfth Night, this time playing Malvolio. Drew has also played Fabritio and Lord Cardinal in Thomas Middleton's Women Beware Women, Sganarelle in Don Juan, Herod in Oscar Wilde's Salome, Herb Tucker in Neil Simon's I Ought to be in Pictures, Comte de Guiche in Cyrano de Bergerac, Orgon in Tartuffe and another Orgon, this time in The Game of Love and Chance.
Tim McArthur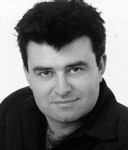 Acclaimed cabaret artist, Tim has appeared at Don't Tell Mama New York and across London at the Purcell Room, Pizza on the Park (Critic's Choice, the Times), Jermyn Street Theatre, the New End Theatre, The Kings Head Islington, Montuno's, No3 Green Street, Lauderdale House and supporting Julian Clary at the Savoy. Tim also presents a weekly showbiz interview show (recent interviews include Lesley Joseph, and writers of Mary Poppins, George Stiles & Anthony Drewe) for www.theatreradio.co.uk, co-presents a weekly show with Sadie Nine for BBC Radio London and the Sunday Supplement Show on Gaydar Radio. Previous Radio presenting has also included Radio 5.
A versatile performer, Tim McArthur has toured nationally with Helen Lederer in Helen Lederer's One Night Stand, Cole (Upstairs at the Gatehouse), Forever Plaid (National Tour), Dangerous Cabaret (Jermyn Street Theatre), Company (Palace Theatre Westcliff), The Richard Blackwood Show (Channel 4), Fred Astaire His Daughter's Tribute (London Palladium) and has supported Graham Norton. Earlier this year he performed as Feste in Twelfth Night at the Broadway Theatre.
Other work includes South Pacific, You're Gonna Love Tomorrow, As You Like It, Another Country and Joseph. BBC Radio 2 credits include A Chorus Line, Sweet Charity, Kiss Me Kate and Fiddler On The Roof. Directing work includes Silver Heaven, Sex Love & Retro-Femininty, Euro-magic-Vision (Jermyn Street Theatre) and the European premiere of Seduction by Jack Heifner (Baron's Court Theatre). He has also directed cabaret artistes Diva Eve and Rebecca Carrington. Presenting includes the Gladstone Park Music Festival and Classic FM Stage Mardi Gras London 2002.
www.timmcarthur.com
Racky Plews - Director / Choreography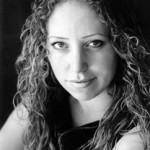 Racky trained on the Musical Theatre course at the Arts Educational School in London. This time last year she directed her first show Cole here Upstairs at the Gatehouse. Since then Racky has directed Dracula! and Guys and Dolls (CSG). In September she will be joining the world of opera as Butterfly (Hampstead Garden Opera).
Choreography credits include: Hot Mikado, Return to the Forbidden Planet (Upstairs at the Gatehouse and Castle Hall) White Wedding, Cole, It's Only Make Believe, From a Jack to a King (Upstairs at the Gatehouse), Forever Plaid (London productions and national tour), Flopstar (Edinburgh Fringe Festival and The Kings Head Theatre London), Rough Crossing (Middle East Tour), Banging the Drum (YBS), Oliver!, Grease and Little Shop of Horrors (Queen's College London), Emily Blunt's latest music video (Sensation).
As well as directing and choreographing, Racky is involved with all aspects of theatre. She has recently returned from the Middle East where she was lighting designer on Art (Sh! Productions). She teaches stage management, dance and drama at Camden School for Girls and can sometimes be caught treading the boards of theatres around London. Her latest venture was singing jazz at the Kings Head Theatre with some of the hottest musicians in town!
Racky feels honoured to be working with such a talented team and hopes you enjoy this theatrical feast of some of Sondheim's greatest material.
Chris Lambert - Musical Director
Chris grew up in Stoke-on-Trent before going on to study violin and piano at the Purcell School and then conducting at the Birmingham Conservatoire. Chris has worked as Musical Director on such diverse shows as a national tour of Man of La played the barber, Ned Sherrin's Lunchtime Chat Show at the Edinburgh Fringe Festival, Singing in the Rain at Birmingham Old Rep and was also the Musical Director for the National Youth Music Theatre's acclaimed production of Into the Woods. He has written arrangements for The Supremes and worked on The Threepenny Opera in New York. Chris has been Musical Director on five pantomimes at the Theatre Royal Windsor where he had the good fortune to work closely with Eric Sykes for two years creating and performing comedy musical sketches. By some strange turn of events over the last few years, Chris has also become a voice-over artist and one of the Country's most experienced travel news presenters. He is now a regular broadcaster for the Classic FM Travel Centre and appeared in the BBC TV documentary Dying to Get There! His image songs and jingles are currently in use by BBC Radio. Chris was Musical Director on Ovation's acclaimed production of Cole last year and he is delighted to be back in Highgate! Chris is most proud to be one of the select few to have once been listed in Deutsch Gramaphon Magazine thus: Sondheim/Lambert!!
Huw Griffith - Assistant Musical Director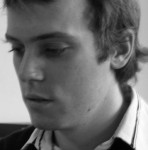 Huw has just finished his final year studying music at King's College, London, and piano at the Royal Academy of Music. He has been the Assistant Musical Director to all shows for King's Musical Theatre since 2002, and recently worked on Jesus Christ Superstar at the Greenwood Theatre. Huw was the Assistant Musical Director on Ovation's production of Hot Mikado Upstairs at the Gatehouse earlier this year. Originally from North Wales, Huw travels home regularly to accompany various Choirs and Soloists. He's the official accompanist for Gwynedd Young Musical Performer, and many concerts and competitions for the National Eisteddfod. Recently, Huw accompanied in the Welsh Mass Male Voice Choir concert at the Royal Albert Hall. Television work includes: Composer John a Alun (Tonfedd Television Co.); Accompanist and Composer Noson Lawen (Tonfedd); Accompanist Fash's Football Challenge (Zig Zag Productions). In 2001 he was awarded the Business in the Community Wales Award, for outstanding achievement, through which he received a week's work experience on Les Miserables, at the Palace Theatre, London.
Isabel Muñoz - Costumes
Isabel trained as a classical dancer at the Bilbao Dance Studio and later trained in Stage Design in Birmingham. She has performed across Spain and Portugal. Design credits for Ballet de Euzkadi include Giselle, Nutcracker, Petrushka and Carmen. UK theatre work includes: Collision (The Old Red Lion Theatre), Desdemona: A Play About A Handkerchief (Hill Street Theatre at the 2003 Edinburgh Fringe Festival). Costume work includes: Woyzek (City of Birmingham Opera), Exclude Me (The Chelsea Theatre) and Under the Curse (Gate Theatre); Scenic Artist for The Bartered Bride (Crescent Theatre), The Dice House (Arts Theatre), Majnoun (Riverside Studios), Design Assistant for Nicholas Nickleby (Red Shift) and Lady Chatterley's Lover (Hull Truck Theatre).
Julia Slienger - Lighting Designer
HUGO award winner Julia graduated from LAMDA in 2003. Lighting design credits include: Loot, Habeas Corpus, Stags and Hens (Linbury Studio, LAMDA), Hot Mikado (Upstairs at the Gatehouse), Gone, The Consultants and Jeremy Lion's Happy Birthday (Edinburgh Festival 2004/ New Ambassadors), David Benson's Haunted Stage (Edinburgh 2004), Losing it (Soho Studio), Macbeth (Questors Studio). As a technician: Breakin' Convention (Sadler's Wells), The Joy of Wine, Fairly Tales (Wimbledon Studio), Elephant Women (New Ambassadors), Hopkins and Glover (Edinburgh Festival 2004), The Sunday Club (The Hen and Chickens). As Stage Manager: Richard Alston Dance Company (Autumn & Spring Tours from 2003-2005), Victory! A musical for Peace (Donmar Warehouse), Somewhere Else (The Cobden Club), Duck Variations and Squirrels, A Slice of Saturday Night, Julius Caesar, The Secret Arch (Upstairs at the Gatehouse) As ASM: It's only Make Believe, The Good Doctor, From a Jack to a King (Upstairs at the Gatehouse).
Stewart Charlesworth - Costume Designer
Stewart trained on the three year Musical Theatre course at Mountview. He was last seen strutting his stuff as Pooh Bah in Ovation's Hot Mikado. For this production of Side by Side by Sondheim he is quite literally wearing a different hat. Stewart was production designer on Jane Eyre and Cabaret (Chelmsford), costume designer on Pride & Prejudice, Much Ado About Nothing and assistant costume designer on Torch Song Trilogy (CTW & Hylands House Productions). His next production is Amadeus at the Old Court Theatre, Chelmsford where he will be the costume designer. Stewart is delighted to be spreading so many feathers on the Gatehouse stage! And wishes to thank Jane Hunt for her help.
Miranda Howard-Williams - Rehearsal Stage Manager
Miranda has been involved in theatre from a tender young age – once reaching the dizzy heights of the inn keepers wife in the school nativity! She soon realised that she felt much more at home behind the scenes and three years ago joined the National Youth Theatre's backstage crew working on many productions at the Lyric Theatre, Hammersmith and the Lowry, Manchester. Scriptwriting is also a passion and her play Parallel Lines was produced at the Royal Court and she is now working on the screenplay for a short film. Miranda is currently on a gap year – during which she has worked as a runner for the BBC series New Tricks and as a stage manager for the opera version of Whittington at the Bloomsbury Theatre. Next up is working at Garsington Opera Festival before jetting off to Peru for two months to work, travel and pick up some Spanish. In October Miranda will be heading to Cambridge University to study Social and Political Sciences.
Anna Anderson - Stage Manager
Anna is currently studying Classics at the University of Bristol. When she is not immersed in Ovid or Plato she is to be found in the Hippodrome Theatre, for which she is one of the regular electricians. Anna started her backstage experience not so far from the Gatehouse, at Channing where she was the school's resident stage manager. Since then she has worked for the National Youth Theatre in the technical and stage management departments. Recently she was a follow spot operator on Mary Poppins based in Bristol and the West End. Anna is delighted to be working on this production.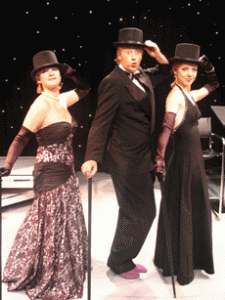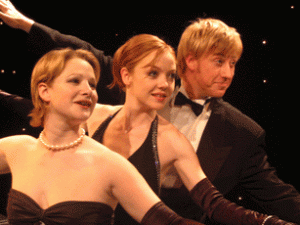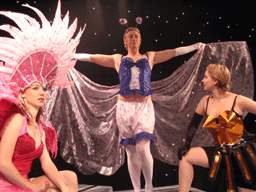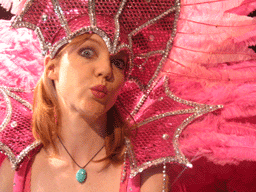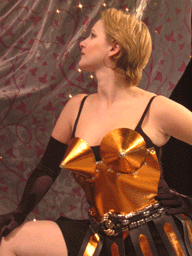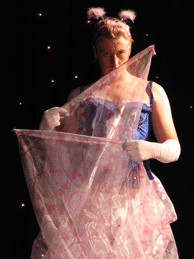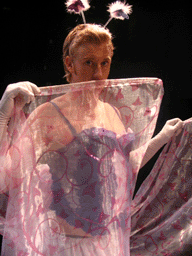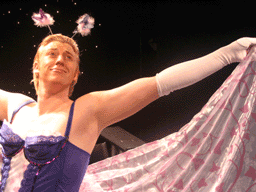 Richard Osley, Camden New Journal
If it feels like deja vu reading this review, imagine what it feels like writing it. In fact you might even be able to write it yourself, so unsurprising is it that a tried and tested formula delivers such a charming musical.
When the Plews family take charge of a show at their Upstairs at the Gatehouse hideout in Highgate, they more often than not hit the mark – and Side by Side is no exception.
This time Racky Plews (those paying attention over the years won't need telling that she is the daughter of theatre bosses John and Katie, and a teacher at Camden School for Girls) is in the director's seat.
She follows up last summer's musical tribute at the Gatehouse to Cole Porter with a similar homage to master musical lyricist Stephen Sondheim.
There's no storyline to worry about – just sort of on-stage documentary of Sondheim's writing career with a pleased-with-himself narrator chuckling his way through a This is Your Life binder.
The chat is perforated with 29 songs varying from hushed ballads to big, brash burlesque routines.
When the idea was first conceived 30 years ago, it was to have three players sauntering through the songs on bar stools.
But Plews shakes things up with some eye-popping costumes and a breathless chase around the simple set. Unfair critics say that it's a revamp that lacks maturity but to reach such a conclusion, misunderstands what is a brave, and for the most part successful, attempt to do things differently.
There are spotlight moments for James Pearson and Nikki Gerrard but the star of the show is clearly Susie Harriet, who is just as ease with slow ballads as she is with the comic songs.
She injected magic into I'm Not Getting Married with a breakneck delivery which is worth paying the ticket fee for alone – but I fell in love with her during the raunchy Boy That Boy Can Foxtrot – you are left with a show that sends you home singing and smiling – and you can't ask for more than that.
Michael Darvell, Whatsonstage.com
In 1975 David Kernan, while sppearing Stephen Sondheim's 'A Little Night Music', was asked to provide a fund-raising show for Cleo Laine and John Dankworth's music venue at Wavendon, so he and Ned Sherrin put together what became 'Side By Side By Sondheim', a distillation of the work Sondheim had written up until then. Sondheim's response was that he couldn't think of anything more boring "except possibly the Book of Kells!".
But, the show took off, played the Mermaid Theatre, transferred to the West End for three years and went on to success on Broadway.
In 1975 Kernan, Julia McKenzie and Millicent Martin performed the show as a theatrical concert, with the two women in designer dresses by Gina Fratini. At the Gatehouse, in Katie Plews' imaginative production directed by daughter Racky Plews, each song is individually costumed like one-act plays. 'You Must Meet My Wife' from 'A Little Night Music' is played as a phone call between a man and his ex; 'The Little Things You Do Together' from 'Company' has a couple pushing a supermarket trolley; and 'Everybody Says Don't' from 'Anyone Can Whistle' is sung by three brattish kids.
The trio are excellent and their versatility knows no bounds. Both Nikki Gerrard and Susie Harriet do the touching ballads with great empathy and also the raunchy stuff ('You Gotta Get a Gimmick') with great panache, while James Pearson is both touching and when called upon to appear en travesti ('You Could Drive a Person Crazy' and 'You Gotta Get A Gimmick') also it's great to hear those Sondheim numbers once again.
Peter Stenson, Musical Stages