Book by William F. Brown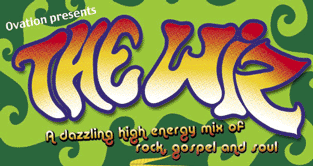 Music & Lyrics by Charlie Smalls
Running for over three years on Broadway (1975-78), The Wiz won right Tony's including 'Best Musical' and became a movie starring Michael Jackson and Diana Ross.
This dazzling mix of rock, gospel and soul takes L Frank Baum's original story and transports Dorothy, the Tinman, the Scarecrow and the Lion into a fantasy world of colourful characters and wicked witches.
Come with us and Ease on Down the Yellow Brick Road. It starts in Kansas and ends up in the Emerald City. You'll have a ball along the way.