Original Screenplay by Peter Myers & Ronnie Cass
Stage adaptation by John Plews
A GREAT FAMILY SHOW FOR ALL THOSE
ROCK AND ROLL REBELS!
Set in 1961, The Young Ones is the story of a group of teenagers fighting to save their local youth club from imminent demolition at the hands of property tycoon, Hamilton Black. They decide to raise money and awareness of their plight by putting on a variety show, promising that a mystery singer will top the bill. But who is this heart-throb hipster who will whip the local teenagers into a frenzy and help raise enough cash to save the day? What is his connection to the property tycoon? All will be revealed with much song and dance.
The Young Ones was originally written as a screen vehicle for Cliff Richard, at the time, Britain's answer to Elvis. This adaptation for the stage is packed with top ten hits including Livin' Doll, We Say Yeah and, of course, The Young Ones. It is also evocative of the early 60's, the era that witnessed the emergence of 'The Teenager', the bête noir of parents and the authorities alike. For those who remember the movie the first time around, re-live your youth – for those too young, come and see what your parents held hands to in the back row of the Odeon!!
Sophie Adams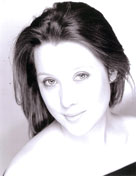 Sophie trained at the London School of Musical Theatre. Theatre credits include: 'Brenda Bly:Teen Detective' (Cochrane Theatre), playing Nurse Ivy/ensemble, singer/dancer in children's touring show 'The Scutterbugs', Piano/dancer in 'Orchestra Rehearsal' (Lion and Unicorn Theatre). Film credits include: a dancer in Julian Jarrold's 'Brideshead Revisited', principal chorus in 'The Magic Flute' (Kenneth Branagh), Caroline in 'Tangled Up In Blue' (Haider Rashid) and Miss Bergman in the short film 'Machines' (Richard Mundy). Coupled with this, she has also worked on several commercials and idents: namely Sony Playstation, Magic FM, BT and Visa. Sophie is delighted to be playing Pam in The Young Ones, Upstairs at the Gatehouse!
Emily Eden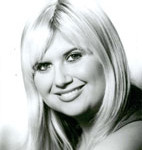 After training at The Bridge Theatre Training Company Emily had big dreams of being the next Diana Dors. This was temporarily postponed given her first job out of drama school was playing Messenger Mo in CITV's Engie Benjy national theatre tour entailing her having to ride a pink dog shaped electric scooter as opposed to a pink Cadillac . She has also appeared in many commercials (currently seen on A Kellogg's Bran Flakes advert with a green moustache) and independent films. She is also a writer and will soon be hitting our screens in her new comedy sitcom entitled In the Morning. Earlier this year she performed at The Trafalgar Studios as Shannon Wyatt in 'A Hive of Cretins'. This is Emily's London Musical debut and she is thrilled to be working with such a respected company.
Richard Foster King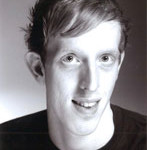 Richard trained on a scholarship at Doreen Bird College graduating with a first class BA (Hons) degree in dance and theatre performance. Whilst at college, Richard performed in numerous shows and musicals for the Bird Theatre Company including the Police Sergeant in The Pirates of Penzance (Shaw Theatre), C J Scruggs in The Best Little Whorehouse in Texas, (Albany Theatre), and Eddie in The Wild Party (Albany Theatre; a role he repeated at The Linbury Theatre, Royal Opera House for his graduation performance). Upon leaving college, Richard found himself dancing in the street, quite literally, when he went to work for 'the Mouse' as a parade cast member at Disneyland Resort Paris. On his return to London Richard appeared in The Wizard of Oz (Questors Theatre) in which amongst others he created the role of Head of the Emerald City Mafia. Richard is delighted to be making his Upstairs at The Gatehouse début in the cast of The Young Ones .
Jason Langley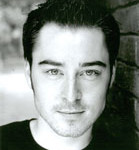 Jason trained at LAMDA after graduating from the University of Hull with a BA in Drama. Lead roles included Fred in Saved, Dick Dudgeon in The Devil's Disciple, Benedick in Much Ado, Yepikhodov in The Cherry Orchard and Antonio in The Duchess of Malfi. Amongst favourite roles at University were Charles Guiteau in Assassins, The Drum Major in Woyzeck and Kaufman in The Laramie Project. Since graduating his professional credits include the short film Cold Hands, television shows Know Your Limit (BBC) and I'm A Celebrity (ITV sketches) and in the theatre, Potts in Overspill (Latchmere 503), The Estate (Royal Court rehearsed reading), Skirts and Supermarket, both at Edinburgh Fringe, and Oscar in the Gala Charity Performance of Sweet Charity at the Theatre Royal, Drury Lane.
Kay Milbourne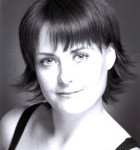 Kay is originally from Newcastle and relocated to London in 2005 to continue her training at the London School of Musical Theatre. She created the role of Shirley in Lonnie D the Musical for its 18 month UK tour. Other credits include; Bettina in RSVP ASAP (Cochrane Theatre), Laura in Silver Bells Christmas Spectacular (UK Tour) Helena in West End Revue, (Julian Open Air Theatre) and Ceilia in As You Like It (Borough Studios). Most recently Kay performed with the band The Monroe's as Sir Elton Johns support act for his sell-out performance at Brunton Park. She is delighted to be part of 'The Young Ones' experience!
Kristopher Milnes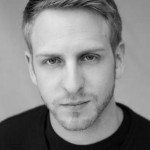 Television includes lead roles in 'Disney Presents: Stick With Me, Kid!' (Disney); 'The Treasure Seekers' (Carlton) 'Wavelength' (CITV); 'Eye of the Storm' (CITV); and 'Skinny Marink' (BBC). Other television includes 'Casualty'; 'My Family'; 'As Time Goes By'; 'Jeeves and Wooster'; and 'Chalk' (all BBC). Film includes Provost in 'Measure for Measure' (Lucky Strike Productions); Winterman in 'Monk Dawson'; and Young Scrooge in 'The Muppets Christmas Carol'. Theatre includes 'Spring Awakening' at The Barbican, for The Royal Shakespeare Company; Myth's and Legends' at The Old Red Lion; 'Eveline's Circle' at Hampstead Theatre; and 'Trippplicate: Time Tripppers!' at the Pleasance, London; Musical Theatre includes u/s Malcolm in 'The Full Monty' (UK Tour); William in 'An Asylum on Every Corner' (Edinburgh Fringe Festival '06); Bailey in 'Enchanted' (Upstairs at the Gatehouse); and Gavroche in 'Les Miserables' (Palace Theatre, London). Kris has also been a busy voice-over artist since he was about eleven. He regularly records English Language Tapes and Audio Books, and provides ADR for feature films such as 'Harry Potter', 'Lord of the Rings', and 'The Da Vinci Code'.
Seamus Newham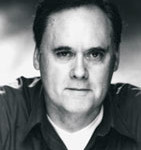 Seamus began career at the Abbey Theatre, Dublin, where he performed in the works of O'Casey, Synge, Yeats and Shakespeare. London credits include: "The Shaughraun" (Aldwych Theatre); "The Vanek Plays" (Lyric, Hammersmith); "The School for Scandal" (Upstairs at the Gatehouse); "Charley's Aunt" and "Ghosts" (Pentameters Theatre). He recently played 'Theseus' in Racine's "Phaedre" at the Edinburgh Festival. Television credits include: "Remington Steele" (MTM Productions – USA); "The Year of the French" and "The Price" (Channel 4); "The Magician" (LWT); "The Stretch" (Sky); "London's Burning"; "Brookside"; "The Bill"; "Happiness" and "My Life in Film" (BBC).
Craig O'Hara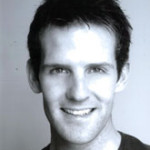 Craig Trained at Hertfordshire Theatre school. Theatre credits include: Brooke Taylor in Calculus (New End Theatre), Gabriel in Kiss of the Spiderwoman (Emery theatre) (he also covered the role of Valentine), Around the Pond in 80 Days (Greenwich Theatre), Macduff in Macbeth, (Queen Mother Theatre), Jonny Warner in the rock musical Zombie Prom, ensemble /swing in Annie Get Your Gun (QMT), Aggie boy in The Best Little Whorehouse in Texas (Landor Theatre). In 2006 Craig travelled around the world as a singer/dancer for P&O and Island Cruises. He has recently finished the Kander&Ebb musical Coloured Lights (Greenwich Playhouse). He has also appeared in various commercials. Craig is very excited about performing in this brand new production Upstairs at the Gatehouse.
Amy O'Neill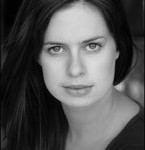 Amy is originally from Liverpool and trained at Mountview Conservatoire of Performing Arts gaining a BA Hons degree in Performance. Her theatre credits include; Blood Brothers (West End and UK Tour) playing Donna Marie/Miss Jones and understudying and playing the role of Mrs Lyons; featured soloist in two new musical workshops, Opal and Big City at the Greenwich Festival, Tiger Lily in Peter Pan (Assembly Hall, Tunbridge Wells), and various tours for Cragrats Theatre Co. Her Television and film credits include Emmerdale (Yorkshire TV) and Natalie in Choices.
Vicki Lee Taylor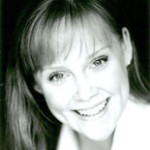 At the age of only twelve, Vicki appeared in the lead role of Emma in "Listen To The Wind" (Kings Head Theatre, Islington) & recorded the cast album at the world famous Abbey Road Studios. She then went on to play George in Enid Blyton's "The Famous Five" (UK Tour), Company Swing in "Mamma Mia!" (West End & more recently the international tour), Alice in "Seven Brides For Seven Brothers" (UK Tour), Cutie (Cover Sarah) in "Guys & Dolls" (UK Tour). She has also appeared in numerous pantomimes across the country including the title role in "Cinderella" with Danny La Rue. Television credits include Gemma in "Hearts Of Gold" (BBC Reconstruction), Dino in award winning "The Queens Nose" (BBC), Guest Appearance in "Star For A Night" (BBC), Deborah & more recently Rachel for the Xmas Special in "Heartbeat" (YTV), the title role of Meg in "Big Meg, Little Meg" (Granada), Donna in If (BBC).
Vicki also co-presented for 3 years with the little yellow bear Sooty on CITV!!
She is thrilled to be part of "The Young Ones" – her first show at the Gatehouse.
CREATIVES
Director / Choreographer: Racky Plews
Musical Director: Dom Carter
Set & Costume Designer: Mike Lees
Lighting Designer: Howard Hudson
Props Designer: Gemma Harris
Stage Manager: Kate Lewis
Sound Technician: Jennifer Parente
Production Assistant: Kamali Teabout
Artistic Adviser: Saffron Myers
Poster Design: Scarlet Graphics
Set Builders: Showtime
Technical Design: Les Broughton
Master Carpenter: Jethro Shirley-Smith
Lighting Rigger: Simeon Miller
Video Editing: Matthew Jones
Photographer: Scott Collier
Lighting & Video Operator: Simeon Miller
Produced by: Katie Plews
Richard Osley, Camden New Journal
Our king of rock 'n roll is better than any panto!
THE YOUNG ONES UPSTAIRS AT THE GATEHOUSE
by RICHARD OSLEY
SOME folk will tell you that Christmas isn't Christmas without a bit of Cliff Richard. Not so convinced about the festive delights of Mistletoe And Wine or The Millennium Prayer?
This neat stage production of The Young Ones, an all-singing, all-dancing film vehicle from 1961, might make: the Cliff scrooges reconsider. Love Cliff or hate Cliff, this show is better than any panto that you might be thinking about taking the family to this year.
When Elvis started making movies, Cliff, apparently being the British answer to Presley, started doing the same. We all remember the big red bus of Summer Holiday, but The Young Ones is a little less known, maybe because the songs aren't as good.
The plot is also as thin as you might expect a film vehicle to be: kids running around shouting "let's save the youth club, hey, why don't we put on a show", overcoming adversity by convincing an old fogey property tycoon that singng and dancing is more fun than building office blocks. Charming. But what we are really here to see are some ace dance routines (check, this show's got them), a few jokes (check) and some knockout musical numbers (check, check, check). Where the original material is lightweight in patches John Plews saves the day with some clever editing of the script and punching in a few Cliff songs that weren't in the film.
Jason Langley excels as a Cliff-a-like in the lead role of Nicky Black, even if he did confess that he hadn't seen the original film until the auditions. His endearing rendition of When The Girl In Your Arms will stick in the memory. Look out too for Richard Foster-King revelling in the role of Ernest, the customary geek character, and Emily Eden who almost steals the show as his equally "square" girlfriend, Wendy.
Credit also to Racky Plews for imaginative direction and choreography which livens up some of the original padding. There were some old ones enjoying The Young Ones on Tuesday night I spotted former BBC news-reader Richard Baker, who has a special cameo in the show, also looking like he was having fun. Teddy Green, who was in the original film, was also toe-tapping in the back row. The cast couldn't have wished for a more fitting commendation unless Cliff had turned up himself.
Robert Crowe, Time Out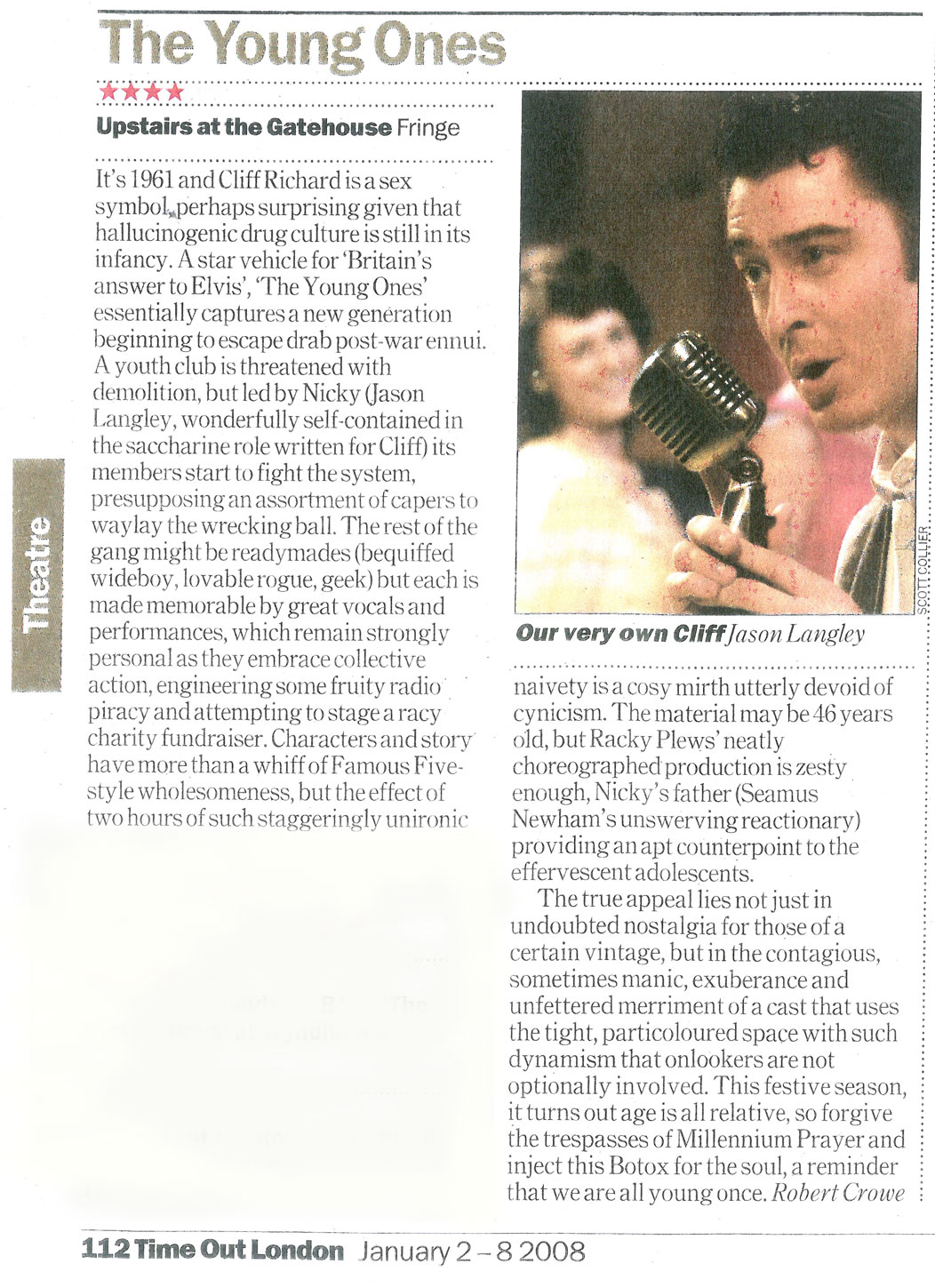 Donald Hutera, The Times
Aline Waites, Ham & High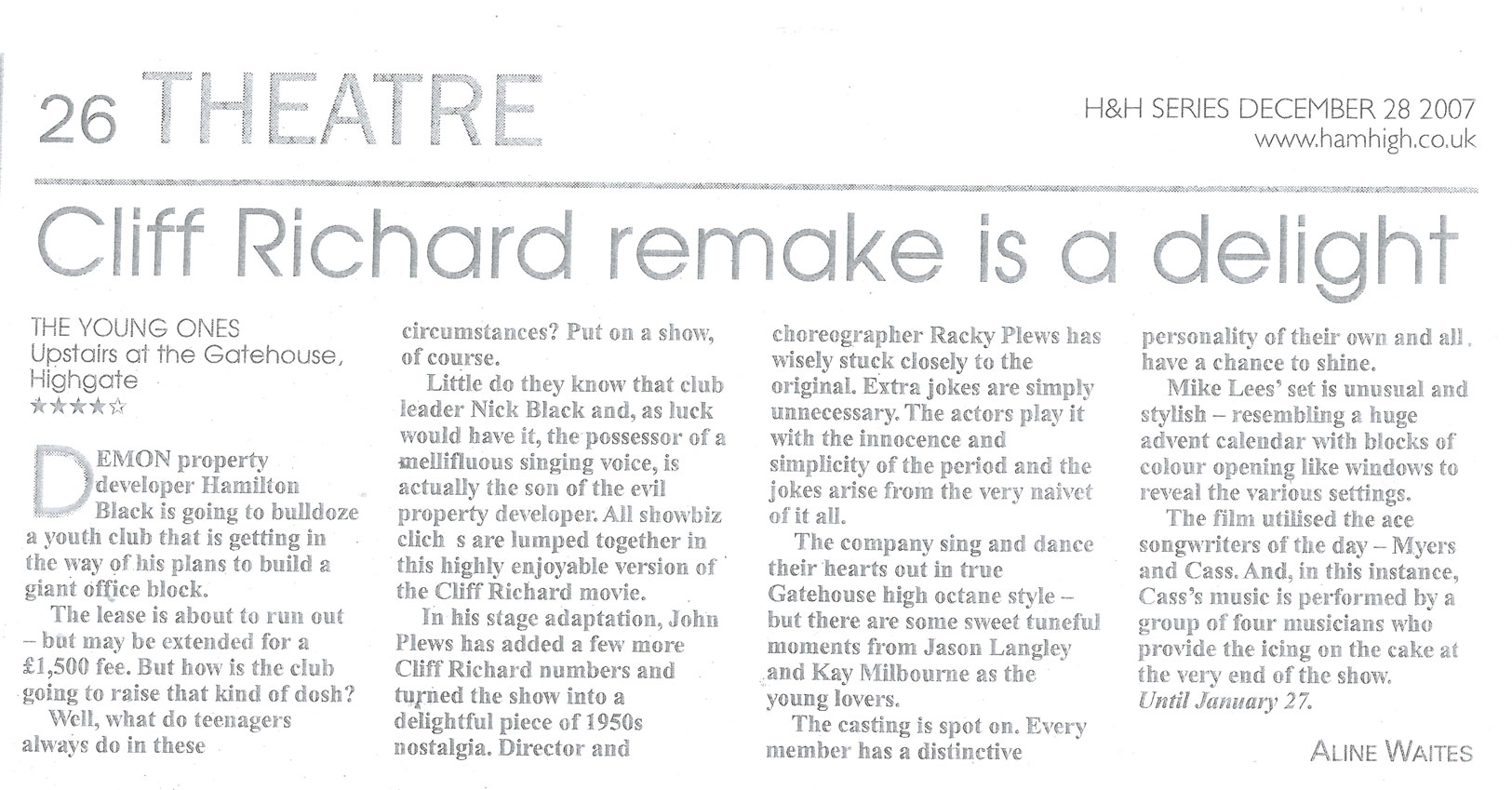 Metro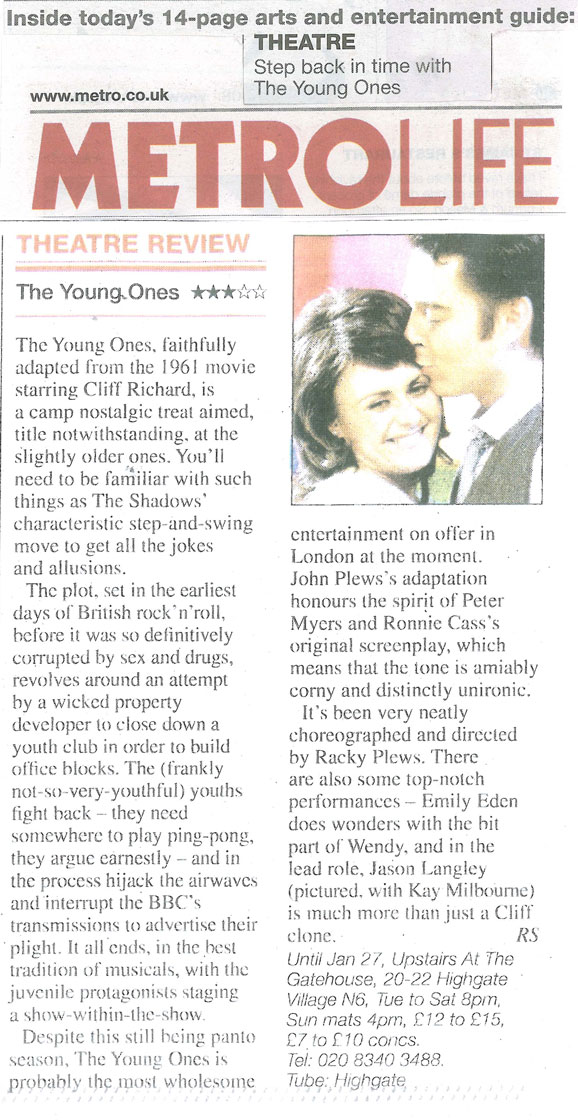 Jeremy Austin, The Stage
Once again Upstairs at the Gatehouse has produced an energetic, youthful production without a hint of Christmas about it. Performed on Mike Lees' multi-coloured set, John Plews' script retains the, shall we say, charm of the original Cliff Richard movie. Daughter Racky Plews directs with energy and gets her cast to camp up an already pretty camp show. They just about get away with it. Richard Foster-King as the brainy legal clerk Ernest and Amy O'Neill as French singer Dorinda Morell occasionally tip the balance, over-acting their parts, but it somehow fits within the ridiculous nature of the show. O'Neill stands out as a dancer in the piece as does Foster-King for being, well, himself. A man with a career as a comedy 'posh' character actor lies ahead. At first Jason Langley in the Cliff Richard role of Nicky understates his part, but along with Kay Milbourne as his girlfriend Toni, he finds his level and creates a sane counterpoint for the audience among the madness. Milbourne has an air of maturity about her and gives the best vocal performance on No One for Me But Nicky.
Racky Plews' choreography is big and bold and suits the show well, although a highlight is Stewart Nicholls' guest choreography on the big number We've Got a Show – so inventive. It's a camp Christmas Upstairs at the Gatehouse from another young, well-chosen cast.
Dale Maitland Cartwright, Hornsey & Crouch End Journal
Okay, so it's that time of year again when everywhere, or almost everywhere you look, a panto of some description or another is beckoning. Upstairs at the Gatehouse, from time in memoriam, have bucked the trend as far as traditional Christmas fayre is concerned and plumped for the musical.
This year, The Young Ones (original screenplay by Peter Myers and Ronnie Cass) plays until the end of January. A vehicle for the then pop star Cliff Richard, it tells the tale of a group of youngsters, threatened with the closure of their youth club by a property developer. John Plews adaptation of the screenplay, coupled with his daughter's direction and choreography has produced a superb piece of entertainment that is as slick and polished a piece as you'll see anywhere in London. Upstairs at the Gatehouse has built up a deservedly faithful following with their musicals over the years, but this has to be their most outstanding to date. Racky Plews' direction and choreography has delivered a production that is so proficient that not taking it out to the provinces on tour would be criminal!
The adroit cast sang and danced their way though a show that was an exuberant example of what first class fringe theatre is all about. A wonderfully fast and furious musical that should have you tapping your toes from start to finish and certainly not to be missed!
Mark Shenton, Sunday Express
Like Hairspray, The Young Ones also turns the clock back to the Sixties as Highgate's enterprising Upstairs at the Gatehouse brings the 1961 Cliff Richard movie to the stage. Its story of a youth club threatened by a skyscraper development raises the stakes on this peppy pop nostalgia fest, and the youthfully appealing cast of Racky Plews' production, smartly designed by Mike Lees, add considerable zest.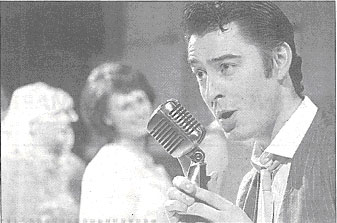 A nostaslgic touch of the Cliff Richards from Jason Langley in
The Young Ones at Highgate's Upstairs at the Gatehouse
Geoff Ambler, Reviews Gate
Original screenplay by Peter Myers and Ronnie Cass. Screenplay adapted by John Plews
What d'you know, we got a show! Based on the 1961 Cliff Richard and The Shadows movie of the same name, about a group of youths trying to save their club from redevelopment into one of those tragic 1960's concrete offices which London is still lumbered with today, The Gatehouse's Young Ones is a welcome new alternative entry into this festive seasons offerings, while remaining steadfastly unseasonal.
Director Racky Plews, indeed all the Plews, have produced a refreshingly fun alternative to the more traditional offerings and The Gatehouse, a little off the beaten track, is always worth searching out for a wonderful evening of fringe musical theatre par excellence.
The Young Ones, set in the early sixties, manages to keep the naiveté and freshness of a period, newly swinging and unsullied by what was to come, and this immediately comes through in the energy of the opening scenes with some memorably distinctive, epoch defining choreography and a fine young cast, all on a kaleidoscopic set of seemingly shifting, swinging cupboard doors!
Playing Nicky, Cliff Richard's movie role, Jason Langley achieves reluctant teen heart throb as the "mystery voice" who creates a stir on pirate radio, with essential musical vitality. With "The Young Ones", "When The Girl" and "Living Doll", Jason gets all the numbers that for good or bad helped establish Sir Cliff into the history of great British music and capably rises to these challenges.
Fine, fun performances fill this show from edge to edge. Notably Seamus Newham's property developer, and Nicky's father, Hamilton Black is great straight comedy value and Amy O'Neill is a delight as the wonderfully overacted diva, Dorinda.
With it's tongue firmly planted in it's cheek, The Young Ones never takes itself too seriously and as a light hearted, sixties musical escape it certainly is an alternative, holiday period joy.
.
Theatremonkey.com
The London premiere of an exciting new theatre adaptation of the classic 1961 movie. A great family show for all those rock and roll rebels looking for an alternative to the annual thigh-slappery of traditional pantomime.
Our reviewer says, "Once again Upstairs at the Gatehouse comes up trumps with its new Christmas show – The Young Ones. A young, enthusiastic cast, all clearly possessing that elusive, much-sought, X-Factor, breathe infectious fun into this reworking of the classic 60's film, that was originally a vehicle for Cliff Richard.
Stepping into the Cliff's winkle-picker shoes, Jason Langley (Nicky) smoulders, pouts, curls his lip and swivels his hips with the best of them. He also sings with great range and sensitivity, whether it is rocking and rolling in the ensemble pieces or crooning a ballad like 'When The Girl in Your Arms', which even drew a few screams from the appreciative girls in the audience.
John Plews, who has adapted the original film script for the stage, has also managed to create a true ensemble piece where every member of this fit cast has a chance to shine, ensuring this is no longer a one-star vehicle. Special mention must go to Richard Foster-King (Ernest) and Kris Milnes (Jimmy) who give comic bravura performances and are infinitely watchable.
Racky Plews, director and choreographer, manages the entire production with skill, clear understanding for the period and due reverence for the piece. In the tradition of the simple plot premise of 'let's put on a show', she succeeds in spades.
This is a show with legs, sing-along appeal – amply demonstrated with Livin' Doll – and hopefully a future.
Definitely an excursion worth taking for the young ones – and older ones too!