All shows listed under 'Scripts For Hire' are available for both professional and amateur theatre companies to perform in the UK or world-wide. Please call or email Ovation for availability and costs.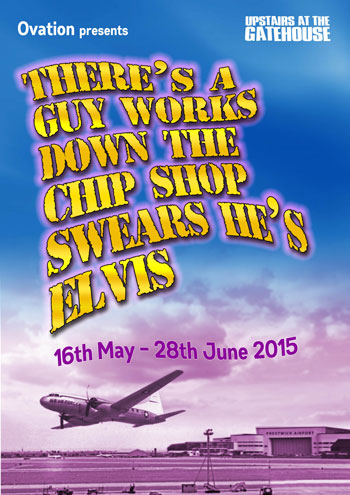 'A real rock & roll evening – Elvis would have loved it!'
– Judith Chalmers and Neil Durden-Smith
'Packs an emotional punch. Watch out for it in the West-End!'
– Vanessa Feltz, BBC Radio 2
'A very talented cast with great singing. A very enjoyable night'
– Alison Steadman, Actress
'The Gatehouse is famed for its musicals and the production values in this one are as impressive as ever'
– Aline Waites, Ham & High
'Teenage angst, middle-age meltdowns, laughs, terrific close harmonies – and a bloke who looks like Elvis. That's what I call a good night out.'
– Richard Madeley, TV presenter
'Thoroughly enjoyed the show – it was magic'
– Terry Jones, (Monty Python) Writer & Director
'Witty, clever and passionate, with a serious twist. Just like Kirsty was.'
– Philip Rambow, Co-writer of the hit song There's a Guy Works Down the Chip Shop Swears He's Elvis
Elvis Presley set foot in the UK only once, on 3rd March 1960, at Prestwick in Scotland. 
The news of the King's flying visit sends the teenage members of the Elvis Presley Fan Club (Kilmarnock Branch) into a spin as they plan to meet their idol in the flesh. He'll only be there for a couple of hours so what could possibly go wrong? 
Fast forward to the 1980s to find out…
Hannah Howie - Zoe (London & Edinburgh)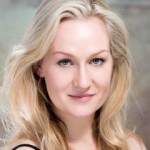 Before Hannah graduated from the Royal Conservatoire of Scotland in 2014, she attended the Scottish Opera Connect Company 2009.
Theatre credits include: Dancer/Understudy in Aladdin (MacRobert). Whilst in training: Alice Beineke in The Addams Family (Assembly), Elle in The Girl Who (Theatre Bench/ Assembly), Claudia in Nine (RCS), Yum-Yum in The Hot Mikado (C Venues), Carmen in Fame (Gala Durham) and Kate in Kiss Me, Kate (DULOG). Hannah will also be appearing in The Last of the Dragons (Pleasance/ Manhattan Children's Theatre) at the Edinburgh Fringe 2015.
Scott McFarlan - Rob (London & Edinburgh)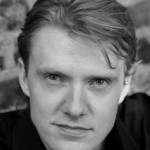 Scott trained at Drama Centre London.
Theatre credits include Jekyll;Through The Glass Darkly and Lifestyle Accessories (MMS); Engaged and After Magritte – (Birmingham Repertory Theatre); The World According to Bertie (C SoCo, C Venues-Edinburgh Fringe); A Midsummer Nights Dream (Unicorn Theatre); What Every Woman Knows; Witchcraft (Finborough Theatre); A Lifeless Ordinary (Icarus Theatre Collective); Alexander – Parts 1 & 2 (Old Red Lion & Edinburgh Festival); Gagarin Way (Battersea Arts Centre); The Tempest(UK Tour for The Stageworks Theatre Company); Feet First (Box Clever Theatre); Look At Me; Smoke Free and Dignity At Work (PACE Theatre Company)
Television credits include Scott in Flat Share (BBC).
Film credits include Road to Recovery (Chocolate Films), Together (Jellyfielders Productions) and With Respect (PACE Media Productions).
Sarah Moss - Ruth (London & Edinburgh)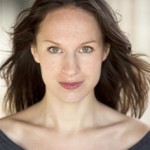 Training: The University of Manchester (First Class Honours/double hons English and Drama) and The Lee Strasberg Film & Theatre Institute in New York.
Theatre credits include: Cinderella (The Mercury Theatre) dir. Daniel Buckroyd; Noises Off (The Old Vic No1 tour) dir. Lindsay Posner; Aladdin (The Liverpool Everyman & Playhouse); Coming Clean (Fairfield Halls); The Lion in Winter (The Theatre Royal Haymarket) Dir. Sir Trevor Nunn; They Came To A City(Southwark Playhouse).
TV & film credits include: Valentine's Kiss and Nice Guy.
Sarah is also a singer-songwriter and EPs These Full Moons and Where the Sirens Say can be found on iTunes and Spotify.
Roger Rowley - Gerry Patterson (Edinburgh)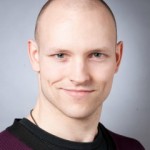 Roger is one half of The Telepathic Evils, a grungey pop duo formed in 2014 with Jo T Jones (ex-Easyworld). They can be found at www.thetelepathicevils.bandcamp.com
He graduated from Guildford School of Acting in 2010.
Theatre credits include: Buddy Holly in Buddy The Musical (25th Anniversary UK Tour, also Upstairs At The Gatehouse for Ovation), Rocky in The Rocky Horror Show (Malta) and Hollywood in Jeff Goode's The Eight: Reindeer Monologues. Amid a string of short films, he's played principal roles in the independent feature films The Girlfriend Audition and The Collaborators (both in post-production).
Adam Scott Pringle - Vince (Edinburgh & London) / Sargeant Langston (Edinburgh)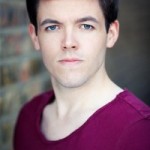 Adam graduated from The London School of Musical Theatre last year and previously studied Classical Music in Edinburgh.
Professional Credits include:
Boscombe in Stand & Deliver (Kings Head Theatre); Jamie in Rumpy Pumpy (The Landor); Narrator inFlints App (Commercial); Vocalist in a new concept recording for Dan & Laura Curtis.
Credits whilst training include:
Spend Spend Spend (Bridewell Theatre); RSVP ASAP (LSMT Studio), plus Workshops of Les Miserables, Merrily We Roll Along, Ruddigore, Much Ado About Nothing and The American Dream.
Twitter: @adamspringle
Jos Slovick - Herman Hidenbacker (Edinburgh & London)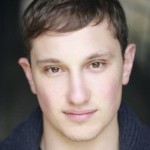 For Ovation: Nicky Sullivan/Ritchie Valens in Buddy the Musical and Benny Southstreet in Guys & Dolls
Theatre Credits: The Snow Queen (Nuffield Theatre); Once -The Musical (Dublin and West End); Lost in Yonkers (Watford Palace); The Secret Garden (Edinburgh & Toronto); The Human Comedy (The Young Vic & Watford Palace Theatre); Love Story (Chichester Festival); Spring Awakening (West End & Lyric Hammersmith)
Concerts:
Soho Cinders; Follies (Royal Albert Hall)
Film Credits:
The Addicted; Les Miserables
Television Credits: Chuggington
Soundtracks: Soho Cinders
Radio: Tales of the City; More Tales of the City; Further Tales of the City; Babycakes (Radio 4)
Alison Tennant - Lizzie (Edinburgh & London)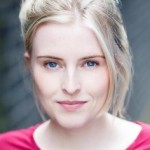 Trained at The Royal Central School of Speech and Drama (BA Acting).
Theatre Credits include: The World According to Bertie (C Venues, Edinburgh), Girlfriends (Ye Olde Rose and Crown, London), Jack and The Beanstalk (Paisley Arts Centre) Gutter Press (Iris Theatre)The Tempest (Minack Cornwall) and A Million a Little Hands (The Vaults, Waterloo).
Television/Film credits include: Yes, but that's not all (BASK films); Friend Request (Fient Productions); Les Miserables (Working Title)
Pamela Wernham - Jeannie (Edinburgh & London)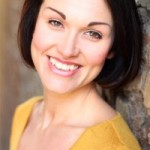 Pamela graduated from The MTA in 2013.
Credits include: Beatrice in Much Ado About Nothing; Titania in A Midsummer Night's Dream; The Snow Queen in The Snow Queen.
Credits whilst training include: Jeanna Murray in The Sunshine Gang; Sarah in Lia's Guide to Winning the Lottery; Fairy Liquid in Jack in the Beanstalk; Ensemble in In Touch.
Gareth O'Connor - Sargeant Langston (London)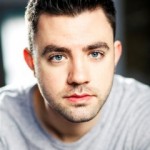 Before moving to London, Gareth worked in TV, Film and Theatre in his hometown of Dublin.
His first role, at the age of 12, was Rory Browne in the movie Agnes Browne.
Television credits include: Barman in The Interceptor (BBC1); Bryan Grimes in The Clinic; Pierce Stanley in Fair City and Michael Lynch in Marú.
Theatre credits include: Irish tours of The Bus and Doughnuts.
Since moving to London he has been featured in Channel 4's The Intern and was Eamon in the original West End cast of Once – The Musical.
Patrick Rowe - Gerry Patterson (London)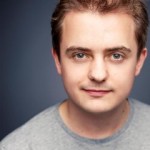 Patrick trained at Mountview.
For Ovation: Joe Maudlin in Buddy the Musical (Upstairs at the Gatehouse)
Other theatre credits include:
Word:Play (Box of Tricks, Union Theatre); Word:Play 2 (Box of Tricks, Theatre 503); Captain of the School Football Team (Box of Tricks, Latitude Festival); Songs From the American Motel (Leicester Square Theatre); Una Sera Come Un'Altra (Teatro Duse, Bessozzo).
Film credits include – Higher Education (Low Budget Feature), Tales of the Supernatural, The Chaser (Bournemouth University).
Television credits include – Home Again/All About Us (pilot episode made for the BBC/Youngstar Productions).
Patrick is also an experienced guitarist and songwriter.
Rob Castell - Herman Hidenbacker (Edinburgh 5th – 7th August)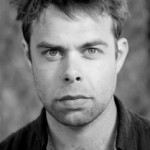 Rob Castell is an actor, writer and musician.
Known primarily for his work with Barbershopera, he has in recent years performed his own work at Trafalgar Studios, Soho Theatre, Plymouth Drum and on tour, winning the Best Actor award at the DIMF festival in South Korea in 2010. He played Pop on the International Arena Tour of We Will Rock You, Pablo the Matador on E4's Playing It Straight and Chris in the 2013 British Feature Film Meet Me On The Southbank. Other theatrical credits include Understudy Sam/All in Fully Committed (Menier Chocolate Factory), Rudolph/Prince in The Snow Queen (Nuffield), Smitty/Others in The Hudsucker Proxy (Nuffield/Liverpool Playhouse) and Beta/Others in Unmythable (Pleasance Queen Dome, 2015).
In addition to performing, he writes and performs the songs for BAFTA-nominated CBBC show Officially Amazing and has co-written a new full-scale musical which has been optioned by a leading international producer.
John Plews - Director
John trained at LAMDA and spent several years in Rep including a long stay at the Theatre Royal, Windsor. He has directed and produced numerous shows including many for cruise lines Princess, Cunard and P&O. At Upstairs at the Gatehouse John has directed Singin' in the Rain; The Blonde Bombshells of 1943; Kiss Me Kate; Avenue Q; Crazy for You; Iceberg – Right Ahead!; Woody Allen's Play It Again Sam; A Slice of Saturday Night; Buddy – The Buddy Holly Story; High Society; Come Back to the 5 and Dime, Jimmy Dean, Jimmy Dean; Lee Hall's Cooking With Elvis; Victoria Wood's Talent; It's Only Make Believe; Forever Plaid (also Edinburgh and National Tour); The Wiz; Hot Mikado; Little Shop of Horrors; Return to the Forbidden Planet and From a Jack to a King. John co-wrote Iceberg Right Ahead!, It's Only Make Believe and wrote the stage adaptation of The Young Ones – a musical based on the iconic 1961 film. John, along with Katie, is responsible for the day to day running of Upstairs at the Gatehouse.
Jennifer Selway - Writer
Jennifer is a columnist with the Daily Express and in addition There's a Guy Works Down The Chip Shop Swears He's Elvis she has also written the play Wallis…a certain person, both of which ran atUpstairs at the Gatehouse. She has worked for The Observer, Woman's Journal and many other national titles.
She lives in Hampshire.
Leah Sams - Designer
Leah Sams is a Designer and Scenic Artist from Malaysia, based in London.
Design credits include: Creditors (Brockley Jack Theatre); After Liverpool (Rosemary Branch Theatre);Edges (Tabard Theatre); An Ideal Husband (Tabard Theatre); Handbag (Courtyard Theatre);Misalliance (Tabard Theatre).
Associate and Assistant Design credits include: Hairspray (Macau International Festival); To Kill a Canary (Kenton Theatre), Hairspray (Malaysia and Singapore tour); Whistle Down the Wind (Rose Kingston Theatre).
Scenic Artist credits include: Gods And Monsters (Southwark Playhouse); Beached (Soho Theatre),Toast (Park Theatre).
Assistant Scenic Artist credits include: Pit'cairn (Minerva Theatre); Therese Raquin (Theatre Royal Bath); Evita (Oxford transfer into Oxford New Theatre); 12 Angry Men (West End transfer to Garrick Theatre).
For more information, please visit www.leahsams.co.uk
Aaron J Dootson - Lighting Designer
For Ovation: Singin' In The Rain; The Blonde Bombshells of 1943; Avenue Q.
Training: Wimbledon College of Art (Lighting Design and Practice, qualifying with a distinction, 2009).
Theatre credits include: The Rise & Fall of Little Voice (Kings Arms Salford); Wink (Theatre 503), The Goodbye Girl, Romeo and Juliet (Upstairs at the Gatehouse); Long Story Short and Ushers (Charing Cross Theatre); The Last 5 Years (King Arms, Salford); I Could've Been Better (Pleasance, Edinburgh); Romeo and Juliet and Twelfth Night (Theatre Royal, Northampton); The Bullet and The Bass Trombone and Only Us (Bristol Old Vic Studio); Actéon (Dartington Summer School); Green Forms (Tabard Theatre); Love Thy Neighbour and Bluebird (Cockpit Theatre); Dido and Aeneas(Barn Theatre); 74 Georgia Avenue (New End Theatre); After The Accident (Soho Theatre); This Is How It Goes (King's Head Theatre).
Associate Lighting Designer Credits include: Jacques Brel and Lost Boys (Charing Cross Theatre – Lighting Designer, Mike Robertson)
Relights include: The Perfect Murder (UK Tour – Lighting Designer, Mark Howett) and Private Peaceful(UK Tour 2011 – Lighting Designer, Wayne Dowdeswell).
John Raper - Sound Designer
For Ovation:
Singin' In The Rain; The Blonde Bombshells of 1943; Avenue Q and Crazy For You
Jon was responsible for the initial installation of the sound system at Upstairs at the Gatehouse almost eighteen years ago. He has worked in the professional sound industry for more than thirty years and has installed systems in the Barbican Theatre, Wolverhampton Grand, Durham Gala and the new G Live in Guildford. Jon currently works as a sound and acoustic consultant.
Katie Bradley - Casting
Katie has been working as part of the in-house Casting team for Ovation since 2013. This will be the fourth production she has cast – the others being: Kiss Me Kate; The Blonde Bombshells of 1943 andSingin' in the Rain – which is now the most successful show at Upstairs at the Gatehouse. She is also a freelance performer in Theatre, TV and Film. Performing credits include: Elf the Musical, Thriller Live, Baileys with Cream Commercial, The Royals (E! Television), Alice Through The Looking Glass(2016), Chess the Musical and Ovation's very own Avenue Q.
Katie also works as a freelance choreographer and musical theatre/dance teacher.
You can follow her on Twitter via @ktbradders
Sabrina Carter - Assistant Director
Sabrina trained at the Royal Conservatoire of Scotland .
For Ovation: Kiss Me Kate
Other theatre credits include: Christine in One Man Two Guvnors (National Theatre); Liza in Liza, Liza, Liza (Tabard Theatre & No. 1 UK Tour). Standby Eliza Doolittle in National Theatre's 50th Birthday Gala (National Theatre); Lucy in Jekyll and Hyde opposite Marti Pellow (UK NO 1 Tour); Standby Nancy in Oliver (Drury Lane); Annabella, Pamela & Margaret in The 39 Steps (Criterion); Understudy Elphaba in Wicked (Apollo Victoria); Audrey in Little Shop Of Horrors (Webster); Clarinda in Clarinda (Scottish tour); TigerLily /Mrs Darling in Peter Pan (Eden Court); Princess So-Shy in Aladdin (MacRobert Centre).
Film Credits include: Choir member in Urban Hymn (Eclipse Films – set for release winter 2015); Polly inThe Performance (Tag Productions); Life, The Decision (Fabian James).
Sabrina recently performed in her home town of Glasgow with the Glasgow Philharmonia.
Hilda Greenwood - Costume Supervisor
Hilda is currently working as a Costume Technician Cover at Middlesex University within the Theatre Arts and Dance departments.
She has worked as the Costume Supervisor's Assistant on Miss Saigon (London West End) and was the Costume Supervisor for Creditors (Brockley Jack). She has toured Internationally as Wardrobe Mistress on New Jersey Nights (China) and Wardrobe Assistant on musicals such as Hairspray (Kuala Lumpur & Singapore) and Grease (Slovenia).
Other credits include: The Marriage of Figaro and Mansfield Park (Upstairs at the Gatehouse) and plays such as Harlesdon High Street (Tara Arts). Hilda has also been a dresser on War Horse (New London Theatre).
Kirsten Buckmaster - Stage Manager
As a student, Kirsten developed a passion for stage management through musical theatre work, DSMing shows such as Merrily We Roll Along, The Drowsy Chaperone, Guys and Dolls, Fame and The Pirates of Penzance.
She graduated with a BA in English and History from Durham University in 2014.
Recent work includes: Candida (Upstairs at the Gatehouse), Richard Molloy's The Separation (Theatre 503); Raúl Quirós Molina's The Dinner (The Vault Festival); and a season at The Albany, Deptford.
Neil Norman & Virginia Blackburn, Daily Express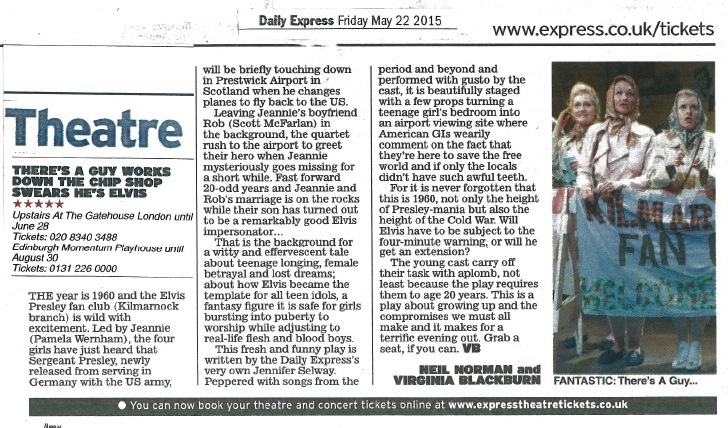 Jeremy Chapman, Musical Theatre Review
****
A nostalgic, funny but quite hard-hitting evening among the warm theatrical Gatehouse community sees a long-held idea of Ovation's director John Plews brought gutsily to life by close friend and Daily Express columnist Jennifer Selway in this 'play with music' premiere.
We're in the west of Scotland in 1960, the day Sergeant Elvis Presley pays his one and only visit to these islands, changing planes at Prestwick on his way home from military service in Germany.
Greeting him are hundreds of screaming girls, including fan club organiser Jeannie (a superb performance from MTA graduate Pamela Wernham) and the other members of the Kilmarnock branch, local lasses Zoe (Hannah Howie) and Lizzie (Alison Tennant), and American teenager Ruth (Sarah Moss) who knows every bit of Elvis trivia and performs his hits beautifully on guitar.
Meanwhile, virginal Jeannie disappears for 20 minutes hoping for a personal audience with 'the King' and winds up best friend Zoe by concocting a story about having sex with him in the loo. Or is it a wind-up?
Around the same time and anxious to trap her reporter boyfriend Rob (a permanently frazzled Scott McFarlan) into a more permanent relationship, she gets herself pregnant after insisting that her first sexual experience in the back of a car be the real non-Durex deal.
While Jeannie had been 'saving' herself , feckless Rob was having his needs looked after by her forward best friend Zoe, a relationship that, unknown to Jeannie, goes on for 20 years through her marriage to the dreamer who sacrifices his Fleet Street ambitions to do "the right thing".
Act I ends appropriately with Elvis' 'Your Cheatin' Heart' pumping out of one of those Dansette record players that are now collectors' items.
Fast forward to 1981 (the year Kirsty MacColl wrote the title song) and Rob and Jeannie have separated. The innocent days of kissing an Elvis poster on the bedroom wall have long gone for the now 40-year-old Jeannie. Life is now real, life is earnest.
All that time Zoe has wanted Rob for herself, and is desperate to believe Vince, the product of that first youthful liaison who is running the local chippie while planning a career as an Elvis impersonator, is really Presley's son.
The friendship between Jeannie and Zoe has, not surprisingly, totally soured and, in a climax that sees Jeannie belting out 'It's My Party and I'll Cry If I Want to' and Zoe doing justice to the MacColl hit, Vince (LSMT graduate Adam Scott Pringle) dons the white Elvis suit Rob and Zoe have given him at his 21st birthday party, for his 'Blue Suede Shoes' Presley turn.
MD Jos Slovick doubles as an American GI/backing musician and Gareth O'Connor and Patrick Rowe are the other US elements in a lively, keen-to-impress cast in which the Scottish parts are all played by Scots, meaning there are no dodgy accents flying around.
Leah Sams' set is nicely in period, sound designer Jon Raper works wonders with the flashing lights of a landing plane, and there's some very tidy impromptu jiving when the cast enlist audience members to join them on-stage.
Director Plews says the concept for the show started at a pub quiz when he was the only one who knew the answer to 'When did Elvis set foot in the UK?'. The idea lay dormant for a while until he brought it up to Selway who put it into dramatic form. And the rest, as they say, is history.
This isn't great theatre, there's nothing new musically (what's wrong with the old if it's the King himself?) but I absolutely loved it, was absorbed by it from Jeannie's first entrance to the final Elvis medley, and can see it going down a treat at the Edinburgh Festival Fringe. Bravo!
John Nathan, Jewish Chronicle

Paul Vale, The Stage
****
A gutsy new play with songs, bolstered by strong central performances and a nostalgic soundtrack
After completing his national service in Germany in 1960, Elvis Presley was flown back to the USA to resume his recording career, stopping briefly to refuel in Prestwick, Glasgow. Officially, it was the only time he would have ever set foot on UK soil. On this slender fact, writer Jennifer Selway has crafted a light-hearted rights-of-passage drama, peppered with themes of friendship, fandom and infidelity.
Spanning two decades, Selway explores the agony and ecstasy of the first teenage generation via the Elvis Presley fan club (Kilmarnock Branch) and then 21 years later, as they face up to life and love as adults. It is an engaging, often gutsy drama that takes a while to find its feet, but, thanks to some punchy central performances and a nostalgic live soundtrack, this Edinburgh-bound show eventually wins through.
Pamela Wernham as Jeannie captures the energy and resilience of a young girl facing up to the demands of adulthood, while a marvellous Hannah Howie threatens to steal the show as the emotionally unsatisfied Zoe. The dynamic between these two characters, embroiled in a love-triangle with Scott McFarlan's sleazy Rob, fuels the drama and provides many of the highlights, not least Howie's venomous rendition of the title number.
William Russell - Reviews Gate
What Elvis left in the building shown with expertise.
Using Kirsty MacColl's ballad for its title, this slightly ramshackle play with music – it needs a little judicious cutting, which it should get before its Edinburgh debut – builds on might have happened on 3 March 1960 when Elvis, returning from military service in Germany, changed planes at the United States Airforce base at Prestwick.
Jeannie (Pamela Wernham) is president of the Kilmarnock branch of the Elvis Presley Fan Club and with her best friend Zoe (Hannah Howie) and the other two members, Lizzie (Alison Tennant) and, sole American member, Ruth (Sarah Moss), she goes to man the barricades in the hope of meeting the one they all love. They are joined by Rob (Scott McFarlan), a cub reporter on the local paper who is Jeannie's boyfriend, a non- too-faithful one as he is actually getting from Zoe what Jeanie has so far not decided to give.
During the commotion Jeannie vanishes for 20 minutes, and the others, especially Zoe, reckon she managed to meet the King and nature took its course. Jeannie is not telling and decides at last to go all the way with Rob.
Flash forward 20 years, when the chickens come home to roost at the 21st birthday party of their only child, Vince, who runs a chip shop and is an Elvis impersonator.
The acting is of a high standard, Adam Scott-Pringle does a terrific Elvis impersonation and there is a splendid band under Jos Slovick to belt out the Elvis numbers which the women perform. The airport scenes as the girls wait with some American servicemen for the King are very funny. Scott McFarlan makes a splendid fist of a man destined to be walked over by strong women.
But it really needs to lose about ten minutes or so and, although they do them very well, the fact that the women all get a song in act three should be looked at; there is arguably one song too many. As for what Elvis left, that is for me to know and you to find out.
Michael Stewart - Camden New Journal
INSPIRED by the eponymous Kirsty MacColl song and the fact that Elvis Presley made only one brief visit to the UK when his army plane touched down at Prestwick airport near Glasgow, Ovation's John Plews and writer Jennifer Selway have concocted a musical confection to make nostalgia hounds' blue suede shoes explode with joy.
It's 1960 and the Elvis Presley fan club of Kilmarnock (all four of them; Jeannie, Zoe, Lizzie and Ruth) are convening in Jeannie's bedroom, a shrine to their god.
Little do they know that a major cataclysm is about to shake their chaste foundations when they learn that the King is to descend from the skies at nearby Prestwick airport in person.
They rush off to greet their idol. Jeannie, (Pamela Wernham) to impress the others, blurts out that she and Elvis had a quick knee-trembler in the airport toilets. This rankles with the deeply uncool Zoe, who thinks Russ Conway is where it's at.
In act two we fast forward 21 years and Jeannie's son Vince is an Elvis impersonator who works at the local chip shop. Is Vince a chip off the old block or not really the fruit of the King's loins at all? Is Zoe (the awesome Hannah Howie) still shagging Rob, Jeannie's on-off husband?
The whole cast are at their best when they are belting out a raucous number or crooning a drippy love song, and more of this 50s and 60s music would have soothed my savage breast.
Arthritics or grouches beware: if you sit in the front row you are likely to be pounced on by the cast to strut your stuff on stage in the final number.
Brad Ashton, Taxi Magazine