13th December 2017 – 28th January 2018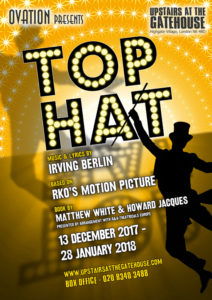 Music & Lyrics by Irving Berlin
Based on RKO's Motion Picture
Book by Matthew White & Howard Jaques
Presented by arrangement with R&H Theatricals Europe
Director: John Plews
Producer: Katie Plews for Ovation
Top Hat tells the timeless tale of Broadway sensation Jerry Travers who dances his way across Europe to win the heart of society girl Dale Tremont in a riotous mistaken-identity plot.
Featuring Irving Berlin's classic songs 'Cheek to Cheek', 'Let's Face the Music and Dance', 'Puttin' on the Ritz', and 'Top Hat, White Tie and Tails'.
2018 Winner: Choreography by Chris Whittaker
Cast
Rhys Ashcroft - Maurice/London Hotel Manager/Ensemble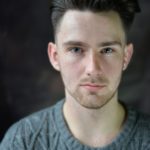 Training: The MTA
Theatre includes: Lead Vocalist/ Dance Captain in Something Old,
Something New, Paul in A State Affair (Bernie Grant Arts Centre) and
Constable Farrow in Animus (Bridewell.) Television includes: The Last Leg. Rhys is delighted to be making his professional debut Upstairs at the Gatehouse.
Darren Benedict - Horace Hardwick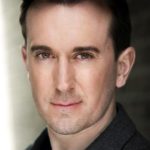 Darren trained at The Academy of Live and Recorded Arts (ALRA).
Recent screen credits include: Harlots for ITV Encore/Hulu and feature films AUX and Benny Loves You. Theatre credits include: Nigel Farage in UKIP! The Musical (Edinburgh – winner 'Acting Excellence' award from The Stage), The Mad Parade (Trafalgar Studios) and The Night Before Christmas (Yvonne Arnaud Theatre). Darren is also a voice-over artist working regularly for BBC Learning English and is on the panel for RNIB audio books.
For more information: www.darrenbenedict.co.uk or follow him on Twitter @DarrenBenedict

Joanne Clifton - Dale Tremont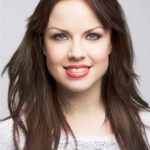 Training: Team Diablo Academy, Bologna, Italy
Theatre credits include: Alex Owens in the No. 1 UK Tour of Flashdance (Selladoor Worldwide); Millie Dillmount in the No. 1 UK Tour of Thoroughly Modern Millie (Spirit Productions); Marilyn Monroe in the Norma Jeane Musical; Streetwalker (Offie-nominee) in Irving Berlin's Face the Music; Professional dancer in Strictly Live Tour (UK tour); Ensemble in Burn the Floor (Japan/Australian Tour); Featured act I Can't Dance Mane Chance Charity Gala (Theatre Royal Windsor).
Television credits include: Professional Dncer in Strictly Come Dancing (BBC1); Expert presenter on It Takes Two (BBC2).
Awards include: 2015 Offie Nominee for Best Supporting Actress; World Professional Ballroom Showdance Champion; European Professional Ballroom Champion.

Marcus J Foreman - Porter / Jerry's Dresser / Waiter / Ensemble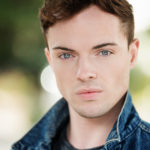 Training: Bird College.
Theatre credits include: LMTO's Mack and Mabel (Hackney Empire); LEGEND: Musical (Workshop, Theatre Royal Stratford East); West End Bares (Novello Theatre); The Wizard of Oz (Birmingham Rep), West End Women (Orchard Theatre, Dartford).
Further credits include: Billie and the Ghost (Disney Channel UK), Cleo's Choice (short film) and campaigns for Gymbox and Vodaphone.

Leanne Groutage - Dance Captain / Maid / Ensemble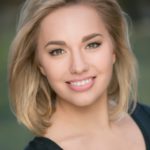 Training: London Studio Centre
Theatre credits include: Joule in Starlight Express (Bochum, Germany); (cover Dinah, Buffy and Ashley);Swing (of brides) in Seven Brides for Seven Brothers (UK Tour); Ensemble in Parade (Pleasance Theatre, London). Television credits include: Roller skater in Asics online commercial; Endeavour (Series 2), ITV; featured dancer in Alan Carr's New Year's Spectacular (Channel 4); tap dancer on The One Show, (BBC); So Yo Think You Can Dance (1st Series), BBC1. She also performs regularly with, The Satin Dollz, The Twin Swing, The Rollergirls and is next years Face of Move It 2018. Leanne is very excited to be involved with this show especially as it is one of her favourite musicals!

Samuel Haughton - Bates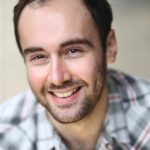 Training: Guildford School of Acting.
Theatre credits include: for Ovation Roscoe Dexter in Singin' in the Rain (Upstairs at the Gatehouse); Patsy in Spamalot (English Theatre Frankfurt); William George in Soho Cinders (Union Theatre); Vince Fontaine/Teen Angel in Grease (Scandinavian Tour); Hal Reisman in Face the Music (Ye Olde Rose and Crown); Ratty in Wind in the Willows (National Tour); Marinelli in Emilia Galotti (Baron's Court Theatre); Captain Hook/Mr Darling in Peter Pan (Italian Tour); Man in Songs for a New World (Theatro Technis) and Jon in Tick, Tick…Boom! (Africa Centre, Covent Garden) . Film credits include: Dervish in On Hungry Hill (Pursued By A Bear Productions) and Moments (Genesis Flux Productions). Workshop credits include: Laundryman in Rosemary Lane (Central School of Speech and Drama); Christopher in Goodbye, Fairy Secretary in Dave the Less than Average Fairy, Mr Herrera in Tall, Thin and Blonde, Mick in A New Day (Tristan Bates Theatre) and Badgoink/Hedgehopper in Ella and the Dragophant (Goldsmith's College). Other credits include: The West End Men (The Vaudeville Theatre); A Comfy Kind of Christmas (The Pheasantry); From Page to Stage Gala (Tristan Bates Theatre) and Sam's one man show Songs from the Shower (London Theatre Workshop, Guildford Fringe Festival) @SamuelHaughton.

Grant Jackson - Concierge / Venice Hotel Manager / Ensemble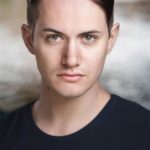 Training: Bird College.
Theatre credits: One Man's Dream II (Disney Japan); Songs from Evita; Aladdin (Milton Keynes Theatre, Qdos); Cinderella (Wycombe Swan Theatre, Qdos).
Television credits: Easy Property (Commercial).

Joshua Lay - Jerry Travers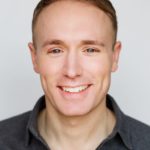 Josh recently finished playing Eddie in the UK tour of Funny Girl.
Theatre includes:42nd Street (Théâtre du Châtelet, Paris);Thoroughly Modern Millie (Kilworth House);Singin' in the Rain (Théâtre du Châtelet, Paris); Don Lockwood inSingin' in the Rain (Cork Opera House);White Christmas (Dominion Theatre, London); Rudolpho in Matilda (Cambridge Theatre);Street of Dreams (Manchester Arena);Crazy for You (Novello Theatre); Nabokov's Fairy Tales (Latitude Festival); Fat Content'sThe Creature Cabaret (Latitude Festival);The Wizard of Oz (Larnaca Festival);She Loves Me (Chichester Festival); La Bohème (Soho Theatre);West End Stories – Eric Lane: Freedom Fighter (Jermyn Street); Dick Whittington (South Hill Park); Lend Me a Tenor (Theatre Royal Plymouth) andSondheim at 80 (Royal Albert Hall). Television includes: The Royal Variety Show, The Paul O'Grady Show, Children In Need, The Alan Titchmarsh Show, BBC Proms.
Olivia Sinclair - Hotel Receptionist / Ensemble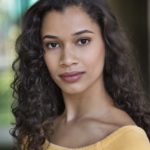 Training: The BRIT School and Bird College
Olivia graduated from Bird College this year.
Her credits whilst training include Dynamite in Hairspray (Doreen Bird Foundation Theatre) and Soloist in Cre8 (Doreen Bird Foundation Theatre). Olivia is thrilled to be joining the cast of Top Hat to mark her professional debut.

Grace Usher - Reporter / Florist / Maid / Ensemble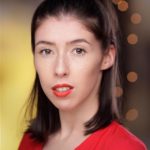 Training: The Urdang Academy
Theratre credits: Ensemble in The Drowsy Chaperone (The Urdang Academy); Ensemble/Assistant Director in NINE (The Urdang Academy); Ensemble in Aladdin (Extravaganza Productions); Ensemble in Cinderella (Extravaganza Productions). Grace is thrilled to be making her professional debut in Top Hat.
@Grace_Usher

Ellen Verenieks - Madge Hardwick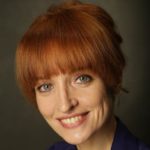 Training: L'Ecole Supérieure de Danse du Québec and Banff Centre for Fine Arts
Ellen began her career as a Principal Ballerina. Theatre credits include: Mother in Unravelling (Union Theatre); Alternate Judy in End of the Rainbow (Mercury Colchester/UK Tour); Kay O'Brien in Dusty (Charing Cross Theatre); Stella in September Tide (Theatre Royal Windsor); Jeanette in Last of the Red Hot Lovers (Sherman Theatre, Cardiff), Helen/Narrator/God in Times Square Angel (Union Theatre); Lenore in You Should Be So Lucky and Imelda in The Gay Naked Play (ATS Productions); Delores in A Catered Affair (London Theatre Workshop); Mrs Finfer in Miracle on 34th Street (No.1 tour); Ruth in Blithe Spirit and Yvonne in The Dinner Party (Summer Rep Season Manor Pavilion Theatre). Ellen has appeared in concerts in London, Berlin & New York. Film/television work includes: The New 22 (Manuka Road Productions) and To Play the King (Clear As Mud Productions). Ellen is an experienced voiceover artist in both English and French, and is also a presenter for AppLearn training films.

Matthew James Willis - Alberto Beddini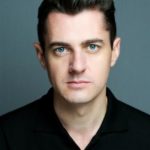 Training: The Royal Academy of Music
Matthew started his career in Australia as Harold Bride in Titanic followed by a tour of My Fair Lady with Opera Australia and Floyd Collins in Sydney. He performed the roles of Kendall Nesbitt in Lady in The Dark and Professor Bhaer in Little Women. He has toured the UK for Illyria in Ruddigore and The Mikado; Earl Tolloller in Sasha Regan's All-Male Iolanthe (Wiltons Music Hall) followed by Patience choreographed by Drew McOnie (The Union Theatre) .
Concert work has included Mack & Mabel London Musical Theatre Orchestra (Hackney Empire) and Curtain Up! (Prince Edward Theatre). Having performed the Christmas shows at Sydney Opera House and in Thursford, Matthew is delighted to call Highgate home this winter. @MJ_Willis

Creatives
Director: John Plews
Producer: Katie Plews
Musical Director: Charlie Ingles/Marcus Adams
Choreographer: Chris Whittaker
Designer: Emily Bestow
Lighting Design: Sam Waddington
Sound Design: Nico Menghini
Costume Supervisor: Joseph Hodges
Musical Supervisor:  Dan Glover
Production Manager/Sound Technician: Chris Silvester
Assistant Director: Chloe Christian
Assistant Musical Director: Jonathan Lee
Assistant Choreographer: Susannah Owen
Stage Manager: Izabel Alvares Florence
D.S.M./Lighting Operator: Esther Malkinson
Casting: Debbie O'Brien
Wig/Hair/Makeup Advisor: Jessica Plews
Technical Advisor: Les Broughton
Photographer: Darren Bell
Poster Design: Mary Musker
Voice Coach: Eleanor Boyce

Photos
Photography by Darren Bell
Reviews
Ann Treneman, The Times★★★★
★★★★
January 5 2018
Cheer up your January — face the music and dance with Joanne Clifton and you will be dazzled
It's quite something to see Joanne Clifton, the professional winner of Strictly Come Dancing in 2016, puttin' on the Ritz at quarters quite as close as this. As she dances this 1935 Irving Berlin classic, her legs flash, the hips slink, the smile dazzles. The posture is teacup-balance correct and the pinkie (actually every finger) is in perfectly trained place.
The dancing is Strictly Come Entrancing and, yes, Clifton can sing too. She plays Dale Tremont, a model who is famous for being famous. The plot (wafer-thin) hinges on a case of mistaken identity: she falls for a man named Jerry Travers, whom she thinks is a man named Horace Hardwick, who happens to be married to her friend Madge. Cue door-slamming, face-slapping, bedroom-swapping.
Joshua Lay is our man Travers. He too can twirl and swirl, and his dancing, especially with Clifton, is balletic. As a couple, Clifton and Lay have too much of the professional dancer about them to be seen as star-struck lovers, but their swoops and lifts (Chris Whittaker choreographs) are impressive. Their precision is much appreciated by the front row, which is a bit too close to the action.
It's a feelgood show on a traverse stage, and even by the interval that runway felt as if it had more take-offs than Heathrow at rush hour. The designer Emily Bestow has done her best with a space that estate agents would call "bijou": one end is a small raised stage with an art deco backdrop that has the added feature (as estate agents would say) of a drop-down bed that makes it into a hotel bridal suite.
John Plews directs and, at 2 hours and 30 minutes the night I saw it, it is a touch long. The cast are still dancing up a storm as they take their bows. It's all a bit OTT (if you can have an OTT Top Hat). The script, by Matthew White and Howard Jacques, is from the version seen in the West End in 2012, but still some of the jokes are mouldy.
Yet in other ways this delivers. Clifton and Lay convince, and Darren Benedict as Horace Hardwick and Ellen Verenieks as the unflappable Madge shine. It's all about escapism: it's January, so why not face the music (the band are superb) and dance?
https://www.thetimes.co.uk/article/theatre-review-top-hat-at-upstairs-at-the-gatehouse-n6-8wxwjdfxk

Richard Lambert, Theatre Reviews.Design ★★★★★
★★★★★
December 16, 2017
Based on the 1935 film of the same name Top Hat the musical version has only been with us since it's premiere in 2011. Yet it feels like it's been with us for much longer! Having toured the UK and exhausted the main touring houses how fortunate that it's now available for licensing in fringe venues. Upstairs at the Gatehouse never feels like a fringe venue – it's a high ceilinged large barn-like space that lends itself nicely to the traverse seating arrangement and larger musical.
Emily Bestow has created a magnificent Design for the show with a raised stage on multi-levels, an elevator entrance door, hidden cubby-holes stuffed with aeroplane seats, tables, beds and Reception desks. Add to this the 4 entrances and 100s of props that are paraded throughout the show and you'd be forgiven for wondering how it all got put together. Applaud the Cast for their memory skills for what should be where and when, and where did I last hide it. All in the expert hands of John Plews – who's worked in theatre for centuries! An experienced solid Director who clearly had a lot to organise!
With such well known songs such as Putting on the Ritz, Cheek to Cheek and Let's Face the Music and Dance the show is a hit even though the plot is so thin as to be almost invisible. The singing is exceptional with this very well cast ensemble and the dancing is true to form Ginger/Astaire-esque with some lovely old-school choreography from Chris Whittaker. Joanne Clifton and Ellen Verenieks adding the grace and wow factor to the leading ladies. Both showing perfect poise and characterisations through their dancing.
The Costumes – how does a smaller theatre find the budget to put on a show like Top Hat? You know the costumes have to be period, and the dance numbers need costume sets that range from Charlestion era to Top Hat and Tails, with bling and zing throughout. Joseph Hodges has somehow managed to supply and create a dazzling array of costume sets that shimmer, sparkle and zing in every scene.
I've seen several shows at the Gatehouse theatre and they usually struggle with the Sound Amplification system. Not this time, Nico Menghini has cracked it! Amazing Sound quality throughout that doesn't sound false or intrusive – tricky when you're so close to the actors and can hear them directly along with the mic'd sound coming from the venue speakers. The Sound mix on this show is perfect!
None of this glorious production matters at all if you can't see it. Lighting a stage that has length but limited depth and then placing the audience either side like a fashion show adds challenges for any lighting designer. The audience have such variant perspectives of the performance. But Sam Waddington has nailed it! With the lights hung in mirror formation and additional specials for the architectural features and occasional unusually placed performers the lighting ebbs and flows with the music and action and guides us nicely along through all the different locations the show demands. Never missing the musical nuances or the costume bling Sam shows an experienced hand on the lighting with some lovely pictures created.
With so much choice in London for Theatre shows I always feel it's a shame that the tourists only see adverts for the larger West End shows and therefore miss the opportunity to see something wonderful in the smaller theatres. Ovation's Top Hat is a much more affordable and in many ways much more enjoyable production – but one that's likely to only be seen by London based theatre-goers who keep an eye on what's going on. Treat yourself to a wonderful sparkly night out!

Heather Jeffrey, London Pub Theatres ★★★★★
★★★★★
'… brimming with romance, dazzle and wit'
Irving Berlin's musical is brought to us through the lens of RKO's motion picture starring Fred Astaire and Ginger Rogers. Based on this film and its book by Matthew White & Howard Jacques, it has lost none of its dazzle and wit. For those of us who find it hard to relate to monochrome and the film's constant stream of gags, this live theatre version comes off better. It tells the story of a Broadway sensation, Jerry Travers who falls for society girl Dale Tremont. As he pursues her across Europe to London, he become the victim of mistaken identity. It is a show rich in romance and full of hilarious characters.
Whilst Astaire and Rogers can never be surpassed for style and quality, they are surely matched by Joshua Lay and Joanne Clifton in the roles of Jerry Travers and Dale Tremont. Right from the opening number when Lay faultlessly catches his cane in mid-air, it is clear that the choreography (by Chris Whittaker) is going to be something special. Together and with the ensemble they regularly bring the house down, especially in the number 'Top Hat, White Tie and Tails'. Beautiful sound, exceptional choreography and wonderful dance skills from all.
Added to this Joanne Clifton has star quality. She's a fine actress with an extremely expressive face, has a good quality voice and of course, she can dance. Whilst her Strictly fame does not do her talent full justice, it is wonderful to see her live. The curve of her back, the light quality to her movements and her luminous smile all add up to a fairy-tale loveliness, no doubt aided by costume and hair dressing.
The design for this show is exceptional, particularly Clifton's white dress, with feather boa, which floats with wispy airiness, complimented with an elaborate hairstyle probably a wig or hair piece (designed by Jessica Plews).
The raft of characters in the show adds interest and much humour. Perhaps one or two of the 'gags' fall flat but overall they are brought to life and hit their mark over and over again. The hilarity factor rises to heights way beyond five stars, when Matthew James Willis as Alberto Beddini gives his rendition of 'Latins Know How'. Rather less over the top, Darren Benedict as Horace Hardwick, is wonderful to watch in his role as Jerry Travers' concerned producer and fall guy to his wife. Madge Hardwick is finely played with both frostiness and warmth by Ellen Verenieks.
Overall, huge congratulations to director John Plews, whose long career in theatre (much of it on cruise lines Princess, Cunard and P&O) has fully paid off in this production. His experience really shows.
Finally, a word about the band led by musical director Charlie Ingles with orchestrations and arrangements by Dan Glover. What a wonderful sound they make, complementing the many outstanding numbers in the show.
Get a ticket if you can, it's deservedly selling very well!
Julian Eaves, British Theatre ★★★★★
★★★★★
Heaven! This is heaven!
Director and producer team John and Katie Plews celebrate 20 glorious years of presenting the finest fringe shows in town with a stunning revival of probably the very best stage adaptation of a film musical, with lots of extra music supplied by the immortal Irving Berlin . Matthew White's and Howard Jacques' perfect translation of the 1935 RKO movie (with its witty, elegant screenplay by Dwight Taylor and Allan Scott – and others) enchanted audiences in the West End a handful of years ago in White's own production. He was on hand in the audience at Press Night to see it all come up fresh as a daisy again and he looked utterly delighted with what John and his team (assistant director, Chloe Christian) have done with it in the 160-odd seater space, with a cast of just 12 and a band of 6. Arranged in an intimate traverse, with Emily Bestow's dark but very handsome art deco design, lit impeccably by another house regular, Sam Waddington, and with Nico Menghini's cleverly balanced sound, the pacing and blocking of the show are flawless.
Chris Whittaker's sublime choreography (assisted by Susannah Owen) has, in my experience, never been better: inspired by Astaire's own original work, assisted by Hermes Pan, for the very well known dance arrangements for the original film, we get a miraculous evocation of the period, conjuring the grandeur and spectacle of the cinema, but in the comparatively tiny performance area: this achieves its apotheosis in the simply staggering 'Cheek to Cheek', with delightful terpsichorean moments punctuating the action every few minutes along the way. It is, after all, a dancing show, and this is work of the very highest order, easily the equal of anything else available in the capital, and at a fraction of the cost. Not for nothing had the entire run virtually sold out even before opening night: by the time you read this, there may be no more tickets available, but I wonder if Katie might be able to fit in another matinee or two somewhere along the way. (Although, I wonder if even this remarkable company could cope with a schedule that gruelling!)
The success of the execution, however, is all down to the casting, which couldn't be better. Joshua Lay is a true star of West End stature in the Fred Astaire role of Jerry Travers, exquisitely mastering his by turns balletic and vaudevillesque moves, while carrying off the dry martini sense of humour in a manner every bit as good as anything seen five years ago at the Aldwych. What is present here that, by all accounts, was less obvious the first time around, is a real sense of onstage chemistry between the leads: here, Lay is deliciously partnered by Joanne Clifton's sassy and sharp as a pin rendition of the Ginger Rogers role of Dale Tremont. Famous for her work in 'Strictly' and stepping directly out of a long tour of 'Flashdance' (stylistically, a million miles away from what she is now being asked to do), she has completely grasped the right tone and approach for this intelligent high comedy with music and dancing: there is romantic electricity between the stars from the very first moment, sustained brilliantly all the way through their many charming adventures and misunderstandings, right up to the final, blissful convergence.
Around them revolves a constellation of other parts that are infused with this happy ambience. Darren Benedict, in the Edward Everett-Horton part of Horace Hardwick, is chirpy and neurotic, with gleefully apt timing, letting his innumerable unwitting one-liners fall exactly where they will cause most mirth. Opposite him, Ellen Verenieks is apparently made to play the Helen Broderick part of Madge Hardwick. Matthew James Willis makes a funnily pompous Beddini, and Samuel Haughton is an engagingly different Bates, making the very most of his 2nd act multiple impersonations and eradicating all memories of Eric Blore's performance. Other parts are played by the vivacious ensemble of Leanne Groutage, Olivia Sinclair, Grace Usher, Rhys Ashcroft, Marcus J Foreman and Grant Jackson. And they all look a total knock-out in Bestow's gasp-inducing costumes that get more and more lovely as the show progresses (supervision by Joseph Hodges), surmounted by Jessica Plews' splendid wigs and hair and make-up advice.
The music emanates from Charlie Ingles' crack dance band, housed aloft in the musicians' gallery, with Jonathan Lee, Keys 2, Dan Taylor, a bright trumpet and flugel horn, Matt Smith, a warm and sexy trombone, Matthew Hinchcliffe, various woodwind, and Jake Perrett, percussion (keeping the beat tidy, and never overwhelming the textures). It is to Dan Glover to whom we are more than indebted for the terrific adaptations of Chris Walker's West End orchestrations: time and again the tunes – so familiar – come up sounding mint new. Ingles himself has also just taken leave of absence from the 'Flashdance' tour and has achieved something rather like magic with his pinpoint and thoroughly idiomatic direction of the music, all achieved in virtually no time at all.
For, if you would please reflect for a moment, the production has been brought together in record time. The leads, in particular, had mere days to pull it all together before they opened to the public. It is testament to the colossal professionalism that is the trademark of this theatre that they have done such a stupendous job. One of these days, a book will be written chronicling the achievements of this extraordinary theatrical family, whose many children include some of the most famous names in British theatre, their faces covering the walls of the saloon bar, and posters of previous productions tightly covering the walls up the staircase: at Press Night, also in the audience was director and choreographer Racky Plews, another graduate of this remarkable and precious venue. And while we're on the audience, we also rejoiced to be in the company of such entertainment lights as Judith Chalmers, Lesley Garrett, and even the grand-daughter of Berlin himself, amongst many others. In circumstances like these, what can one do but just face the music and dance for joy!
http://britishtheatre.com/review-top-hat-upstairs-at-the-gathouse/

Emily K Neal, The Spy in the Stalls ★★★★★
★★★★★
"Clifton and Lay embody the charm and sophistication of the era."
In this classic dance musical comedy, we meet Broadway star Jerry Travers and follow him in his attempt to win the affections of socialite Dale Tremont. Ovation presents the London fringe premiere of a musical that has been delighting audiences since the release of the celebrated 1935 film version starring Fred Astaire and Ginger Rogers.
Joshua Lay and Joanne Clifton are a fantastic pairing as Jerry and Dale. The chemistry between the two is undeniable and watching their love story unfold is a delight. The shoes of Fred Astaire and Ginger Rodgers were always going to be big ones to fill, but Clifton and Lay do them justice and embody the charm and sophistication of the era.
From the principals to the ensemble, the rest of the cast's performances are of a high standard. Much of the comedy comes from theatre producer Horace Hardwick (Darren Benedict), his valet, Bates (Samuel Haughton), and fashion designer Alberto Beddini (Matthew James Willis). Ellen Verenieks should also be mentioned for her confident portrayal of Horace's wife, Madge.
The limited space available is used very effectively, with Upstairs at the Gatehouse making use of traverse staging, as opposed to its usual thrust layout. Some of the action takes place on a raised platform at one end of the stage, which can be seen well from all angles and is a good addition. However, director John Plews does not overuse it and the rest of the stage is covered well, particularly during dance numbers.
The production's choreography is slick, particularly, and unsurprisingly, the tap dancing. Looking at the space available, you'd be forgiven for wondering how the dancers would be able to pull off big, show stopping numbers, but the staging actually works to their advantage. The audience is treated to an "up-close and personal" experience and can truly appreciate the details in the choreography that is, indeed, show stopping.
Top Hat is a timeless classic and any production following the film and successful West End run has a lot to live up to. This fringe production does not disappoint and is packed full of stunning choreography and classic songs such as "Let's Face the Music and Dance" and "Puttin' on the Ritz". Charming from start to finish.
Patrick Honoré, Musical Theatre Review ★★★★★
★★★★★
Featuring songs from the Irving Berlin catalogue (like White Christmas and Holiday Inn), this Fringe premiere of Top Hat is following in the footsteps of successful in-house-productions of the Gershwins' Crazy For You and Cole Porter's Anything Goes.
Expertly directed by John Plews and brilliantly choreographed by Chris Whittaker, this new Top Hat actually benefits from the scaling down to a smaller venue, restoring the intimacy of the Fred Astaire movie with most of the action taking place in the more substantial Act II, with the jokes and double entendres registering much better than in the West End.
This also has to do with the most interesting and funny character, Madge Hardwick, portrayed here by the excellent Ellen Verenieks, not appearing until Act II, but this does not take away from the excellence of the rest of the cast.
Joshua Lay is a lovable and sufficiently debonair Jerry Travers, demonstrating a very good voice and a spectacular line in tap dancing. Joanne Clifton is a more than capable partner as Dale Tremont and Darren Benedict is equally perfectly cast as Horace Hardwick, Jerry's sidekick.
Matthew James Willis, as Beddini, stops the show with the 11 o'clock number 'Latins Know How'.
Other supporting parts, such as Bates (expertly played by Samuel Haughton) and Jerry's dresser – played by dancer Marcus J Foreman – are camped up (like the role of Beddini, mentioned above), adding more fun to the mistaken identity plot written by Matthew White and Howard Jacques.
As always at the Gatehouse, the dance ensemble works wonders in the comparatively small space, especially this time with the welcome addition of an upper platform rendering the footwork visible to everyone in the spectacular tap numbers, incorporating jazz and ballroom as well and inventively staged by Whittaker. The Act I finale to the title song is a particular knockout.
The art deco design by Emily Bestow, costumes by Joseph Hodges and lighting design by Sam Waddington are all effective. We are also treated to a much larger band this time, under the expert musical director of Charlie Ingles.
This Top Hat gets better and better with each new incarnation and this first-rate Fringe adaptation is not to be missed.
http://musicaltheatrereview.com/top-hat-upstairs-at-the-gatehouse/

The Review Chap ★★★★★
★★★★★
It is always with a sense of excitement that you enter the theatre at Upstairs at the Gatehouse as the sets are such an integral part of the experience. Emily Bestow's design for Top Hat is a fantastic surprise as the performance space has been reconfigured into a traverse staging and at once you feel like you've entered the foyer of an opulent Art Deco hotel – black, gold and shiny floors. For the audience, this is a fashionably immersive experience and better than having a front row seat at Strictly!
Top Hat tells the timeless tale of Broadway sensation Jerry Travers (Joshua Lay) who dances his way across Europe to win the heart of society girl Dale Tremont (Joanne Clifton) in a riotous mistaken-identity plot, and features Irving Berlin's classic songs 'Cheek to Cheek', 'Let's Face the Music and Dance', 'Puttin' on the Ritz', and 'Top Hat, White Tie and Tails'.
The wonderful company is led by Joshua Lay who sings, dances and taps with gusto throughout and gives a polished, tour de force performance. Joanne Clifton is once again one of the brightest new stars in musical theatre and, by most people's standards, has had a well-deserved, magnificent year, especially in Thoroughly Modern Millie. Thankfully Strictly's loss is decidedly musical theatre's gain!
Director John Plews has once again worked his witty magic in his home space and drawn some tremendously comic performances from Darren Benedict and Ellen Verenieks as Horace and Madge Hardwicke, but Matthew James Willis as Alberto Beddini was hysterically funny and boy, can he sing too!
Top Hat is above all a superb ensemble piece, and producer Katie Plews has put together a superb cast and a team of truly inventive creatives. Choreographer Chris Whittaker manages the magnificent tap routines and dreamy ballroom numbers in the intimate space with great panache, and musical director, Charlie Ingles, creates a delightfully lush sound worthy of these timeless Irving Berlin classics. Costume supervisor, Joseph Hodges, completes the look of this stunning show with a cavalcade of costumes worthy of any West End show, including breathtaking sequin-encrusted top hats and tails for the finale!
Once again Upstairs at the Gatehouse provides the perfect alternative to panto and, having tried to book for another performance over Christmas, this is, Hamilton apart, one of the hottest tickets in town. And well-deserved too!
http://thereviewchap.blogspot.co.uk/2017/12/top-hat-musical.html

Aline Waites, Remote Goat ★★★★★
★★★★★
Every year we have a big Christmas treat. The famous Gatehouse musical comedy. Top Hat is inspired by the film starring Astaire and Rogers and it has the usual idiotic, unbelievable and improbable plot.
Jerry Travers is a famous American song and dance man. He does his opening night in London to great acclaim and then rushes to Venice after a girl he fancies. So what happens to his next performance?. Does the understudy go on? Won't the audience throw a fit? We do not worry over it, because we are having such a good time watching the dancing, listening to the beautifully rendered, mostly familiar songs and enjoying the wonderful Gatehouse band led by musical director Charlie Ingles.
John Plews the director has of course, had years of experience in musical theatre and knows exactly how to work it. For this production, the audience is split in two and one can have fun before the show begins, waving to fiends on the opposite side.
The very lovely Joanne Clifton – one of the professional dancers from Strictly Come Dancing plays Dale Tremont, Her Italian couturier and crazy admirer Alberto Beddini is played by Matthew James. Horace Hardwick (Darren Benedict) the harassed producer, has an incredibly ridiculous man servant played by Samuel Haughton who only manages to put extra difficulties in the way of true love. Joshua Lay dances up a storm as Jerry. The piece is well cast and all are quite wonderful – and what a pleasure to see the incredibly talented Ellen Verenieks as Madge the wife of Horace. She carries most of the comedy in Act two and she delivers her comedy lines like a young Eve Arden. The Ensemble work together brilliantly and each has a role to play in addition to the splendid dance routines. Chris Whittaker has devised the choreography well adapted to the talents of the principals and the ensemble.
Emily Bestow has designed an adaptable set with a platform at one end with treads leading up to it allowing for interesting stage pictures. The period costumes are stunning. The girls look ravishing whether in their colourful evening dresses or with top hat, white tie and tails.
Here is an evening full of joy warmth and friendship. The audience are like guests at a wonderful party and that is what I think musical theatre should be all about.
https://www.remotegoat.com/uk/review/13703/full-of-warmth-and-friendship/
Richard Osley, Camden New Journal
HERE'S an extra special Christmas present, a daring production that uses every inch of the floor at Upstairs At The Gatehouse theatre in Highgate to tap out Top Hat.
The theatre has a reputation for quality, particularly for its in-house shows at this time of year, but even by its own demanding standards this one is stunning. Irving Berlin's granddaughter was apparently in to see it on opening night. And she will have surely left thinking that his score – songs like Puttin' On The Ritz and Let's Face The Music And Dance – had been well served.
In comes Joanne Clifton, last year's Strictly Come Dancing champion, who is making a name for herself in musical theatre, to play Dale Tremont, the catch confused by who is actually courting her. She is superb, you could be in a magical ballroom when she dances, but surely by design and consideration, director John Plews has been careful not to make the show all about this coup casting. Instead, everybody enjoys themselves, and everybody has a moment to shine on a set constructed to allow the tap routines come at you from high and low.
Leading man Joshua Lay, playing Jerry Travers, is just as an inspired acquisition, as much for his ability to rap out some smart one-liners as his sweeping slow dances with Clifton. This is just as well, because like so many musicals, the plot hinges on a case of mistaken identity, which could be too familiar if it was not played so smartly. There is great repartee between Darren Benedict and Ellen Verenieks as Horace and Madge Hardwick, a dysfunctional married couple, the male half of which Tremont has confused for Travers.
If the story sounds a maze, it's simpler to tell in song and dance. The resplendent second half zooms by and if only you could stop time, rewind and watch the routine to Let's Face The Music again and again. No wonder they were standing to applaud the finale.
http://camdennewjournal.com/article/review-top-hat-at-upstairs-at-the-gatehouse

Caroline David, Ham & High ★★★★★
Howard Loxton, British Theatre Guide
The film of Top Hat, starring Fred Astaire and Ginger Rogers, was shot and released in 1935 but it was not until 2011 that a stage adaptation was mounted, touring before coming into the West End. This is its first other production and Ovation and its north London fringe theatre takes on quite a challenge with an Irving Berlin musical that was a spectacular Hollywood success for its iconic stars.
Director John Plews and his designer Emily Bestow find ways of presenting multiple settings and rapid scene changes in a fast-moving production with an art deco look and some fantastic frocks but, rather than compete with Hollywood production values, it delivers a much more immediate excitement in the intimacy of its performance.
Staged in traverse with audience on two sides, it's a dazzling display of fast footwork, flashing feet in high kicks, spinning bodies, somersaults and leaps almost in the audience's laps, demanding a precision of placing that is breathtakingly daring. It is true that choreography often makes such demands but audiences are more used to watching at a distance, not within inches of injury. I could hear the fellow next to me gasp in amazement (and he wasn't the only one). It is easy for regulars at this venue, the Union and other such intimate venue musicals to take all this for granted but it does generate added excitement.
Top Hat is a tale of an American dancer brought to London to star in his own show and an attractive young model who mistakes his identity. Joshua Lay plays dancer Jerry Travers, whose feet don't seem able to stay still. He taps a disturbance through a staid London club and ruins the sleep of the girl in the hotel room below him who turns out to be the girl of his dreams—Joanne Clifton as Dale Tremont—so he spreads sand on the floor and changes to soft shoe.
It is not the most plausible plot line but this is a kooky comedy. That's why, while the romantic pair and Dales' friend Madge Hardwick (Ellen Verenieks) play straight, there's a tongue-in-cheek edge of caricature to Madge's husband, posh English businessman Horace (Darren Benedict), his valet (Samuel Haughton) and an Italian couturier (Matthew James Willis) that matches the show's theatricality and may be the only way to make the valet's outrageous disguises and the plot's machinations acceptable.
As Jerry fills Dale's room with flowers and flies off to Venice after his first night to pursue her, the score gives us some favourite Berlin songs, including "Puttin' on the Ritz", "Top Hat, White Tie and Tails", "Cheek to Cheek" and "Let's Face the Music and Dance" and the company sing and dance up a storm with Chris Whittaker's choreography. It's a strong team playing multiple roles: Leanne Groutage, Olivia Sinclair, Grace Usher, Rhys Ashcroft, Grant Jackson and Marcus J Foreman whose grin and acrobatics grab extra attention. There's a great band too.
This is light-hearted Christmas escapism delivered with energy. Does it sound like your holiday outing?
http://www.britishtheatreguide.info/reviews/top-hat-upstairs-at-the-15385
Becca Cromwell, My Theatre Mates ★★★★★
★★★★★
Based on the 1935 RKO Musical, Top Hat, starring Ginger Rogers and Fred Astaire and featuring music from Irving Berlin, this stage adaptation of the beloved musical brings sparkle to a tiny but beautiful fringe theatre in Highgate, London. Upstairs at the Gatehouse has built a reputation of being one of the leading fringe theatres in London, and you can see why.
The stage, or lack of it, really made this production work. You were inches away from the characters from beginning to end, which made it feel as if you were truly there with them. The show opens with Puttin' on the Ritz and within seconds, the entire room was mesmerised. With direction from John Plews and choreography from Chris Whittaker, this adaptation of the musical was bound to be fantastic.
The set was very cleverly designed and hidden away under a raised platform at one end of the stage. With just the addition of a table or two, we were transported from London to Venice and from room to room. As the audience were seated on both sides of the stage, I was unsure as to how it would quite work, but it did. The cast very cleverly managed to play to both sides of the room at once, which takes some skill.
Jerry is a star, and he knows it. When he travels to London to open in a show in the West End, he meets Dale Tremont a model and fashion superstar, played by Joanne Clifton (Flashdance, Thoroughly Modern Millie). The two fall in love through a frustratingly good plot, in which mistaken identity, a camp Italian fashion designer, a butler turned spy and a well-known theatre producer play a big part.
Joanne Clifton wowed as Dale, tap dancing her way into the audience's hearts. Joanne, of Strictly Come Dancing fame, put her well-known dance skills to good use and her acting and singing abilities astonished the audience, myself included. Having recently toured the UK with Flashdance, she moved quickly onto Top Hat over the Christmas period, and returns to Flashdance soon.
Joshua Lay starred as the ever-so-charming Broadway star Jerry Travers, and gave an impressive performance. His dancing was sublime, giving Fred Astaire a run for his money. Lay held his own amongst the superbly talented cast, which is to be admired.
Darren Benedict played Horace Hardwick, a popular theatre producer who enlists Jerry for his latest show. Darren provided comedic relief throughout, which was thoroughly entertaining.
Samuel Haughton played Bates, Horace's butler. Haughton's comedic timing was perfect and helped move the show along nicely, making us chuckle in between the more serious scenes.
Fashion designer Alberto was played by Australian born Matthew James Willis and much to the audience's delight, gave a hilarious performance, bad jokes included.
Ellen Verenieks as the sharp-witted Madge gave a vocally impressive performance. Although only properly introduced to Madge in act 2, Ellen ensured that the character was memorable through her fantastic performance.
The ensemble consisted of Rhys Ashcroft, Marcus J Foreman, Leanne Groutage, Grant Jackson, Olivia Sinclair and Grace Usher. All of the ensemble gave outstanding performances, with each of them taking on three or four different roles.
Top Hat runs at Upstairs at the Gatehouse until Jan 28th. If you can get a ticket, I urge you to go.
http://mytheatremates.com/top-hat-upstairs-at-the-gatehouse-olivia/