21st July 2017 – 6th August 2017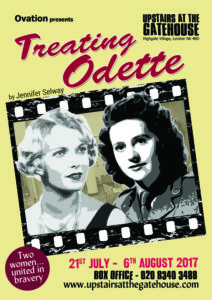 Two women…united in bravery
In 1949 two of the most famous women in Britain met in a fashionable Mayfair beauty salon. One was the film star Anna Neagle and the other was the wartime heroine Odette. Under the gentle hands of their young beautician they were to reveal the explosive secrets that neither the press nor the Gestapo ever discovered.
Based on a true account of their meetings in Mayfair during the filming of the movie "Odette", the star of the film and the subject of the film formed a very special and lasting friendship.
Brought to the stage by the team that created Wallis – a certain person in 2016.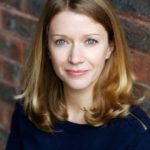 Jessica is half French and after studying at Drama Studio London she moved to Paris where she co-ran bilingual theatre company The Anglo-French Theatre Project. Now based in London, she has worked in theatre, film and television on both sides of the Channel. This year she has collaborated with Seven Sisters Groups and Theatre Royal Northampton on The Twelfth Player, a multimedia experience at Northampton Football Club, appeared in Emmerdale and Lucky Man on Sky. Other theatre credits include Festen at The Space, Dark Matter at the Edinburgh Fringe, Romeo and Juliet in France. Film work includes Love in the Post, an exploration of Derrida's seminal work The Postcard, and Arsène Lupin. TV includes BBC cold-war drama The Game, Holby City, and in France, Delphine in Le Bureau (French version of The Office) and Plus Belle La Vie, France's hit soap. Jessica has also played in numerous short films and directed her first theatre project, extracts of French play L'Hiver sous la Table at the Cockpit Theatre.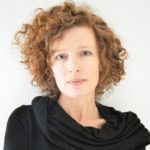 Red trained in performance, modern languages, literature and theatre at London University. Recent acting credits have included Felicity The Ealing Inheritance , Alice, How many miles to Babylon? And Brighton Festival's 2016 commission and subsequent tour of Operation Black Antler an immersive theatre production with Hydrocracker and Blast Theory. Other roles have included Susanna (The Herbal Bed) Myra (Hay Fever) and Kate(Old Times). Recent film roles have included Dr Marion Hill in Not my Wife which won Best Comedy Award at London's Limelight film festival. She is a trained classical singer studying Bel canto under Adrienne Johns. Red made her operatic debut in 1995 as Belinda in Dido and Aeneas with Voices Theatre Company at St. James' Piccadilly to mark Purcell's Tercentenary. Performances since then have included soloist at Brighton's Theatre Royal and London's Barbican, understudying the lead role of Mireille with New Sussex Opera and playing Roz in In and Out of Love and Cecile in Bouffe for RedBlonde Productions.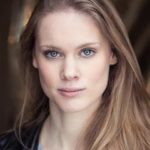 Charlotte trained on the Actor Musicianship course at Rose Bruford College. Most recently Charlotte performed at The Hen and Chickens in a workshop performance of new musical Liberty City. Other theatre credits include: Dreamboats & Petticoats and Dreamboats & Miniskirts (UK Tours), Dog Ends (Tabard Theatre), In Love and Warcraft (Theatre N16), Royal Flush (Spanish Tour), The Merchant of Venice (The Rose and Crown), The Cherry Orchard (The Lord Stanley). Film credits include: Hard Time Bus and Bad Caller (Features) and The Audition, A Family Trial and Triggered (Shorts).

Written by Jennifer Selway
Directed by John Plews
Designer – Emily Bestow
Lighting Designer – Sam Waddington
Assistant Director – Chloe Christian
Production Manager – Chris Silvester
Stage Manager – Rachel Graham
Scenic Artist – Matt Parsons
Assistant Stage Manager: Molly Tackaberry
PRODUCED by KATIE PLEWS for OVATION